Try out these 9 low-carb pork recipes for your next filling dinner. You'll find recipes with different cuts of meat, from pork chops to pork loin and even baby back ribs.
A good cut of pork can make a tasty, satisfying, and keto-friendly meal.
There are many great cuts of pork, some lean and some fatty. Both types have different advantages. Leaner cuts, for example, have a fairly mild flavor that can complement a wide range of ingredients. And when prepared correctly, these can turn out tender and juicy. Marbled cuts, on the other hand, are juicier and flavorful on their own. But no matter the cut, all can quench hunger when you most need it.
If you want to start cooking more pork to curb hunger on a keto diet, you probably need a little bit of inspiration to get you started. Below are 9 of the best keto pork recipes to try out.
1. Keto Chinese Pulled Pork
Made in a slow cooker, this Cantonese-style keto dish is ready in around 7 hours. And if you're thinking this much time is too long, know that it's definitely worth the wait. Slow cooking pork shoulder renders it incredibly tender and juicy. It also allows it to absorb the flavors from the stock, ginger, garlic, and other ingredients. Served with steamed cauliflower and a bit of spring onion, this makes for a wholesome dish that will give you all the nutrition you need on your keto diet.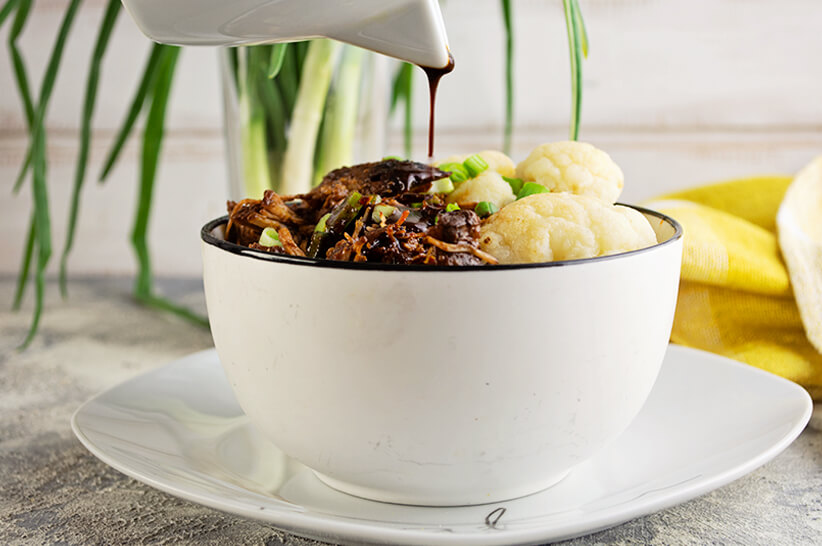 ---
Stroganoff is usually made with beef. But turns out it's just as delicious and scrumptious with a good cut of pork. This recipe calls for thinly sliced pork loin. This particular cut is best cooked on moderate heat slowly, which is exactly what you'll do here. Other ingredients used to make this tasty pork Stroganoff are ones you find in traditional stroganoff – mushrooms, mustard, sour cream, paprika, and white wine. This is best served over almond flour noodles or mashed or riced cauliflower.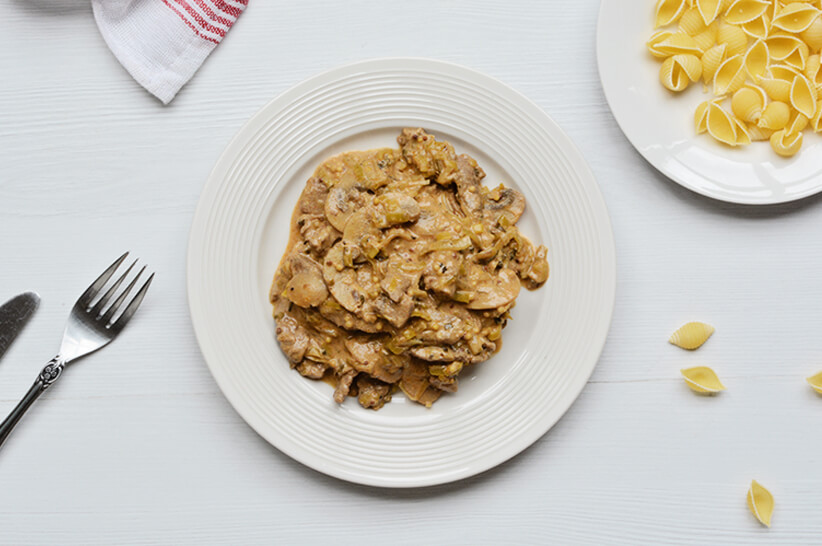 ---
3. Keto Pork Chops with Mushroom
Tired of your pork chops turning out dry and tough? Then follow the instructions in this easy keto pork chops with mushroom sauce recipe. I promise you'll get the most tender, juiciest chops! You see, the secret to tender pork chops lies in quick searing to help preserve moisture. But this low-carb pork chop recipe also kicks it up a notch by cooking seared chops in a rich stock. The added mushrooms give it lots of flavor and a bit of fiber. Serve this with veggies of your choice or cauli rice and you'll have a satisfying dinner staple.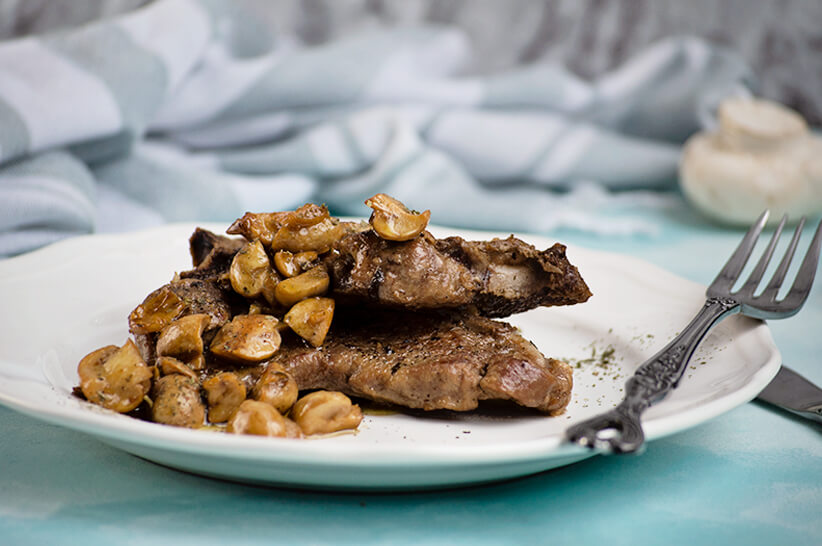 ---
4. Pork Rolls with Provolone Cheese
This is a stuffed pork tenderloin recipe that looks complicated but is really easy to make. You'll need around a pound of tenderloin, lots of Provolone cheese, and ingredients for a flavorful mushrooms sauce to make it. The dish serves 4 and is ready in under an hour – perfect for a weeknight dinner when you're feeling hungry. It can be served as is or with riced cauliflower or keto bread to soak up the sauce.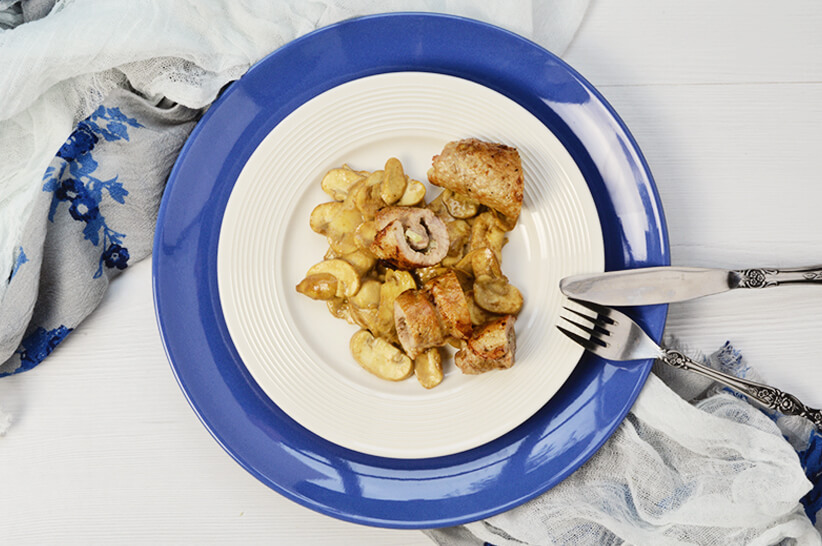 ---
If you're looking for low-carb, high-fat pork recipes that can feed a crowd or to use for batch cooking, definitely try out this one. Not only does this keto pork belly recipe yield enough to feed at least 8 people (or one person for days), it's also simple to make! You'll need 2 pounds of pork belly and a little bit of olive oil and seasoning. This can be served with a range of sides like roast veggies, steamed broccoli, mashed cauliflower, salad greens, and more.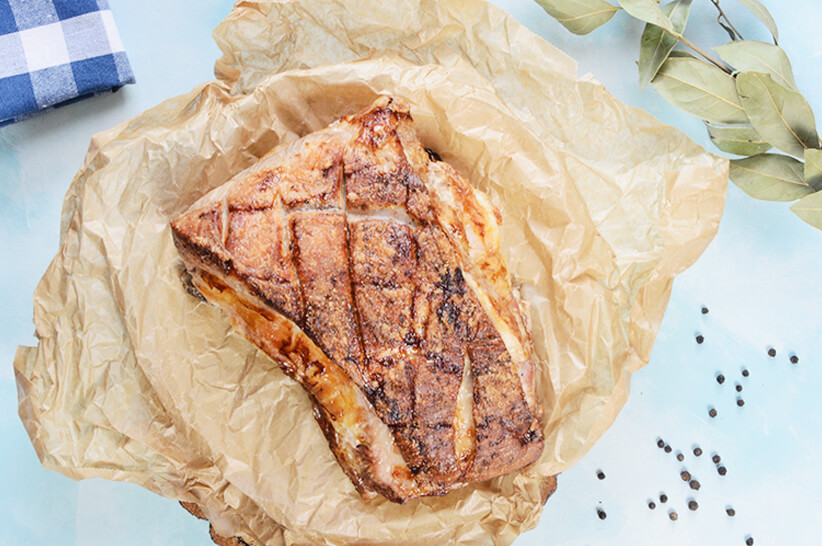 ---
6. Keto Pork Baby Back Ribs
Baby back ribs are leand, tender, and in high demand compared to spareribs. Prepared with a dry rub like in this keto pork baby back ribs recipe, they become exceptionally delicious. While most people are probably used to roasting baby back ribs, here you'll need to bake them in the oven for around 3 hours. Feel free to serve this with a low-carb BBQ sauce.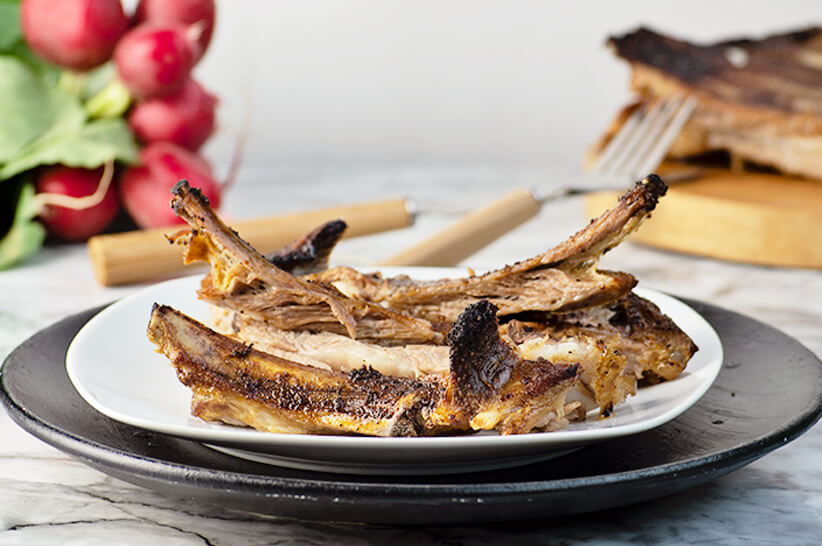 ---
Pork roast is an easy-to-make weekend meal. However, you'll need to have a couple of hours of extra time to get it right. Despite the lengthy time this takes to cook, it's worth every minute. Make this keto pork roast on weekends and special occasions when you need to feed a crowd. The result is juicy on the inside with crispy skin. You'll be left with drippings for gravy if that's what you like. If not, serve this with steamed Brussels sprouts.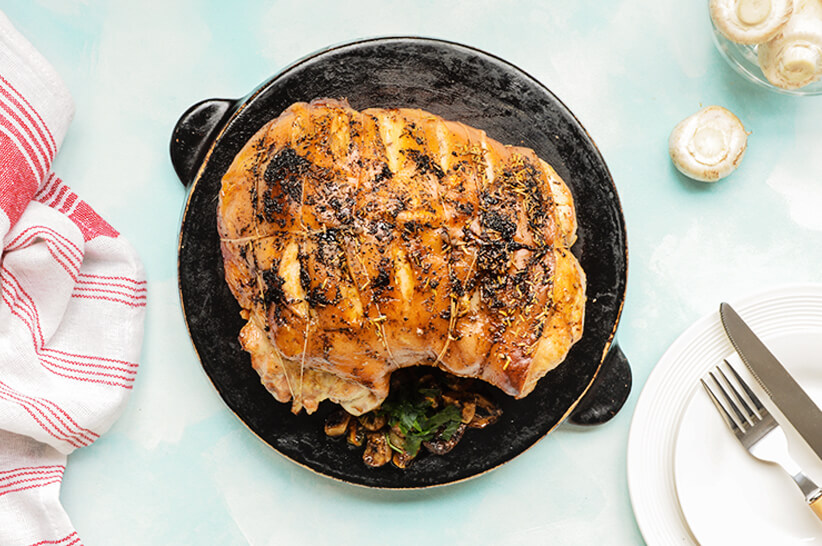 ---
Stuffed with fresh and pickled veggies, this stuffed pork roast is anything but boring. This recipe proves you don't need a sugary glazing to make pork roast tasty and healthy. This can be served as the main star of Christmas dinners or any other special occasion. Served with fibrous veggies like broccoli, Brussels sprouts, or green beans, it'll definitely keep you feeling full thanks to protein and fiber.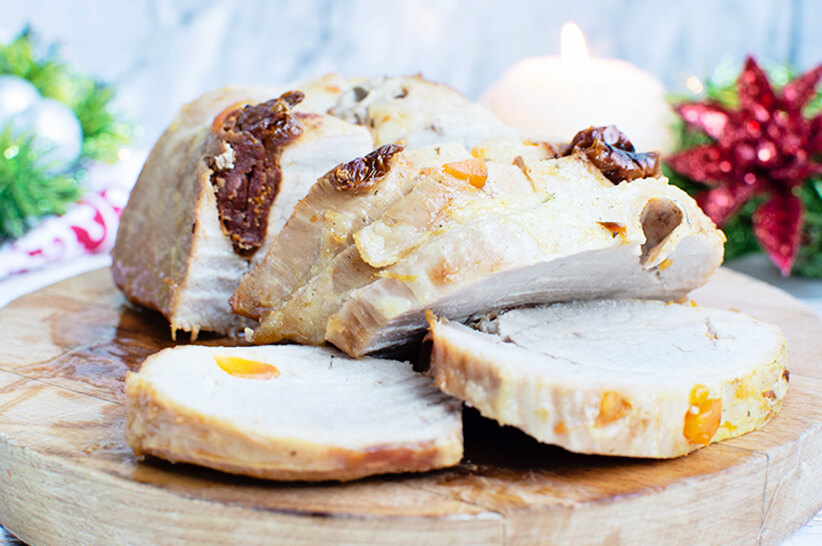 ---
9. Garlic Buttery Pork Chops
Classic garlic and butter combo always helps add a punch of flavor to meat-based dishes. The same holds true for these garlic buttery pork chops. This quick and easy recipe is perfect for your weeknight dinners. It's ready in around half an hour baked in the oven. Pork chops made this way turn out tender and juicy. Serve this with steamed veggies and your favorite keto bread.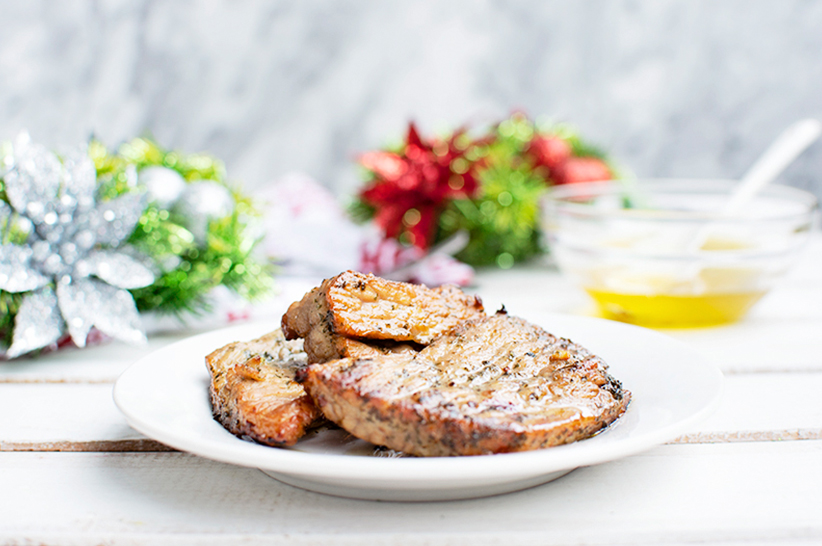 Pork is a seriously underappreciated meat, even in keto cooking. It's healthier than beef but it's also quite versatile. You'll find that different cuts of pork vary in flavor and texture – which is why you need to know your pork cut before cooking it. These 9 keto-friendly recipes can help you out if you're just learning to cook with pork. But even if you're a pork connoisseur, you can find these keto-friendly recipes inspiring, tasty, and – most importantly – filling.