JUMP TO RECIPE
Juicy skillet pork chops topped with flavorful mushrooms – a perfect weeknight feast to go with some cauliflower rice on the side (if you like). Seasoned with lemon and garlic, these pork chops are sure to impress every palate.
Keto Pork Chops with Mushrooms
Preparation Time: 10 minutes
Cook Time: 25 minutes
Serves: 4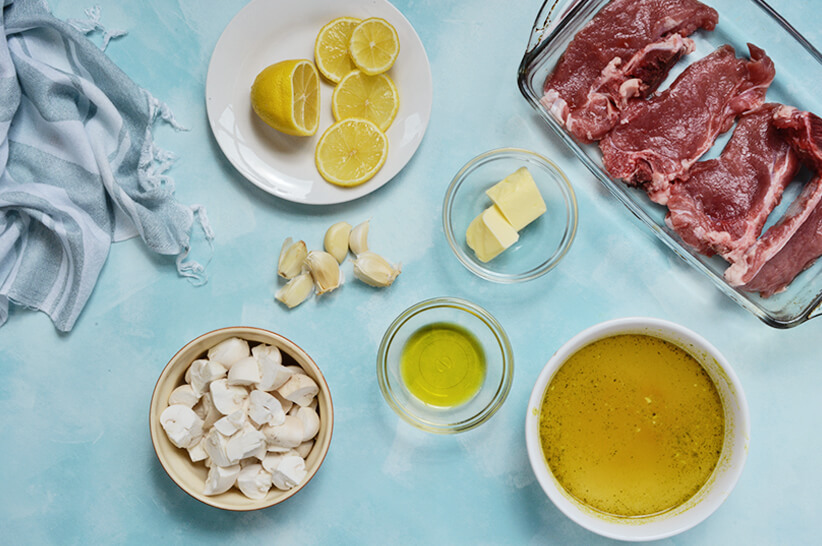 4 pork chops
2 tbsp olive oil
2 tbsp butter
5 cloves garlic, minced
1 cup chicken stock
1lb. button mushrooms, quartered
1 lemon sliced
Salt and pepper, to taste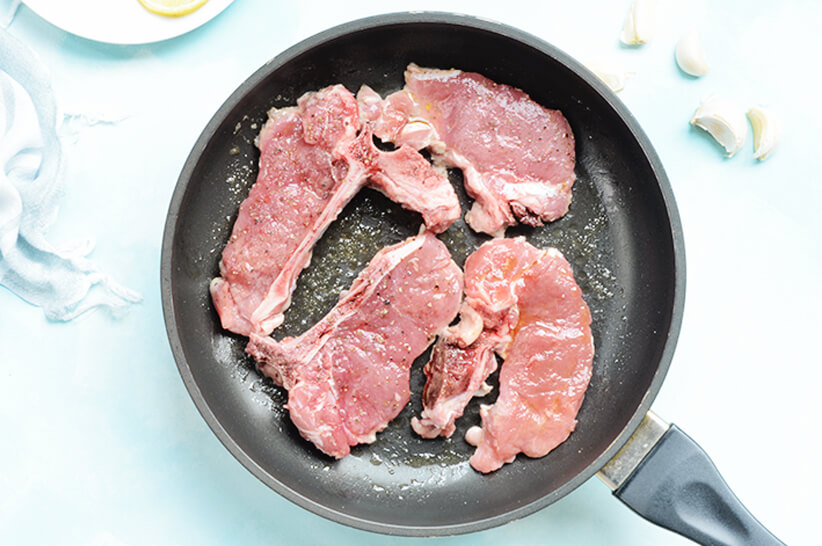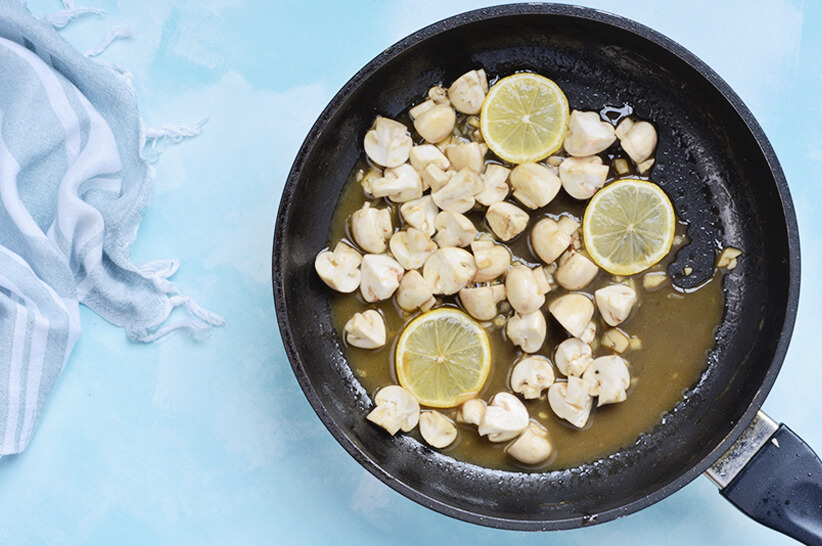 Season the pork chops with a bit of salt and pepper.
In a skillet, heat half of the olive oil and butter over medium-high heat.
Add the pork chops and sear on all sides for 2 minutes.
Remove from skillet.
Add chicken stock to the skillet to deglaze it. Simmer for 5 minutes.
Add remaining butter and olive oil.
Add garlic and cook for 1 minute or until fragrant.
Pour in the remaining stock and add the mushrooms and lemon slices.
Cook mixture for 5 minutes.
Place back in the pork and continue to cook for additional 5 minutes.
Serve warm topped with mushrooms.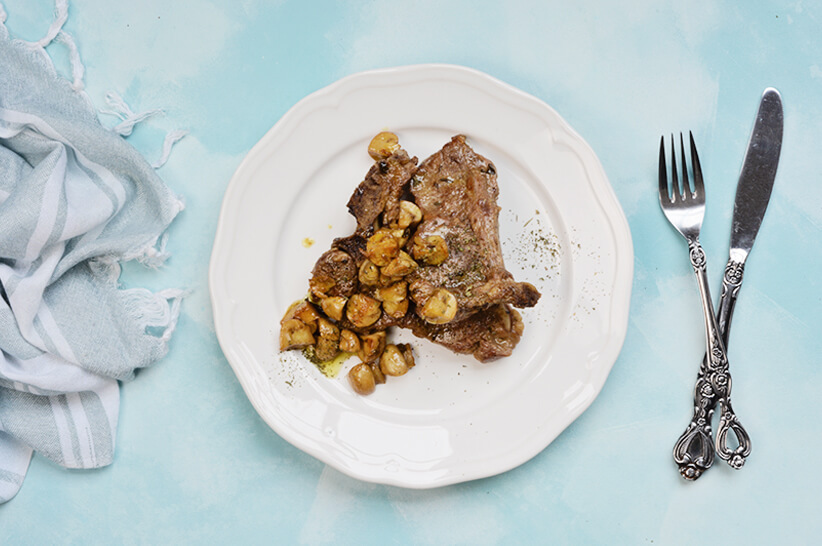 Tips & Tricks
Perfectly seared pork chops
Perfectly seared pork chops are caramelized and golden on the outside and slightly pink in the center. To achieve this, it's best to sear the chops on high heat for 2-5 minutes on each side. However, knowing when the pork chop is medium done rather than rare is a bit tricky. Try pressing the chop and if it feels slightly "springy," it's done.