JUMP TO RECIPE
This keto lasagna recipe is worth a try for anyone who misses traditional lasagna. Who says you can't have a low-carb alternative that won't make you feel like you're on a diet?
Whenever you have an hour to prepare a filling meal for the whole family, give this pasta recipe a go! I'm one of those pasta lovers who simply can't give up lasagna – even on a low-carb lifestyle. That's why I immediately came up with this recipe for you.
Lasagna is perfect for any day and occasion. You can have it for breakfast (just make sure to make it ahead of time), lunch, or dinner. In fact, if you're following a targeted ketogenic diet, I would recommend eating this keto lasagna strategically around your workout times.
What Makes This Lasagna Dish Keto?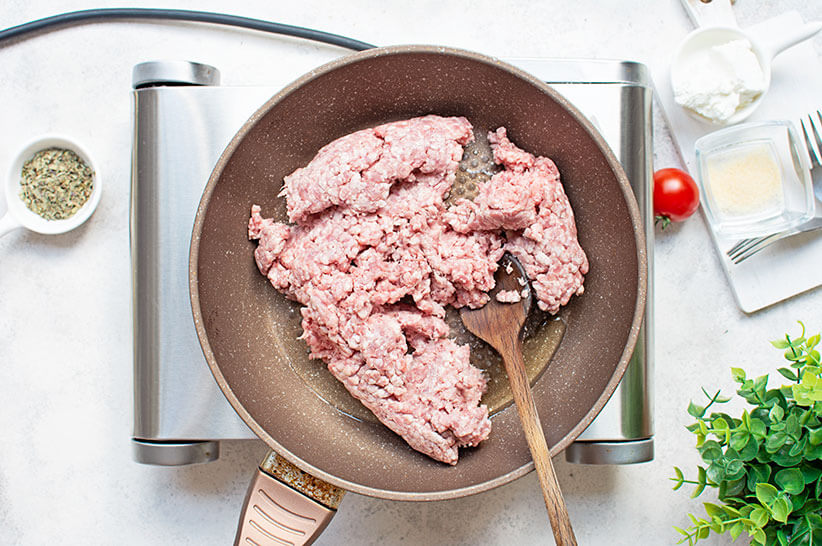 It's the pasta that carries a lot of carbs. That is why I was delighted to find out that there are keto-friendly noodles and pastas available in the market. There are now pasta alternatives for the traditional version. I'll be using keto-friendly fettuccine for this recipe. You may use and keto pasta available in your local grocery.
Aside from using low-carb fettuccine, I was extra careful in choosing the rest of the ingredients – from the meat sauce to the topping. You can check the ingredients list below. Finally, I avoided white sugar and sweet Italian sausage which a lot of lasagna recipes use.
Lasagna spatula
Knife
Baking dish
Colander (for the fettuccine)
Grater
Frequently Asked Questions
How do I properly store cooked keto lasagna?
Store cooked lasagna in an airtight container or freezer bag. Then freeze it. A temperature of 0°F will keep it safe and fresh for up to 2 months in the freezer.
How do I reheat keto lasagna?
Transfer the lasagna to a baking dish, cover with aluminum foil, and bake it at 330 °F. You can also microwave it.
What should the first layer of my lasagna be?
One mistake that people make with lasagna is placing the pasta as the first layer on the dish. Doing this will cause the pasta to stick on the baking dish. So instead, use the meat sauce as the first layer.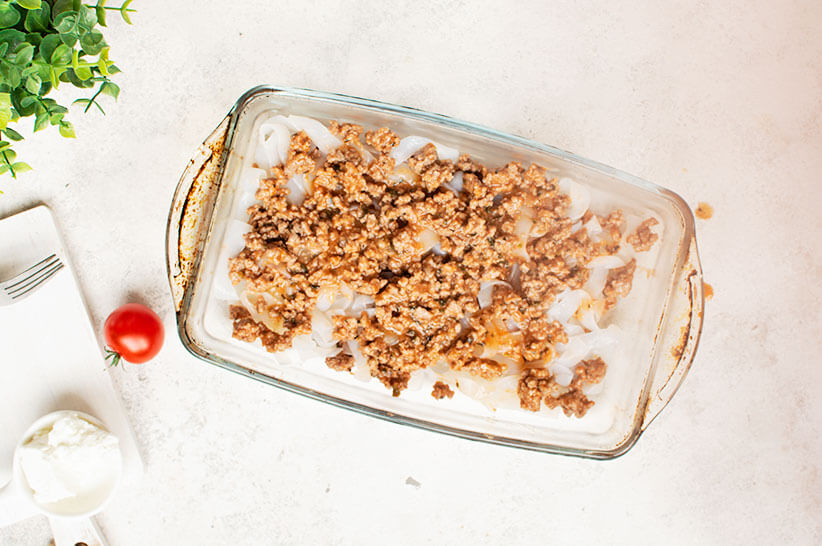 Keto Lasagna
Preparation Time: 10 minutes
Cook Time: 40 minutes
Serves: 4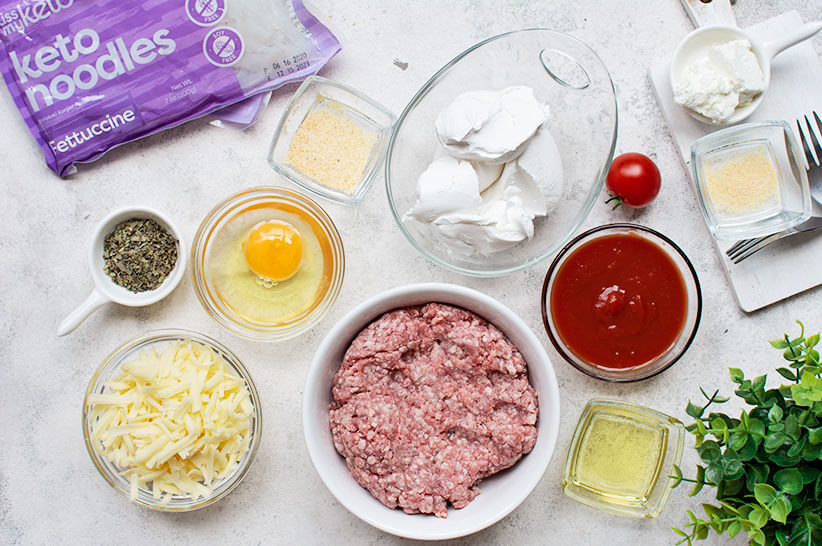 Fettuccine:
14 oz Fettuccine Shirataki Konjac Noodles
Meat sauce:
1 tbsp olive oil
½ onion, chopped
2 cloves garlic, chopped
1lb. ground beef
¼ cup tomato sauce
Salt and pepper, to taste
¼ tsp dried basil
Cheese topping:
1 cup sour cream
2oz. shredded mozzarella cheese
1oz. freshly grated parmesan
Salt and pepper, to taste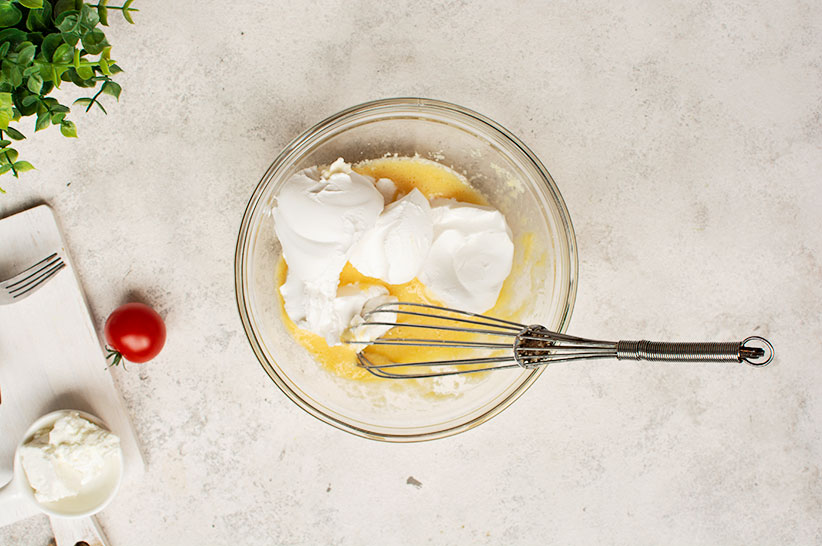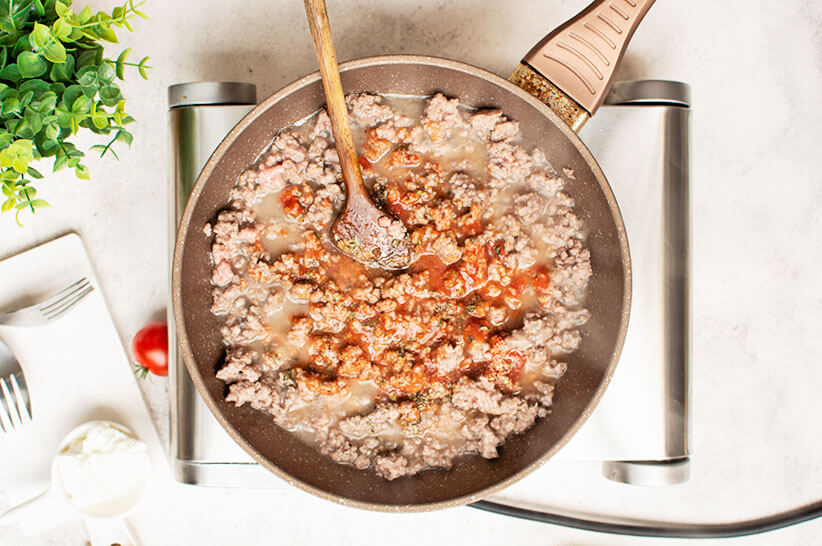 Cook the Fettucine according to package directions. Place aside.
Make the cheese sauce; combine all the cheese sauce ingredients in a bowl.
Make the meat sauce; heat olive oil in a skillet.
Add onion and cook for 5 minutes. Add garlic and cook for 1 minute.
Add beef and cook until browned.
Stir in tomato sauce and basil. Season to taste with salt and pepper.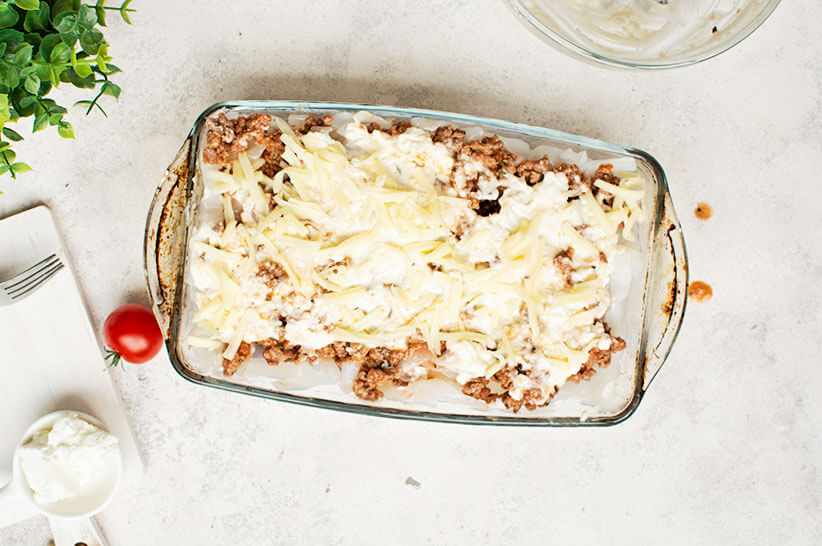 Spread a small amount of the meat sauce at the bottom of the baking dish. This should be the first layer.

Place half of the noodles on top of the sauce. Cover with more meat sauce, and half the cheese mixture. Place over the cheese a second layer of fettuccine and top with remaining cheese sauce.
Bake in heated oven for 30 minutes.
Serve warm.
Tips & Tricks
If you happen to be a vegetarian, use a meat substitute for ground beef. Cremini and shiitake mushrooms make your dish meatier.
Store-bought tomato sauce is more convenient. However, a lot of options carry plenty of carbs and sugar. Choose the option that has the lowest possible carbs. If you want, you can make your own version!
While baking keto lasagna in the oven, cover it with foil to avoid dryness. Only remove the foil when it's almost done.