Looking for an exogenous ketone supplement to buy this year? Read about these 7 fantastic options, which include ketone esters and ketone salts.
Reaching ketosis and staying in it is tough, but exogenous ketones can make it easier.
These supplements, which are usually sold as pills and powders, are clinically proven to raise blood ketone levels 1. However, they are not meant to replace the keto diet or nutritional ketosis. Instead, exogenous ketones can help you experience:
Less severe keto flu

Quicker ketosis after carby meals

Increased physical and mental energy

Easier weight loss
When looking for exogenous ketones to buy in 2021, you have two options: ketone esters and ketone salts.

Ketone esters contain the ketone body beta-hydroxybutyric acid (βHB) bound to an ester and are made through natural fermentation. Not many companies produce them, though. Their major advantage is their high bioavailability, while a downside is that they cost more.
Ketone salts contain a synthetic form of βHB bound to a mineral, usually sodium, calcium, magnesium, or potassium. They're not as easily absorbed or utilized as ketone esters, but many companies sell them and they're not as expensive. 
Below are 7 of the best ketone salts and a couple of ketone esters to consider buying to keep yourself running on ketones.
1. Kiss My Keto Exogenous Ketones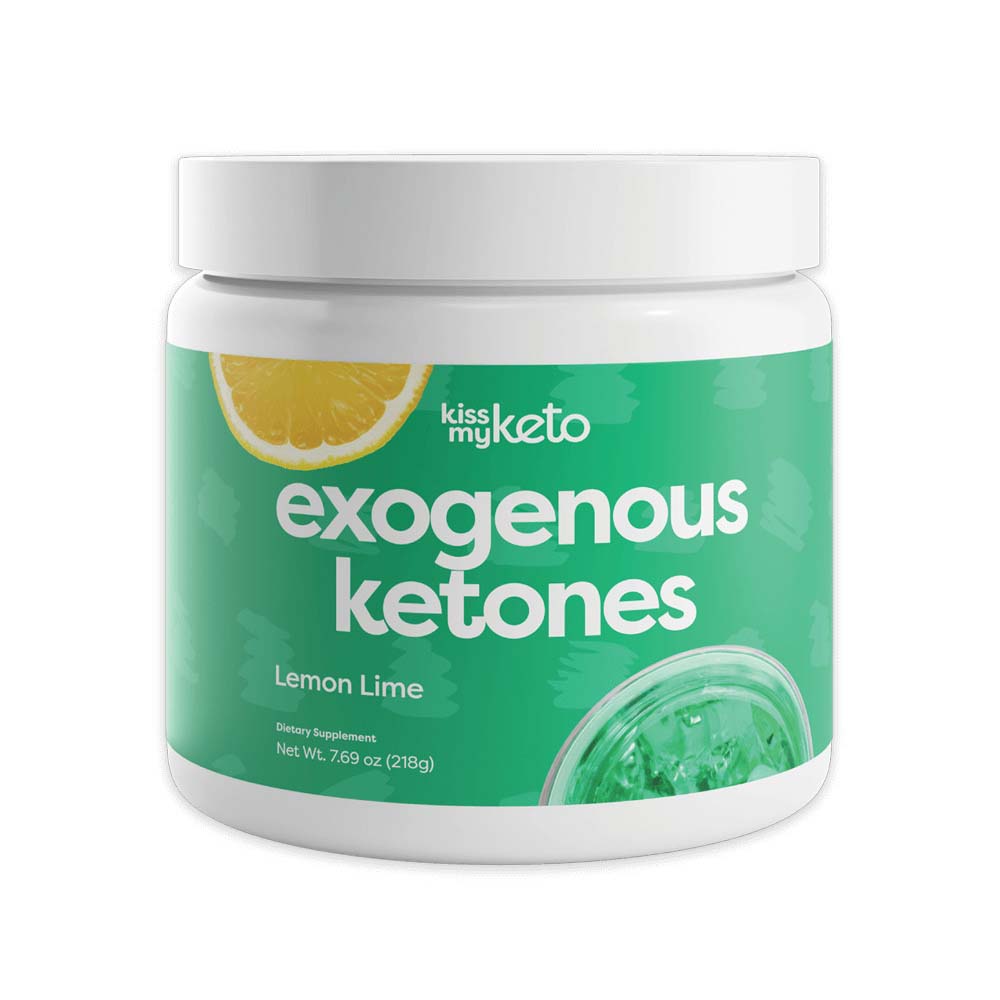 Brought to you by an exclusively keto-focused company, this ketone salt product provides around 11g of exogenous ketones per serving. This is a decent amount and enough to raise blood ketone levels to 1 mmol/L in the average keto-er 2. The βHB here are bound to calcium, sodium, and magnesium to help with its absorption. But you'll get an additional boost of electrolytes with this as well. 
The product comes in powder form and is available in natural Lemon Lime and Mixed Berry flavors. It's also sweetened with stevia, which is a natural no-carb sweetener that's easy on the stomach. 
As for the number of servings, you'll get 15 doses total from its 7.6oz container. All in all, this is a super tasty and effective blood ketone booster. 
---
2. Nutricost Ketone BHB Salt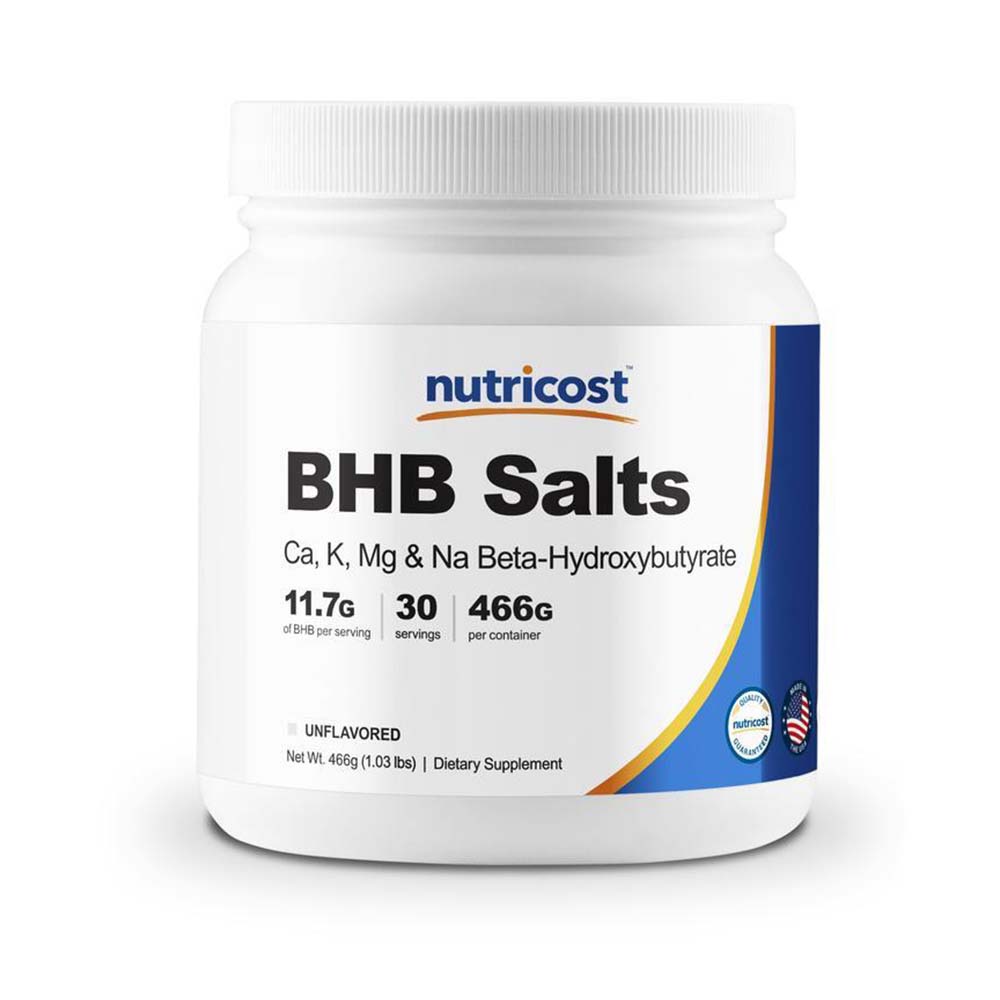 Another βHB powder on the list is this one by Nutricost, a trusted supplier of premium health supplements.

The product provides a little over 11g of ketone salts, which is way above the market average and enough to give you your money's worth. However, unlike the previous product, this one is unflavored. That could still be a good thing if you want to mix this in flavored drinks or want to reduce your intake of keto sweeteners. 
A great thing about it is that it's sold in a medium container with 30 servings. This should be enough to last you a month depending on your usage. Being a ketone salt product, it provides a good balance of calcium, magnesium, sodium, but also potassium. 
---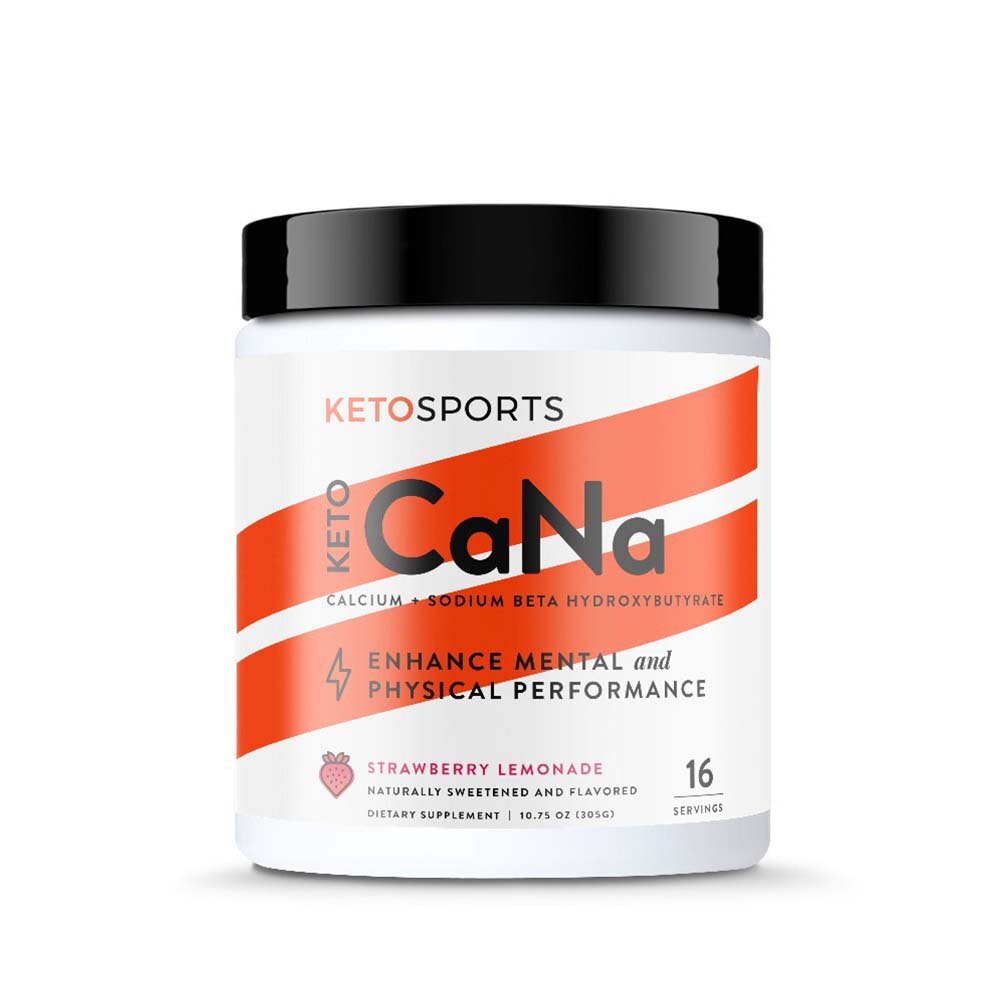 KetoSports sells keto-friendly sports products in supplement stores across America, Australia, and Europe as well as online. Their KetoCaNa is an exogenous ketones powder with over 11g of βHB to guarantee effectiveness. The βHB in it is bound to calcium and sodium and no other minerals/electrolytes.
It comes in Natural Orange and Strawberry Lemonade flavors and is sweetened with stevia as well. It does not contain any unnecessary filler ingredients or hidden carbs, so you can trust this one in providing you with a clean source of energy. 
While marketed towards active keto-ers, anyone can really use this product if their goal is to raise their ketones. 
---
4. KetoLogic Keto BHB Capsules
Another brand dedicated to the keto diet, KetoLogic sells a couple of βHB supplements, including this one in pill form. It's a great product if you travel often or simply need something more convenient to keep you in ketosis. 
One bottle contains 30 servings, with one serving being two vegetarian capsules. It does not contain anything but exogenous ketones, meaning no stimulants, flavorings, or harmful additives. 
It's only downside is that it has around 1g less βHB than the above products per serving. But you do get this one at a fairly decent price of $24.99, and you can even get 15% off if you subscribe. 
---
5. Zhou Nutrition Keto Drive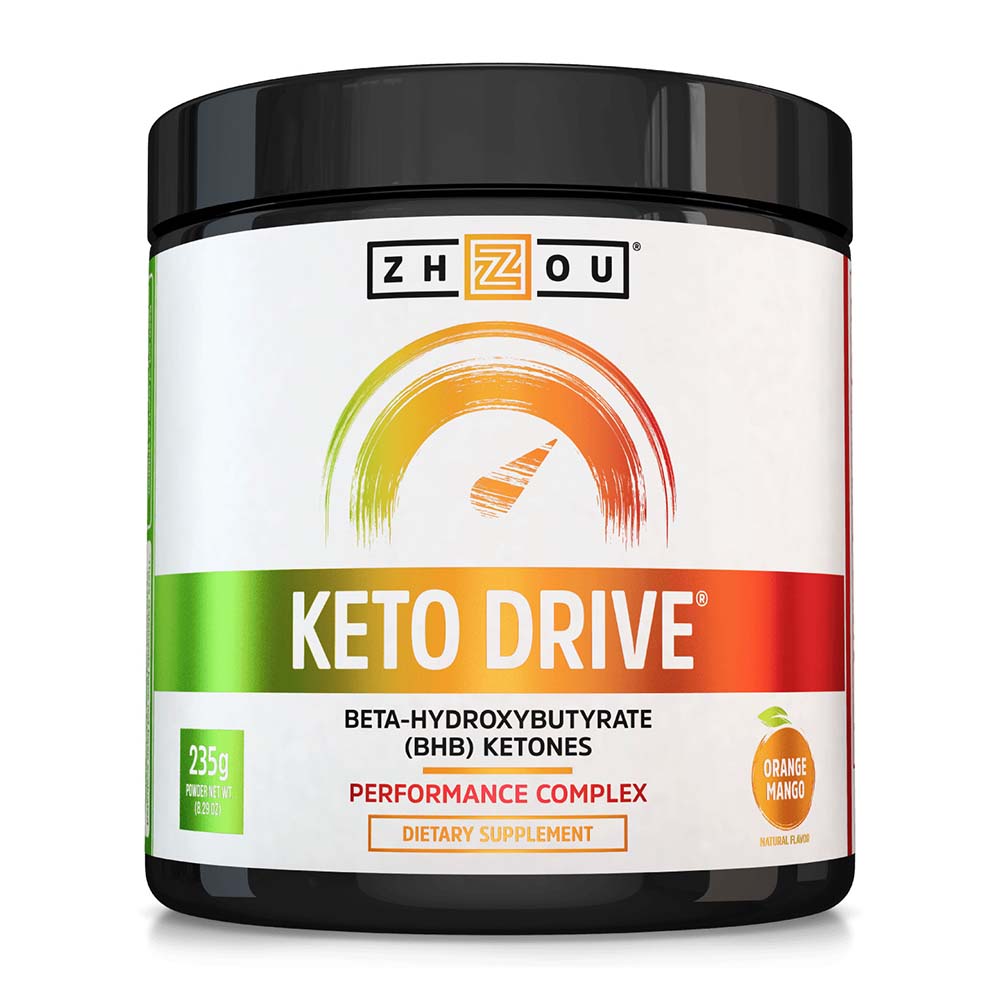 Zhou Nutrition is a trusted supplements brand that was featured in Men's Journal, Forbes, Vogue, and other notable magazines. It's known for its making products that blend ancient wisdom with modern methods. You can find their Keto Drive exogenous ketones supplement in Target, Walmart, and Amazon, but you can also order it from their site. 
The product is a complex of sodium, magnesium, and calcium βHB, which you'll get at a dose of almost 12g per serving. The company says it was formulated to be used in conjunction with a keto diet and to provide benefits like ketosis, mental clarity, and endurance. And you get all this with Orange Mango flavor along with almost 50% of your daily value for vitamin A. 
Another bonus is that you can get a 20% discount if you subscribe to their site. 
---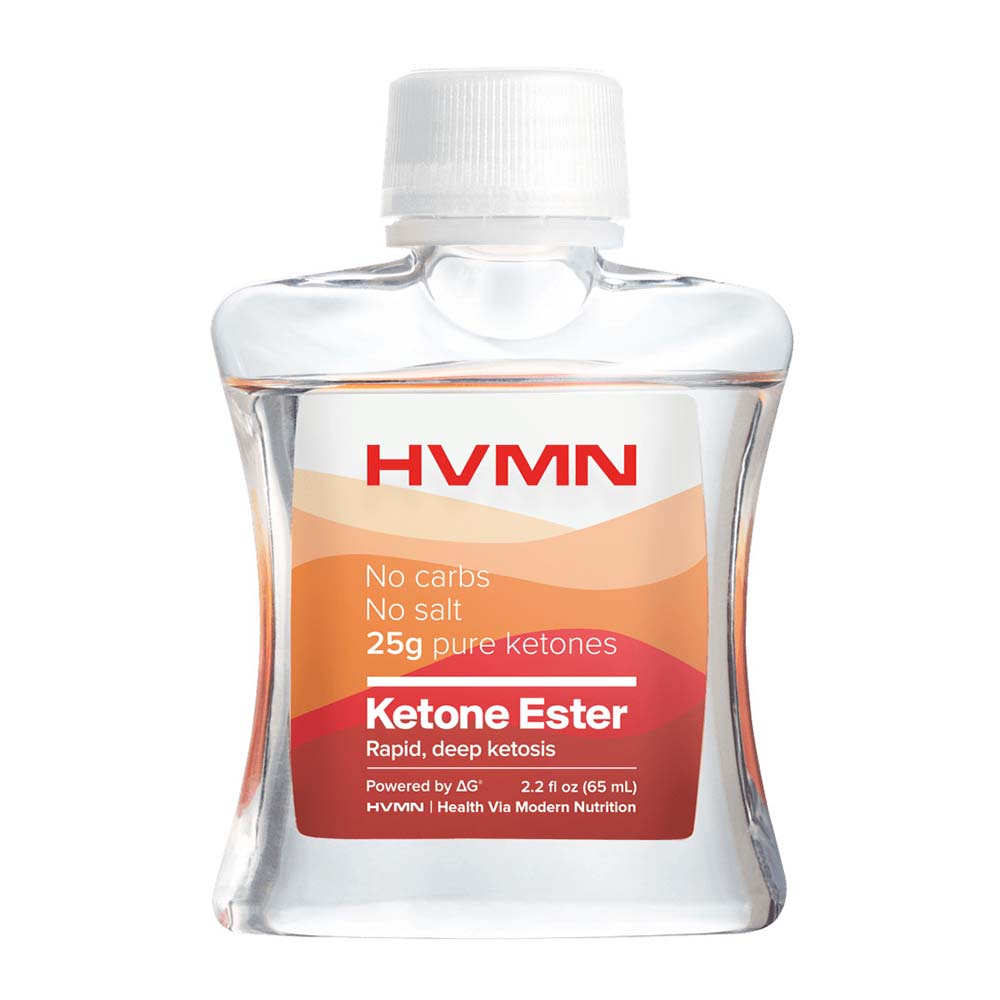 If you're looking for exogenous ketones to buy that will guarantee deep ketosis, then ketone esters are it. H.V.M.N. was one of the first companies to market them to the wider public, and they're pretty trustworthy where quality is concerned. 
Unlike ketone salts, which are sold as pills and powders, this product is liquid and sold in glass bottles. It is naturally sweetened with stevia and flavorings. Three 2.2 oz bottles cost almost $100, each containing 25g of pure ketones. Needless to say, this product is quite pricey.

The price can be partly justified by the fact that your body will utilize these ketones to the maximum, leading to a ketone boost of up to 5 mmol/L 2. This also means you could lower the costs by taking less product each time. If you're serious about utilizing exogenous ketones, then you can buy this one as 12-pack and 36-pack. 
---
7. KetoneAid KE4 Pro. Ketone Ester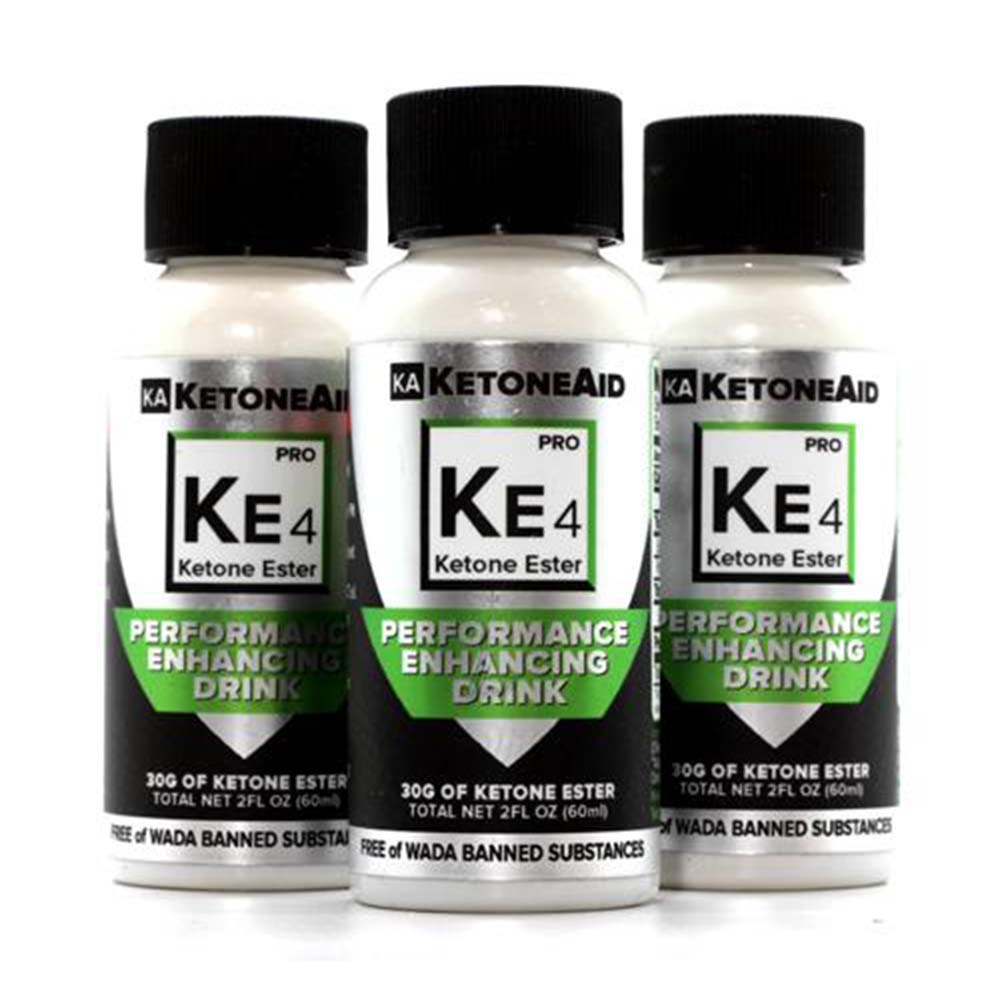 KetoneAid is the second supplier of ketone ester products we know of. They have a couple of different ketone ester products, with KetoneAid KE4 Pro. being one of their cleanest ones. 
It's also sold in 2oz bottles, and you can order it as a 2- or 12-pack. The directions say to use a capful or so of product for different benefits, so it will cost you around $5 a day for 18 days if you take it as directed. 
Like the previous ketone ester drink, this one too is naturally flavored and sweetened with stevia. But this one comes at a slightly lower price. You can save further money by subscribing and getting a 10% discount. Overall, it seems like a great product with lots of rave reviews.
What's Your Favorite Exogenous Ketone Supplement?
Already found an exogenous ketone supplement you like? Feel free to share your experiences in the comments section. Tell us if they worked for you (i.e. raised your ketone levels, boosted energy) and what other features made you a fan.
On the other hand, if you've tried these supplements and found they didn't work for you, then you may be a better candidate for medium-chain triglycerides (MCTs). These are supplemental fatty acids that raise ketone levels naturally better than other types of fat 3. They also provide many of the other benefits of exogenous ketones, like appetite suppression and mental energy.