JUMP TO RECIPE
These pork chops are juicy, tender, and loaded with herbed butter flavor. They take only half an hour to make and they pair well with a wide range of side dishes. And if you end up with any leftovers (highly doubtful), you can use those for stir-fries or hash.
Garlic Buttery Pork Chops
Preparation Time: 10 minutes
Cook Time: 20 minutes
Serves: 2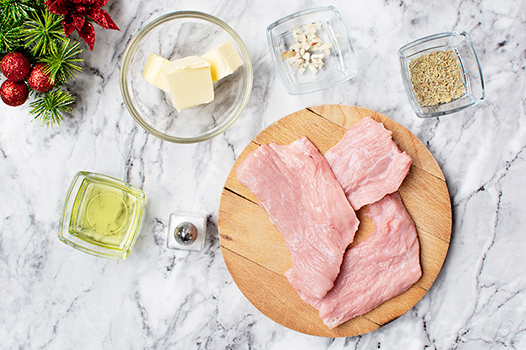 0.75lb. New York pork chops (or chops without the bone)
Salt and pepper, to taste
½ tbsp dried rosemary or 1 tbsp fresh (chopped)
2 cloves garlic, minced
¼ cup butter
½ tbsp olive oil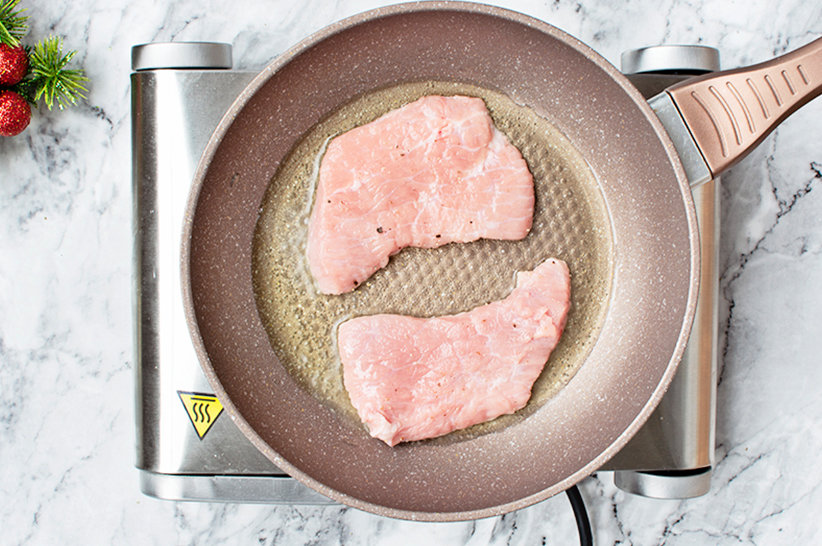 Preheat oven to 375F.
Season pork chops with salt and pepper.
Heat olive oil in a skillet over medium-high heat.
Add the pork chops and sear until golden, around 4 minutes per side.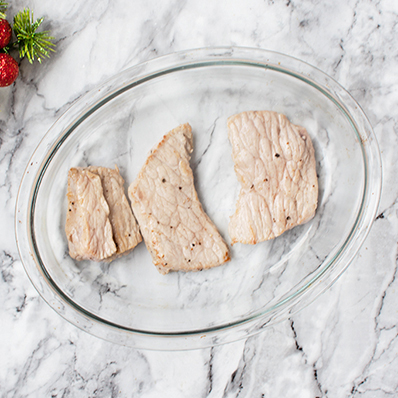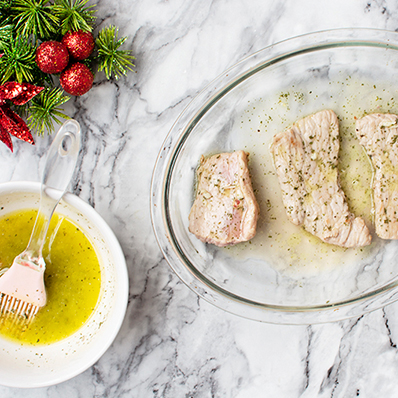 Transfer the chops onto a baking dish.
Melt butter in the microwave or over the stove.
Stir in the rosemary and garlic.
Brush pork chops on both sides with the butter.
Bake in the oven for 10-12 minutes.
Serve drizzled with any remaining butter mixture.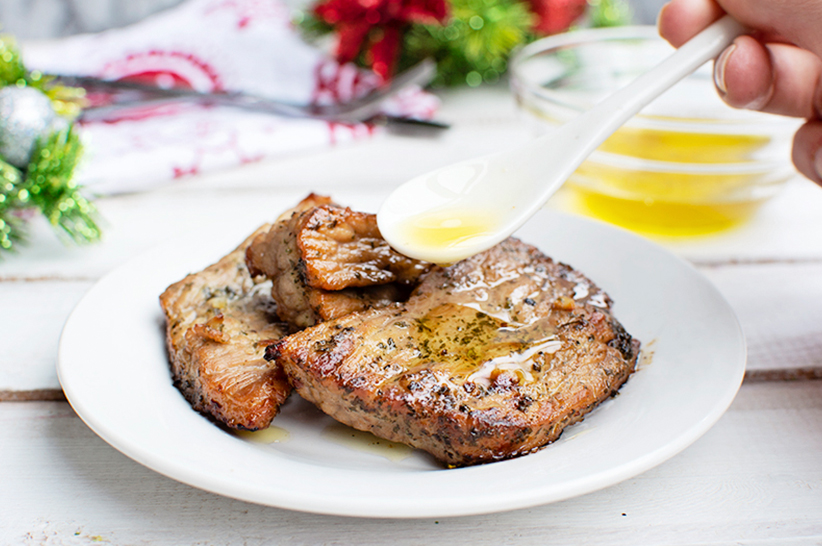 Tips & Tricks
If you're not sure if your pork chops are fully cooked, use a thermometer. If it reads 145°F, the pork chops are done.
Serve these pork chops with roasted veggies like broccoli, asparagus, or Brussels sprouts. They also pair well with cauliflower mash and steamed green beans.