JUMP TO RECIPE
Power through your day with this nutritious and delicious egg latte. It's a keto-friendly twist on a traditional Vietnamese drink. It's rich, creamy, and highly satisfying. It can even serve as a breakfast substitute on days when you don't have the time to make traditional egg breakfasts.
Bulletproof Coffee Egg Latte
Preparation Time: 5 minutes
Serves: 1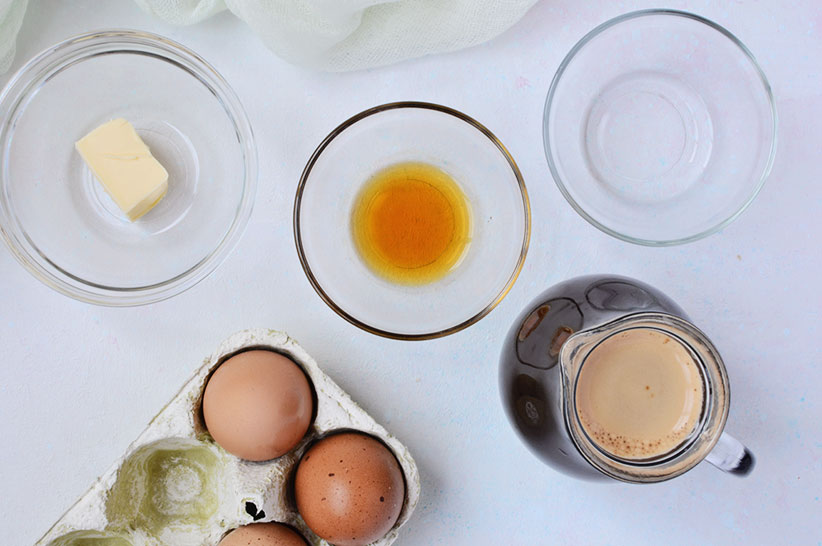 1 cup freshly brewed black coffee
1 tbsp unsalted butter, room temperature
1 tbsp Kiss My Keto MCT Oil
2 small pasture-raised eggs
1 pinch cinnamon, optional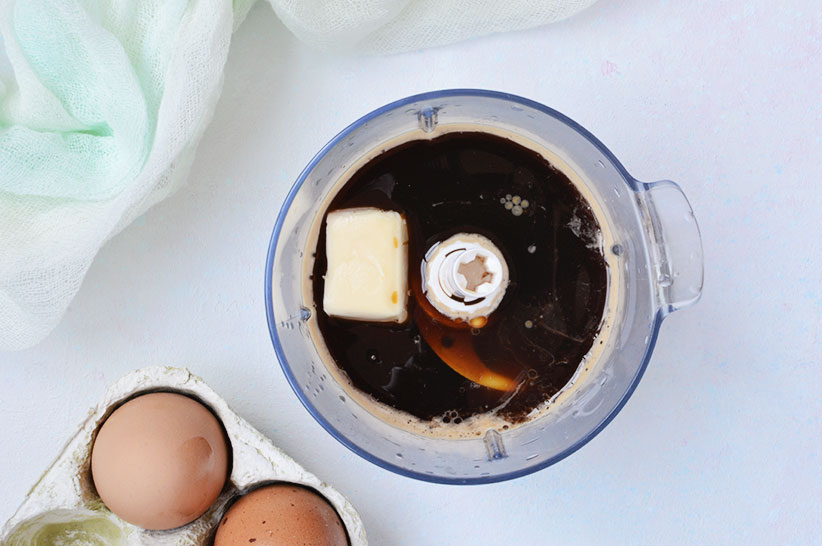 Add butter, oil, and egg to your blender.
Pour in the coffee and blend until smooth.
Serve sprinkled with cinnamon if using.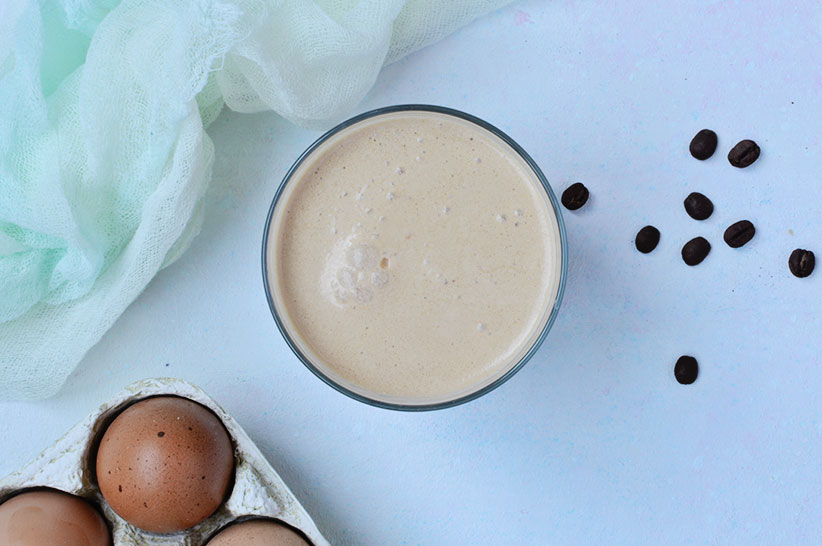 Tips & Tricks
If you're worried about food poisoning since this recipe calls for raw eggs, use pasteurized eggs instead. Keep in mind that adding hot coffee to the eggs can help kill germs. However, it's not failproof, and you may even risk overcooking the eggs if you add steaming hot coffee.
How to Drink
Drink as soon as possible. Don't take this latte with you to work or when you're out and about. It's always best to consume any meal made with raw eggs while it's freshly made.