JUMP TO RECIPE
In case you didn't know, piccata is a dish made with sliced meat that's dredged in flour and sautéed in a lemon juice, butter, and capers sauce. It happens to be keto-friendly and not to mention delicious. Mild-tasting chicken pairs perfectly with tangy and salty lemon and capers. Serve this with cauliflower mash or your favorite keto veggies.
Easy Chicken Piccata
Preparation Time: 10 minutes
Cook Time: 15 minutes
Serves: 4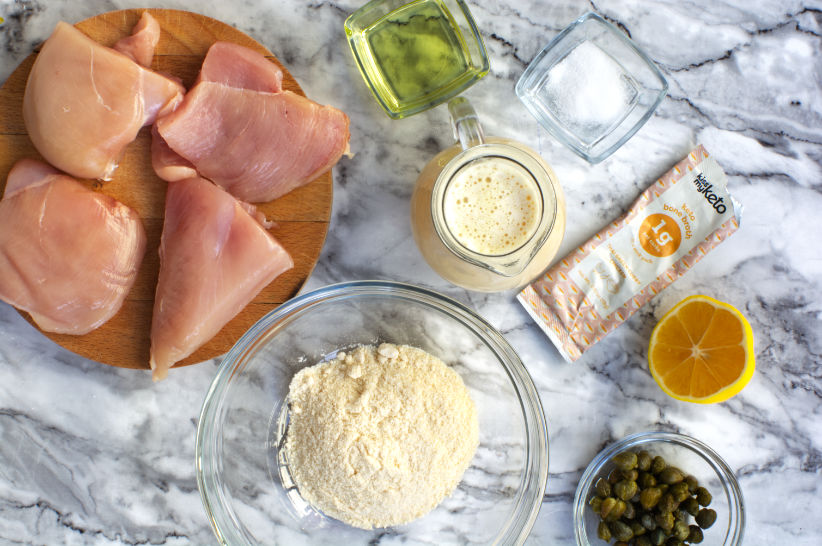 4 5oz. chicken breast halves
½ cup super-fine almond flour
Salt and pepper, to taste
3 tbsp olive oil
3 tbsp capers, drained
2 tbsp lemon juice
2 tbsp butter, optional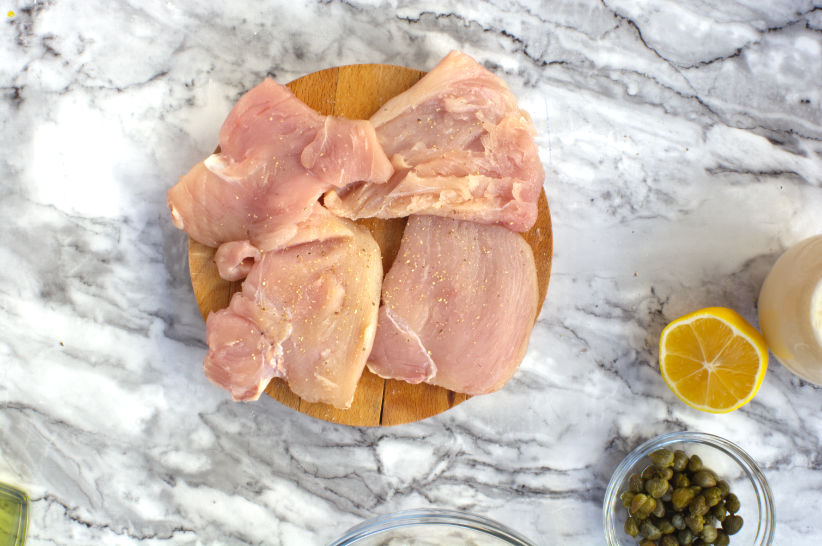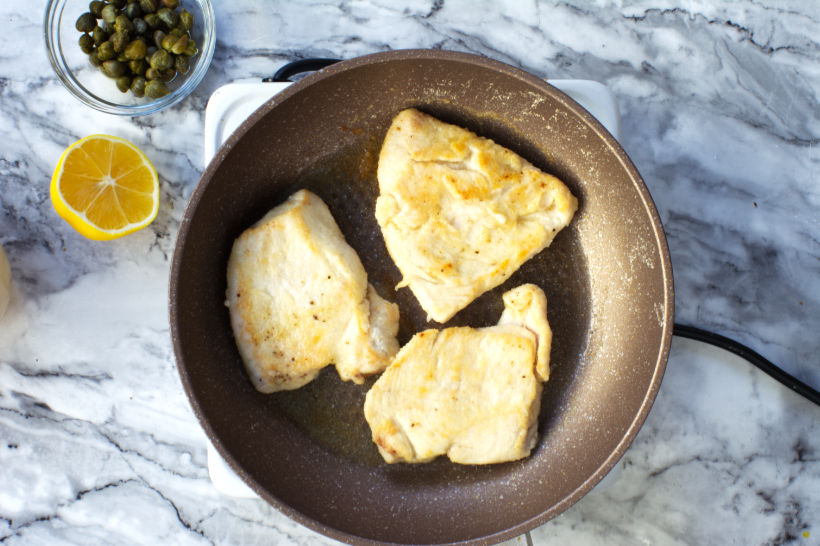 Cut the chicken breasts in half, place on a cutting board, cover with plastic foil, and bash with a meat tenderizer or rolling pin until ½-inch thick.
Place almond flour into a bowl.
Season chicken with salt and pepper to taste and coat with the almond flour.
Heat olive oil in a large skillet over medium-high heat.
Brown the chicken for 2-3 minutes.
Preheat oven to 375F.
Transfer chicken into a baking dish.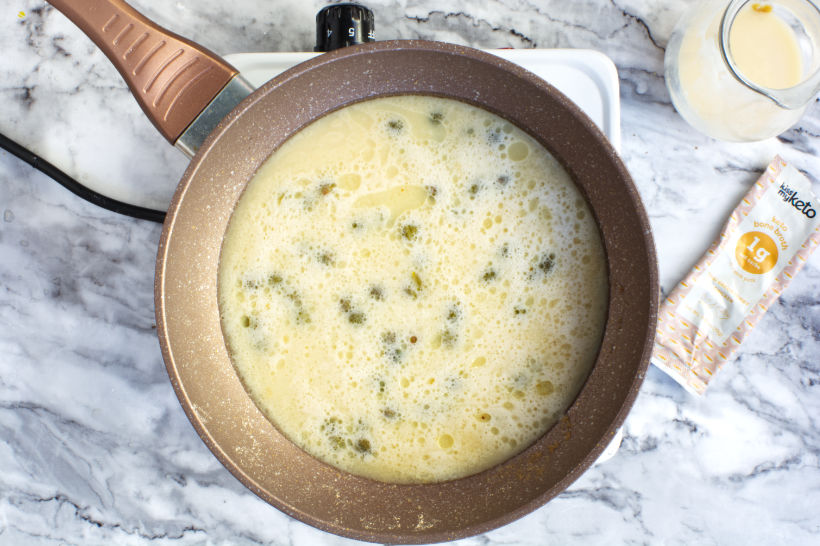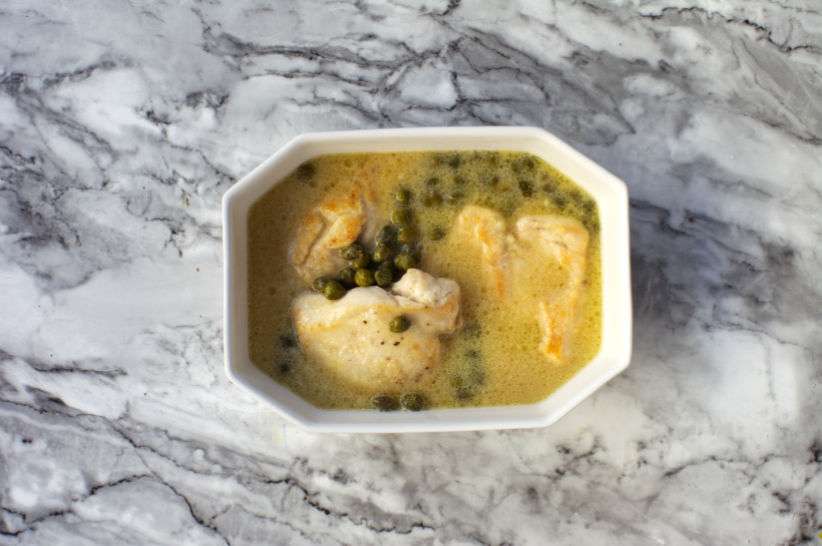 In the same skillet, add the bone broth and capers.
Simmer for 3 minutes. Add butter, tablespoon at the time, if using.
Pour sauce over chicken and bake for 5-7 minutes.
Serve warm.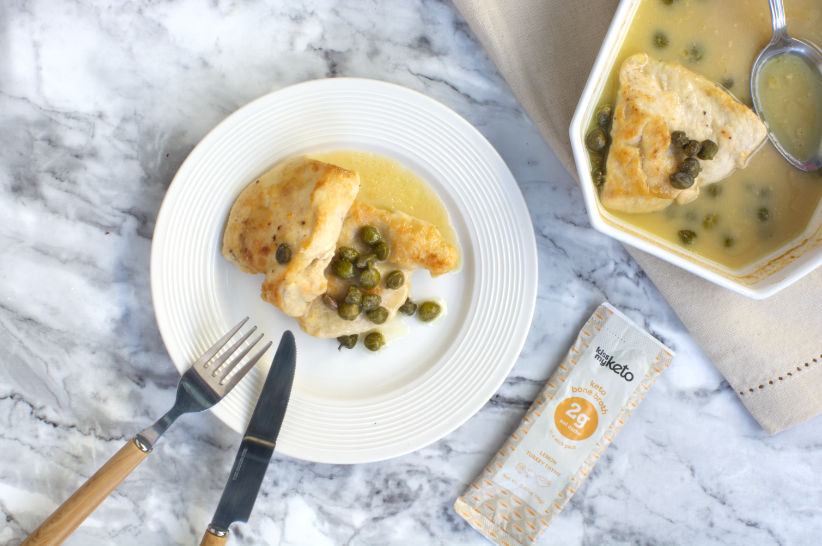 Tips & Tricks
For a thicker sauce, add ¼ teaspoon of xanthan gum.
Rinse capers before using to remove excess salt and brine. Go for the smallest capers you can find.
Brown the chicken quickly since slow cooking can make chicken breasts tough and dry.