From Weight Watchers and Jenny Craig to vegan and low-carb eating, celebrities are using weight-loss diets in pursuit of a slimmer frame (and better health). Thanks to these diets, and, sometimes, exercise and surgery, they were able to experience some major transformations. Learn how your favorite celebs managed to achieve their best results.
21 Celebrities Before & After Weight Loss Transformation
Here are celebrities who went through some major transformations. Many were able to keep the pounds off and are happy to share their success stories to inspire others.
(237 lbs to 154 lbs)
Jennifer Hudson first gained our attention after appearing on American Idol in 2004. But it was in 2006 when she starred opposite Beyoncé in Dreamgirls that she truly became a household name. Hudson lost a staggering 80 pounds since giving birth in 2009. What's also impressive is that she's maintained the weight loss since.
How Did She Do It?
Hudson's secret is joining Weight Watchers and exercising 5 times a week. Today, she no longer exercises and just watches what she eats.
Her Advice
"I don't have time to do much exercise. I just watch what I eat… I'm very careful and conscious of what I'm eating." – Jennifer for Hello Magazine
Editorial credit: Ron Adar / Shutterstock.com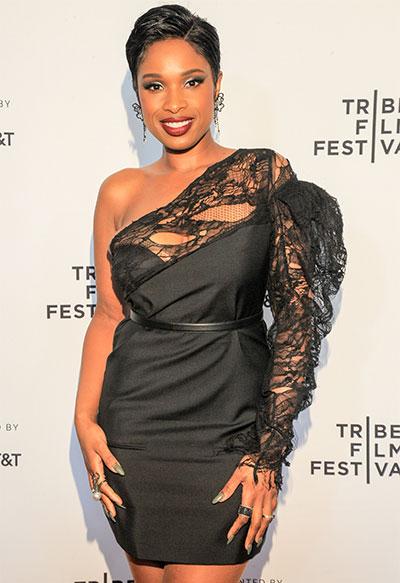 ---
(Over 200 lbs to around 155 lbs)
Singer-songwriter Jordin Sparks lost 50 pounds in 18 months after winning the American Idol contest. She's made a commitment to her health by switching up her diet and fitness without resorting to extreme measures.
How Did She Do It?
Jordin's success boils down to making healthy choices rather than trying to fit into a certain size. She started out by walking more, eating only when hungry, and watching her portion sizes. Now she exercises with a trainer and eats only real food.
Her Advice
"I never felt like I was suffering by eating less and exercising more," she says. "The key was finding exercises I enjoyed. If you don't, you won't stick with it." – Jordin for Redbook
Editorial credit: Eugene Powers / Shutterstock.com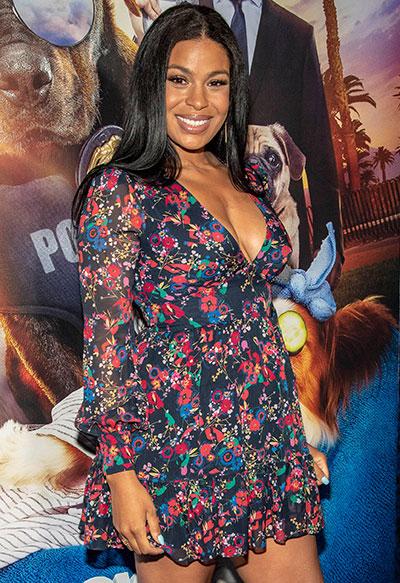 ---
(291 lbs to 180 lbs target weight)
Rebel Wilson shot to fame as "Fat Amy" in Pitch Perfect. While her curves make her unique, Rebel recently decided that she wanted to gain control over her emotional eating and slim down. Rebel Wilson's weight loss is now speculated to be around 30-40 pounds since 2016.
How Did She Do It?
Rebel has shared on social media that she spent time at weight-loss retreats, exercised 5 times a week, and she also plays tennis.
Her Advice
"For me, it's just about being comfortable in your own skin. You never want to be like too unhealthy because that's bad. But you just want to be comfortable with who you are, whatever your size."
Editorial credit: DFree / Shutterstock.com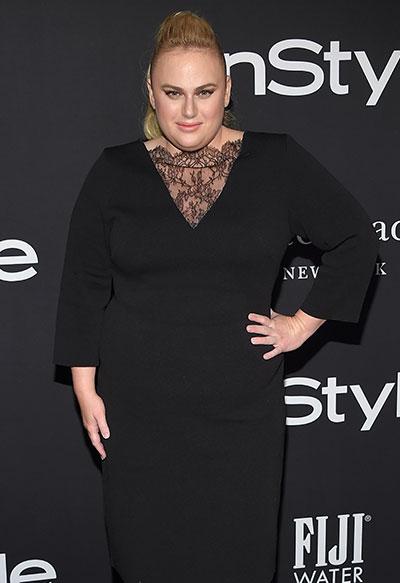 ---
(208 lbs to 182 lbs)
Jimmy Kimmel is best known as host of ABC's late-night talk show, Jimmy Kimmel Live!. A self-confessed foodie, Kimmel admits he used to binge on past and steak when he was younger. But around 2010, he realized his unhealthy ways made him 25 pounds overweight. He's since started a weight-loss program that brought him to a healthy 182 pounds.
How Did He Do It?
Kimmel restricts calorie through intermittent fasting. More specifically, he follows the 5:2 method, which involves eats less than 500 calories two days a week.
His Advice
"I've realized that you can work out, and that's great, but if you really want to lose weight, you have to eat less. It's something that had never occurred to me. I always thought, "Well, if I start running, I'll be in good shape." – Jimmy Kimmel for Men's Journal.
Editorial credit: Kathy Hutchins / Shutterstock.com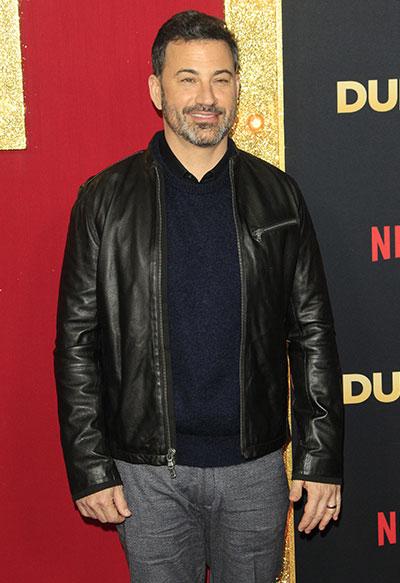 ---
(265 lbs to 207 lbs)
It's no secret Melissa McCarthy is known, among other things, for her weight. And it's also no secret that she's not a fan of dieting of any kind. However, she recently dropped an impressive 75 pounds for a new role and everyone's wondering how she did it.
How Did She Do It?
Melissa Mccarthy's weight loss is reportedly due to the keto diet. However, McCarthy also said she took martial arts fitness classes, which also helped her change her mindset and attitude about her weight.
Her Advice
"You bring it real down, you don't do anything fun, and you go to bed at 7:30 — that's the trick." – Mccarthy for Extra.
Editorial credit: Tinseltown / Shutterstock.com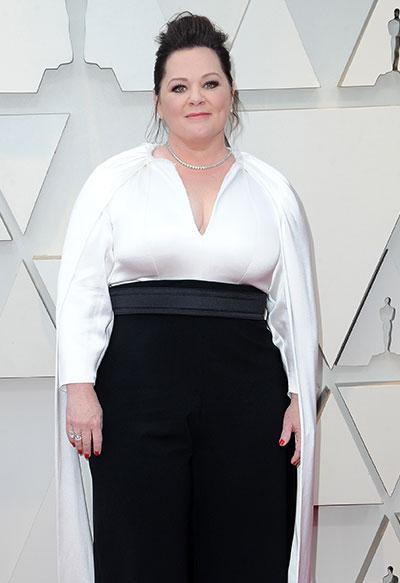 ---
(304 lbs to 222 lbs)
Back in 2014, the 39-year-old heart-throb went from chubby to chiseled seemingly overnight. Pratt namely lost 80lbs for his biggest role ever starring as Peter Quill in Guardians Of The Galaxy. Since he's managed to keep the weight off since, we can't help but wonder what Chris Prat's weight loss is about.
How Did He Do It?
Chris did the P90X workout, a 90-day high-intensity home program. He also ran, swam, boxed, and he completed a triathlon. He eats a low-carb, keto-style diet, and he drinks lots of water.
His Advice
"You have to eat protein. You can't have hashbrowns, or burgers, or anything fried. You can't have carbs. You have to work out five times a week." – Chris Pratt for Esquire.
Editorial credit: Tinseltown / Shutterstock.com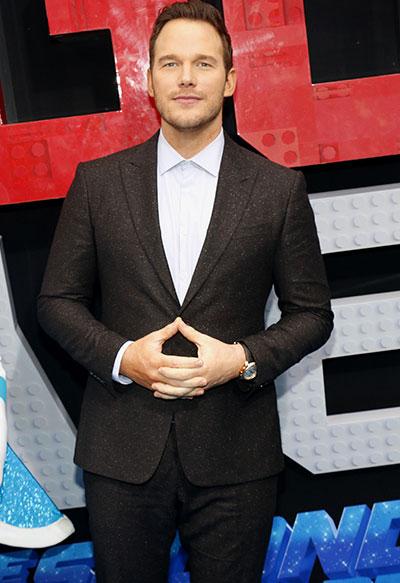 ---
(Over 200 lbs to 174 lbs)
Kelly Clarkson's weight loss has certainly been the topic of many conversation for well over a decade. So, it's not really surprising that her recent weight loss of 37 pounds has, once again, ignited much curiosity.
How Did She Do It?
The 36-year-old singer followed advice from Steven Gundry's 2017 book The Plant Paradox: The Hidden Dangers in "Healthy" Foods That Cause Disease and Weight Gain. Clarkson, who also suffers from thyroid autoimmune issues, says her diet has helped improve her health.
Her Advice
"It's understanding food and understanding what we do to our food, like spraying and pesticides…"
Editorial credit: Kathy Hutchins / Shutterstock.com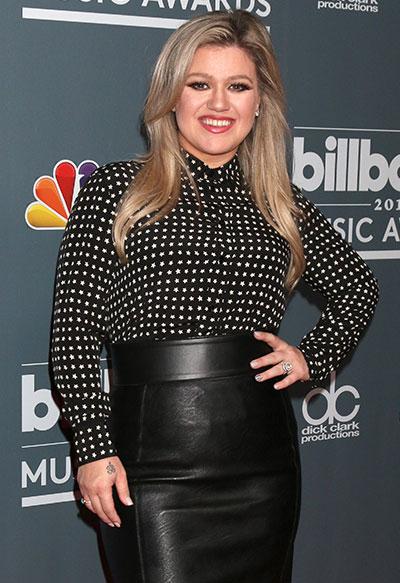 ---
(250lbs to 203 lbs)
Since 2015, The Thrill Of It All singer has lost over 50 pounds by making major diet and lifestyle changes. He has managed to keep the weight off, and, in his recent L'uomo Vogue magazine cover photo, he seems to look his slimmest yet.
How Did He Do It?
Nutritionist Amelia Freer seems to stand behind Sam Smith's weight loss. Her principles are based on clean eating and home cooking. However, Sam's weight loss is also due to exercising.
His Advice
"Everyone go check out her incredible book, and start to live healthy.  It's not even about weight loss it's about feeling happy in yourself." – Referring to Amelia's book, Eat.Nourish.Glow.
Editorial credit: lev radin / Shutterstock.com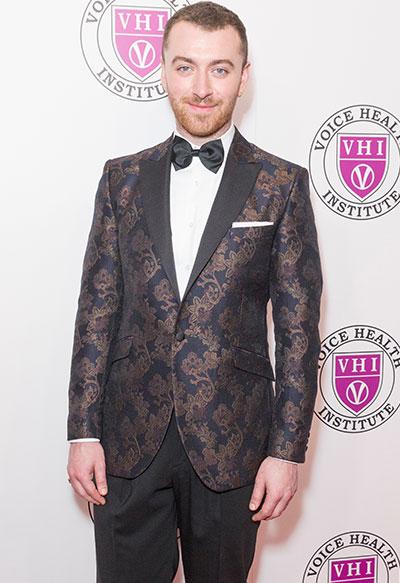 ---
(217 lbs to 187 lbs)
Adele's definitely rocking a much slimmer figure than when she first appeared on the scene back in 2008. She decided to lose weight following the birth of her son in 2012. The 30-year-old singer-songwriter refuses to reveal how much weight she's lost, but it is rumored to be around 30 pounds.
How Did She Do It?
Adele's weight loss success can be credited to her insistence that she'll never lose weight just because someone tells her to, but because she wants to. However, her nutritionist, Jennifer Irvine also said, "She's eating a really clean diet, with lots of fruit and vegetables, plus lean protein and complex carbohydrates."
Her Advice
"I used to drink 10 cups a day with two sugars in each, so I was on 20 sugars a day. Now I don't drink it and I have more energy than ever." – Meaning to cut down on sugar.
Editorial credit: Tinseltown / Shutterstock.com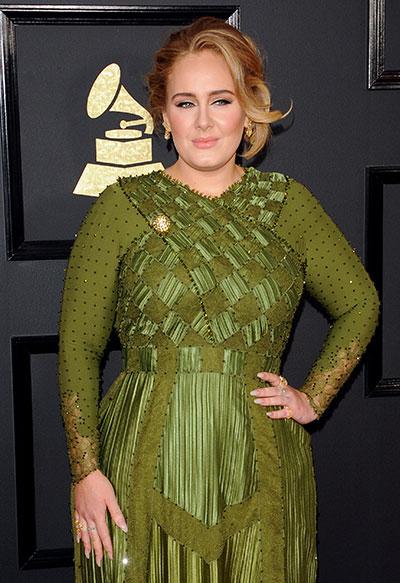 ---
(400 lbs to 300 lbs)
When actor and comedian John Goodman realized his 400 pounds were no laughing matter, he knew it was time to make a change. Goodman has made major lifestyle and diet changes that helped him lose over 100 pounds.
How Did He Do It?
Goodman started his weight-loss journey by cutting out alcohol. His diet consists of lean proteins, fruits, vegetables, and protein shakes. He also hired a personal trainer who created an exercise regime that works with his knee arthritis. The exercise program in question includes a combination of boxing and cardio workouts.
 His Advice
"It takes a lot of creative energy to sit on your ass and figure out what you're going to eat next … I wanted to live life better," – John Goodman for PEOPLE.
Editorial credit: Kathy Hutchins / Shutterstock.com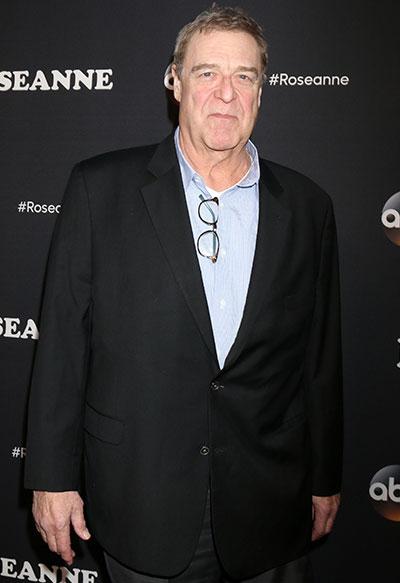 ---
(300 lbs to 191 lbs)
Famous actor, director, producer, screenwriter, and comedian, Jonah Hill, has both gained and lost quite a bit of weight over the years. But since 2017, he has consistently maintained a slimmer figure by shedding over 40 pounds.
How Did He Do It?
Hill attributes some of his weight loss to cutting back on beer. He's also consulted a nutritionist who has told him what to eat and what habits to change. However, he's also been exercising at the gym and doing 100 push-ups a day.
His Advice
"I found that Japanese food was very helpful to me."
Editorial credit: Kathy Hutchins / Shutterstock.com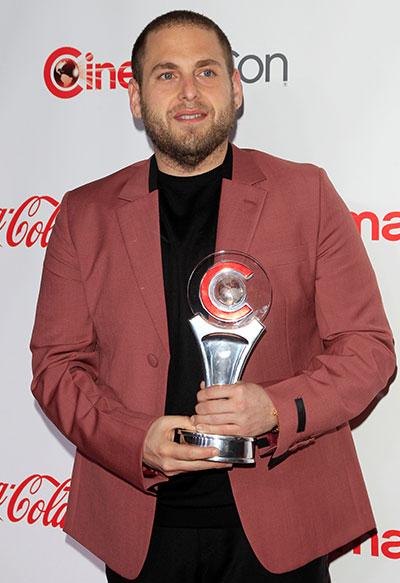 ---
(460 lbs to 185 lbs)
You probably know June Shannon, aka Mama June, from Toddlers and Tiaras or Here Comes Honey Boo Boo. The reality star was known for her fuller figure, but she has managed to lose a whopping 300 pounds.
How Did She Do It?
Shannon's weight loss is due to gastric sleeve surgery, which she showcased on her spin-off Mama June: From Not to Hot on WE tv. She's also got skin removal surgery. Today, she focuses on portion control and working out whenever she can to maintain her new figure.
Her Advice
In addition to making better food choices and working out, Shannon says that one of her secrets is that she sleeps in until 1pm — and skips breakfast.
Editorial credit: Jamie Lamor Thompson / Shutterstock.com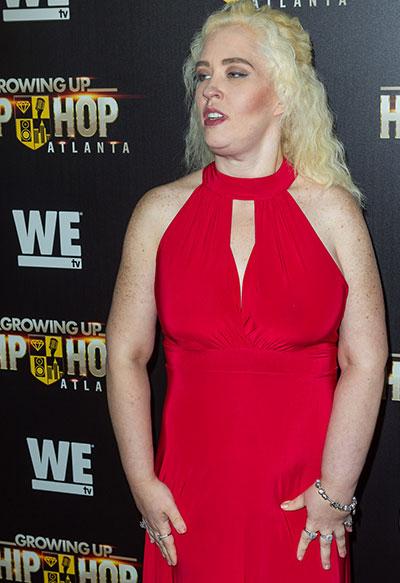 ---
(180 lbs to 112 lbs)
Kelly Osbourne's weight has fluctuated over the years, mostly because she was an "emotional eater" as she revealed on Loose Women. But since 2009, the reality show star, singer, and actress has dropped over 70 pounds but also managed to keep it off.
How Did She Do It?
Kelly Osbourne has credited her weight loss to a healthy vegan diet. She also says she started eating breakfast, drink water instead of soda, and always have a snack in the evening. She works, committing to at least 30 minutes a day of cardio.
Her Advice
"I don't like 'diet foods'; they make you miserable and don't fill you up. I had to find things I enjoyed eating. Otherwise, I would never have stuck to the plan."
Editorial credit: Kathy Hutchins / Shutterstock.com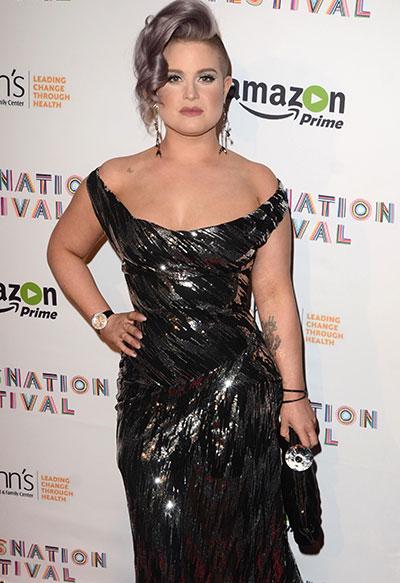 ---
(400 lbs to 300 lbs)
Ever since she became known as Kate on the hit NBC show This Is Us, Chrissy has been outspoken about body image and weight issues. While the show can resonate with anyone struggling with weight loss, Chrissy Metz's weight-loss experiences are also noteworthy since she managed to lose 100 lbs in 5 months.
How Did She Do It?
According to Matz, she suffered a panic attack on her 30th birthday that sent her to the hospital. That's when she got motivation to make physical and emotional changes. She was overzealous and lost 100 pounds by eating a 2,000-calorie diet and walking 20 minutes a day.
Her Advice
"Whether or not I lose weight or stay the same, it's purely a choice of mine for health. Not because I think that plus size, curvy, voluptuous, big bodies aren't attractive — because I think they're awesome and sexy."
Editorial credit: Kathy Hutchins / Shutterstock.com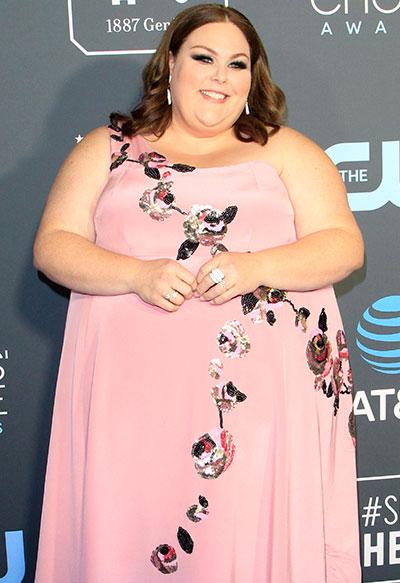 ---
(160 lbs to 120 lbs)
Amy Schumer definitely has a different approach to weight loss and body image than many other celebrities. The comedian and actress starred in I Feel Pretty, and is known to embrace her looks. However, Amy Schumer's weight dropped by 40 pounds at one point in her career.
How Did She Do It?
Amy lost 40 pounds for her role in Trainwreck simply by eating healthy. She has also worked with trainer Harley Pasternak, who claims her favorite moves in the gym are the skater lunge, dumbbell curl press, dumbbell stiff-leg deadlift, single-arm dumbbell row, spider plank, and Superman, among many others. She also does cardio.
Her Advice
Amy things you should make weight loss and exercising enjoyable. She's against dieting or working out to extremes to lose weight.
Editorial credit: DFree / Shutterstock.com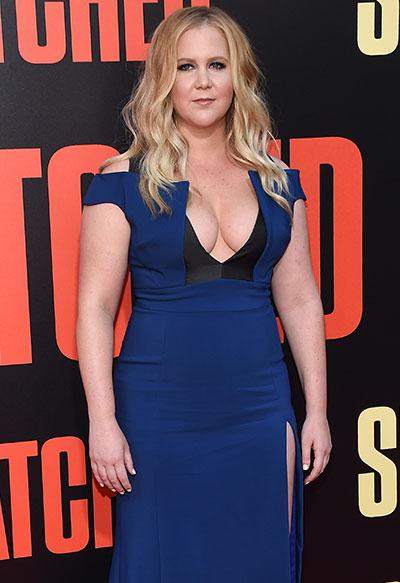 ---
(163 lbs to 128 lbs)
The Keeping Up With The Kardashians star went on a health kick back in 2015 and hasn't stopped since. She's managed to lose 40 pounds and is now an inspiration to others.
How Did She Do It?
Khloe now leads a disciplined lifestyle filled with a daily workout routine and a healthy high-protein, low-carb diet. She also attributes her weight loss to breastfeeding.
Her Advice
"You have to change your diet little by little. That's why diets fail. I try to do lifestyle changes. For breakfast, I love eggs and oatmeal!" – Khloe Kardashian for PEOPLE.
Editorial credit: Eugene Powers / Shutterstock.com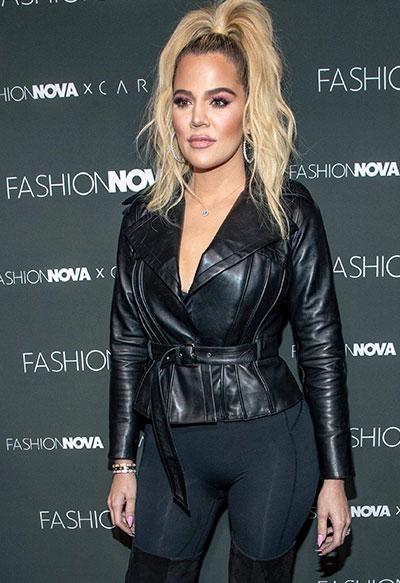 ---
(146 lbs to 126 lbs)
Britney is more than America's biggest pop icon, she's also a fitness influencer, sharing selfies and her at-home workout routines on her social media. Formerly a slave to junk food like Cheetos and Frappuccinos, Britney has also turned her dieting habits around. Rumor has it that the hard work has paid off and Britney apparently lost over 20 pounds.
How Did She Do It?
Britney enjoys variety in her exercise regime, combining hour-long cardio, dancing, swimming and 90 minutes of yoga. She has followed the Nutrisystem dieting programme at one point, where you have shakes for breakfast and lunch and then protein and vegetables for dinner. She's also a fan of raw food like sushi, fresh fruit, and tea.
Her Advice
"Put some music on and say, For the next 30 minutes, I am going to move my body, and I'm going to sweat and just get out there and have some fun,'…" – Britney for Glamour.
Editorial credit: DFree / Shutterstock.com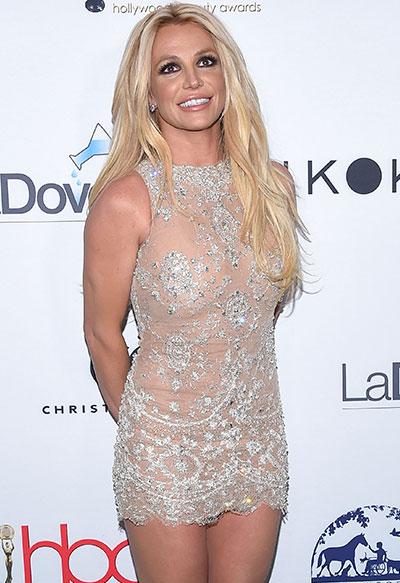 ---
(350 lbs to 220 lbs)
Randy grew up eating delicious yet fatty foods like sausage and grits and bread pudding. And while he seems to have accepted his weight gain throughout the years, things took at turn during his early days as a judge on American Idol when he was diagnosed wit type 2 diabetes in the early 2000s. He's since lost over 120 lbs and kept the weight off.
How Did He Do It?
Jackson lost weight by getting gastric bypass surgery in 2003. To maintain his weight, he says he pays attention to hunger cues and began creating healthier recipes of foods he loved. He also got a treadmill.
His Advice
"It's all about being aware of who you are, knowing your body, and accepting that," Randy Jackson for WebMD.
Editorial credit: DFree / Shutterstock.com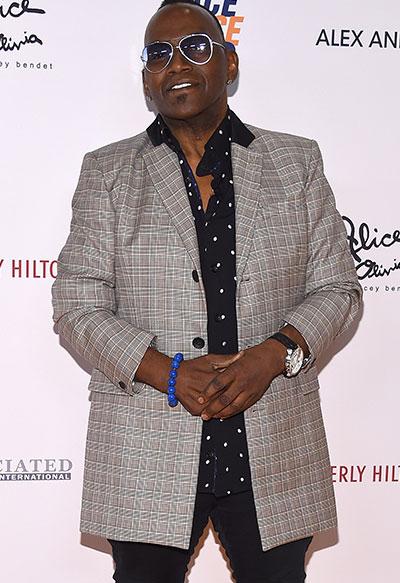 ---
(160 lbs to 110 lbs)
Pop icon Christina Aguilera admits she has trouble losing and maintaining a healthy weight. She's lost almost 50 pounds a couple of years back but her weight has fluctuated a lot in the meantime. Now, she's looking her happiest and healthiest and is glad to share her secrets.
How Did She Do It?
Christina uses a meal service called The Fresh Diet, which deliver low-carb meal options to her. The specific plan that she was on included only 1,600 calories a day. She has also cut back on alcohol, having one glass of wine in the evening.
Her Advice
The Voice judge also thinks it's important to de-stress when trying to lose weight.
Editorial credit: Tinseltown / Shutterstock.com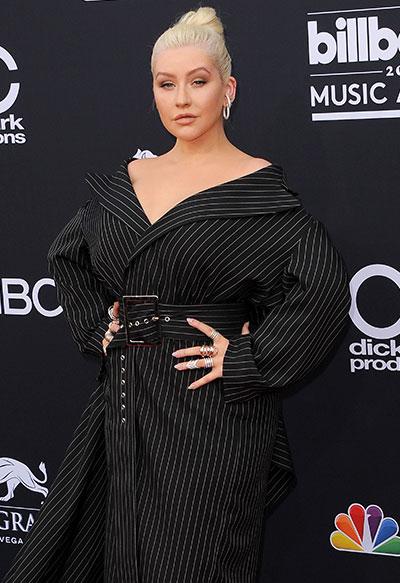 ---
(220 lbs to 145 lbs)
Kirstie Alley made headlines when she dropped an impressive 75 pounds in three years by 2006. Alley, who's an Emmy Award-winning actress, claims she spent her whole life eating freely without gaining weight, and only noticed problems went into early menopause in 1992.
How Did She Do It?
Kristie has been a spokeswoman for Jenny Craig. While her weight has fluctuated over the past years, she maintains a 50-pound weight loss on this program.
Her Advice
"I can have anything I want, I'm just counting the calories. I know how many calories 6 oz. of tenderloin is. I know that pasta is 200 calories in a cup."
Editorial credit: Joe Seer / Shutterstock.com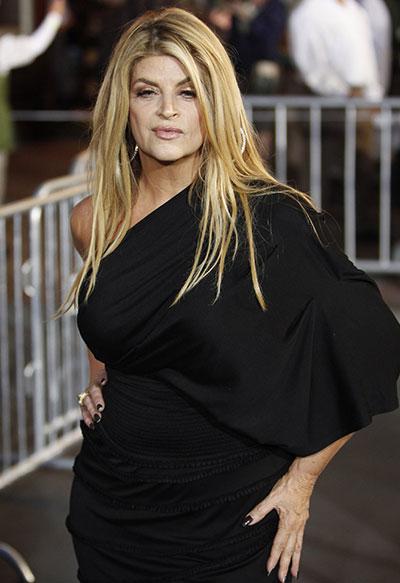 ---
Roseanne Barr has always been outspoken about her weight and has even joked about her figure in her namesake sitcom. She's managed to lose an impressive 200-pound weight loss and is now rocking a slim figure at 66 years.
How Did She Do It?
Roseanne had gastric bypass in 1998, and that helped her lose 80 pounds. But she's lost even more weight since 2014 with simple diet and lifestyle changes.
Her Advice
"I'm just doing the things you're supposed to do…you know, moving more, and eating less," Roseanne Barr for Us Magazine.
Editorial credit: Kathy Hutchins / Shutterstock.com