Haven't picked the right keto protein powder to buy yet that boosts your nutrition while maintaining ketosis? To help you decide, see our roundup below.
An important macronutrient, protein builds and repairs your muscle, helps with hormone production, and increases satiety. One of the ways to meet your moderate protein intake on the keto diet is by supplementing with powders. These keto-friendly protein powders offer convenience, especially when you have no time to cook a meal from scratch – or you'd rather drink your protein.
However, you're faced with a problem: A lot of protein powders out there have too many carbs and added sugar that ruin ketosis. That's where our suggestions come in! Because in this post, we're going to reveal 10 best protein powders from your favorite keto stores. Continue reading.
1. Kiss My Keto Collagen Protein Powder (Birthday Cake or Chocolate)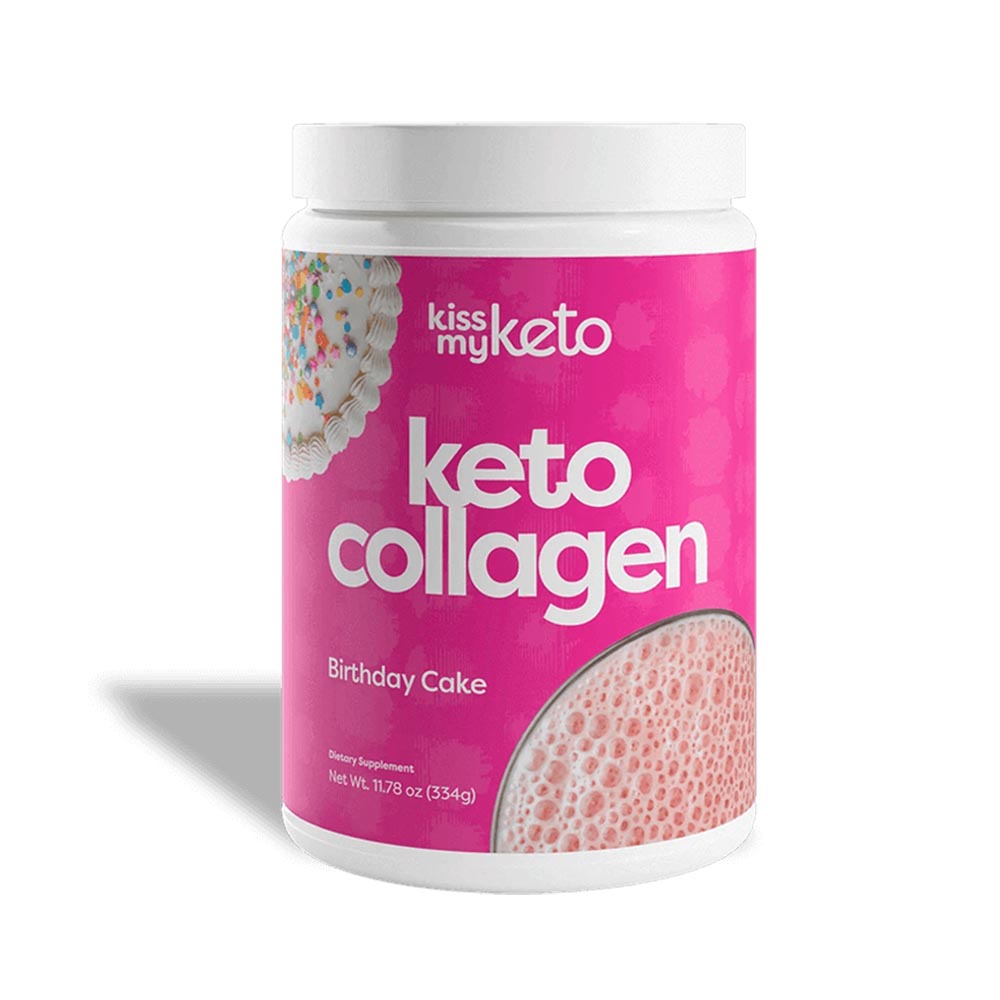 This collagen protein powder does not only help you power through your workouts, but it also supports healthy hair, skin, and nails. One serving has 10,000 mg of hydrolyzed collagen and 5,000 mg of medium-chain triglycerides (MCTs). Whether you choose our birthday cake or chocolate flavor, you'll love that our protein powders taste like dessert.
Macros per serving: Calories 70, Net carbs 0-1g, Fat 3.5-4g, Protein 9-10g
---
2. Now Foods Creamy Vanilla Keto Protein With MCT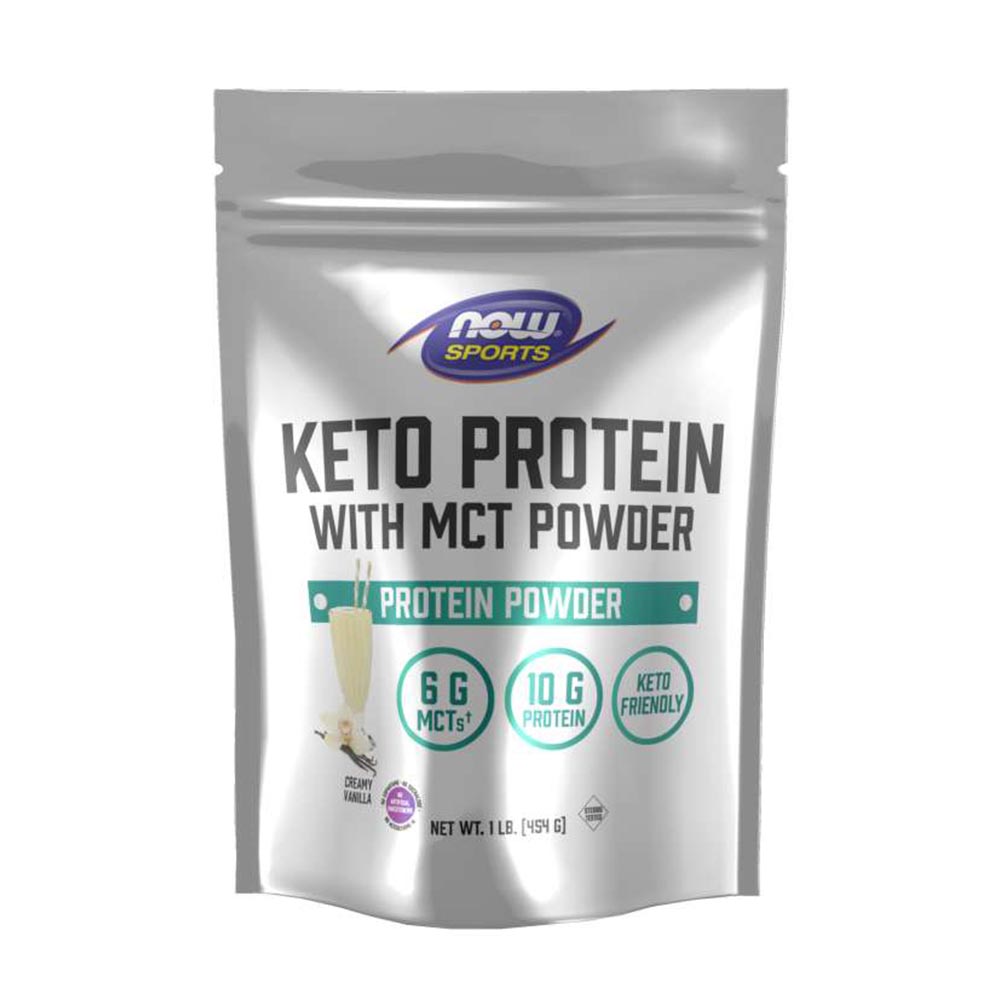 If you're looking for the best low carb protein powder for weight loss, Now Foods has it. With only 5 grams of total carbs per serving, this vanilla-flavored product also provides MCTs that increase ketone production in your body. It's sweetened with monk fruit and stevia and does not contain any sugar alcohols.
Macros per serving: Calories 190, Net carbs 5g, Fat 13g, Protein 10g
---
3. Ancient Nutrition Keto Collagen Protein Powder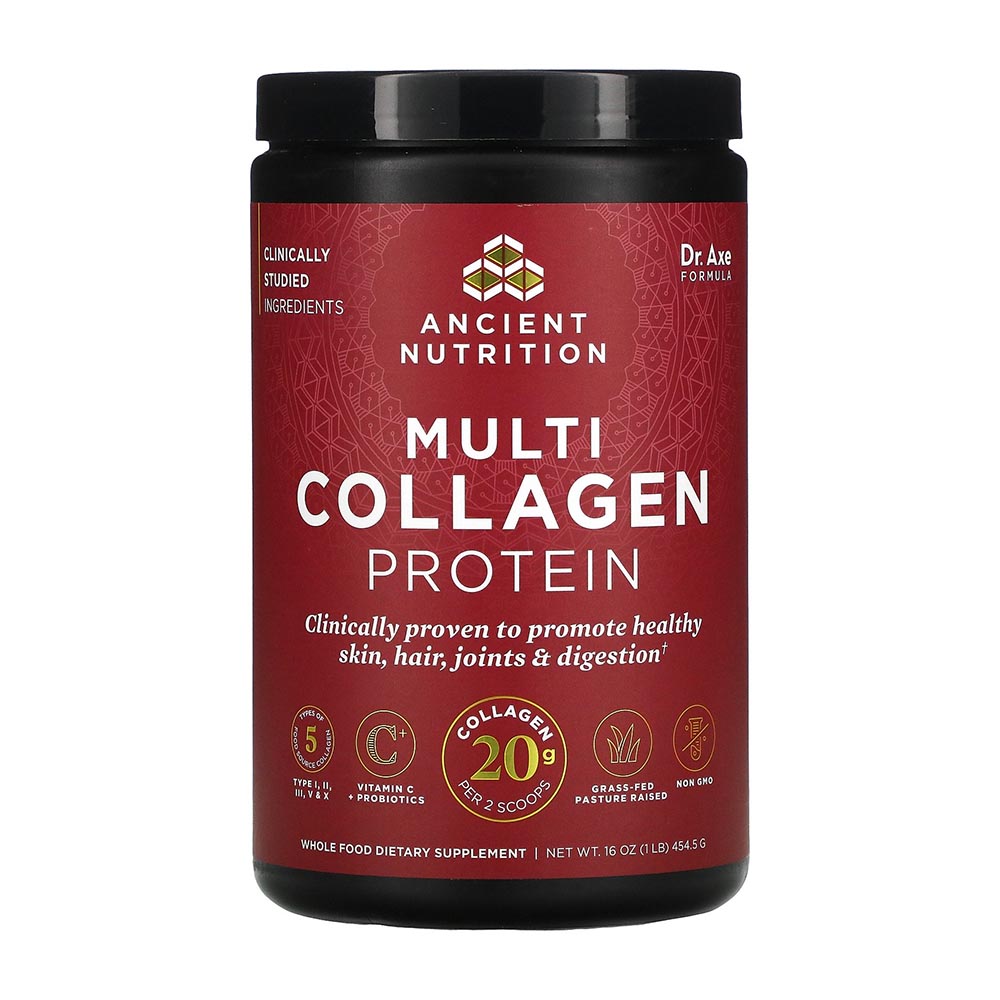 Created by its co-founder Dr. Axe, this keto-friendly protein powder has been sourced from grass-fed bovine collagen. According to Ancient Nutrition, you may notice results in as early as 3 days. Some of its benefits include the reduced appearance of crow's feet, improved hair thickness and growth, and reduced knee stiffness. You can mix this keto collagen protein with water or add a scoop to your morning cup or coffee.
Macros per serving: Calories 35, Protein 9g
---
4. Sunwarrior Clean Keto Chocolate Vegan Protein Powder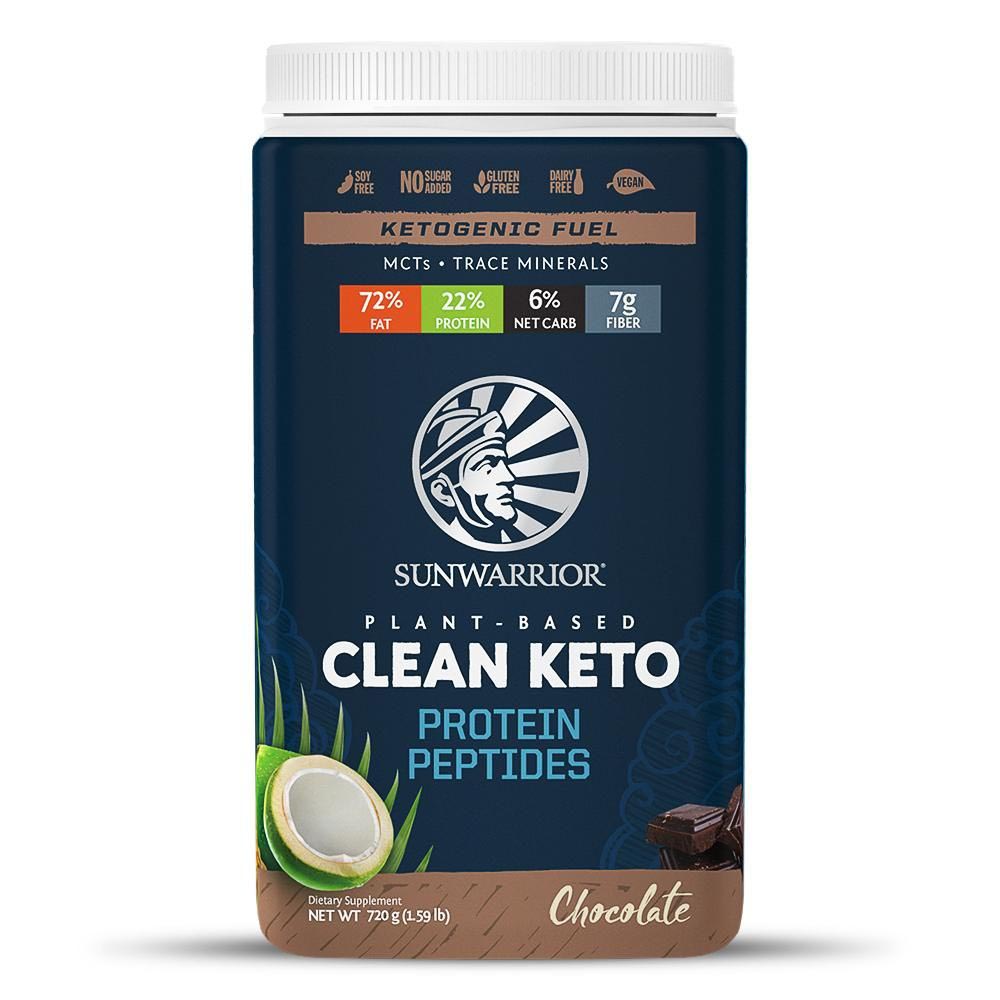 This is the best keto-friendly protein for those who prefer consuming organic plant-based protein powder. In addition to being a keto diet protein supplement, it also contains omega-3, omega-6, and omega-9 fatty acids. These are healthy fats that serve many functions such as fighting inflammation, supporting weight loss, and boosting brain health. One customer said, "I love it!! It tastes good, it also mixes well."
Macros per serving: Calories 280, Net carbs 7g, Fat 20g, Protein 14g
---
5. Ketologie Keto Shake Strawberry Flavor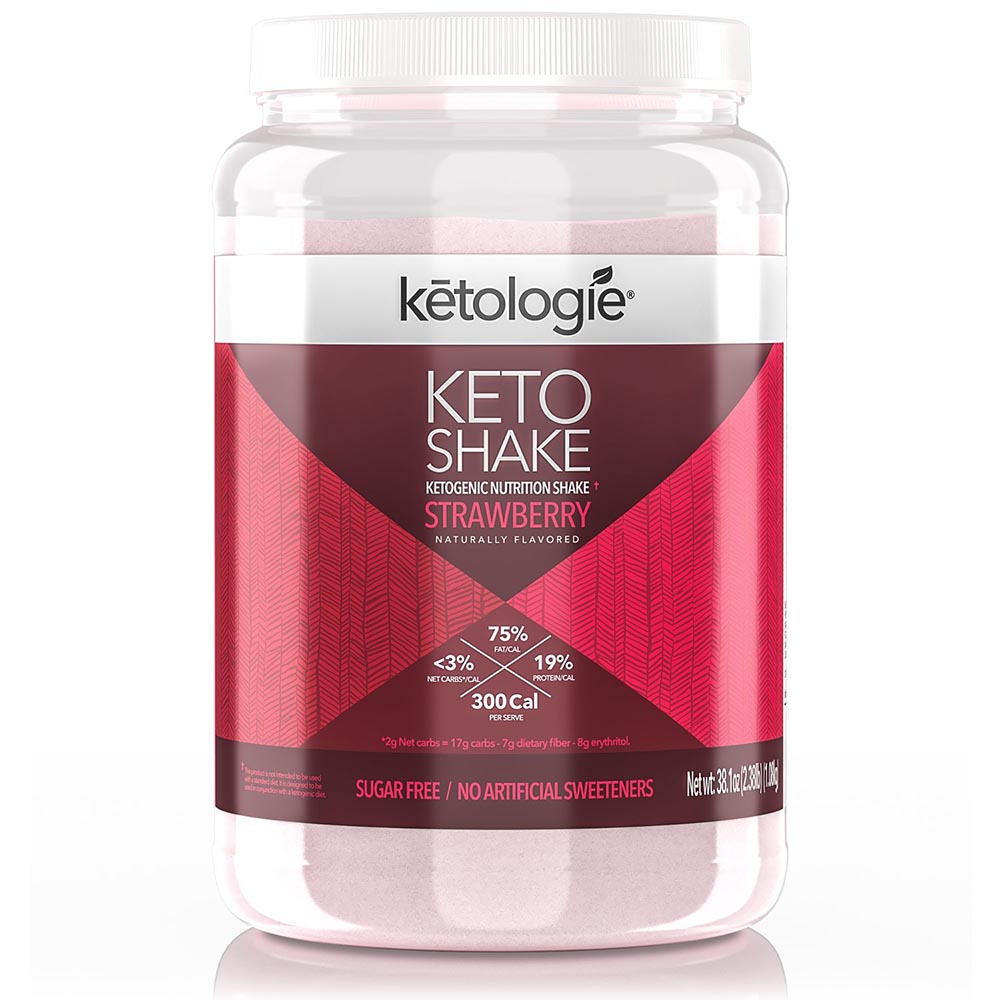 This is one of the tastiest low-carb shakes that are highly recommended in the ketogenic diet community. According to a happy customer, "Yum! It does not taste like a protein shake; it tastes like an actual shake." But not just that – this shake also dissolves in water or milk. Missing a strawberry beverage but scared that it might not be keto-friendly? Then try Ketologie's shake.
This protein powder comes with free shipping for orders above $100.
Macros per serving: Calories 300, Net carbs 2g, Fat 25g, Protein 14g
---
6. Isopure Zero Carb or Low Carb Banana Cream Keto Whey Protein Powder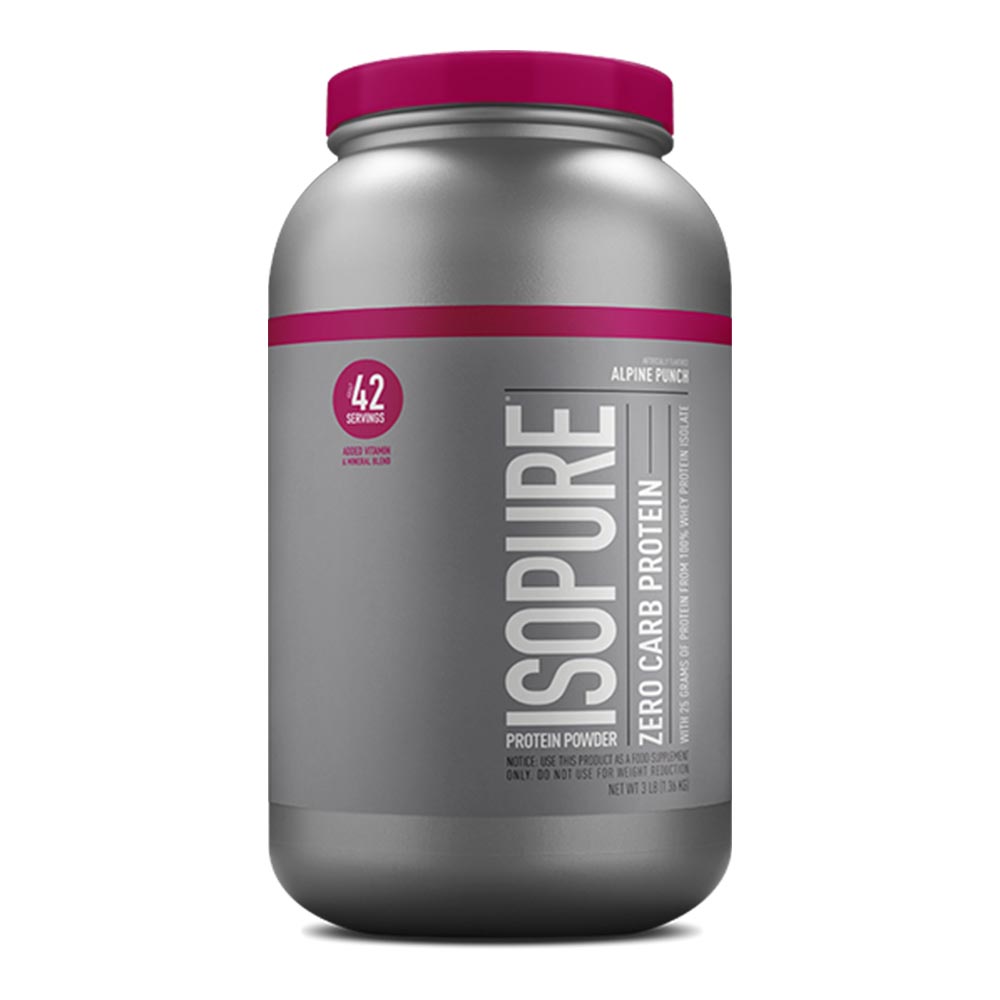 We appreciate Isopure making it clear that their protein shakes are either zero-carb or low-carb. It's made of 100% pure whey protein isolate with vitamins and minerals.
If you're a fan of creamy banana flavor, you'll love this product. There are 25 grams of protein in a serving which means that it'll help you stay fuller for longer. Isopure recommends consuming this whey protein powder first thing in the morning, after a workout, or in between meals. It also comes in other flavors like Cookies and Cream and Mango Peach.
Macros per serving: Calories 100, Net carbs 0g, Fat 0g, Protein 25g
---
7. ALOHA Vanilla Plant Based Protein Powder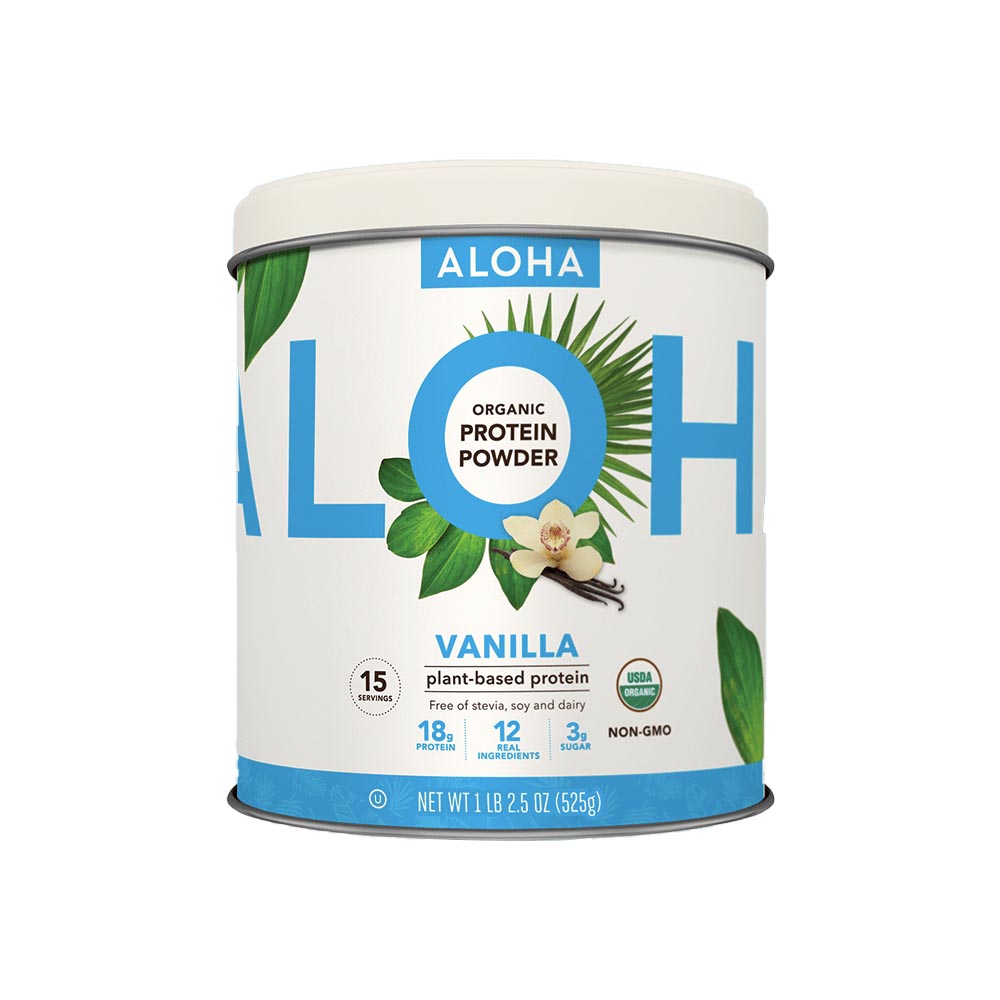 ALOHA's protein superfood powder is what you need if you're doing keto the plant-based way. Organic, soy-free, and gluten-free, this powder contains pea protein, hemp seed protein, MCTs, and monk fruit extract. One satisfied customer wrote, "Not only does the vanilla flavor taste and mixes well (I blend it with coconut powder/milk and/or cashew milk due to my dairy/gluten intolerance), but it also hits the spot as a meal supplement."
Macros per serving: Calories 120, Net carbs 6g, Fat 2.5g, Protein 18g
---
8. Nature Fuel Double Chocolate Keto Meal Replacement Shake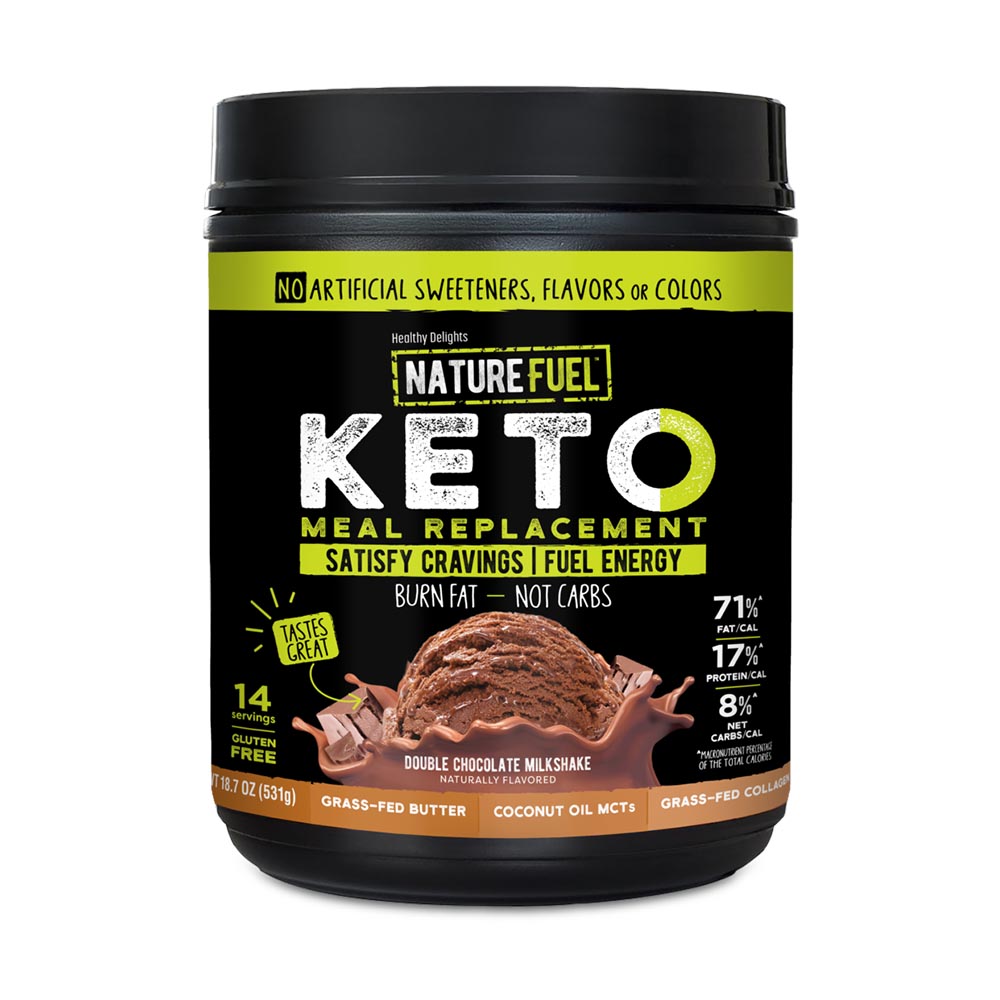 The best keto protein powder for weight loss doesn't have to be boring. As a chocolate lover, you'll be delighted with this delicious keto meal replacement product. Some of the micronutrients it contains include vitamin A, vitamin C, zinc, folate, and biotin. Nourish your body conveniently without getting kicked out of ketosis! You can have it instead of a full meal on busy days.
Macros per serving: Calories 190, Net carbs 4g, Fat 15g, Protein 8g
---
9. Vega Sport® Premium Peanut Butter Plant-Based Protein Powder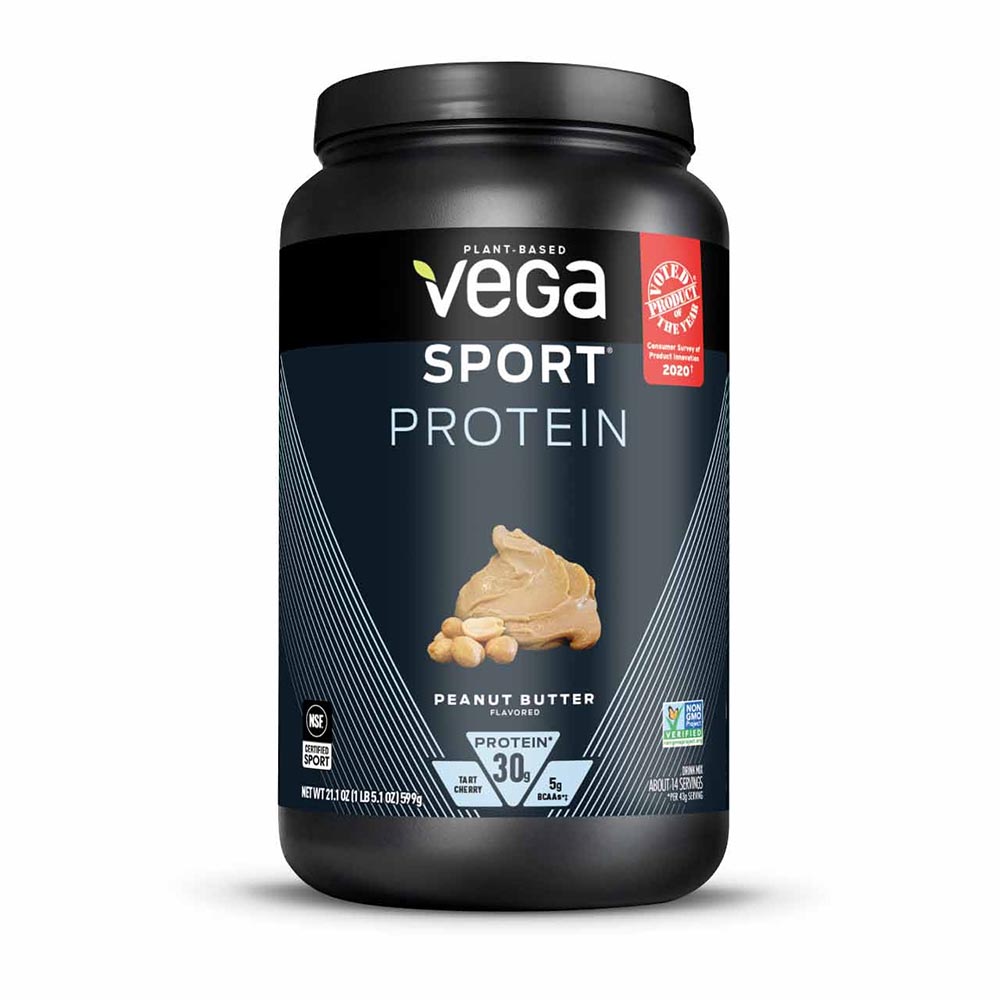 Packed with 30 grams of protein per serving, choose this plant-based keto-friendly protein powder to help your body recover from a tough workout. Since Vega Sport premium peanut butter is low in fat, you have the option to add coconut or MCT oil powder to your smoothie to meet your fat requirements on a keto diet. Be sure to check out Vega's recipe center to find more ways to enjoy this protein powder.
Macros per serving: Calories 170, Net carbs 3g, Protein 30g, Fat 3g
---
10. Vital Proteins Original Collagen Protein Powder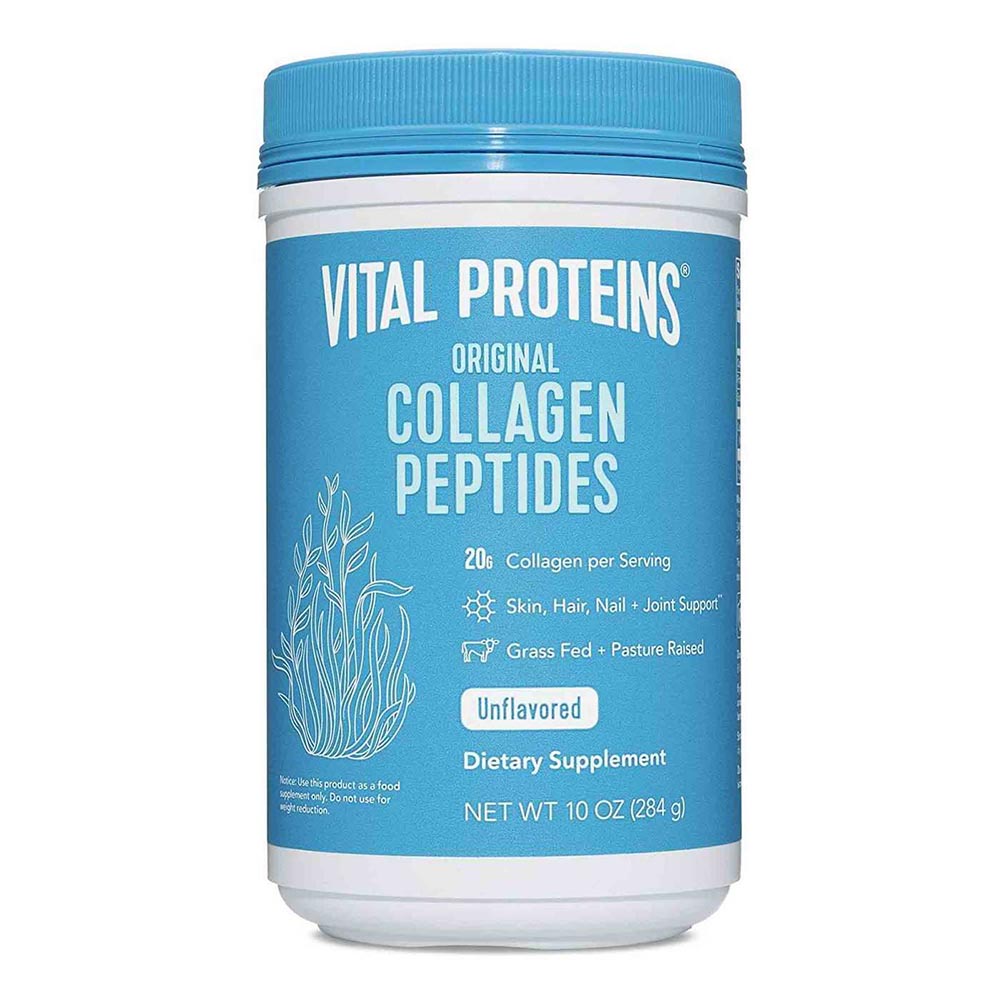 This low-carb keto-friendly protein product is unique in that it contains hyaluronic acid and vitamin C to help boost your body's collagen production. With 20 grams of collagen per serving, you can consume it after a workout or during the morning (mixed into your beverage). All you need in a day is a scoop of this keto-friendly powder to start meeting your fitness and wellness goals.
Macros per serving: Calories 70, Protein 18g
What's Your Favorite Keto Protein Powder Product?
As you may have noticed, some of the best protein powders mentioned include extra ingredients with body-boosting benefits. For example, a protein powder contains MCTs, plant proteins, and vitamin C. Your choice will depend on your specific goals and nutrition preferences on keto.
Whatever low-carb keto-friendly protein you pick, just make sure that it has zero to very few carbs, tastes good, and has enough calories to fuel you for hours. Reading customer reviews before making a purchase helps a lot!
If you'd like to give Kiss My Keto a try, head over here to choose your flavored protein powder. Our grass-fed bovine collagen protein powder comes with free shipping for orders above $60.