JUMP TO RECIPE
Easy and festive side dishes like these are always welcomed during busy holidays. Many Brussels sprout recipes involve oven roasting. This one involves searing them in a skillet and seasoning with pistachios and crumbly bacon bits. The result is tender, juicy sprouts with loads of flavor from bacon and pistachios.
Brussels Sprout with Bacon and Pistachios
Preparation Time: 5 minutes
Cook Time: 10 minutes
Serves: 6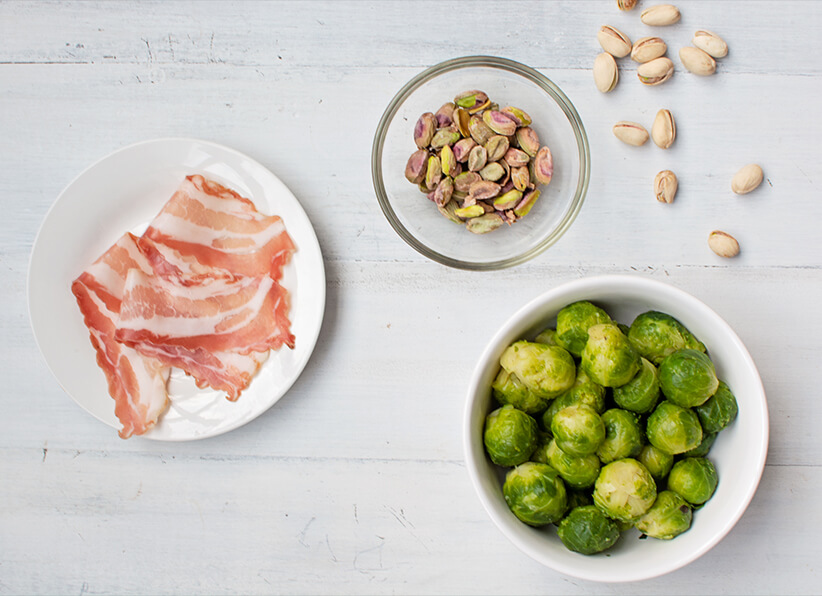 1lb. Brussels sprouts
3 tbsp olive oil
Salt and pepper, to taste
⅓ cup shelled pistachios
3 slices bacon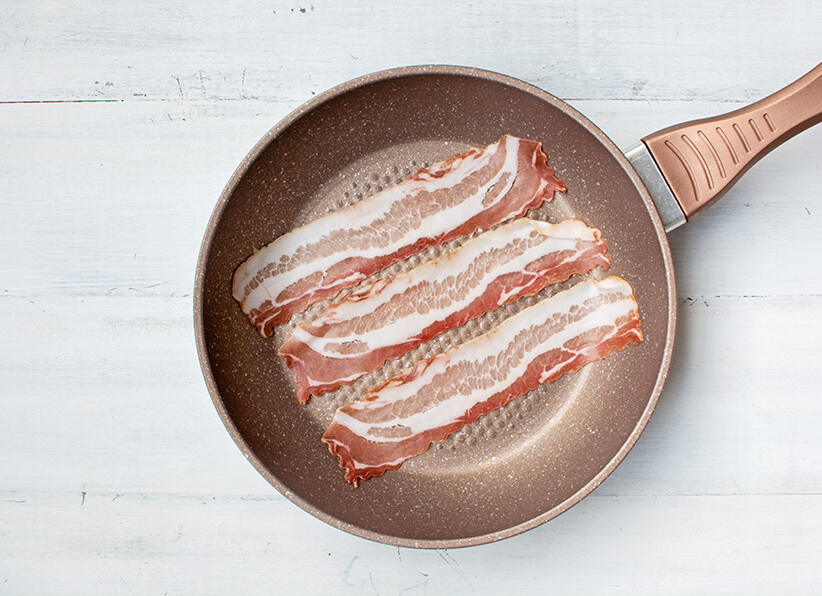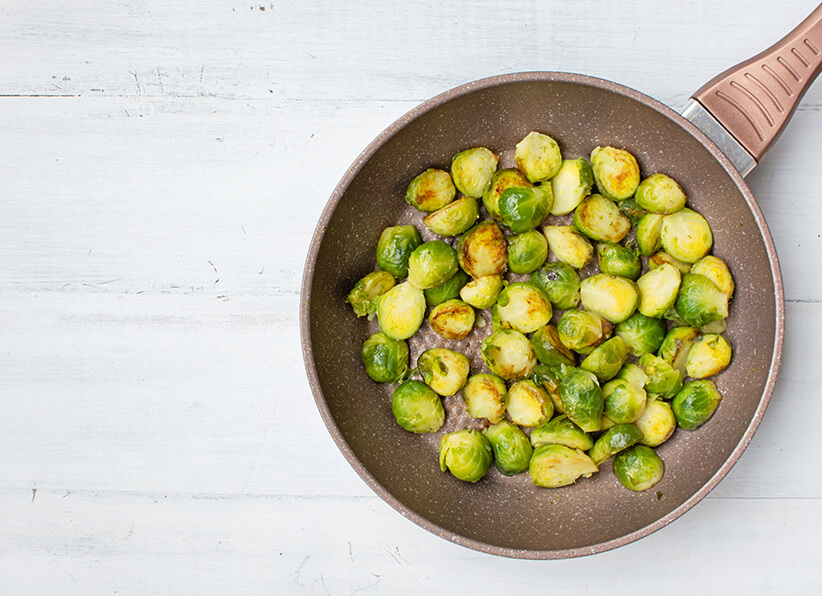 Heat olive oil in a skillet.
Add bacon and cook until crispy.
Place the crispy bacon on paper towels and cool. Crumble afterwards.
Cut Brussels sprouts in half, place in the same skillet you cooked the bacon in, and sauté for 5 minutes. Flip them and sauté for another 3-4 minutes or until seared.
Stir in the pistachios and crumbly bacon. Season to taste and toss to combine.
Serve warm.
Tips & Tricks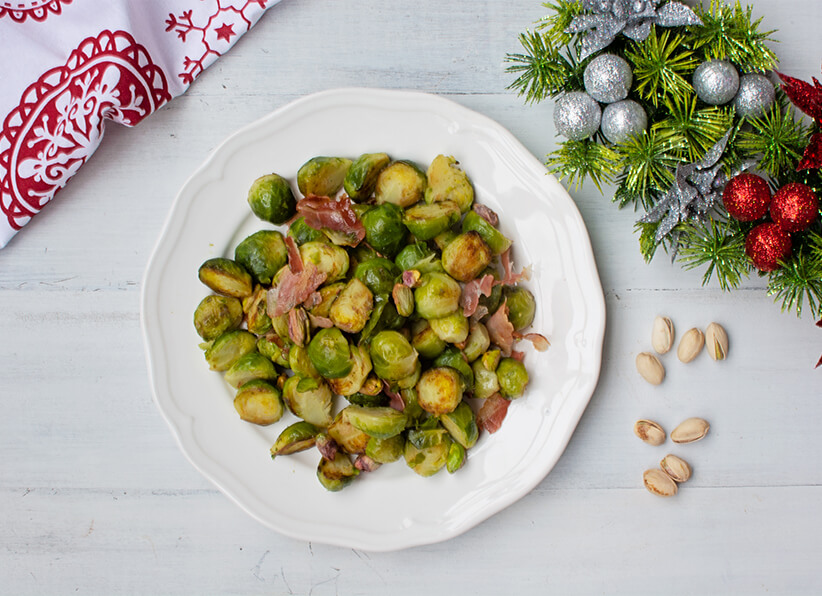 For delicious sprouts, make sure to cook them in hot oil. This helps them sear quickly, leaving a caramelized exterior and juicy and tender middle.
Don't remove bacon grease from the pan – it helps the Brussels sprouts sear and get extra bacon flavor.
Feel free to crumble the pistachios if you prefer Brussel sprouts with more crunch.