JUMP TO RECIPE
Not sure if it's eggs or granola for breakfast? Why not both? This recipe combines these two popular breakfast staples into one seriously nutritious and filling meal. Crispy bacon and granola over classic sunny-side up egg is a delicious way to start the day.
Bacon & Eggs with Granola
Preparation Time: 5 minutes
Cook Time: 5 minutes
Serves: 1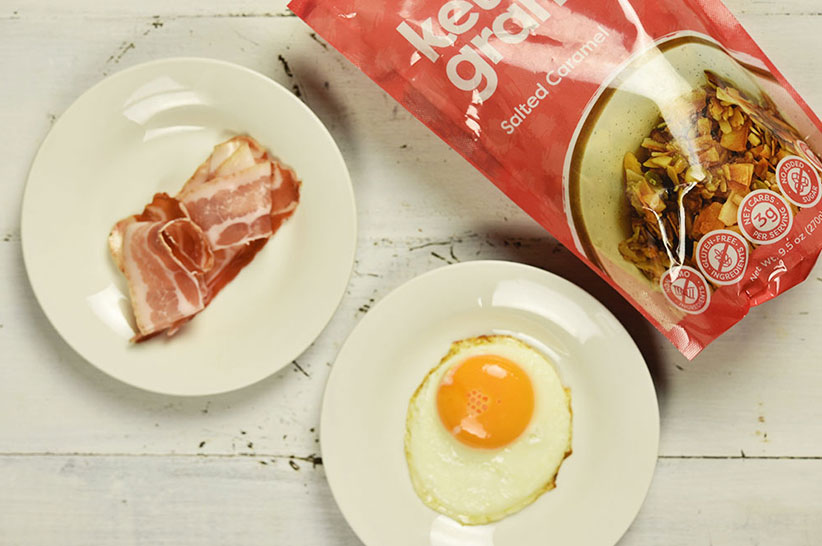 1 sunny-side up egg
2 slices bacon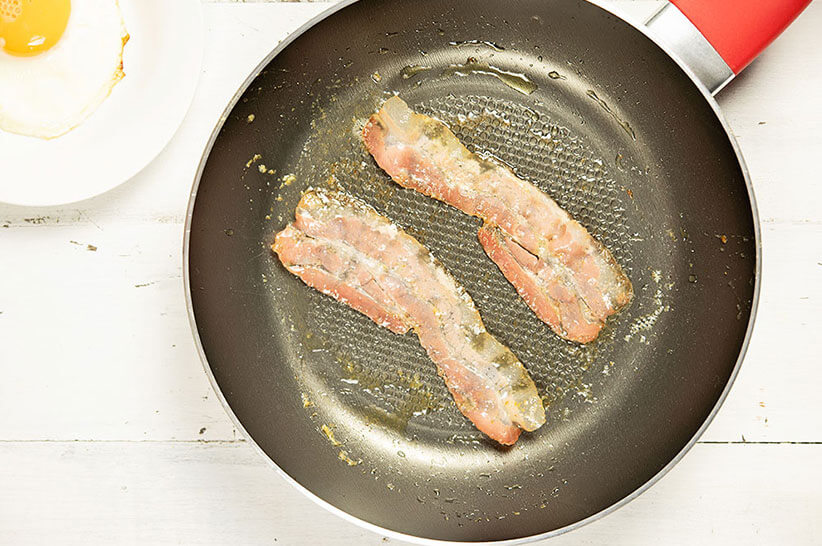 In a skillet over medium-high heat cook the bacon until crisp.
Remove bacon from the skillet, transfer to a plate, and crumble. Leave any remaining grease in the skillet.
Add granola into the skillet and toss to coat with the bacon grease.
Serve sprinkled over the prepared sunny-side egg.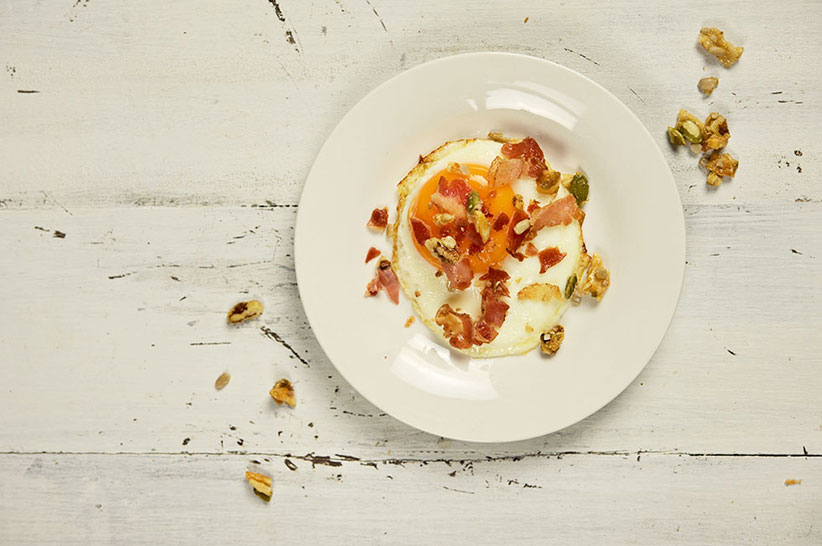 Tips & Tricks
To make the perfect sunny-side egg, preheat a lightly greased skillet over medium to low heat. Crack the egg into the skillet and cover with a lid. Cook for up to 3 minutes or until the whites are set and the yolks runny.
Season with salt and pepper if you like. This is great served with your choice of keto bread and a glass of plain yogurt.