JUMP TO RECIPE
Toast roll-ups are usually stuffed with cream cheese and berries and sprinkled with sugar and cinnamon. Well, these are a bit different. They are savory, made with cheese and ham slices and a mayo and Italian herbs filling. Keto bread roll-ups are great for breakfast, lunch, and potluck. And made with oat fiber and wheat gluten bread slices, they're perfectly spongy and easy to prepare.
Keto Bread Roll Ups
Preparation Time: 15 minutes
Serves: 4

For roll-ups:
4 slices Keto Bread – Golden Wheat
2 tbsp cream cheese
1 tbsp mayonnaise
½ tsp dried Italian herbs
1 generous pinch garlic powder, optional
4 slices aged cheese, any kind
4 slices turkey ham or pork ham
To serve with:
Chopped bell peppers
Thinly sliced cucumbers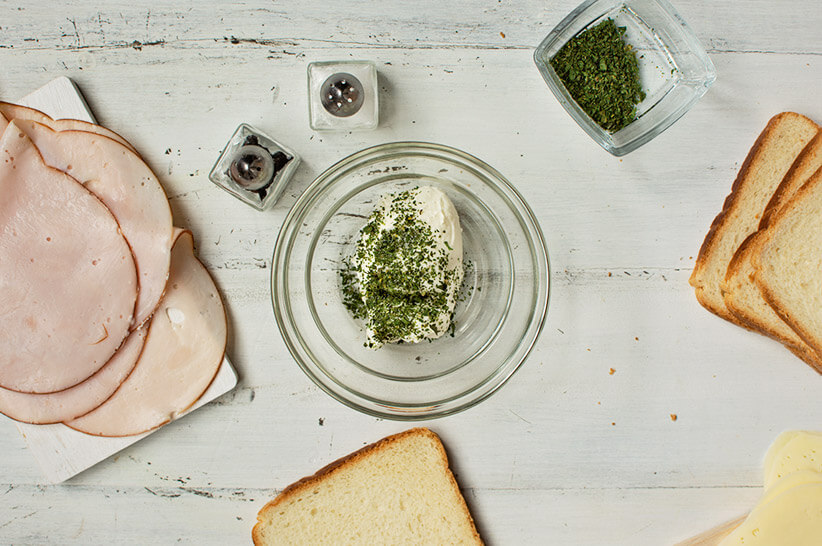 Cut crusts off the bread slices.
Flatten the slices with a rolling pin.
In a medium bowl, combine the cream cheese, mayonnaise, Italian herbs, and garlic powder if using.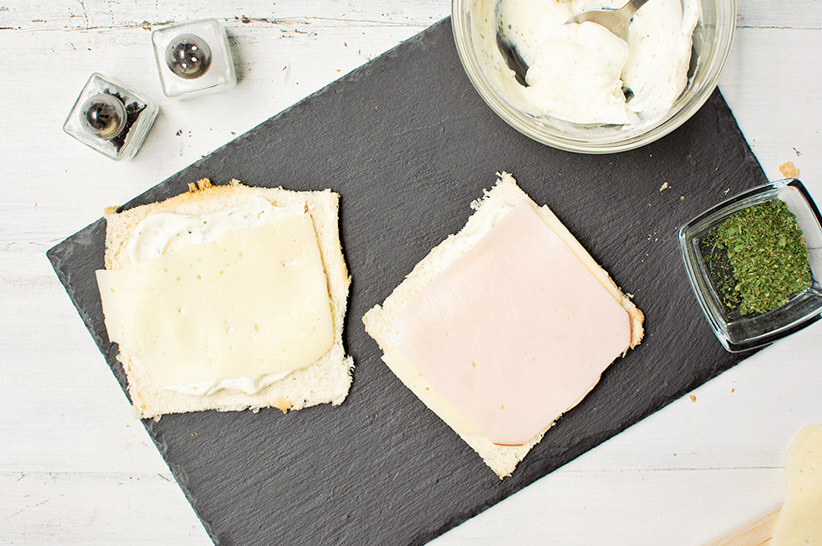 Spread this mixture over the flattened slices and top each one with a slice of cheese and several slices of turkey.
Roll the prepared bread slices and cut in half.
Garnish with chopped bell pepper or wrap in cucumber slices.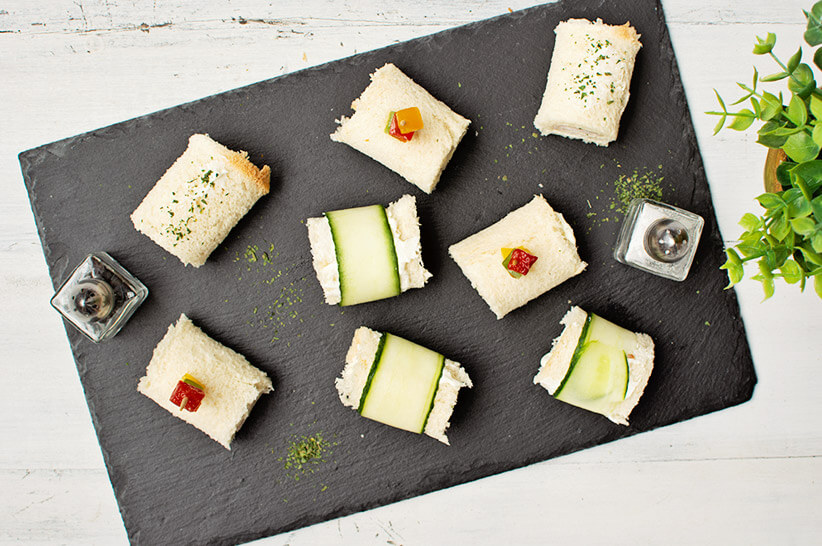 Tips & Tricks
If you have trouble keeping these roll-ups rolled up, secure them with a toothpick.
These are best made with high-fat, aged cheese like Edam, Swiss, and Cheddar. However, you can use other cheeses of your liking as long as its thinly sliced.
These can be made a day ahead. Waiting longer before serving will leave you with soggy or dry bread depending on how you store it. And speaking of storage, store this in the fridge for up to a day or two.