JUMP TO RECIPE
Strawberries and chocolate flavors pair perfectly in this thick and creamy smoothie. Almond milk combined with almond butter adds the creaminess, while chia seeds help thicken this smoothie. With a small scoop of protein powder, you'll also find this smoothie satiating and can even use it as a post-workout meal.
Strawberries & Almond Chocolate Smoothie
Preparation Time: 5 minutes
Serves: 1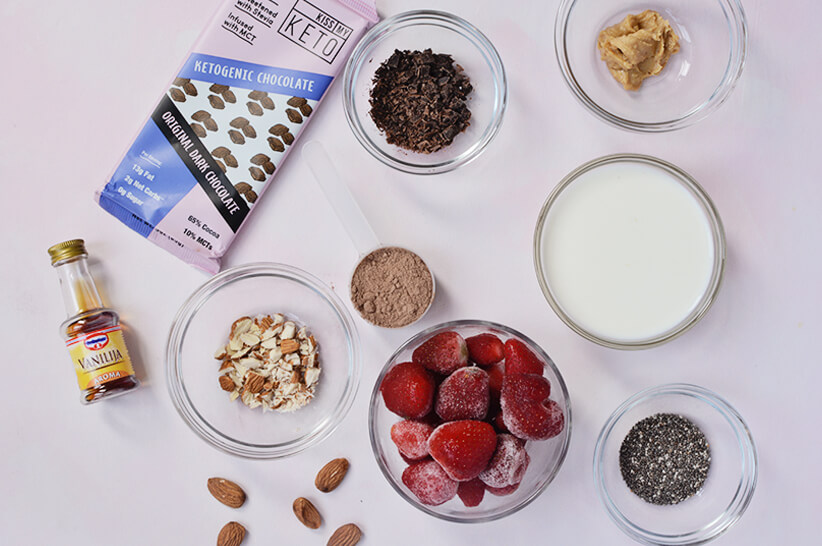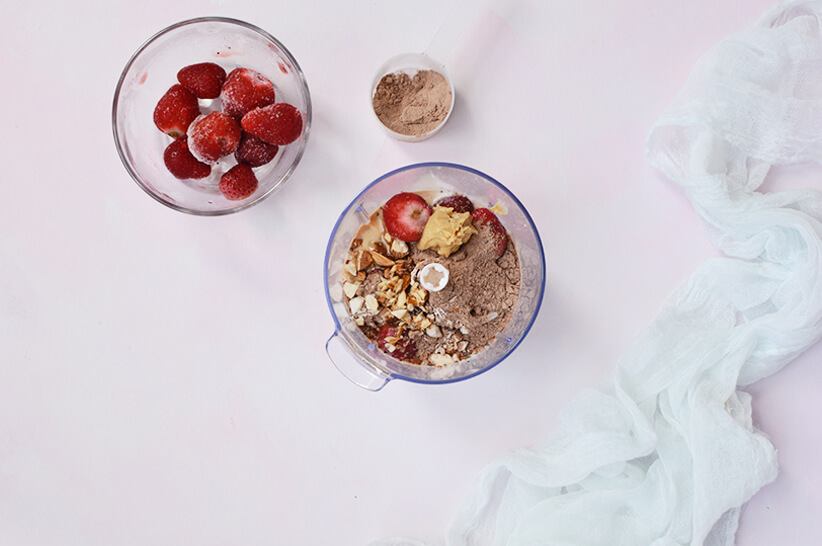 In a food blender, combine the strawberries, almond milk, almond butter, collagen, chia seeds, vanilla, and almonds.
Blend on high speed until smooth.
Pour into a serving glass.
Top with the chopped chocolate and serve.
Tips & Tricks
If you love chocolate flavors, feel free to add a teaspoon of cacao powder to your smoothie. Cacao powder has a stronger chocolatey and slightly bitter flavor than cocoa powder. But if you have cocoa powder on hand, use that instead.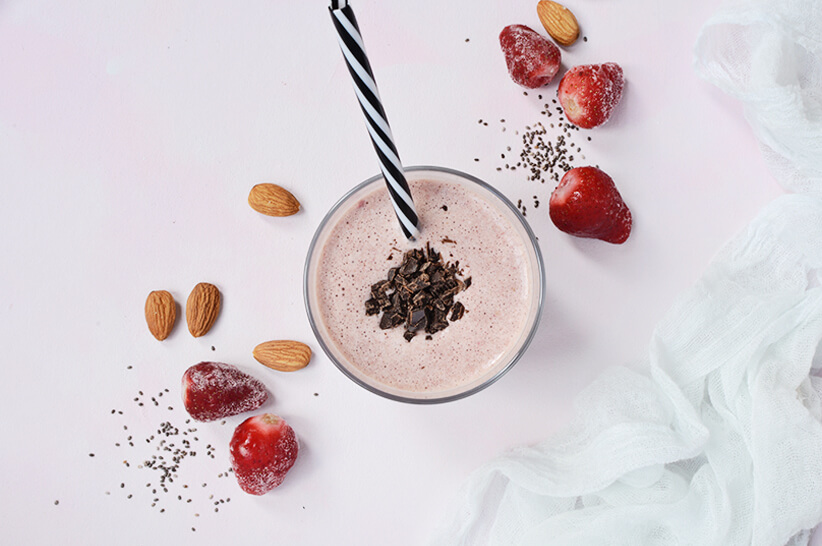 Nutrition
There are around 180 calories in a serving of this delicious smoothie, most coming from fat. A serving of this smoothie provides over 10g of protein, which is enough to make for a full meal and 7g of net carbs. Besides that, this smoothie is rich in fiber, omega-3 fatty acids, magnesium, and vitamin E.