Online food shopping makes keto way easier and can save you time. To simplify your keto life, check out these 10 keto foods to buy online.
Many keto followers will find themselves pressed for time at some point in their keto journey. All that researching, meal planning, grocery shopping, and cooking involved in following keto is bound to leave your schedule full to the brim. Luckily, online shopping can help you save time. Plus, you could even end up saving money!
With online food shopping now booming, you'll find quite a few great keto foods to buy online. From bulk staples and specialty items to online delivery services, staying keto has never been easier thanks to the internet.

If you're wondering which keto foods to buy online, consider starting with these 10 items.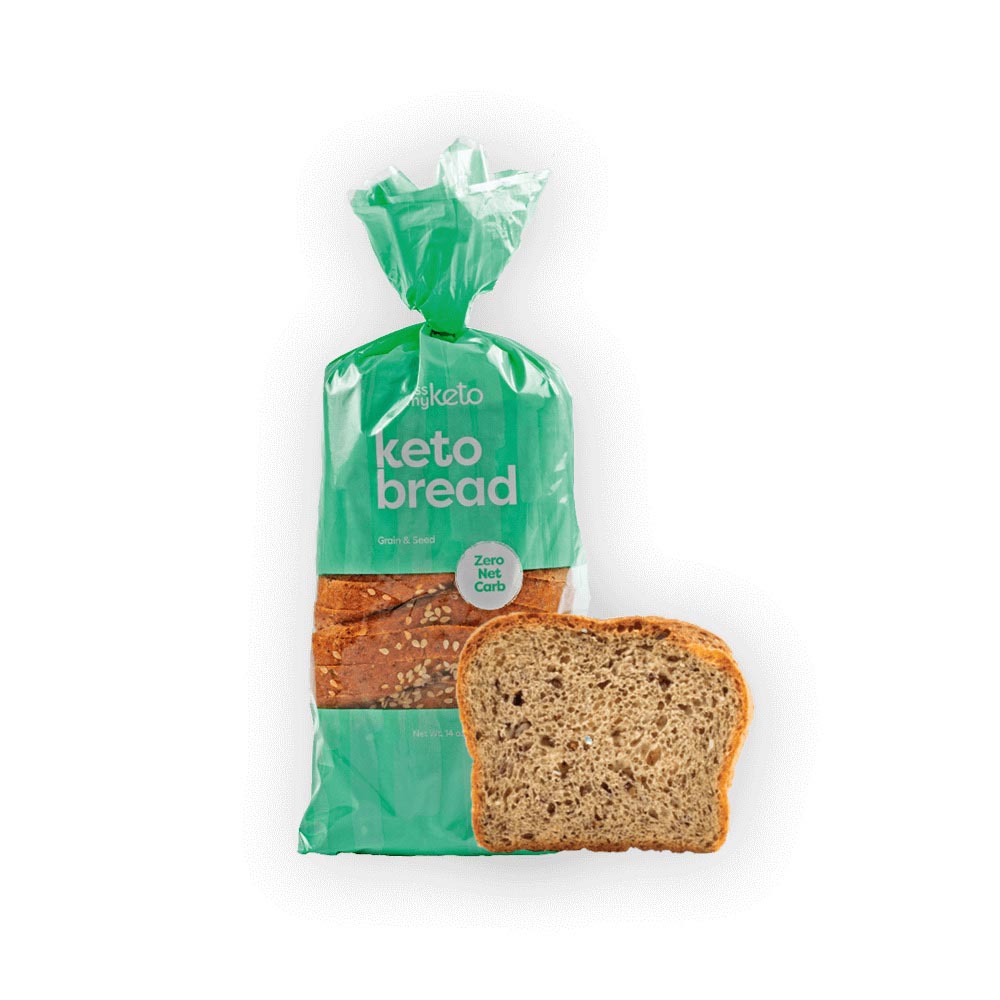 Bread is one of the first things people give up on keto. To make up for this lack, some will make wheat bread alternatives at home, which is not only time-consuming but doesn't yield anything close to the original. Well, things have now come full circle with Keto Bread.
This loaf is soft, fluffy, and tastes just like wheat bread! It's made with a combination of wheat gluten and oat fiber, resulting in a low-glycemic and high-protein loaf. It also comes in four tasty flavors. Now you can make toast, sandwiches, and grilled cheese anytime. Keto Bread holds well for a whole week and can be frozen for up to 6 months. 
Nutrition (per slice): 70 calories | 3.5g fat | 2g net carbs | 5g protein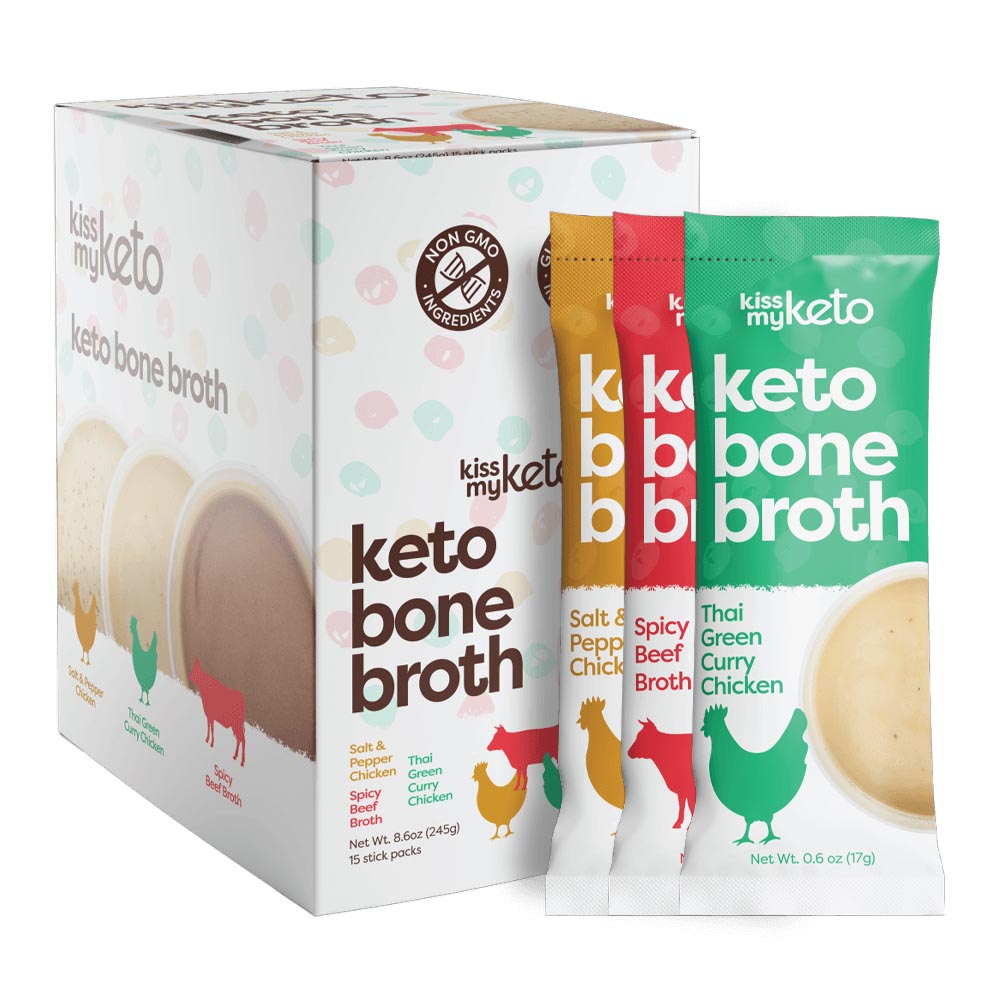 Making bone broth from scratch can take away hours of your time. So, to get the benefits of bone broth without spending hours in the kitchen, simply buy Keto Bone broth online! It's a few clicks away and dissolves in seconds. 
Keto Bone Broth contains dried broth, natural flavors, and MCTs, among other ingredients. It's loaded with protein at 10g per serving, most of it being collagen. This instant broth is sold in four flavors for versatility: Beef Chili, Thai Green Curry Chicken, Salt & Pepper Chicken, and Lemon Turkey Thyme. 
Nutrition (per 1 packet): 70 calories | 2.5g fat | 2g net carbs | 10g protein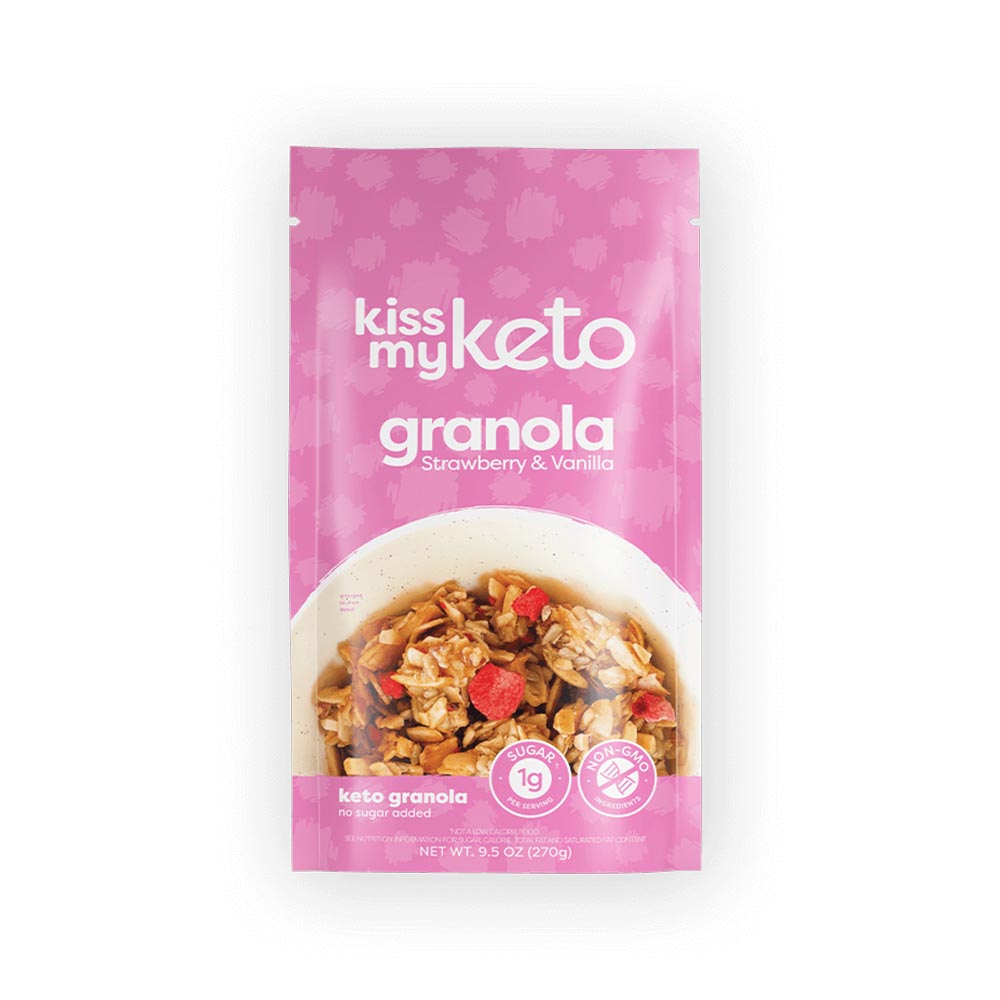 Eggs every day for breakfast gets pretty boring pretty quickly. It's also too time-consuming for the workweek. Stocking up on quick breakfast options that you can easily buy online will be a huge time saver.

Enter this Keto Granola! It's low-carb granola that replaces grains with dried coconut, nuts, and seeds. It's also loaded with flavor thanks to add-ins, such as dried berries, natural vanilla flavor, and monk fruit extract. Simply pour your favorite nut milk over it for a quick breakfast or sprinkle some over Greek yogurt for lunch. 
Nutrition (per ⅓ cup): 150 calories | 13g fat | 3g net carbs | 3g protein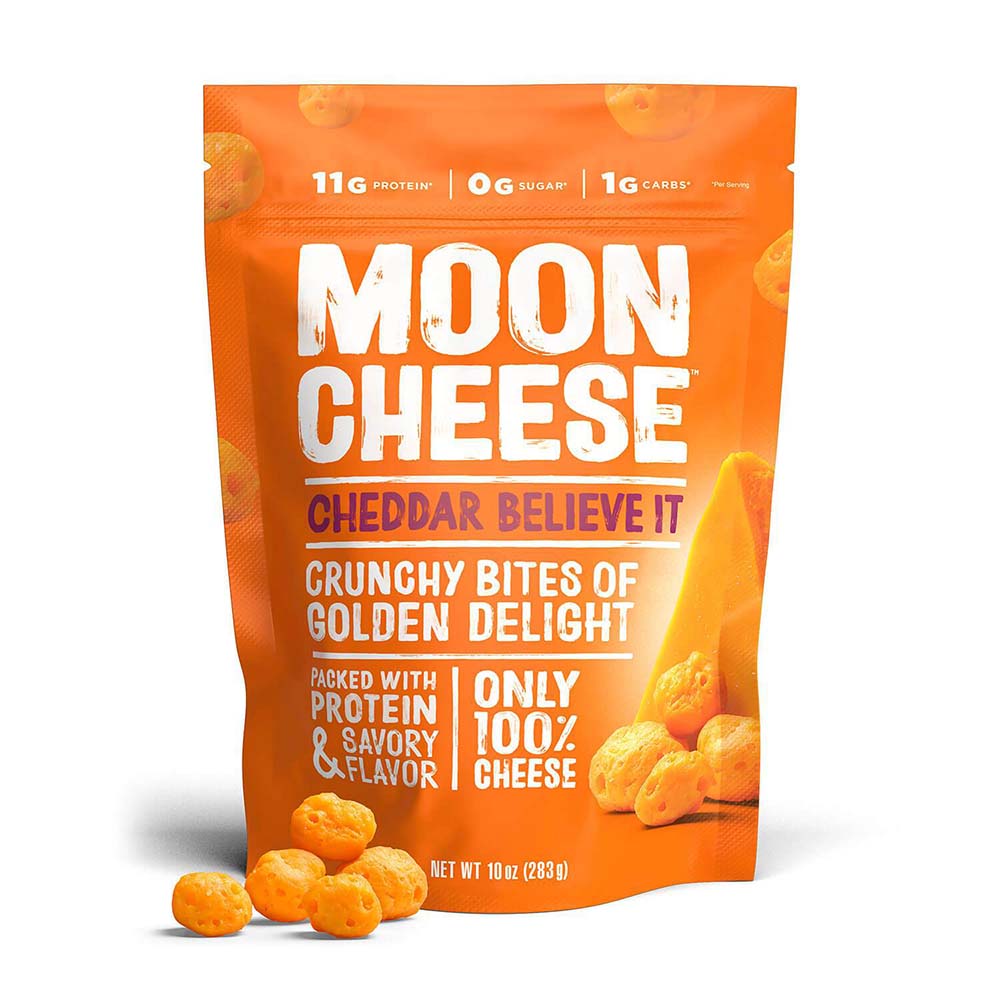 Snacks can definitely help you stay on track with keto goals. You can make snacks from scratch to enjoy throughout the week (hello fat bombs!). You can also find great options at the store, or even better, order a couple of them online for convenience. 
One popular snack you can easily order on Amazon or official stores is Moon Cheese. It's made with 100% cheese using technology called Radiant Energy Vacuum (REV). What this essentially does is dehydrate cheese in a way that preserves its original taste and flavor but makes it really crunchy. So, if you love cheese, you'll love this protein-filled crunchy snack. 
Nutrition (per 14 pieces): 170 calories | 14g fat | 0g net carbs | 11g protein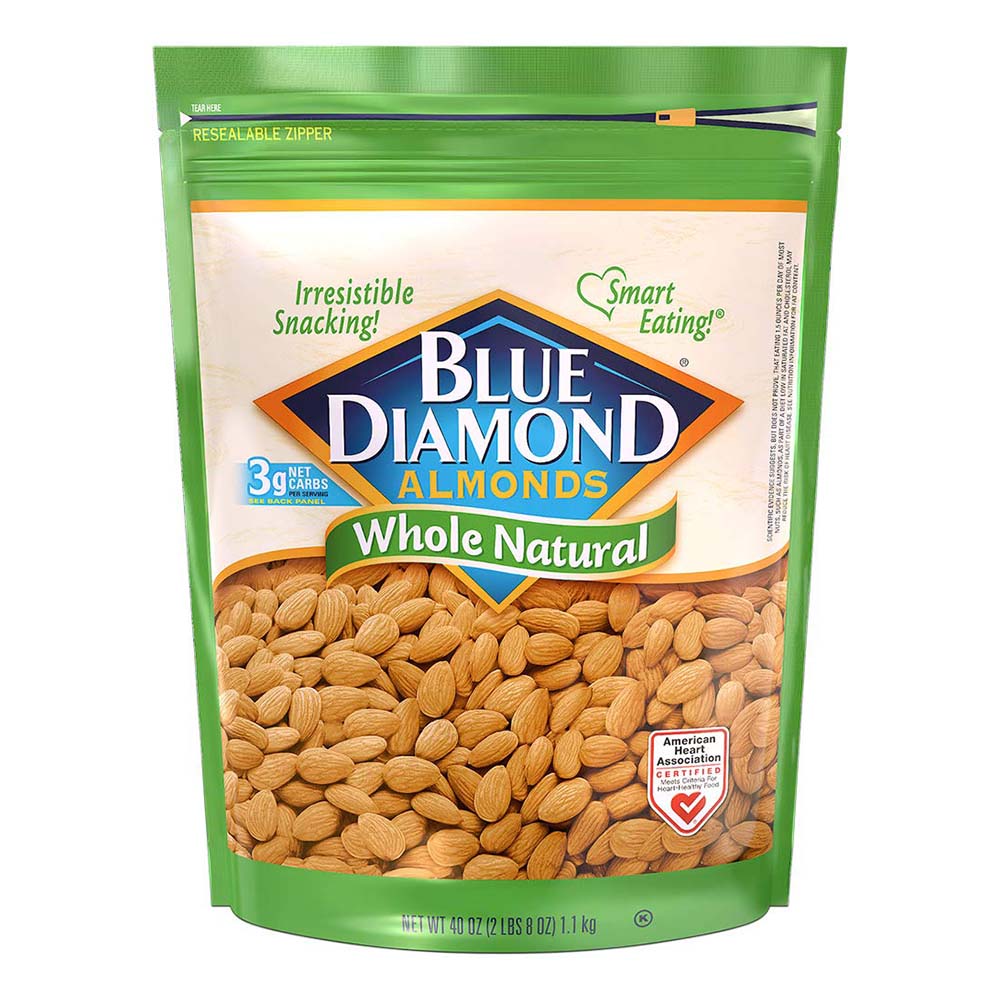 Buying almonds in bulk makes perfect sense on the keto diet. Not only are almonds a convenient and healthy snack, but you can also use them to make homemade almond flour, milk, and butter — which ultimately saves you money. And you can find great deals online, like this 40oz bag from Blue Diamond.
When buying nuts in bulk, make sure to store them in a cool, dry place to keep them fresh for a long time. 
(Nutrition per 28g): 150 calories | 14g fat | 3g net carbs | 6g protein
6. Fresh N' Lean Keto Meal Plan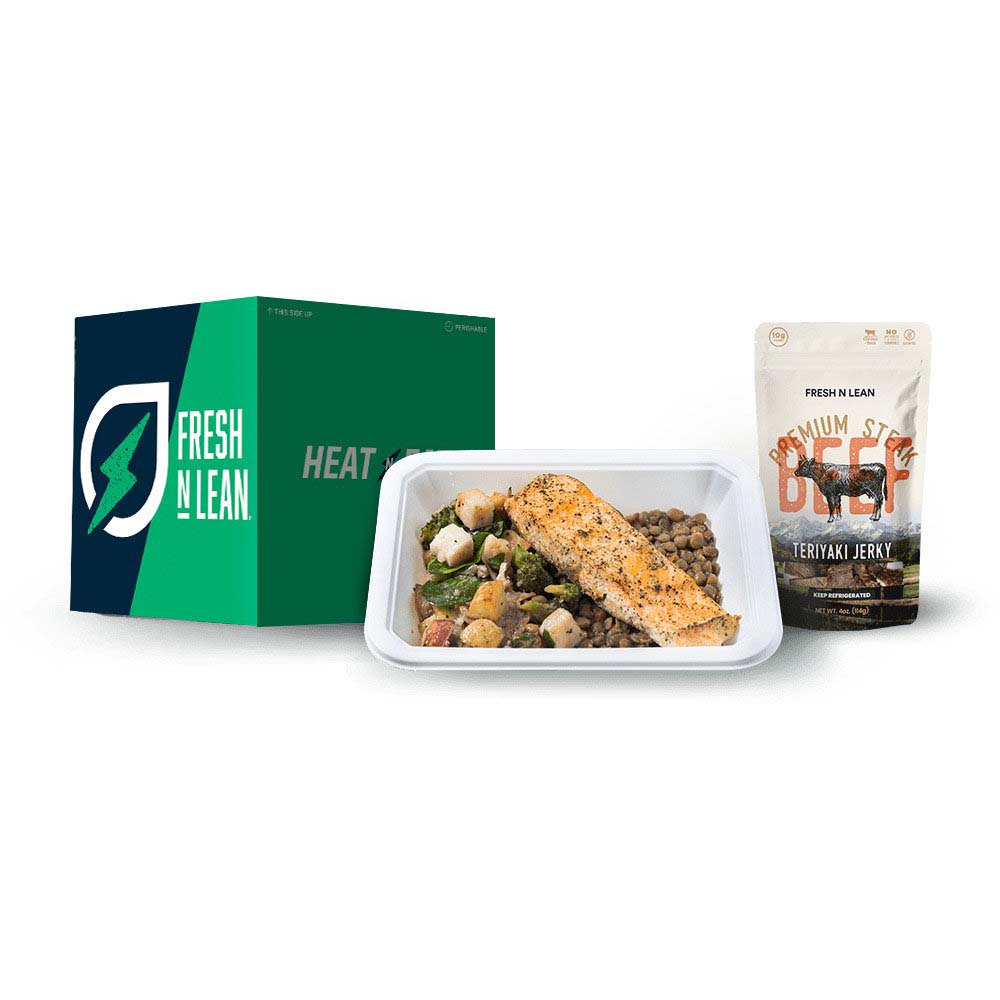 Occasionally, you'll feel it's best to leave meal preparation to someone else. In that case, Fresh N' Lean offers keto meals delivered to your doorstep. All their options are made with organic ingredients by chefs. They cover breakfast, lunch, dinner, and snacks — all fully prepared to eat. You can even stock up by storing in the fridge or freezing. 
Examples of meals you can get include chicken scramble with zucchini and Mediterranean Salmon with olives and plum tomatoes. Of course, there are many other similar meal delivery services to choose from and that will save you loads of time.
Nutrition (for Pecan Salmon & Broccoli): 560 calories | 43g fat | 13g net carbs | 31g protein
7. Birch Benders Pancake & Waffle Mix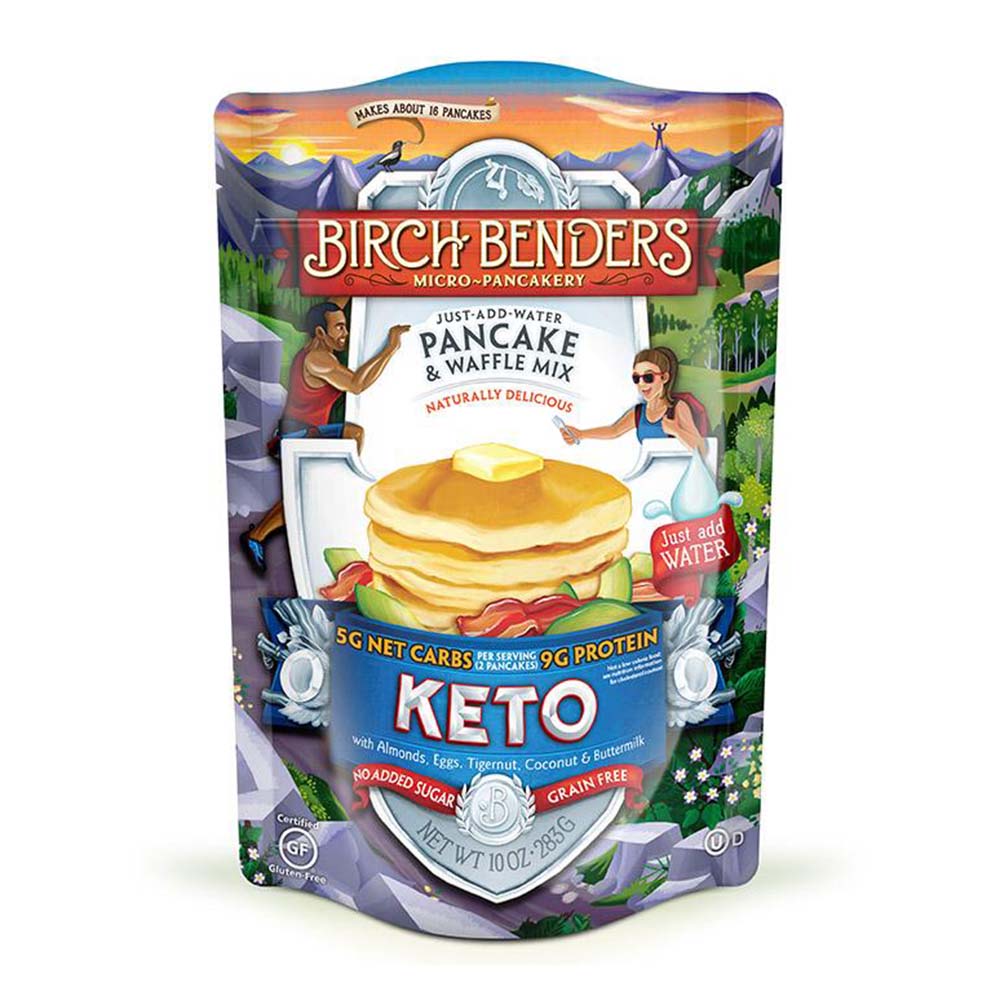 This pancake and waffle mix has everything you need to make these two breakfast favorites. Just mix with water and you'll have a tasty meal in minutes — it's that simple! One 10oz pouch yields 8 servings or 16 pancakes or waffles for less than $8, which isn't all too expensive considering you won't need any add-ins. 
Ingredients include simple stuff like almond flour, eggs, tigernut flour, buttermilk, and leaving, among others. Clean and keto ingredients, in other words. If you subscribe to Birch Benders, you can save 10% on your orders. 
Nutrition (per 2 pancakes): 160 calories | 11g fat | 5g net carbs | 9g protein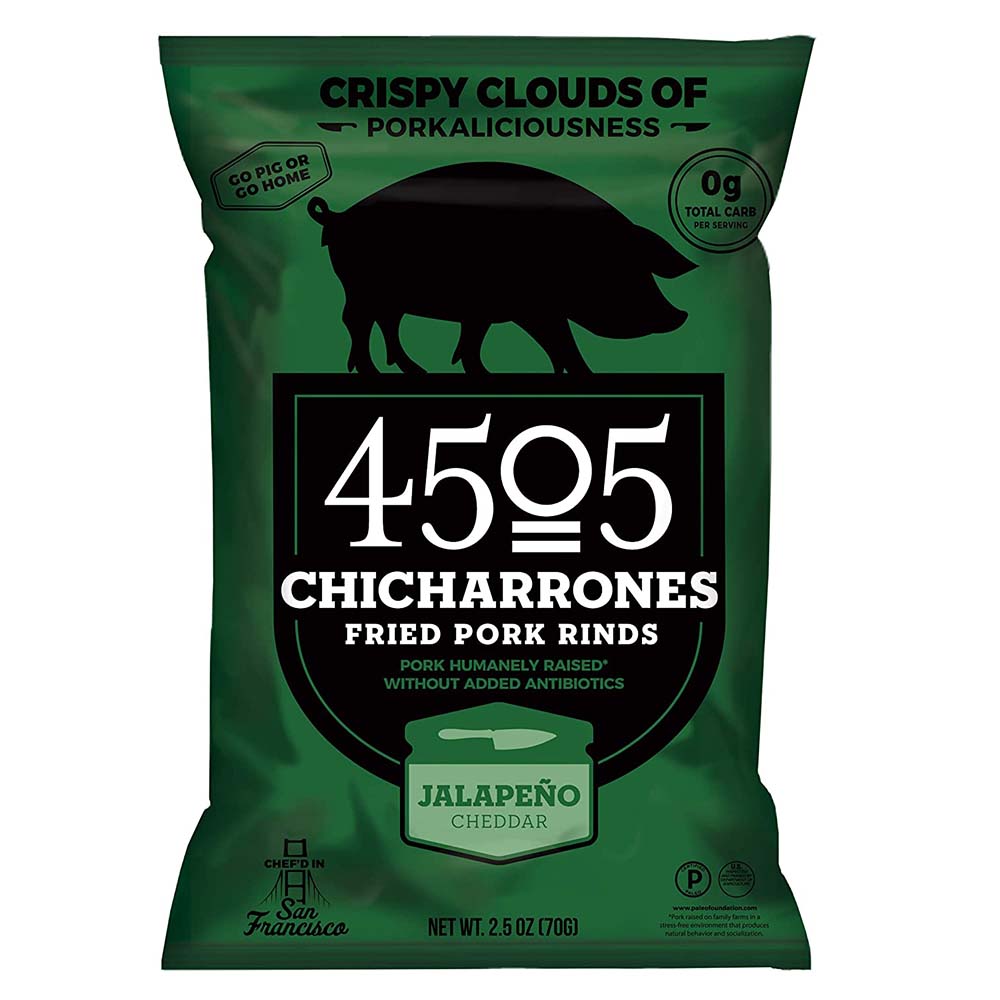 Another keto snack to save you time you'd spend making snacks — and that's worth ordering online — are pork rinds. Some of the tastiest for the price are these ones by 4505 Meats. They're made the way pork are normally made: fried in rendered pork fat. This not only yields the crispiest rinds you can get, but it improves their flavor. 
Besides replacing potato chips, nachos, and Cheetos on the keto diet, pork rinds work as a good breadcrumbs substitute. At 0g net carbs, you don't have to worry about being kicked out of ketosis with these. 
Nutrition (per ½ oz): 80 calories | 6g fat | 0g net carbs | 7g protein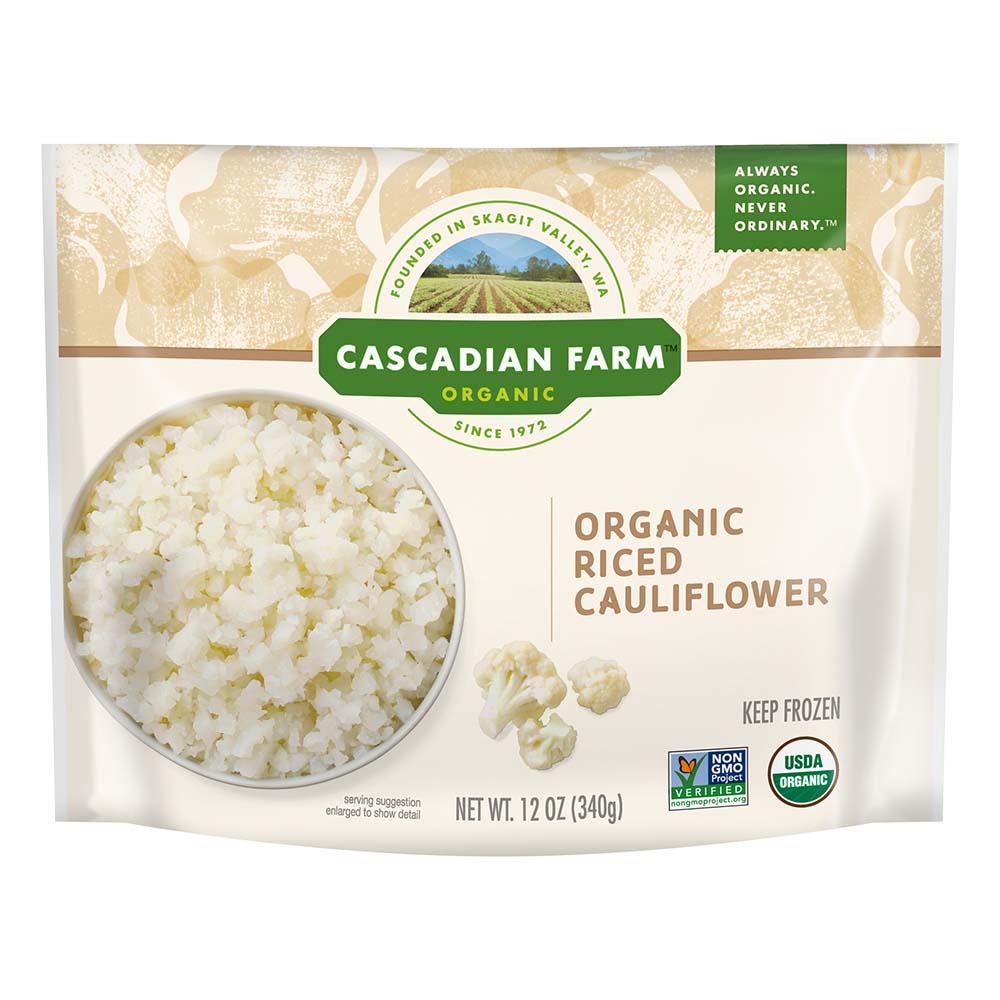 If you look at the keto food pyramid, you'll find veggies somewhere in the middle. They add micronutrients and fiber to your diet along with antioxidants not found in other foods. But veggies are perishable and buying them can take up a lot of your time as a result. 
That's why you should consider frozen veggies when you're too busy, or even order them online to save yourself the trouble. FreshDirect is one of the oldest online grocery stores you can count on delivering your frozen veggies in tip-top shape. Their riced cauliflower is a great option for keto eaters, and it's pretty affordable, too. 
Nutrition (per 1 cup riced cauliflower): 30 calories | 0g fat | 2g net carbs | 2g protein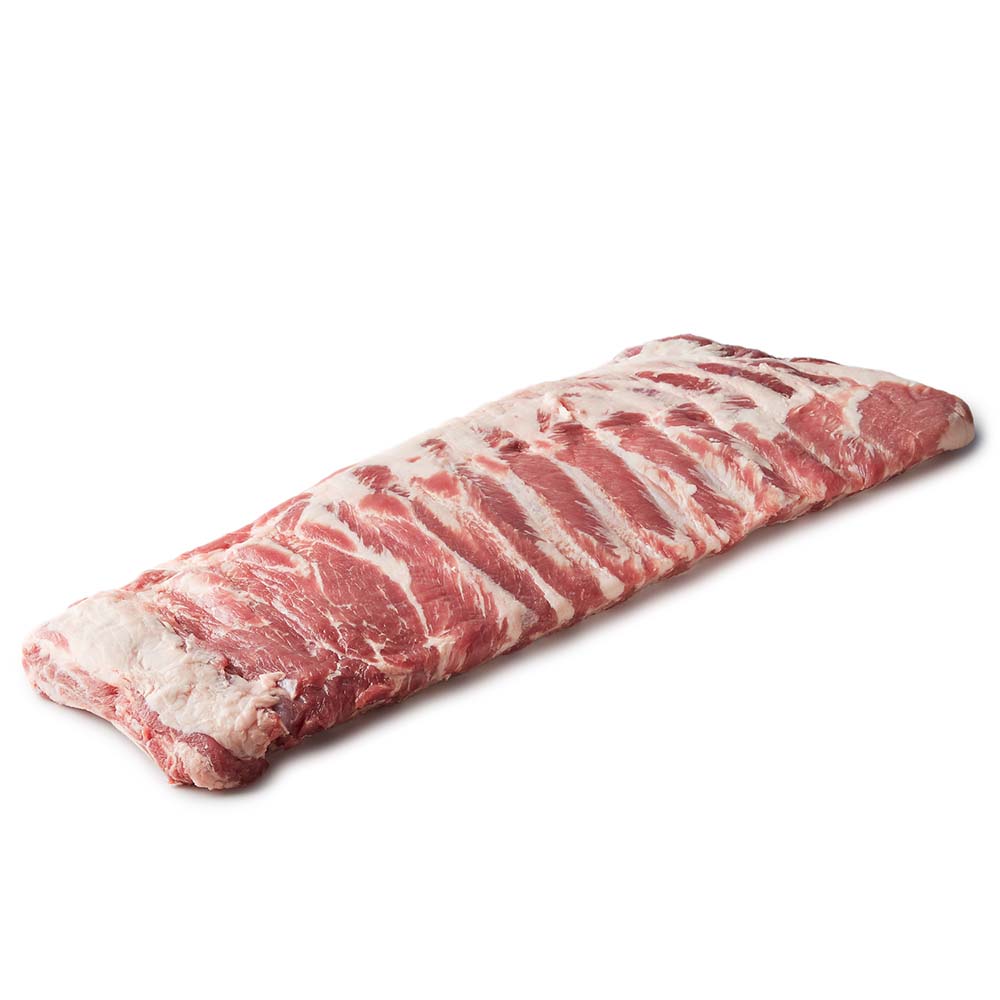 Another way to save loads of time you'd spend going to the butcher is by ordering your favorite cuts online. Now, you might find this a bit risky since you won't be able to check the quality of the meat you're purchasing, but with a reliable online store that shouldn't be a problem. 
We suggest trying out FreshDirect here as well. They even offer pasture-raised options at affordable prices. If you buy in bulk and freeze for months ahead, you'll see how easy it is to get a protein-rich dinner on your plate thanks to online shopping.
Nutrition (per 4oz pork spareribs): 315 calories | 26g fat | 0g net carbs | 17g protein
What's your favorite keto food?
And would you consider buying it online? Share your experiences with online grocery shopping for keto items in the comments below. 
With online shopping booming, you'll probably find many of your favorite items in online stores such as Amazon. Some of these are also way more affordable compared to brick-and-mortar stuff, even with shipping. 
When you buy keto items online, make sure to compare the prices first and buy in bulk when you see a great discount on your favorite items.