JUMP TO RECIPE
Pork roast can be the star of Christmas dinner, that is if you prepare it right. This recipe uses fresh and pickled veggies to give traditional pork roast a lovely twist. What's best about it is that it makes for great leftovers the next day.
Stuffed Pork Roast
Preparation Time: 10 minutes
Cook Time: 50 minutes
Serves: 6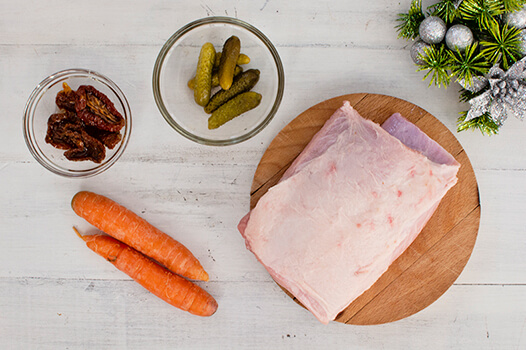 2.5lb. pork loin
2 small carrots, cut into sticks
6 sun-dried tomatoes
6 pickles
Salt and pepper, to taste
4 cloves garlic, optional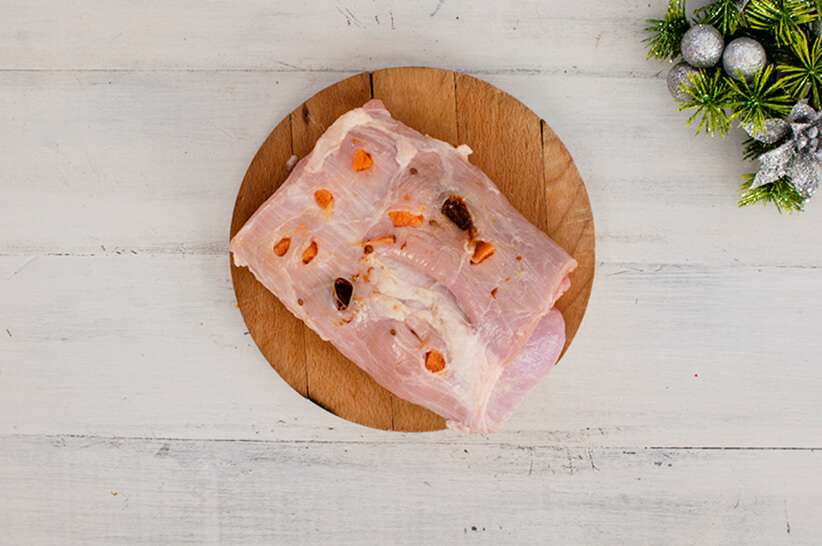 Preheat oven to 400F.
Trim the pork loin and poke with a knife to make small pockets.
Stuff the pockets with carrots, pickles, and sun-dried tomatoes.
Add garlic if using.
Season to taste with salt and pepper.
Place the pork loin, fat side down, on a baking dish and drizzle with olive oil.
Roast for 40 minutes covered with aluminum foil.
Remove the foil and flip the loin. Continue roasting for 20 minutes or until a thermometer reads 145F.
Let the meat rest for 10 minutes on the kitchen counter before slicing and serving.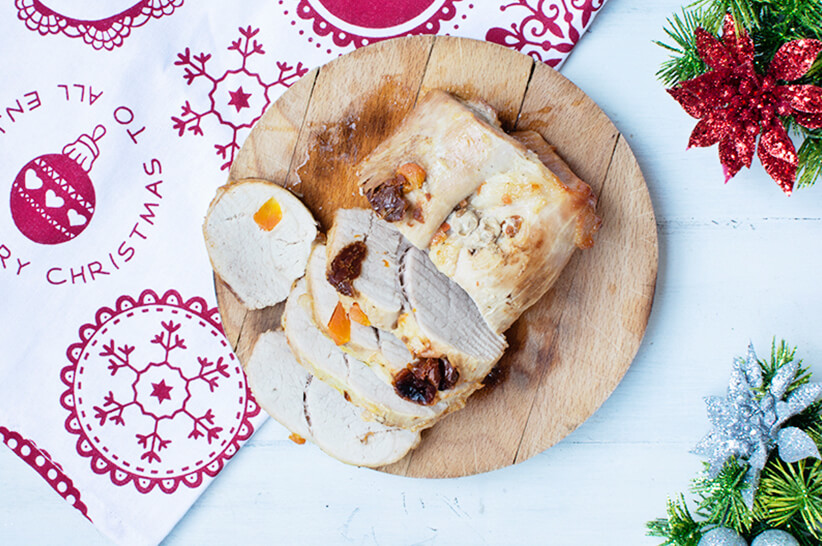 Tips & Tricks
If you really want your roast to turn out flavorful, let it rest in the fridge for at least 30 minutes before roasting.
Before roasting, pork should be room temperature. So, make sure to place it on the counter for an hour or so before popping in the oven.
The temperatures listed in this recipe are for a conventional oven. Adjust the temperature if using any other type of oven.