When it comes to healthy keto snacks, the choices are endless. Get rid of carb and sugar-loaded treats and have these body-loving foods instead.
The keto diet is a scientifically proven diet that helps you burn fat, have more energy, and improve overall health. To achieve these benefits, you need to cut back on carbs while increasing your fat intake.
Yet, a common challenge that most ketoers face is finding the right snacks that won't kick them out of ketosis. Because truth be told, most snacks in grocery store aisles are full of carbs. Not to mention hidden sugars.
For that reason, we've created this list of keto healthy snacks that help meet your goals. Note that they're a combination of homemade and store-bought snacks.
What Makes a Healthy Keto Snack?
Keep these guidelines in mind when choosing a keto-friendly snack:
1 Follows the proper keto diet macros.
The typical macro percentages for a keto diet would be 60% fat, 5-10% carbohydrates, and 35% protein 1. Some keto snacks are high in fat while others have both fat and protein but contain very few carbs or none at all.
Regardless, you'll want to avoid raising your blood glucose level by choosing snacks with the lowest possible carb count.
2. Nutrient-dense.
A nutrient-dense snack food is one that's rich in vitamins and minerals. Study shows that foods that lack micronutrients but are high in calories contribute to obesity 2.
Snacks that are nutrient-rich are usually those that aren't modified from their natural state. Whole eggs and vegetable sticks, for example. But, if you want pre-packed snacks for convenience, always check the nutrition facts label for vitamins and minerals.
3. Doesn't contain hidden sugars.
These are sugars that were added during food production. Whether these sugars are natural such as cane sugar and brown sugar, or artificial such as HFCS, it doesn't matter. Sugar is sugar and it needs to be avoided on keto.
Sugar comes in all sorts of names. Watch out for the following on an ingredient list: Maltodextrin, dextrose, data sugar, castor sugar, coconut sugar, ethyl maltol, molasses, and treacle 3.
17 Healthy Keto Snacks (Homemade and Ready to Eat)
Now that you know what makes a healthy keto snack, check out the available options below. You can serve them to your guests, bring them to work or stash them in your bag for unexpected cravings. We have more for every need and craving!
Find your best snack below.
Whole eggs, including whites and yolks, are a good source of quality protein along with vitamin A, vitamin D, iron, and cobalamin.
If you want to make eggs more delicious and filling, you can try making a batch of keto-friendly egg muffins. These are great for weekend afternoons with the family.
This snack is really simple. Whisk eggs, divide them among muffin cups, and add chopped low-carb veggies and meat of your choice. Bake in a preheated oven for 15 minutes!
Surprisingly, you can have dark chocolate while on keto. However, beware of options that have more net carbs. To keep carbs as low as possible, try our original flavor dark chocolate that's sweetened using erythritol and stevia extract.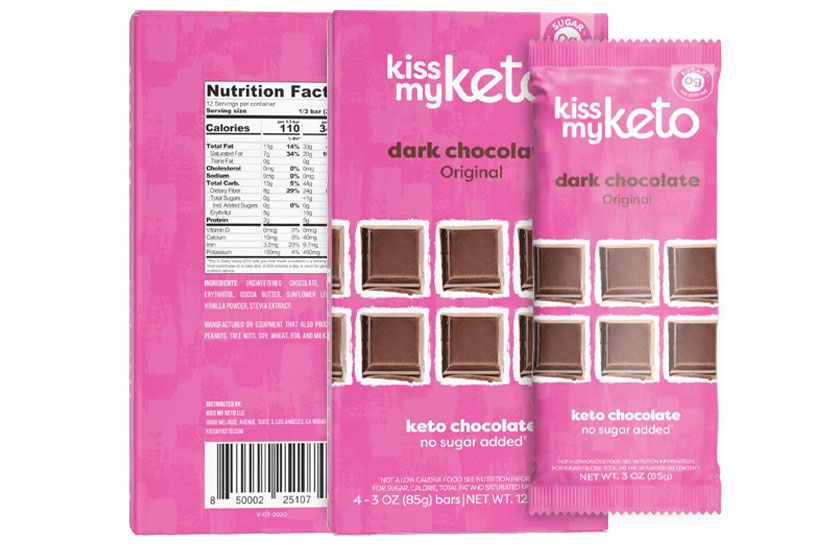 Here's a fun snack idea:
Melt dark chocolate and pour it in paper muffin cups. Let the chocolate harden. Next, melt low-carb peanut butter and pour it over the hardened chocolate. Now you have chocolate and peanut butter fat bombs.
Why avocado? This versatile fruit is incredibly nutritious. Some of its nutrients include vitamin C, vitamin E, and potassium.
While avocados are energy-dense, studies show that they promote weight loss and improve metabolic health 4, 5.
Bone broth makes for a great keto snack. You can have it instead of coffee or tea. It will satisfy and fill you up without increasing your carb and calorie intake.
Choose from one of our three flavors: Salt & Pepper Chicken, Spicy Beef Broth, or Thai Green Curry Chicken. Traditional bone broth will take at least 10 hours to make while instant bone broth takes only a minute to prepare.
Don't forget to grab a box of our instant bone broth.
These homemade parmesan crisps are way better than potato chips. Parmesan crisps satisfy your craving for something crunchy.
In case you're wondering what they're made of, the name says it all. Parmesan cheese! This hard, aged cheese offers substantial amounts of fat and protein. It's also very low in carbohydrates.
How to make parmesan crisps:
Get a spoonful of grated parmesan and place it on a baking sheet, forming a circle. Sprinkle with Italian seasoning. Bake for about 8 minutes or until the edges turn brown. Allow the chips to cool.
Lettuce wraps are a great post-workout snack to refuel your body.
Spoon some cooked ground beef into a lettuce leaf. You can season the ground beef with chopped mint, garlic, and beef stock.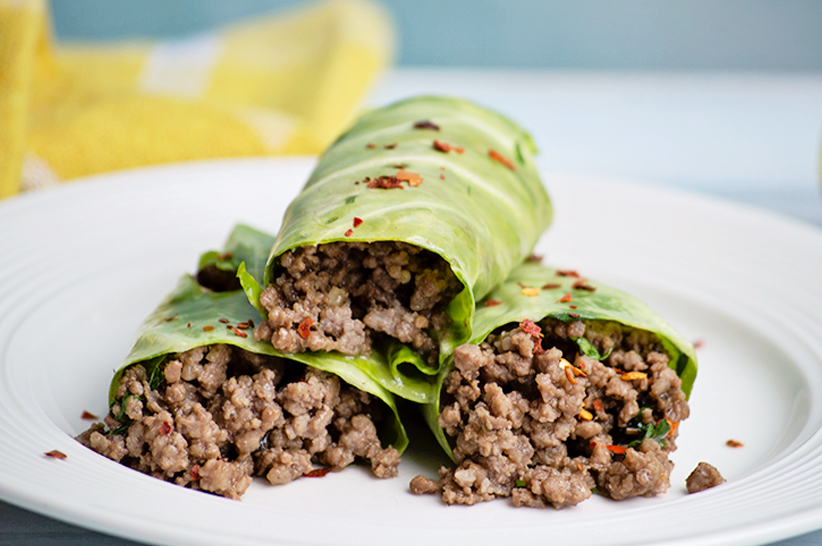 This low-carb, grain-free, and easy-to-prepare snack is a good source of iron, vitamin A, and vitamin C. For an extra dose of fat, serve your lettuce wraps with mayonnaise.
Learn to make delicious Thai beef lettuce wraps here.
Anyone who tries our shortbread cookie baking mix will keep on wanting it.
The only extra ingredients you will need to make Kiss My Keto's shortbread cookies are eggs and butter. That's it!
With only 2 grams of net carbs per serving, these cookies are best served as a healthy party snack. You can also make a big batch and have some as a pick-me-up snack to help you get through the day.
Our gummies at Kiss My Keto provide a quick source of energy, thanks to their MCT oil content. Plus they taste great just like traditional gummies as our customers have said.
If you'd rather make gummies from scratch, you'll need a pack of sugar-free Jello, unflavored gelatin, and water. Mix and cook them in a saucepan. Then fill a candy mold with the mixture.
Cream cheese is a soft cheese that's known for its richness and smoothness. This cheese has several health benefits and it fits into a keto diet.
It's not just high in fat, but it's also a good source of vitamin A which supports a healthy immune system.
Why don't you make delicious pancakes for the whole family using cream cheese?
The ingredients you will need for this pancake recipe are: Cream cheese, eggs, baking powder, vanilla, and our very own Snickerdoodle Cookie Mix.
Nuts are one of the best healthy snacks on the keto diet. Why?
Because they're widely available and can be eaten in many different ways. They're portable too ― keeping a small stash in your work bag ensures you'll have a ready-to-eat snack.
Macadamia nuts have a higher fat content. If you're going to buy a big batch of these nuts, be sure to store them in an airtight container and in a cool, dry place.
Read our article that will show you the best and worst keto nuts.
Sardines are very healthy and keto-friendly. Never make a healthy keto snack list without including this budget-friendly food!
Try this twist on sardines by mashing them in a mixture of cream cheese, herbs, and scallions. Now you have a heavenly spread for your low-carb bread and crackers. Consume it within 3 days.
12. Crispy cauliflower bites
Cauliflower bites are a vegetarian version of traditional Buffalo chicken wings.
This homemade snack recipe requires the following ingredients: Cauliflower florets, buffalo sauce, garlic powder, butter, and salt (to taste).
Simply mix the buffalo sauce with the rest of the ingredients to create a tastier mixture. Coat the cauliflower florets with the buffalo sauce mixture. Finally, bake for 20-25 minutes.
If you like, add some parmesan cheese too for extra protein and fat.
13. Peanut butter chocolate keto bar
Ever heard of a delicious peanut butter and chocolate-flavored keto bar?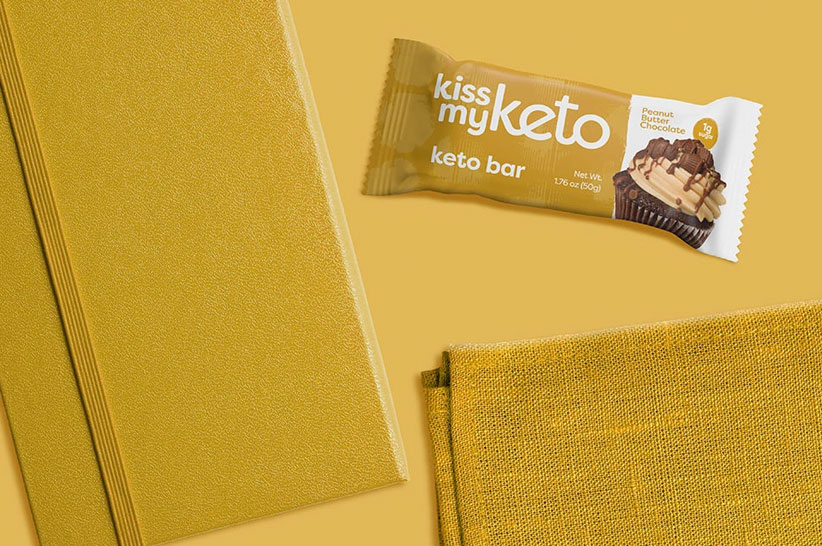 Unlike most bars in the market, our peanut butter bar doesn't have a weird aftertaste. It's chewy, has just the right amount of sweetness, and contains only 3g of net carbs per serving.
This is best eaten as a pre or post-workout snack.
Love Korean roasted seaweed? You'll find lots of ready-to-eat packs at the supermarket. And yes, seaweed snacks are keto-approved, thanks to their low carb content.
Roasted seaweed contains iodine which promotes thyroid health. Vitamin B 12 in seaweed aids in the formation of blood cells.
Eat this snack on its own or chop it into tiny bits and toss them on top of sliced hard-boiled eggs. Now you have a savory and sweet snack that's sure to keep you full for hours.
This one's for the kids. Surprise them with sugar-free strawberry or chocolate popsicles. Even if your little ones aren't following a keto lifestyle, these treats will manage their sweet tooth in a healthy way.
Keto popsicles are so easy to make.
Strawberry popsicles: Cook fresh (or frozen) strawberries with stevia, puree in a blender, add water to the mixture, and pour it into popsicle molds.
Chocolate popsicles: Combine cocoa powder, stevia, and coconut milk then cook over medium heat. Next, blend the cooked mixture to dissolve the coconut solids. Transfer it into popsicle molds.
There are dozens of recipes that can be made using mushrooms. We recommend trying this homemade snack that can be served to your guests.
Remove the stems from the mushrooms, chop them, cook, and then combine with crumbled bacon, cream cheese, paprika, and salt and pepper.
Stuff the mixture into the mushrooms. Bake for 30 minutes.
A keto-friendly smoothie satisfies your sweet tooth. It can also be enjoyed as an energizing pre-workout drink!
Try this refreshing berry smoothie that combines strawberries, raspberries, and blackberries. Add coconut milk and your keto sweetener of choice.
There are so many reasons to include berries in your diet. From helping to fight inflammation to promoting healthy digestion, berries are among the healthiest foods.
Just be careful to use small amounts to avoid going over your daily carb limit.
We hope you liked these snack ideas.
When choosing healthy snacks, always check the nutrition label to ensure that a snack supports your ideal macronutrient ratio. Watch out for added sugars!
See these additional resources:
Got other healthy low-carb snack suggestions? We'd love to hear your thoughts in the comment section below.