JUMP TO RECIPE
A real keto treat, these beef lettuce wraps can be your pre-workout or post-workout snack. They also make amazing options when you're trying to make your friends and family love the keto diet. This recipe helps boost your healthy fat consumption. Drinks that go with beef lettuce wraps include keto agua fresca and keto lemonade.
Thai Beef Keto Lettuce Wraps
Preparation Time: 10 minutes
Cook Time: 20 minutes
Serves: 4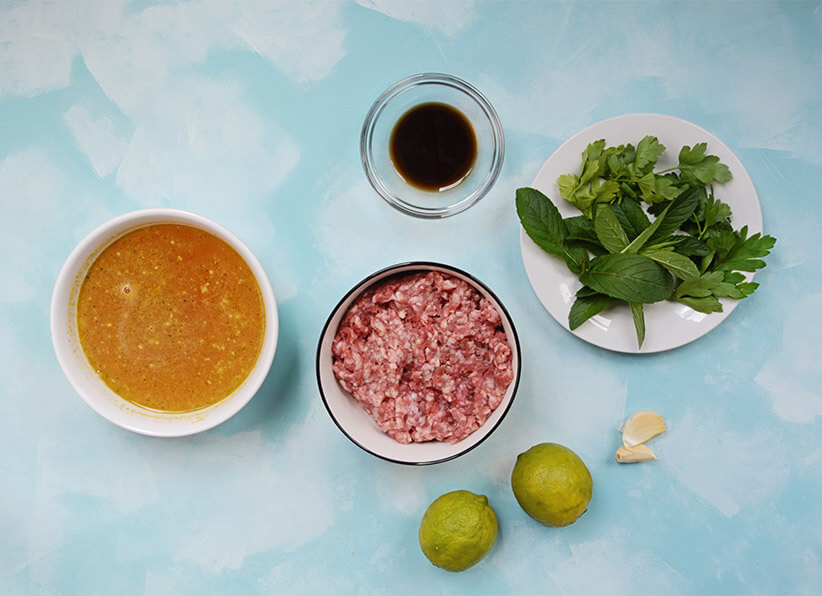 1 tablespoon olive oil
1.5lb. ground beef
1 ½ cups beef stock
2 cloves garlic, minced
¼ cup fresh lime juice
2 tablespoons fish sauce
½ cup chopped parsley
½ cup chopped mint
Salt and pepper, to taste
Cabbage leaves, to serve with or Romaine lettuce leaves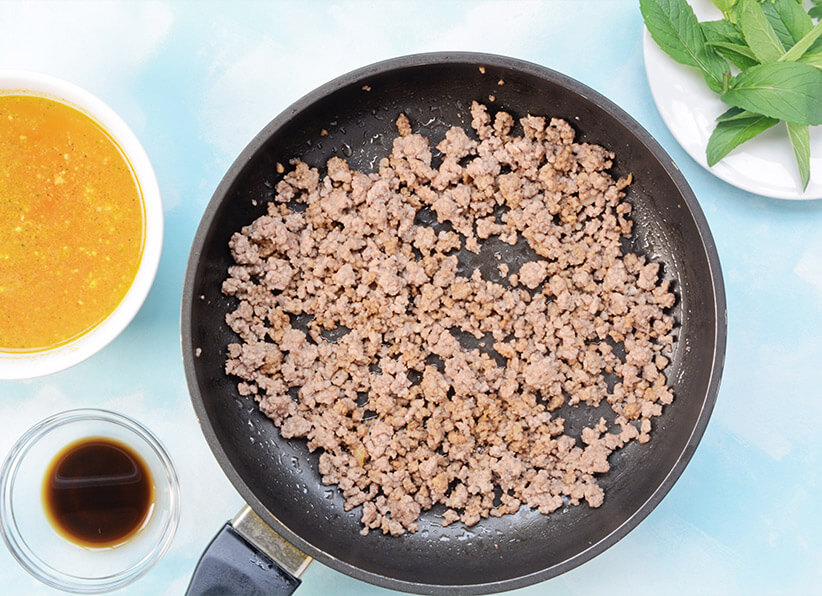 Heat olive oil in a skillet over medium-high heat.
Brown the beef in a skillet for 8-10 minutes.
Add beef stock to the skillet.
Cook until the stock has completely boiled away.
In the meantime, combine garlic, lime juice, and fish sauce.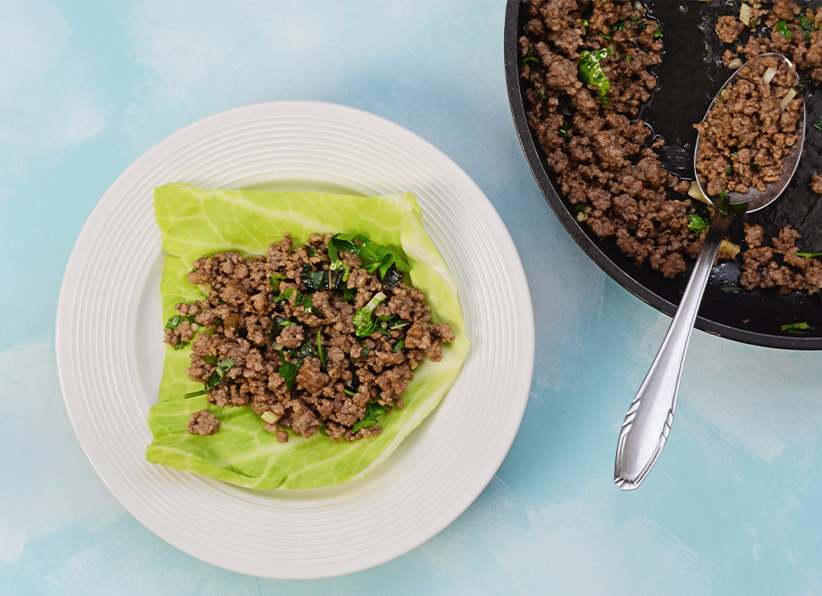 Add the lime mixture to the beef.
Cook for 2-3 minutes.
Stir in chopped herbs.
To assemble; scoop the beef onto cabbage or lettuce leaves.
Roll and serve.
Tips & Tricks
Cooking tips
You can use coconut aminos as a substitute for fish sauce if you dislike its pungent smell. Olive oil is perfect for cooking this recipe and any recipe for that matter since it's packed with antioxidants and gives food a richer flavor. Add red pepper flakes if you want the beef to be spicy.
Nutritional benefits
With only 3.1g total carbs per serving and 14.5g total fat, these beef lettuce wraps are ten times better than a typical beef and rice bowl. Not only will it prevent raising your blood glucose, but it also offers several health-boosting vitamins and minerals like vitamin C, A, B1, potassium, and manganese.