JUMP TO RECIPE
Cheese is always welcomed on a keto diet. It's a high-fat, low-carb ingredient after all. It makes everything taste way better. Plus, there are so many ways to use cheese in keto cooking, which brings us to this recipe.
If you've been wanting to make a low-carb cheese sauce but didn't because you know it involves roux, here's some good news: this keto low-carb cheese sauce is made with low-carb ingredients ONLY and it's as good as the original.
Instead of roux, this sauce is thickened with a combination of heavy cream and cream cheese. You can make it in around 15 minutes and reheat any leftovers later. This will become your favorite weeknight dinner or party addition.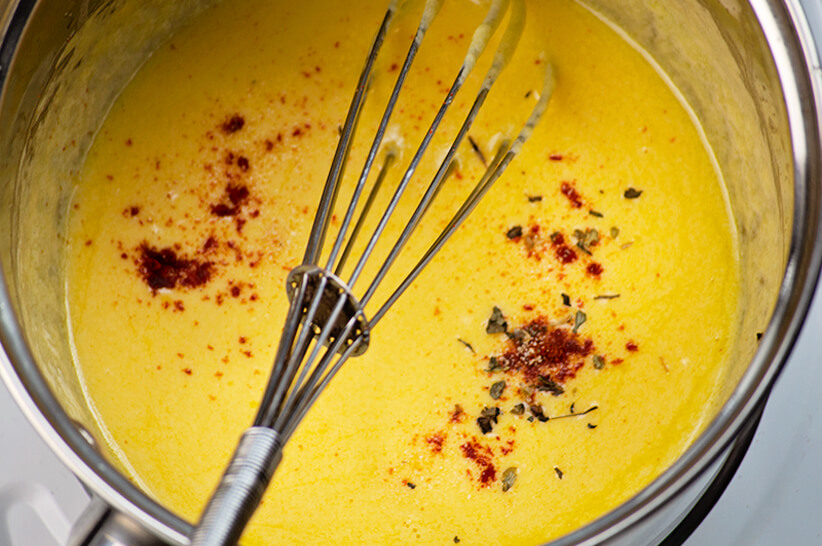 How to Make Cheese Sauce Without Flour?
You don't need flour to make a perfectly thick and creamy cheese sauce. Many keto diet sauces and creamy soups are actually thickened using cream cheese. This recipe is another great example.
All you will need to do is heat (not boil!) butter and heavy cream in a saucepan and add the cream cheese and cheddar. Let the cheeses melt and you'll have the most delicious cheese sauce ever!
You can also add a pinch or so of salt to boost flavor. Also consider adding herbs and spices like paprika, cayenne pepper, garlic powder, and dried parsley.
The most important step to pay attention to is heating the cream below the boiling point. If you add the cheeses to boiling cream, it'll just curdle and separate.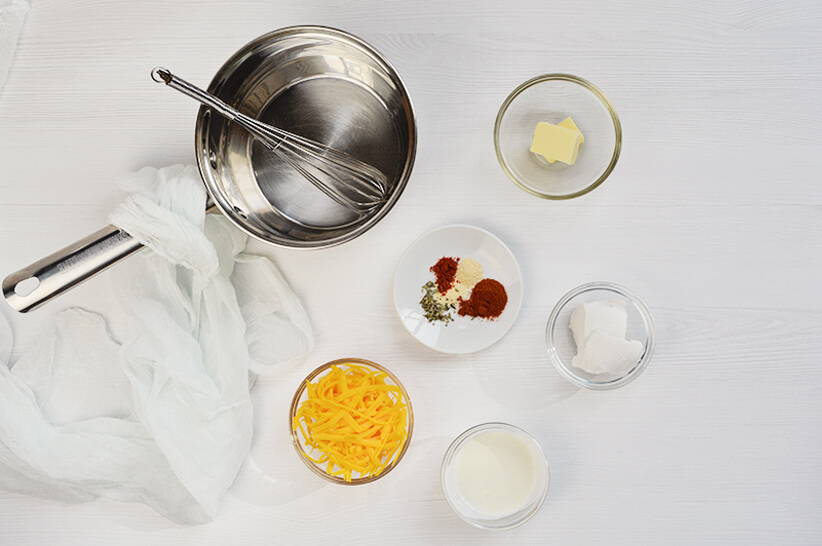 Ingredients for Easy Keto Cheese Sauce
You'll only need 6 or 7 ingredients to make this quick and easy low-carb cheese sauce. These ingredients include:
Heavy cream: We used heavy cream instead of milk because it's thick, has more fat and fewer carbs, and won't curdle easily. Plus, it's a great option if you're lactose intolerant.<.li>
Butter: Butter adds depth and aroma. Of course, it also makes the sauce super creamy.
Cream cheese: Use regular cream cheese like Philadelphia. You could also use mascarpone, which is slightly sweet and very mild — this is great if you want the cheddar to really stand out.
Cheddar: Sharp cheddar is best. It's the star of the show, and it adds a beautiful golden hue.
Salt: If you believe this recipe needs more flavor, add a tiny bit of salt.
Water: If you find that your cheese sauce is too thick, add a teaspoon of water at a time to thin it out. You'll also use water when reheating.
Herbs & spices: Popular additions include cayenne, garlic powder, and dried parsley. However, this is optional.
If you find this recipe too heavy or simply want to reduce its calorie count, replace half of the heavy cream with unflavored almond milk. Almond milk is very low in calories, and it will not change the flavor or texture of this keto cheese sauce.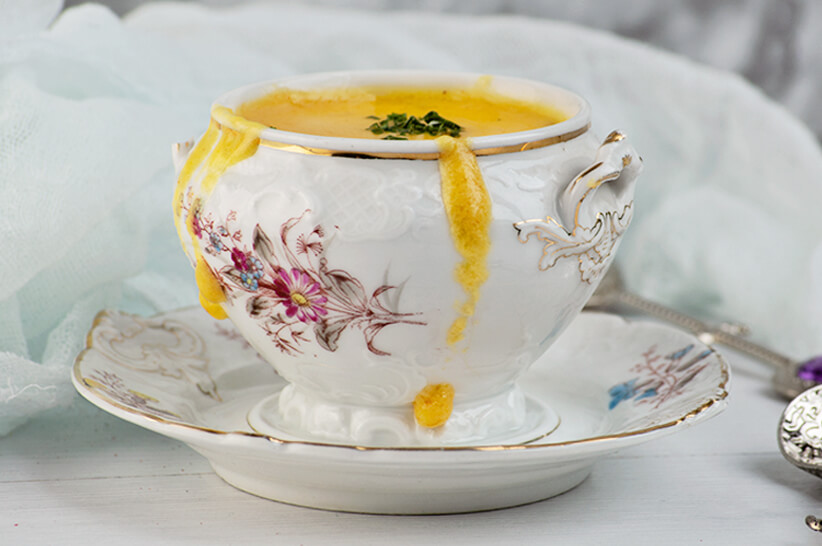 Serving Keto Cheese Sauce
Cheese sauce is very popular served over steamed broccoli. The sharp flavor of cheddar and mild creaminess just goes perfectly with the earthy flavor of broccoli.
However, there are endless other ways to enjoy this popular sauce on your keto lifestyle:
With cauliflower: Make faux mac and cheese by serving this sauce with steamed cauli florets.
Almond flour pasta: Or you could make almond flour pasta if you're really craving something that at least resembles mac and cheese.
Keto crackers: Make low-carb crackers for your next party dip.
Chicken breasts: Baked chicken breasts go really well with this cheese sauce and some steamed veggies on the side.
As a hollandaise sauce sub: You can enjoy low-carb eggs Benedict with this cheesy sauce instead.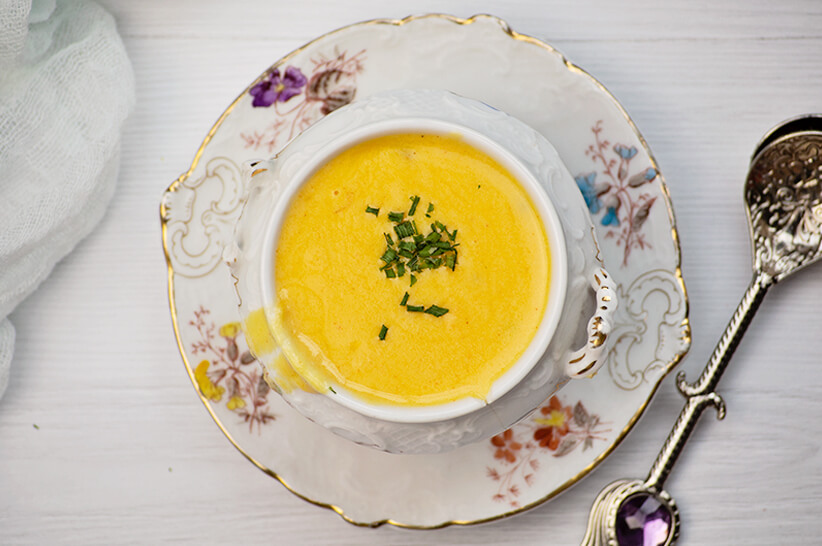 And if you by any small chance end up with leftovers, not to worry! This keto cheese sauce is easy to reheat in the microwave or stovetop. Just make sure not to overheat it and add a small splash of water before proceeding. Microwave in short bursts on a low to medium setting or over low to medium heat, making sure to stir frequently. Reheat until just melty.
Ready to start making this delicacy? Follow this recipe:
Creamy Keto Cheese Sauce Recipe
Preparation Time: 5 minutes
Cook Time: 10 minutes
Serves: 4
¼ cup heavy cream
2 tbsp butter
¼ cup cream cheese
½ cup grated cheddar cheese
Salt, to taste
Water, 1-2 tablespoons, if needed
Combine heavy cream and butter in a saucepot.
Melt over medium-high heat.
Once the butter has melted, add the cream cheese and stir until incorporated.
Add the cheddar cheese and salt.
Reduce heat and let simmer until everything is well-blended, around 3-5 minutes.
Serve warm.
Tips & Tricks
Cheddar cheese adds a nice golden hue and delicate flavor to this cheese sauce. However, you can add a tablespoon of Parmesan if you like your cheese sauce to be salty and tangy. Optionally, replace half of the cheddar with Gruyere if you prefer a nutty flavor. Another option is to add blue cheese instead of cheddar. This one results in a salty and pungent sauce that pairs best with chicken and pasta.