JUMP TO RECIPE
This summery mixed berry pie is made with only a handful of simple ingredients like almond flour, butter, and berries. The American Flag pattern of this pie is sure to evoke the American spirit in you. Served with a dollop of whipped cream, you'll also add a touch of white to this red and blue pie perfect for celebrating Independence Day.
American Mixed Berries Pie
Preparation Time: 20 minutes + inactive time
Cook Time: 1 hour 5 minutes
Serves: 10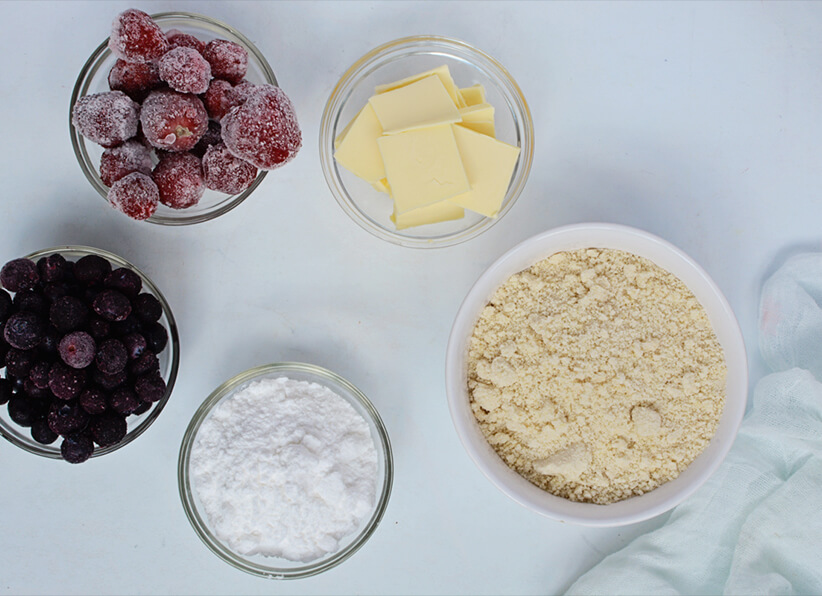 Crust:
2 ¼ cups almond flour
⅔ cup cold butter, cubed
1 tbsp ice cold water
Filling:
14oz. strawberries, fresh or frozen
12oz. blackberries
½ cup powdered erythritol
Egg wash: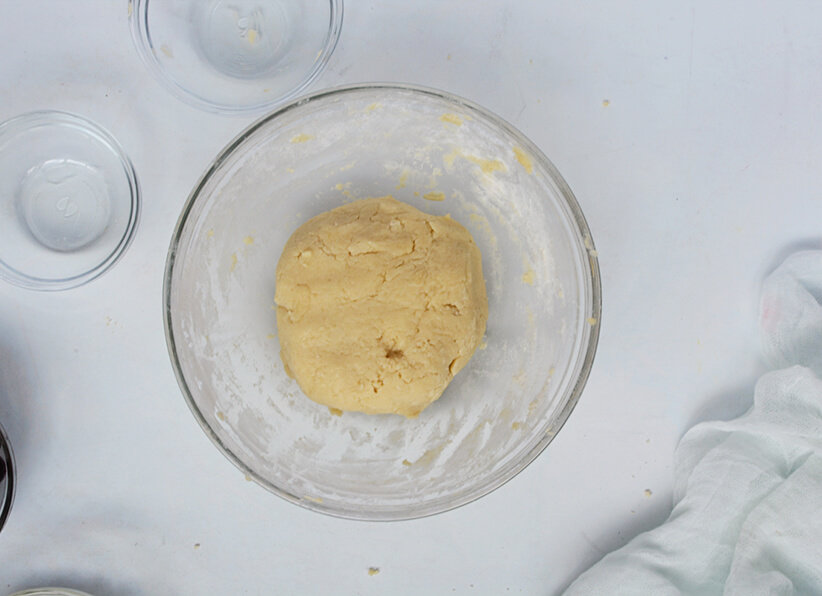 First, make the crust. Place almond flour into a mixing bowl.
Add the butter and work it in with fingers.
Add water and stir until you get a smooth dough.
Let the dough rest for 5 minutes before dividing into two parts, one from ⅓ of the dough and the other part from ⅔. Wrap each piece individually into plastic foil and refrigerate for at least 1 hour.
Preheat oven to 425F.
Roll the dough between two pieces of baking paper.
Transfer one part onto a well buttered pie pan. Cut the stars and stripes from the second part.
Poke the crust with a fork, cover, and bake for 10 minutes.
Remove from the oven and fill ½ with the blueberries and the remaining with strawberries. Sprinkle the berries with the erythritol.
Top the blueberries with the stars and the strawberries with the stripes.
Brush pastry with the beaten egg yolk.
Gently cover the pie with aluminum foil. Bake for 15 minutes. Remove foil, reduce heat to 350F, and bake for another 30 minutes.
Cool the pie before slicing and serving.
Tips & Tricks
The crust in this pie is made in pate brisee fashion, which is one of the most popular all-purpose pie crusts traditionally made with wheat flour. It's important to work pate brisee dough quickly to avoid melting the butter too much. Adding a splash of ice-cold water also results in a flaky dough you want to achieve with this pie. For added flavor, feel free to add a touch of powdered ginger, cinnamon, or a sprinkle of lemon juice to the berries before baking.