JUMP TO RECIPE
Make this no-bake American flag cheesecake this Independence Day if you really want to impress everyone attending. This lovely dessert is bound to cause lots of ohs and ahs at the dinner table or poolside, depending on where you'll be spending your 4th of July. But what's most important is that it's light, creamy, and refreshing.
4th July Cheesecake Pie
Preparation Time: 30 minutes + inactive time
Serves: 8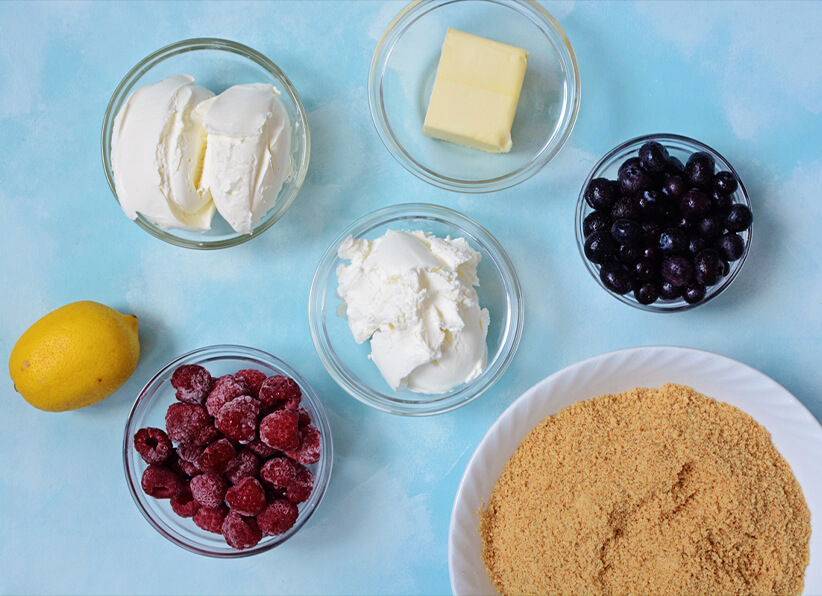 Crust:
12oz. toasted and ground almonds
5oz. butter, melted and cooled
Filling:
0.75lb. mascarpone cheese
0.75lb. cream cheese
3oz. powdered erythritol
Lemon zest, optional
Decoration:
8oz. raspberries
3oz. blueberries

Alternatively, low-carb buttercream stars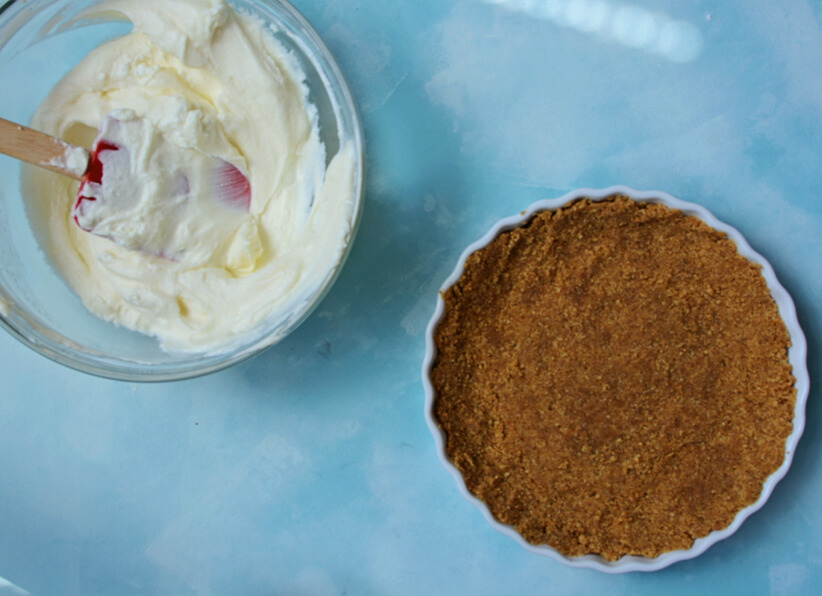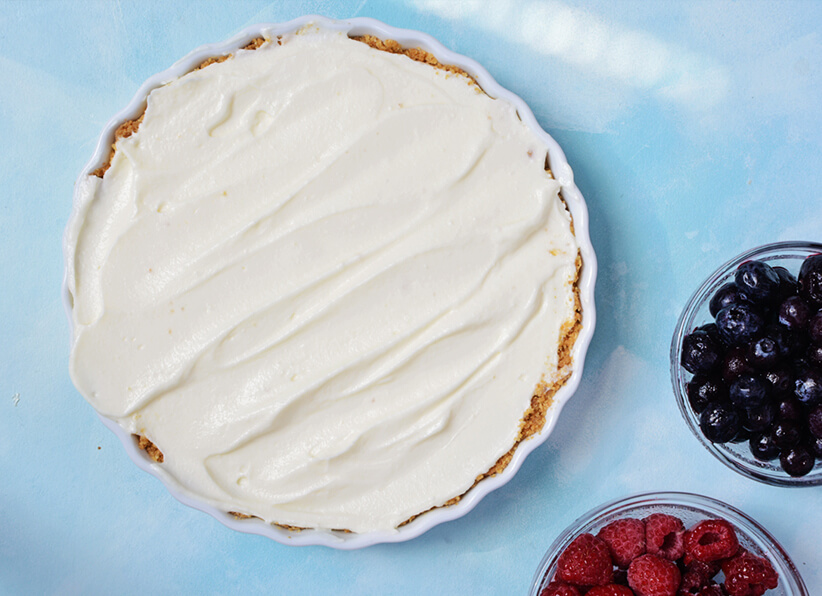 First, make the crust. In a medium-sized bowl, combine the almonds and the melted butter and mix until combined. Press the dough into a 9-inch pie pan.
Cover the pan with plastic wrap and place in the fridge while you prepare the filling.
Mix the mascarpone and cream cheese with the erythritol and lemon rind and beat until evenly combined.
Fill the crust with the cream cheese mixture.
Decorate the top left quarter of the pie with the blueberries and arrange the raspberries in stripes. Press the berries slightly into the filling.
Refrigerate for an hour or until firm.
Place the coconut butter stars or any other pie decoration on the blueberries and serve.
Tips & Tricks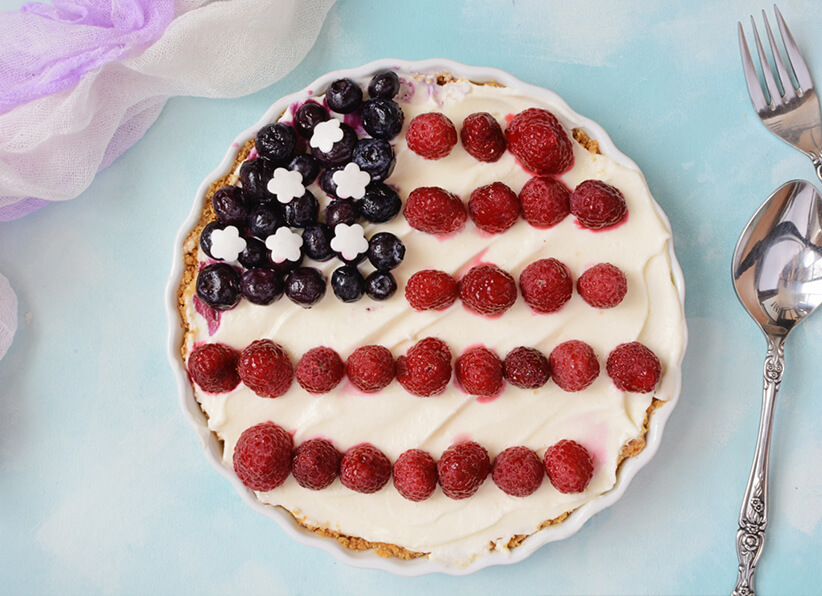 The secret to making the perfect no-bake cheesecake is beating the creamy cheeses thoroughly. This will help create a thick and creamy filling. Using granulated erythritol rather than liquid helps break down the cheese when beating. If you love cheesecakes with more of a tangy flavor, then add a bit of sour cream to the mixture.