JUMP TO RECIPE
If you're a fan of Cheese Nips and Cheez-Its, then you're also going to love these low-carb cheese crackers. They taste scrumptiously cheesy with a touch of herbal goodness from the added rosemary. At only 1.2g net carb per serving (4 crackers), you can eat a whole batch guilt-free.
Low Carb Cheese Crackers
Preparation Time: 10 minutes
Cook Time: 12 minutes
Serves: 8
1 cup mozzarella cheese, torn into pieces
1 cup grated Parmesan
1 tsp dried rosemary
1 large egg
2oz. cream cheese
1 cup blanched almond flour
Sea salt, to taste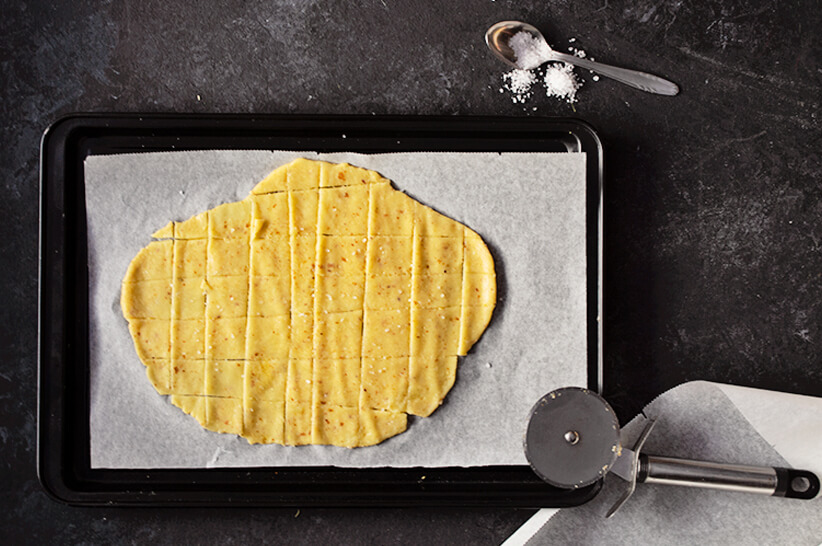 Mix the mozzarella, Parmesan, cream cheese, and almond flour in a microwave safe bowl.
Microwave for 1 minute on high.
Carefully remove from the microwave and stir until combined.
Allow to cool for a while before adding in the egg. If you the add egg while the melted cheese is hot, it will start to cook.
Add rosemary and salt to taste. Stir to combine.
Transfer the cheese dough onto your worksurface covered with parchment paper. Cover with another piece of parchment paper and roll to ¼-inch thick. Peel the top paper off and cut the dough into squares with a pizza cutter or knife.
Preheat oven to 450F.
Transfer the prepared dough with the parchment the paper onto a baking sheet.
Bake the crackers for 6 minutes on each side.
Allow crackers to cool for 5 minutes before breaking into individual pieces and serving.
Tips & Tricks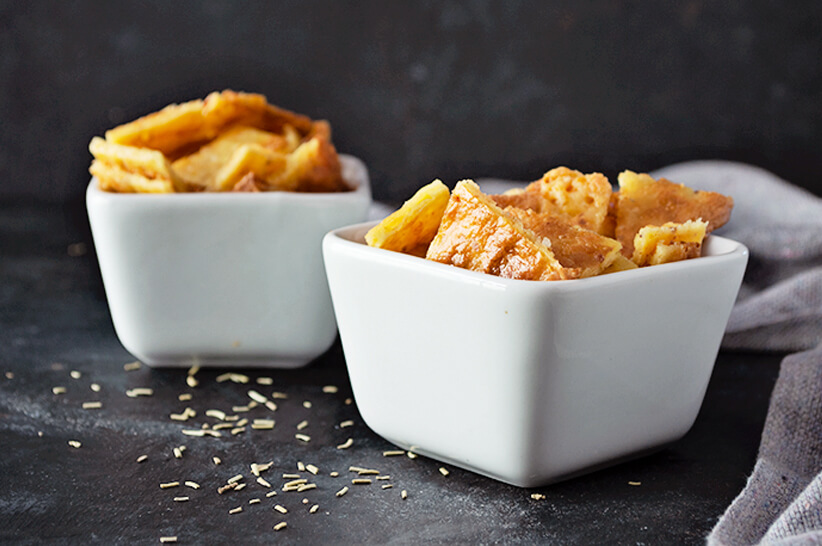 Preparation Alternatives
You can use other cheeses of your liking in this recipe as long as you don't skip the Parmesan – it adds quite a bit of cheese flavor to it. Go for cheddar or Swiss cheese if you like. If you like a lot of flavor, add one teaspoon of garlic and onion powder to the mix and drizzle with olive oil before baking. Smoked paprika also pairs well with these flavorings.
Storing
These crackers can be stored in an air-tight container for up to a week. You can also put them in a zip lock bag and freeze them. Melt them in a microwave shortly before allowing to come to room temperature. Alternatively, thaw them in the fridge the day before serving.