JUMP TO RECIPE
For fans of ground beef chili, this is the perfect low-carb alternative to your favorite Mexican dish. Made with a couple of simple ingredients like beef, colorful bell peppers, and canned tomatoes, this weeknight meal is easy to make and has less than 3g net carbs in a serving.
Keto Chili
Preparation Time: 10 minutes
Cook Time: 50 minutes
Serves: 4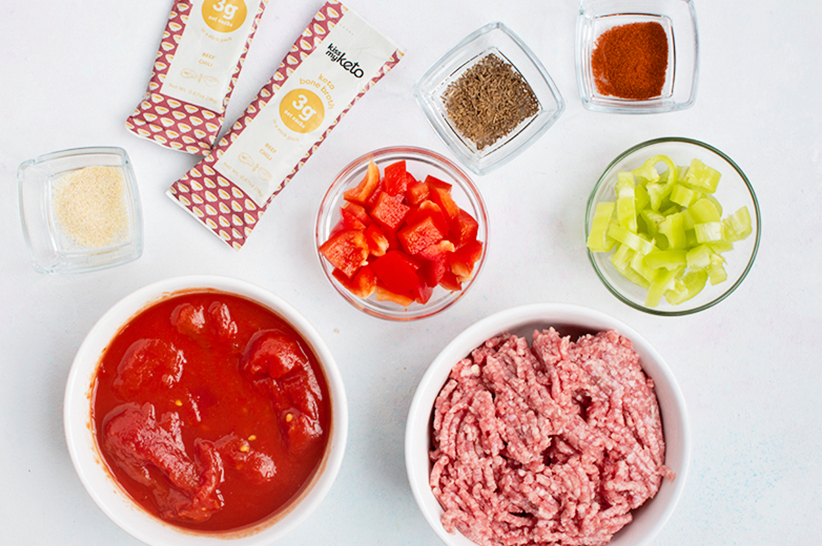 1 lb. ground beef
½ green bell pepper, seeded, chopped
½ red bell pepper, seeded, chopped
1 tsp onion powder
½ tsp garlic powder
½ tsp ground cumin
1 tbsp chili powder
12oz. can chopped tomatoes
1 sachet Kiss My Keto Bone Broth – Beef Chili
1 ¼ cups water
Sour cream, to serve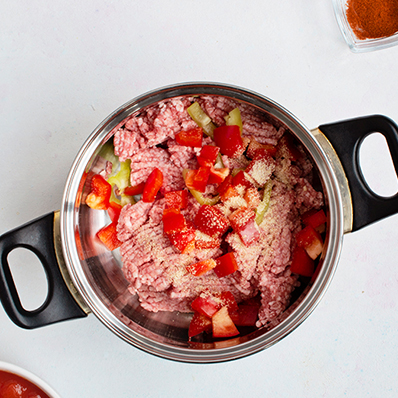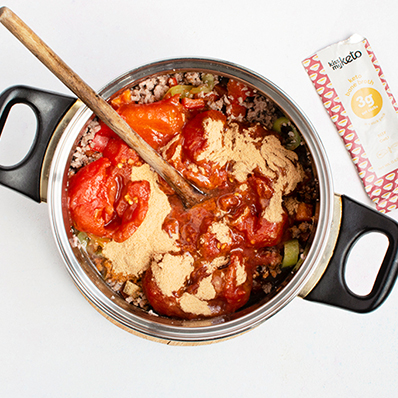 Pour in the water and stir to combine.
Simmer gently for 40 minutes.
Once done, serve warm, topped with sour cream.
Add the beef and bell peppers to a large and deep saucepot and cook over medium-high heat until the beef has browned and the peppers are tender.
Sprinkle with the spices, chopped tomatoes, and bone broth. Stir and cook for 30 seconds.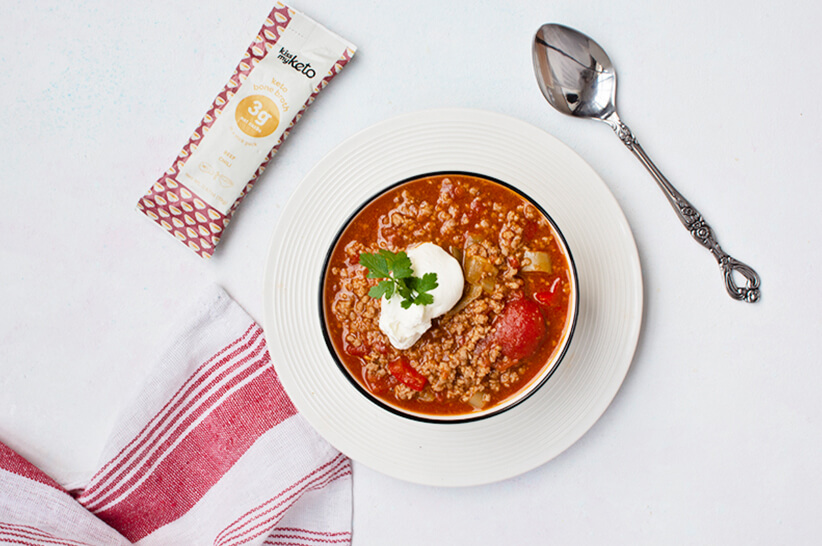 Tips & Tricks
Feel free to make this with one medium diced onion if you love onion flavor. It will slightly increase this meal's carb count.
This chili is ready to eat after just 20 minutes cooking time; however, we find that yields the best and strongest flavor after at least 1 hour of slow simmering.
Serve it with your favorite keto bread recipe. We find it goes well with keto mug bread as well as keto macadamia bread.