As someone who's following a keto diet, you likely already know that traditional bread isn't allowed on a low-carb diet.
The good news is you can still enjoy keto-friendly bread by using low-carb, high-fat ingredients. Need ideas? In this guide we'll share our top keto bread recipes that will satisfy your carb cravings and keep you in ketosis.
If you're referring to typical bread made from carbohydrate-based ingredients such as wheat flour and sucrose, the answer is no.
A standard slice of white bread contains around 14 grams of net carbohydrates. Bread is a popular staple in the Western diet, and its carbs can quickly add up throughout the day and exceed the daily carb limit on keto.
On the bright side, bread can also be keto-friendly as long as low-carbohydrate and high-fat ingredients are used. For example, almond flour (Kirkland Signature) is a healthy and keto-approved alternative to wheat flour with only 3 grams of net carbs per ¼ cup serving.
6 Best Keto Friendly Bread Recipes
Without further ado, let's check our list of grain-free keto bread ideas that are ten times better than store-bought options, whether you're just getting started on keto or are in search of new recipes.
If you love macadamia nuts, you'll probably love this bread, too. Macadamias are rich in monounsaturated fats which help reduce your risk for heart disease when used in place of saturated fat 1. For this recipe, you only need nine ingredients and a total prep and cooking time of 1 hour. Each serving contains only 2.5 grams of net carbs, so enjoy knowing this bread won't do a number on your keto diet.
---
Just because you've gone keto doesn't mean you can't enjoy the fruity flavor of bananas. This keto-friendly banana bread tastes like the traditional banana bread you used to enjoy, minus the excess carbs. If you have guests coming over during the weekend, this recipe is perfect because it yields up to 12 servings, with each serving containing only 2.1 grams of net carbs.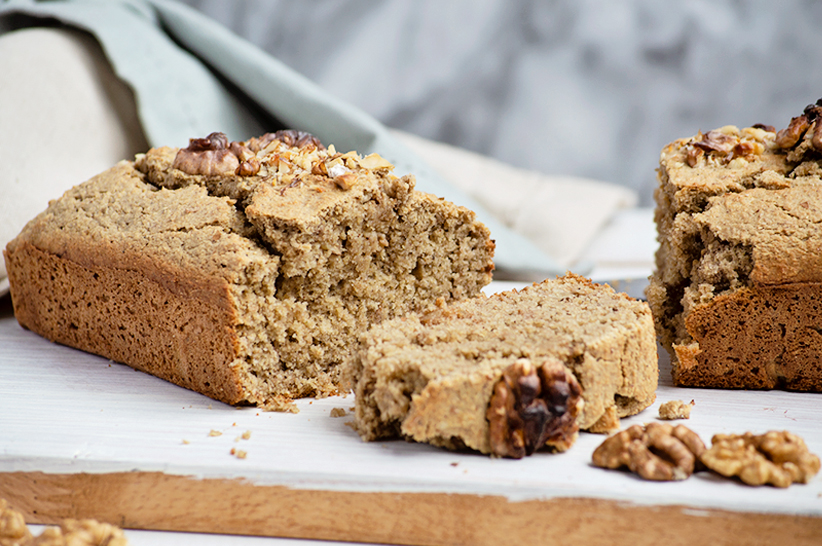 ---
3. Low-carb pumpkin bread
Keto- and paleo-friendly, this pumpkin bread contains plenty of healthy fats and antioxidants thanks to both pumpkin puree and pumpkin seeds. This keto pumpkin bread takes longer than an hour to make, so the best time to prepare it may be over the weekend. You can also store this bread in the fridge for up to 3 months.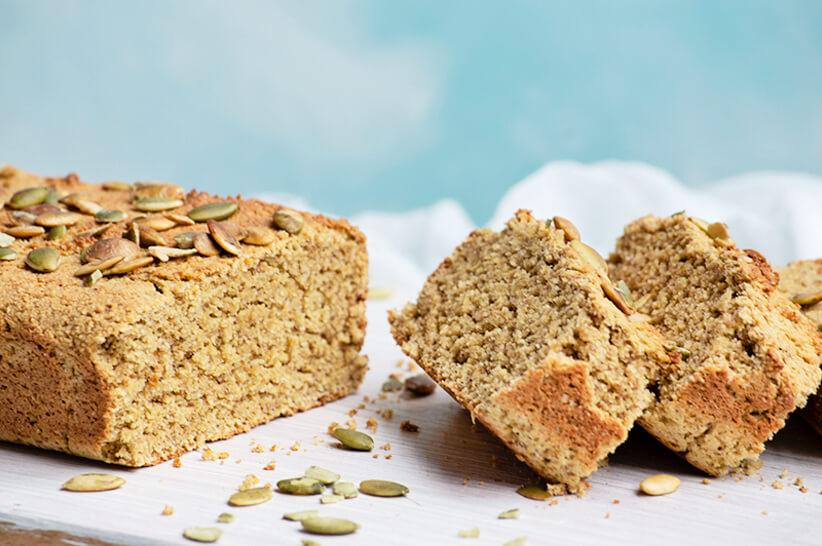 ---
This 8-minute keto bread recipe yields 6 servings and uses only 5 simple ingredients: Olive oil, eggs, almond flour, baking powder, and salt (optional). Here's a tip: Be sure to use a large mug to make it easier to cook the bread. This recipe goes well with other keto-friendly foods and drinks such as avocado egg salad, french onion soup, and bulletproof coffee.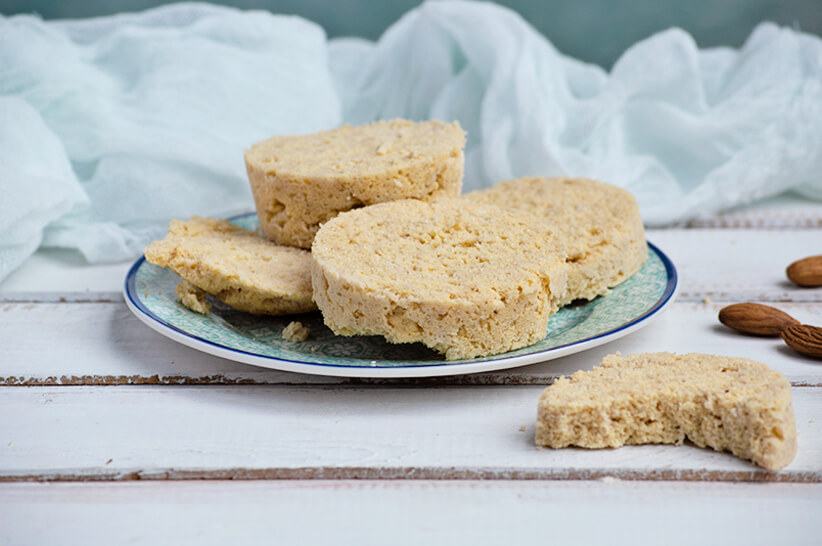 ---
Cheese isn't just keto-friendly, but it also provides satiating protein as well as some vitamins and minerals. This recipe uses mozzarella, cream cheese, and parmesan. Sound delicious? It's surprisingly low in carbs, with each serving containing only 2.9 grams of net carbs.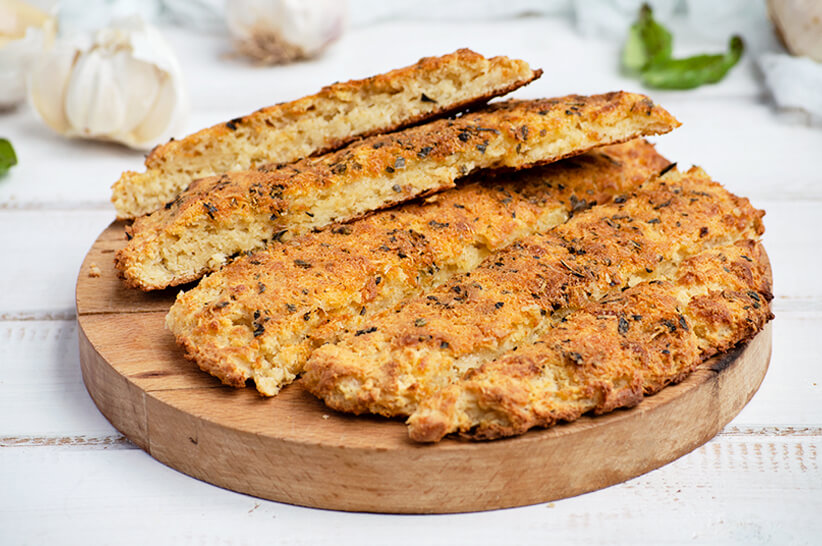 ---
Deliciously creamy, this cloud bread uses eggs, cream cheese, cream of tartar, and optional Italian herbs such as basil and parsley for added flavor. If you're transitioning into keto, this would be a perfect snack food since it has almost 6 grams of fat and only 0.4 grams of total carbs per serving. If cream of tartar isn't available, you can use lemon juice or white vinegar instead.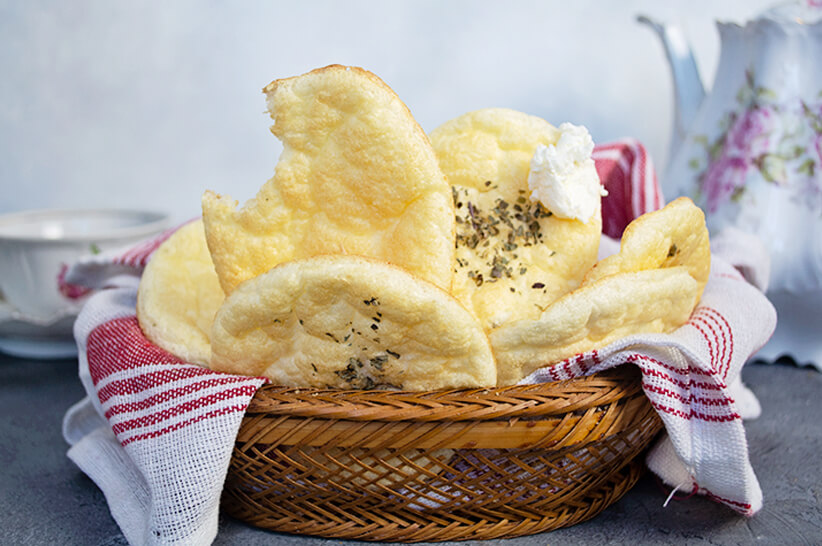 The next time you're craving bread, try any of these keto bread recipes; they taste good and won't compromise your diet and fitness goals and will likely become your new favorites. Share these bread recipe ideas with your friends and anyone who's thinking of starting a keto diet.
Traditional bread isn't allowed on a keto diet, but making bread with low-carb ingredients makes it keto-friendly.
When following a keto diet, stick to low-carb and high-fat ingredients such as almond flour, coconut flour, eggs, butter, nuts, olive oil, and cheese. Avoid any kind of wheat-based flour.
Unlike traditional bread, keto bread is much lower in carbs so it can be enjoyed without fear of exceeding the keto carb limit for the day.