JUMP TO RECIPE
If you miss banana bread ever since starting your keto diet, then this recipe is here to curb those cravings! It tastes almost exactly like the real deal but comes with only a fraction of the carbs – 2.1g per slice to be more exact. The trick? Using sugar-free banana extract. The resemblance is uncanny, and we bet your non-keto friends won't be able to tell the difference.
Keto Banana Bread
Preparation Time: 15 minutes
Cook Time: 60 minutes
Serves: 12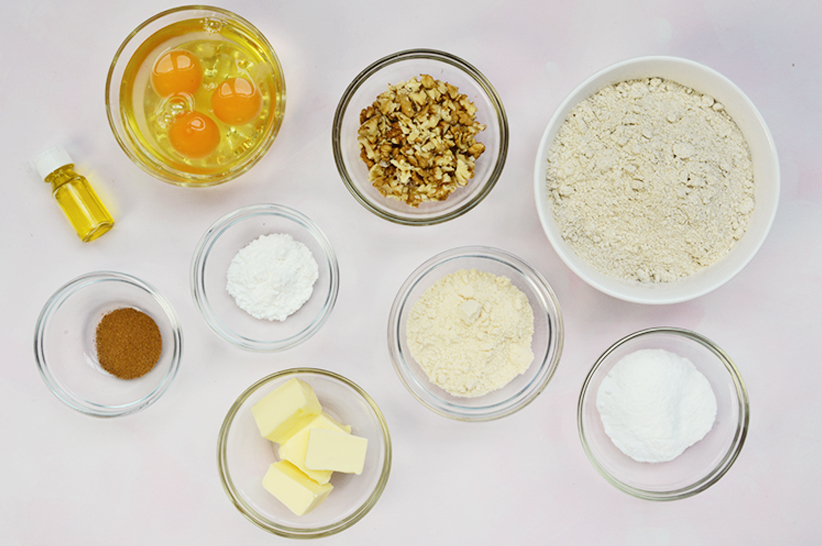 2 cups almond flour
¼ cup coconut flour
½ cup chopped walnuts
2 teaspoons baking powder
2 tsp cinnamon
6 tbsp softened butter
½ cup erythritol
4 large eggs
¼ cup almond milk
2 tsp sugar-free banana extract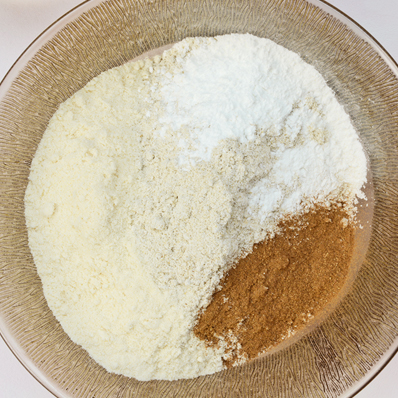 Preheat oven to 350F and line a loaf pan with baking paper.
In a large mixing bowl, combine the almond flour, coconut flour, baking powder, and cinnamon.
In a separate bowl or stand mixer, beat together butter and erythritol until light and fluffy.
Beat in the eggs and stir in the banana extract and almond milk.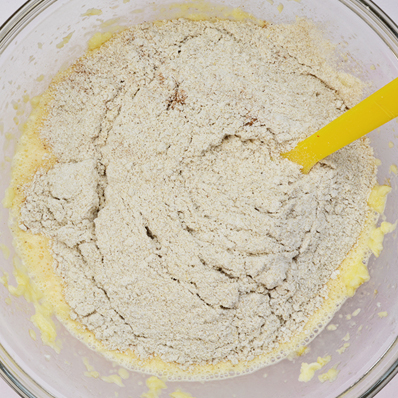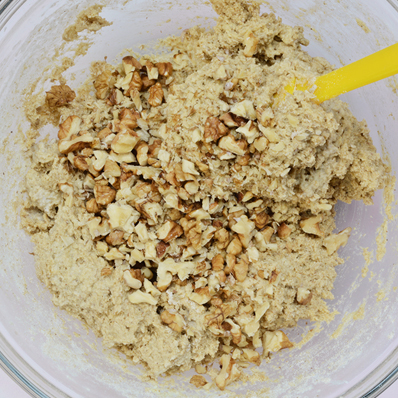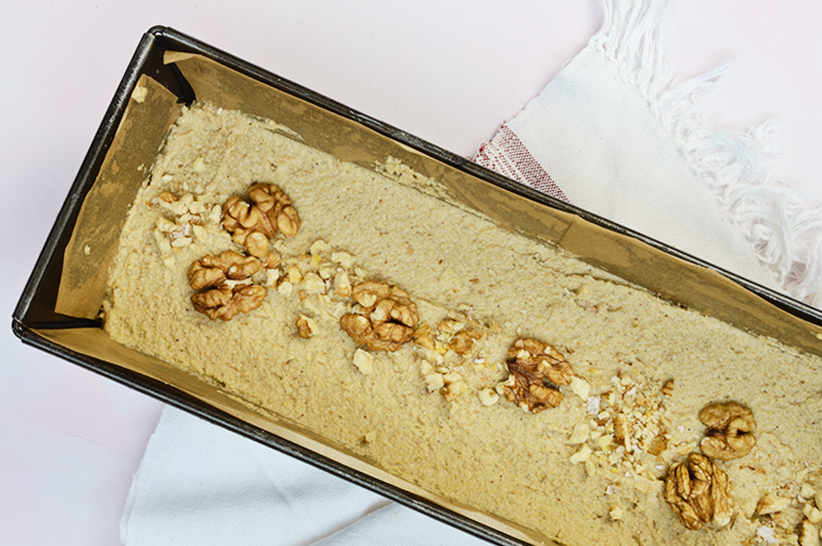 Add the dry ingredients to the wet ingredients and beat on a low setting until you get a dough.
Finally, stir in the chopped walnuts.
Transfer batter into the prepared loaf pan and press evenly to create a smooth top. If desired, sprinkle with additional chopped walnuts, pressing lightly into the surface.
Bake for 50-60 minutes or until an inserted toothpick comes out clean.
Let cool completely before removing from pan and slicing.
Tips & Tricks
Tweaking keto banana bread
To improve the texture of this low-carb banana bread, you can use ½ teaspoon of xanthan gum. This will make it hold better and a little bit softer. To make this banana bread completely dairy-free, use coconut oil in place of butter.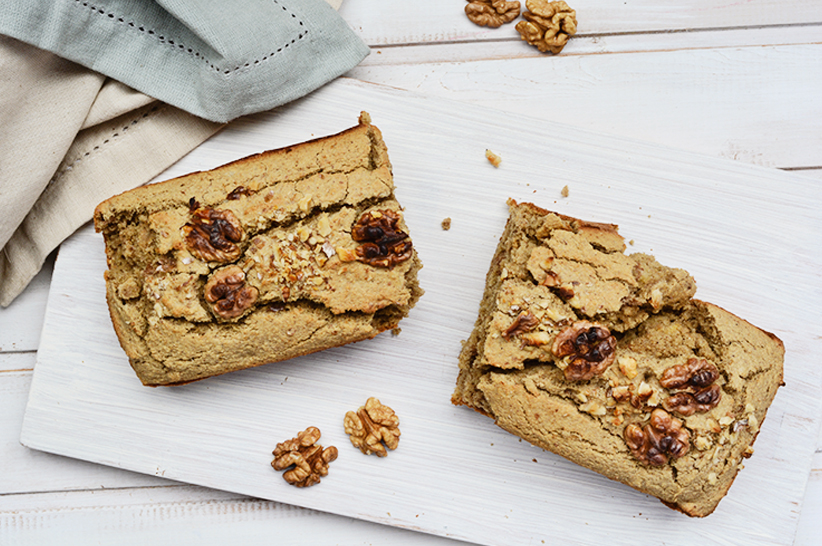 Additional tips
Using fresh baking powder is non-negotiable. Keto breads don't rise as well as wheat breads, and fresh baking powder can make a huge difference in the fluffiness of your low-carb breads. Another important thing is not to cut the bread before it is completely cooled. Otherwise, you'll end up with a crumbly and dry loaf. And to keep your loaf fresher for longer, keep in in the fridge in an air-tight container.