JUMP TO RECIPE
This cheesy garlic bread is made with Fathead dough, and it's topped with a buttery Parmesan and basil mixture. The texture is also amazing – soft on the inside and crispy on the outside. If you're a lover of Italian flavors or want to make a quick snack for a dinner party, then definitely try this gluten and grain-free keto bread.
Keto Garlic Bread
Preparation Time: 15 minutes
Cook Time: 20 minutes
Serves: 4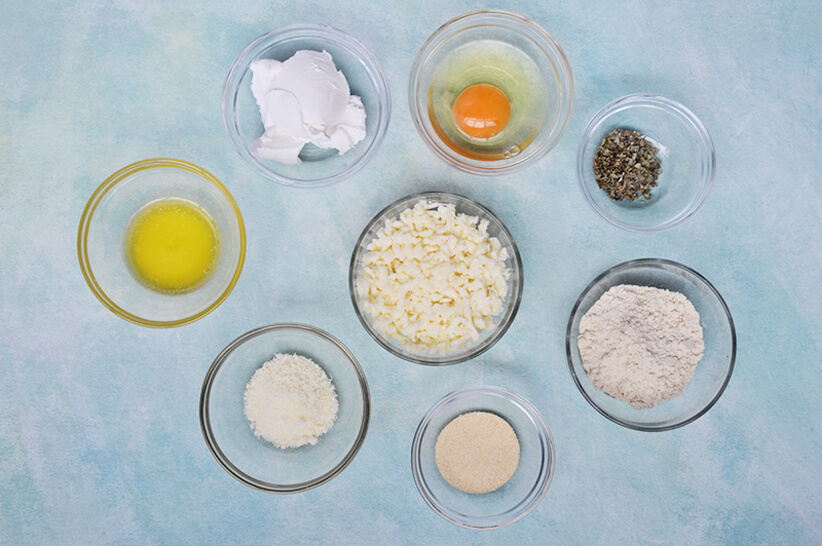 1 cup shredded mozzarella
½ cup almond flour
2 tbsp cream cheese
1 tbsp garlic powder
1 tsp baking powder
Salt, to taste
1 large egg
1 tbsp butter, melted
1 tsp dried basil
1 tbsp freshly grated Parmesan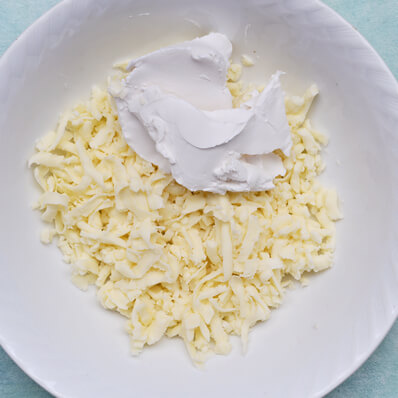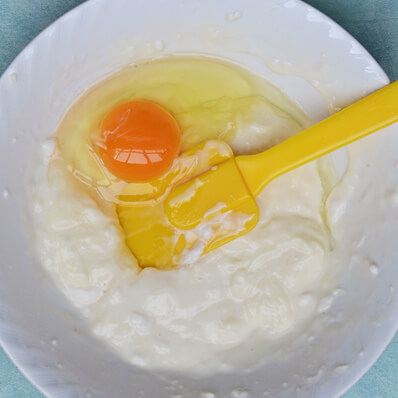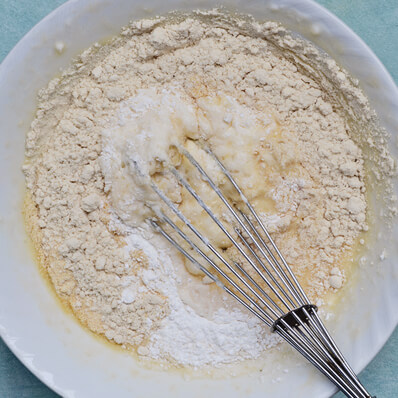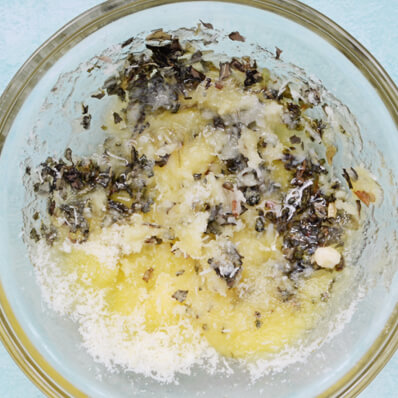 Preheat oven to 400F and line a large baking sheet with parchment paper.
In a medium microwave-safe bowl, add the mozzarella and cream cheese.
Microwave for 1 minute or until the cheese has completely melted.
Whisk in the egg into the melted cheese.
Fold in almond flour, garlic powder, baking powder, and a generous pinch of salt.
Place dough onto the baking sheet and shape into an oval of half an inch thickness.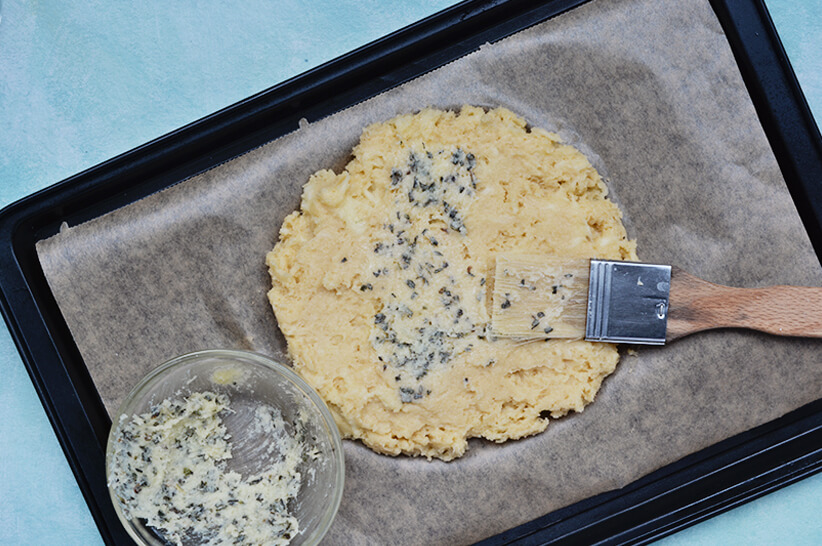 In a small bowl, mix the melted butter with basil and Parmesan. Brush mixture over top of bread.
Bake until lightly golden, about 15 to 17 minutes.
Cool on a wire rack for at least 5 minutes before slicing and serving.
Tips & Tricks

Recipe tweaking
You can replace the almond flour in this recipe with 1/3 of a cup of coconut flour. This is great if you have nut allergies or are simply not a fan of almond flour. If you want to make the dough vegetarian, feel free to skip the egg; however, the dough may not rise as well as with the egg.
Storing the dough
You can freeze Fathead dough for later use and to have a batch always on hand for this keto garlic bread. Wrap the dough in parchment paper and place in the freezer for up to three months. And as far as storing this low-carb garlic bread goes, you can keep it in the fridge, wrapped in parchment paper, for up to 5 days.