JUMP TO RECIPE
Nothing says holidays like stuffed tomatoes shaped into cute, tiny little Santas. These lovely bite-sized appetizers are sure to bring a smile on your guests' faces and they're a fantastic served as a healthy snack for the kids.
Stuffed Cherry Tomatoes
Preparation Time: 20 minutes
Serves: 12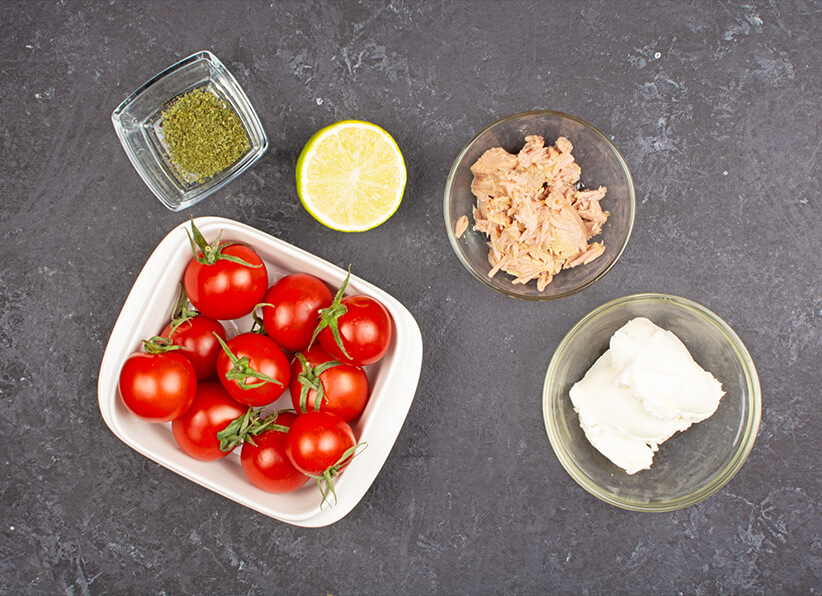 1lb. cherry tomatoes
6oz. can tuna, drained
2 tbsp mayonnaise, optional
2 tsp dried basil, ground
½ lime, juiced
4oz. cream cheese
Salt and pepper, to taste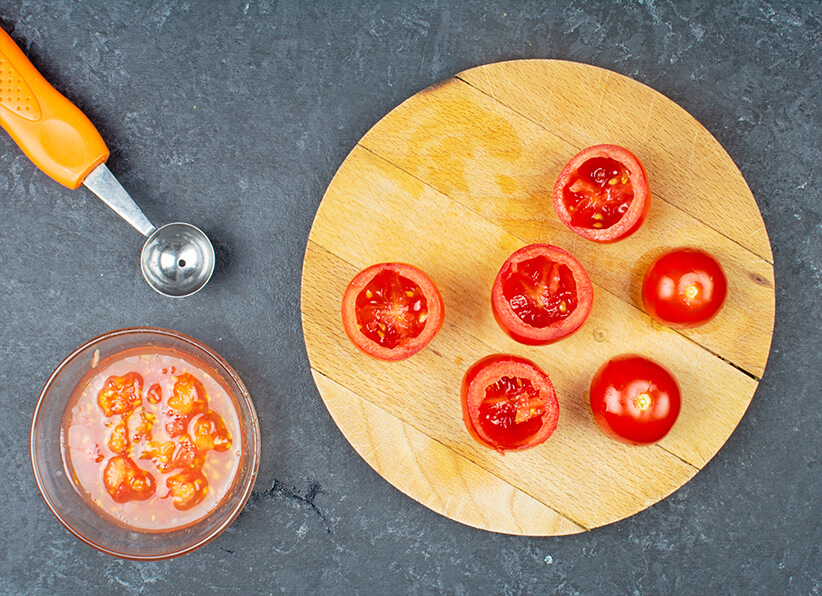 Cut a thin slice off the top of each tomato and place the sliced pieces aside.
Scoop out the pulp with the help of a small melon baller or knife.
Turn the tomatoes upside down and place on a paper towel to drain.
In a mixing bowl, flake the tuna with a fork.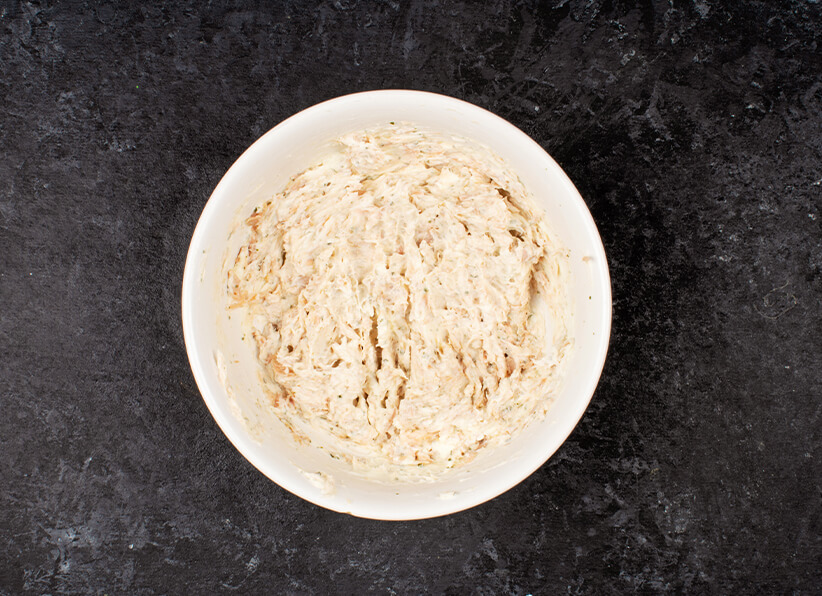 Stir in the mayo, cream cheese (reserve 1 tablespoon), and lime juice.
Add the basil and season to taste with salt and pepper.
Stuff the cherry tomatoes with the mixture.
Use the reserved cream cheese to form Santa's beard on each tomato.
Top with the cut slices of tomatoes and serve.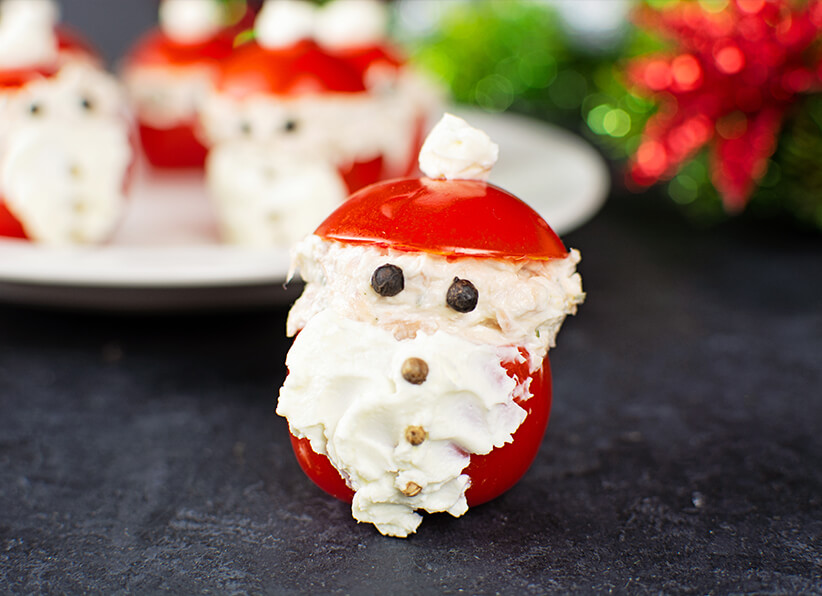 Tips & Tricks
If you want your tomato Santas to look even cuter, make eyes and buttons with peppercorns or black olives chopped into tiny pieces.
Make sure your cherry tomatoes are fresh and firm. Overripe tomatoes won't hold their shape well, especially after adding the stuffing.
These stuffed cherry tomatoes hold well in the fridge for up to two days.