JUMP TO RECIPE
These devilled eggs get their green hue as well as their creaminess from healthy avocados. Lime juice helps keep the avocado filling fresh and slows down oxidizing. The cherry tomatoes on top make this appetizer guac-themed.
Mayo Green Deviled Eggs
Preparation Time: 15 minutes
Serves: 5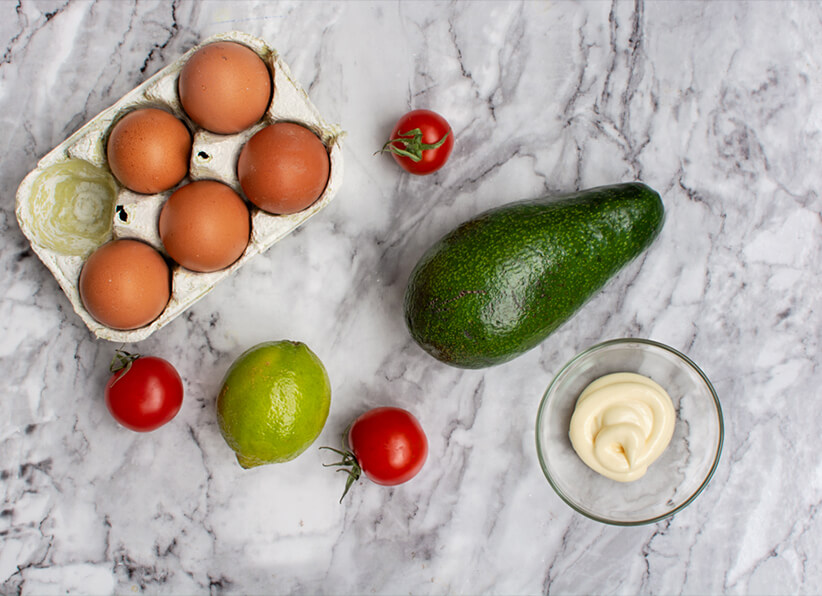 5 hard boiled eggs
1 avocado, pitted
½ lime, juiced
3 tbsp mayonnaise
Chopped parsley, as desired
Salt and pepper, to taste
2 cherry tomatoes, for garnish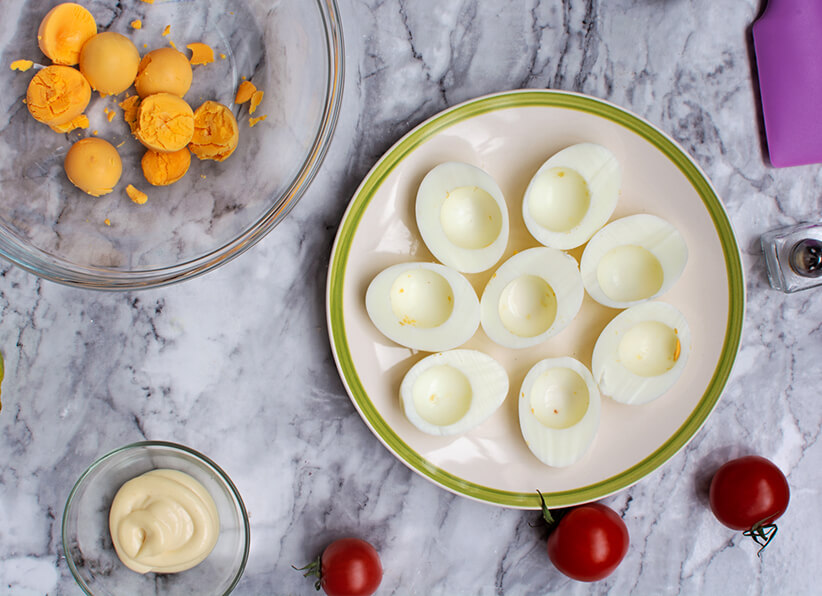 Cut the eggs in half and remove the yolk.
Mash the yolk with salt, pepper, lime juice, mayo, and avocado until smooth.
Spoon the mixture into a zipper bag or piping bag.
Evenly pipe the mixture into each egg whites.
Chop cherry tomatoes and add on top.
Serve.
Tips & Tricks
If you can't find cherry tomatoes, use chopped bell peppers or even crumbly bacon bits – both pair well with this recipe.
These deviled eggs are best served fresh. But you can also make them three hours ahead. Just make sure to keep them in the fridge covered.