JUMP TO RECIPE
This is a fun and tasty Halloween snack, entrée, or platter meal. Made with mini mozzarellas stuffed with pimento olives and decorated with a bit of red food coloring for that freshly plucked eyeball effect. You can make these a couple of hours ahead and serve them with keto bread and your favorite beverage.
Eyeballs with Olive and Cheese
Preparation Time: 15 minutes
Serves: 10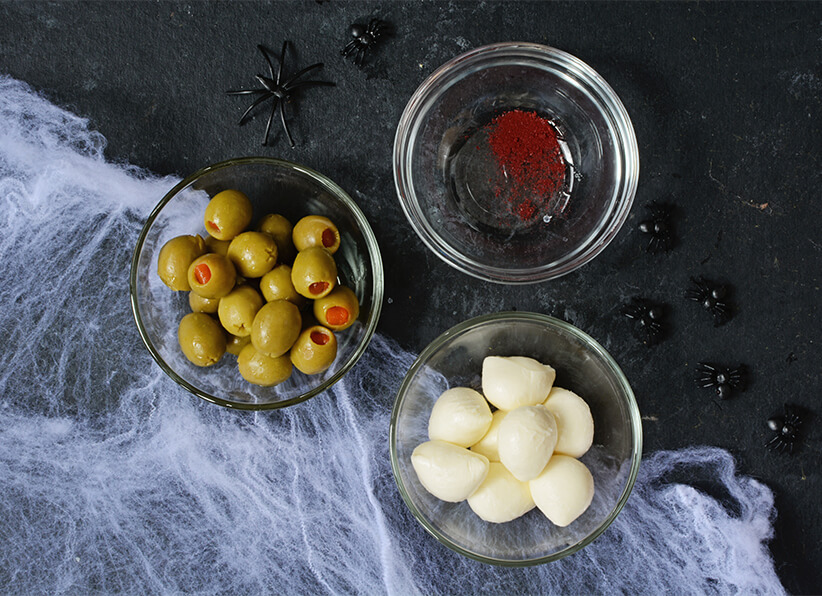 10 pimento-stuffed olives
10 mini mozzarella balls
Red food coloring
A drop or two of water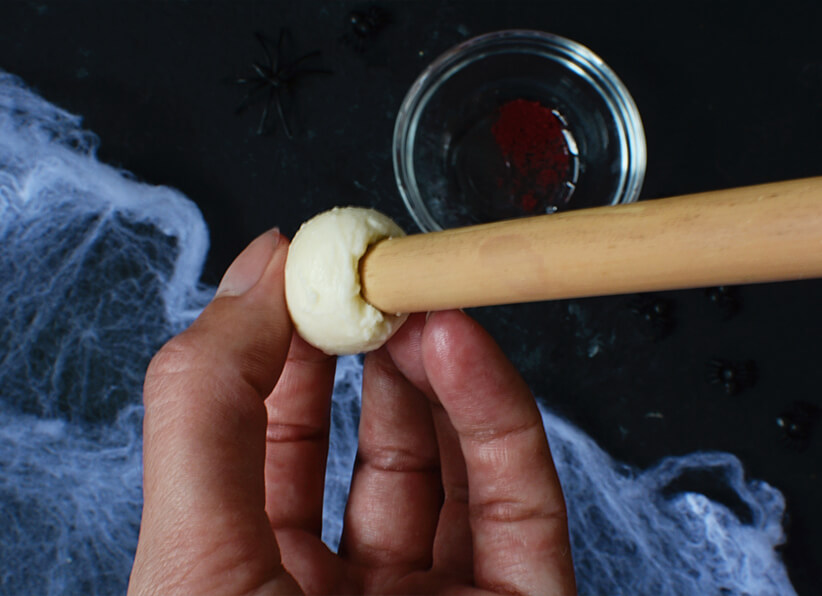 Pat dry the mozzarella balls with a paper towel.
Make a hole in each mozzarella ball using the end of a wooden spoon.
Stuff the mozzarella balls with the olives.
Combine ¼ teaspoon of the red food coloring (in powder) with few drops of water to get a nice paste.
Place the top of a toothpick into the color and draw red lines around the olives, to resemble eyeball blood lines.
Serve.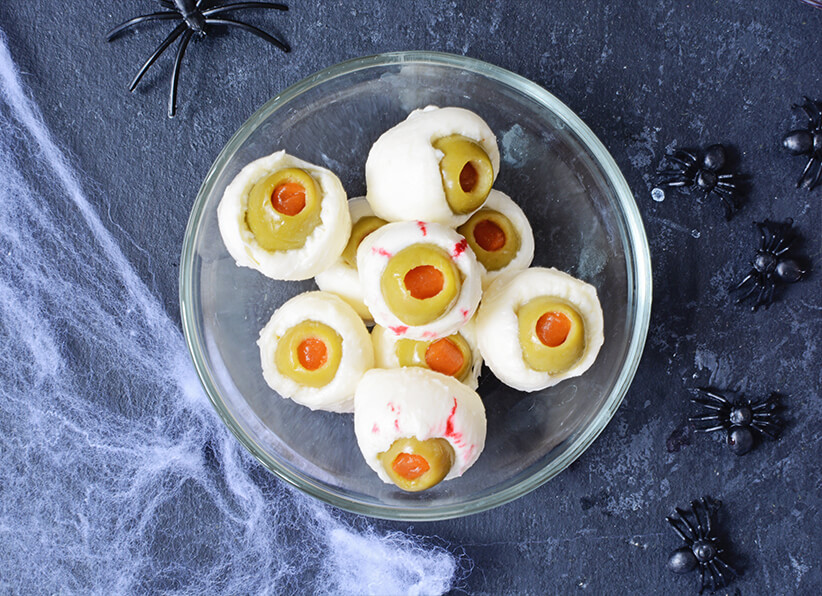 Tips & Tricks
Use Baybybel cheese if you can't find mini mozzarella balls at your local store.
This snack is best made fresh since cheese tends to oxidize if left out for too long.
For easier color application, use a food marker instead.