JUMP TO RECIPE
These bacon-wrapped smokies are perfect served as an appetizer for your Christmas gathering or New Year's Eve. The wonderfully sweet and savory sauce gives these smokies a roasted flavor and beautiful caramel color. They're tastiest served warm, but you can reheat them in the oven if you plant on making them ahead.
Bacon Wrapped Mini Sausage
Preparation Time: 10 minutes
Cook Time: 30 minutes
Serves: 24
For the wraps:
24 mini pork sausages (or smoked sausages)
24 slices bacon
For the sauce:
3 tbsp sauce (mix
2 tbsp sugar-reduced ketchup,
½ tsp Worcestershire sauce,
½ tsp hot sauce,
¼ tsp onion and garlic powder, or to taste
a pinch of ground cumin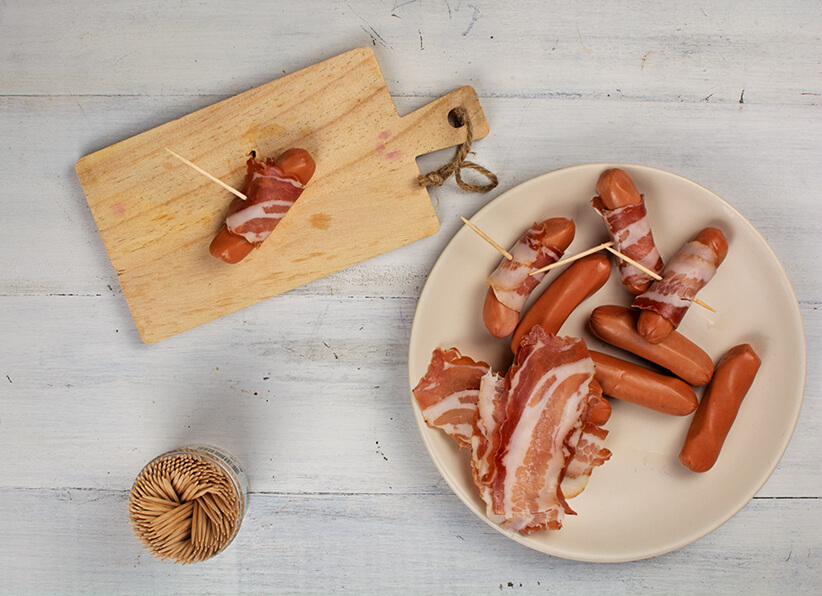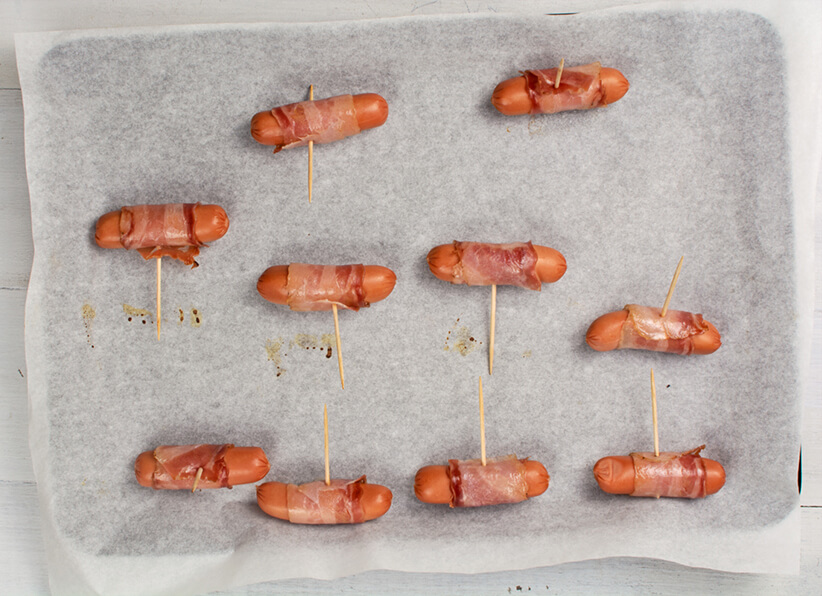 Preheat oven to 375F.
Wrap each sausage with the bacon slices and secure them with a toothpick.
Arrange on a baking sheet that you've lined with baking paper.
Bake for 20 minutes.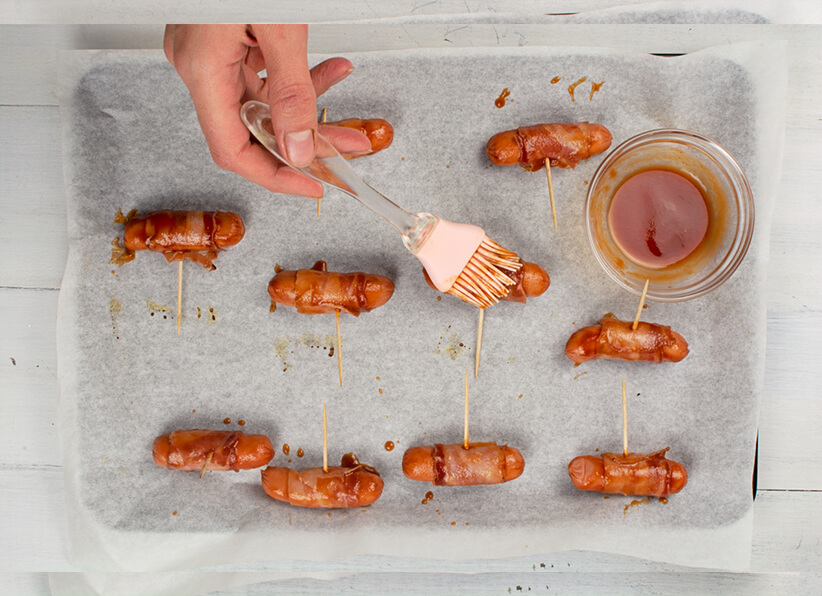 Meanwhile, make the sauce: combine all sauce ingredients in a mixing bowl and mix well.
Remove the mini sausages from the oven, brush with the sauce, and continue to bake for an additional 10 minutes.
Serve warm.
Tips & Tricks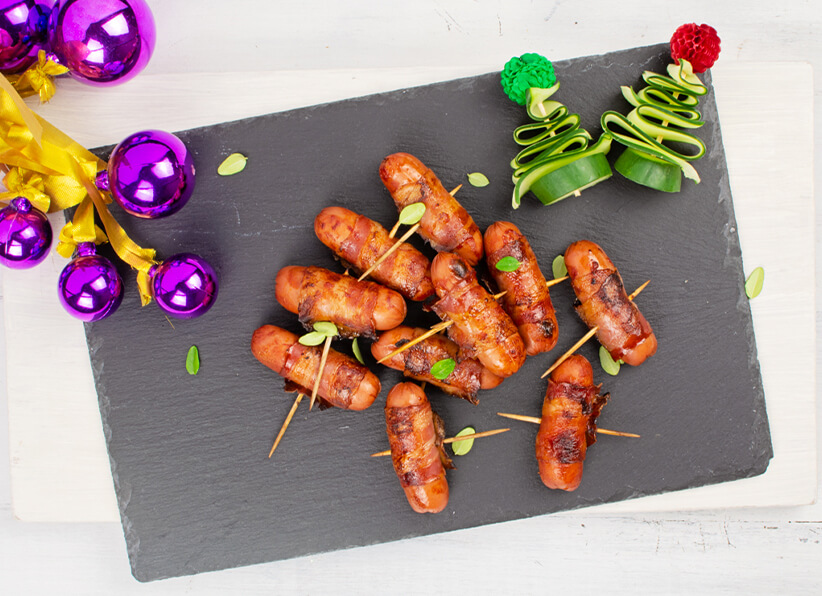 In case you can't find mini sausages at your local store, use regular-sized sausages. Cut them into 1 ½-inch pieces and you're good to go.
You can assemble these sausages way ahead of time and store them in the freezer. Bake them right from the freezer once guests arrive and increase the baking time by 5 minutes.