JUMP TO RECIPE
This is a healthy and nutritious low-carb pizza made with fathead dough and chicken, mozzarella, and spinach topping. Once you make this pizza, you'll no longer be missing your favorite guilty pleasure. The taste and texture of fathead dough is close enough to classic pizza dough but without all the extra carbs.
White Chicken Pizza
Preparation Time: 15 minutes
Cook Time: 20 minutes
Serves: 6
Dough:
2oz. cream cheese
¾ cup shredded mozzarella
1 small egg, beaten
⅓ cup almond flour
1 good pinch garlic powder, optional
Topping:
1 skinless and boneless chicken breast, cooked, or grilled and shredded
½ tablespoon olive oil
1 clove garlic, halved
½ cup heavy cream
1 cup spinach, chopped
½ cup shredded or sliced mozzarella
Salt and pepper, to taste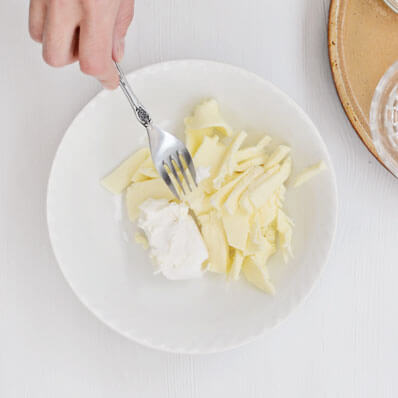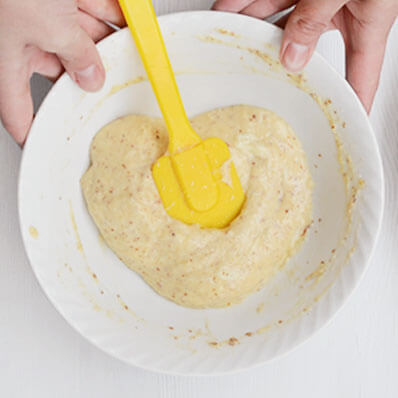 Preheat oven to 375F.
Make the pizza dough by adding cream cheese and mozzarella to a microwave-safe bowl.
Microwave on high for 20 seconds or until the mozzarella is runny.
Fold in the egg, almond flour, and garlic powder, if using.
Brush a pizza pan with some olive oil.
Place the pizza dough onto the greased pizza pan and spread using a spatula to ½-inch thickness.
Bake the dough for 12 minutes.
In the meantime, prepare the topping by heating olive oil in a saucepan.
Add garlic and cook until very fragrant. Remove garlic from the oil.
Pour in heavy cream and add spinach. Cook for 2 minutes.
Spread the mixture over the baked pizza crust. Top the pizza with chicken and cheese.
Bake the pizza for another 10 minutes.
Slice and serve.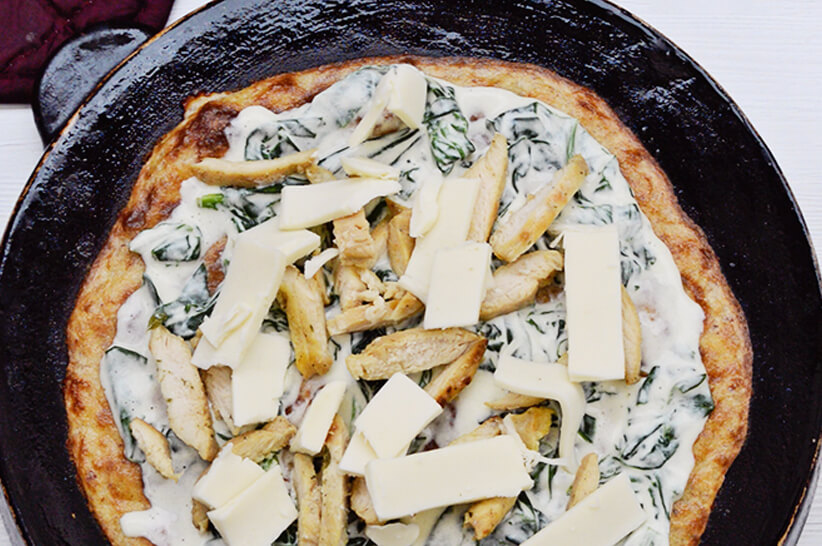 Tips & Tricks
Preparation and storage tips
You can store the baked pizza in the fridge for up to three days. Reheat it in the microwave and it will taste as good as freshly made. If you want to save time, you can make bigger batches of the fathead dough and freeze it in a zip lock bag or a container. It can last in the freezer for up to 2 months and in the fridge for a whole week. To defrost it, reheat it in the microwave on low until it's soft and lukewarm to the touch. Remember, you don't want to cook the eggs when microwaving!
Nutrition benefits
This delicious pizza is rich in calcium from the mozzarella. Mozzarella is also a good source of phosphorous, a mineral that helps with calcium absorption when consumed in moderation. A great thing about mozzarella cheese is that it's low in carbohydrates, providing only 2g per 100g of product. You will also get plenty of vitamin K and folate from the spinach and brain-benefiting B vitamins from the chicken.