JUMP TO RECIPE
These flourless fajita rolls will make you forget about tortillas. All you need is very thin slices of sirloin steak topped with bell pepper and onion strips. Baked to tender perfection and bursting with fresh flavor, these fajita rolls can be eaten alone or dipped in queso, cheese, or avocado dip.
Steak Fajita Rolls
Preparation Time: 15 minutes + inactive time
Cook Time: 20 minutes
Serves: 6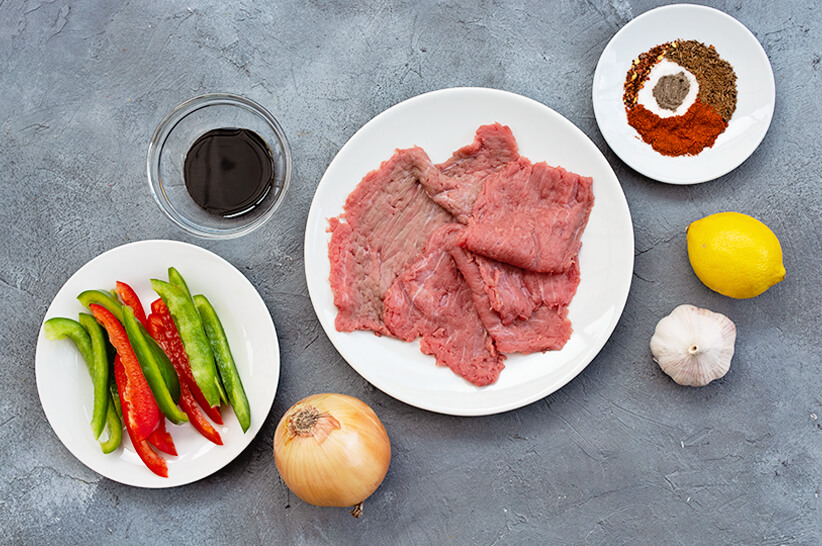 1 lb. sirloin steak, sliced very thinly
1 red bell pepper, seeded, cut into strips
1 green bell pepper, seeded, cut into strips
½ onion, thinly sliced
⅓ cup olive oil
3 tbsp Worcestershire sauce
1 tbsp cumin powder
1 lemon (or lime), juiced
2 cloves garlic, minced
1 tbsp chili powder
½ tsp red pepper flakes
1 tbsp erythritol
Salt and pepper, to taste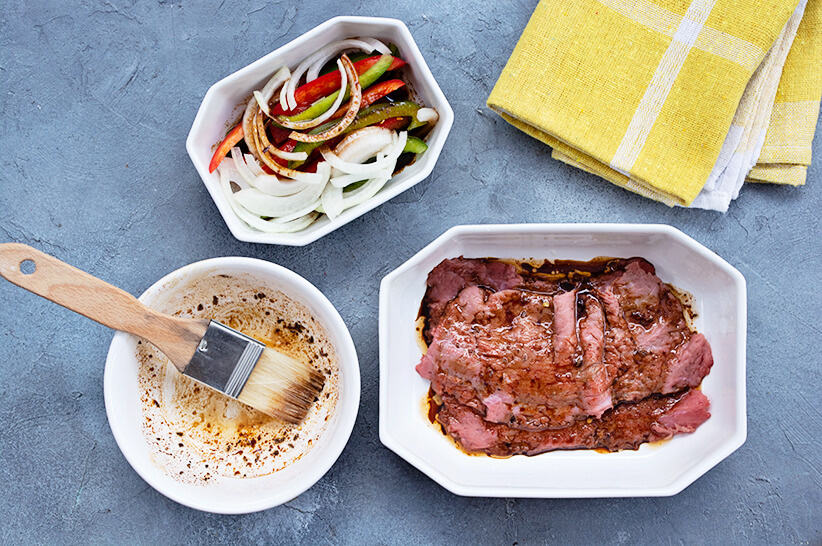 Combine olive oil, Worcestershire sauce, cumin, lemon juice, garlic, chili powder, red pepper flakes, and erythritol in a bowl.
Put the thinly sliced sirloin steak into a shallow bowl.
Place the bell peppers and onion into a separate bowl.
Drizzle the meat and veggies with the prepared spice mixture. Cover and refrigerate for 30 minutes.
Preheat oven to 375 F.
Line a baking sheet with parchment paper.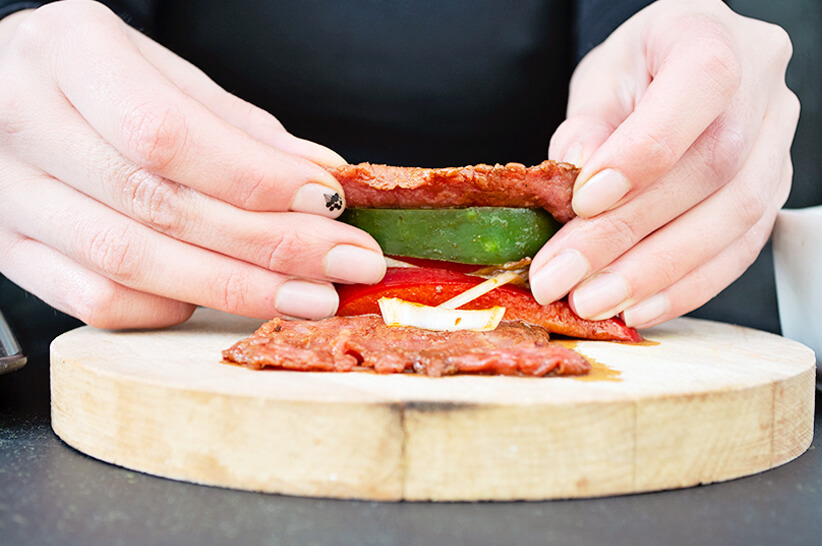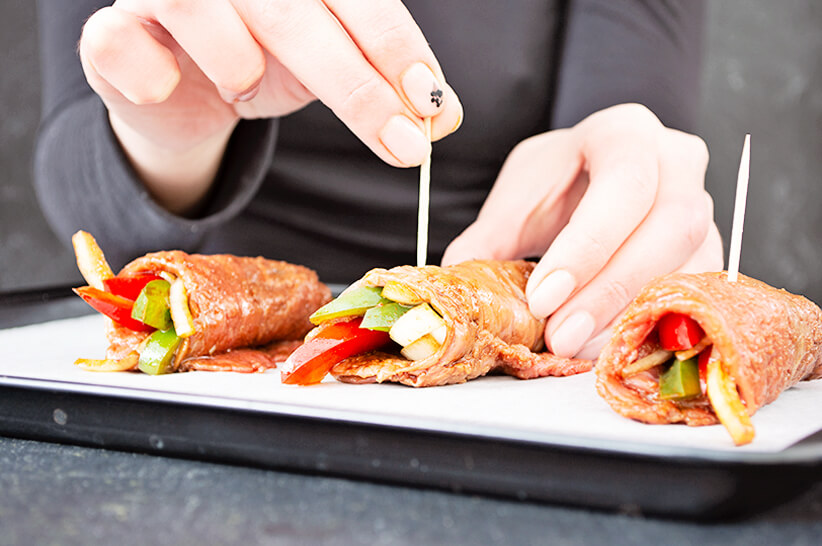 Place the steak on a working surface. Top with bell peppers and onions.
Roll tightly and secure with a toothpick.
Repeat with the remaining meat and veggies.
If there is any spice mixture left, brush the rolls with it. Bake the rolls for 15 minutes. Set your oven to a broil. Broil the rolls for an additional 5 minutes.
Serve warm.
Tips & Tricks
Alternative preparation
Add a little bit of oil or butter to a skillet and place on medium heat. Once the skillet is hot, add the rolls, flap-side down. Gently turn the rolls with tongs so they are evenly seared on all sides. Sear the rolls for 3-5 minutes. Lastly, bake the rolls for up to 15 minutes in the oven so the interior gets cooked evenly.
Nutritional value
These fajita rolls are high in protein and moderate in calories. They provide 4.5g net carbs in a serving as well as B vitamins, fiber, iron, magnesium, and zinc. The added spices boost the antioxidant value of this dish, and studies even show that the antioxidants found in many herbs and spices help prevent cancer.