JUMP TO RECIPE
If you love red bean vegetable soup, then you might want to try out this low-carb version made with soybeans. Unlike most beans, soybeans are low in carbs (2.8 g net carbs/4 oz). But be warned: this sacred crop has a strikingly different taste from other beans and more bite than other cooked beans.
Soybean Vegetable Soup
Preparation Time: 5 minutes
Cook Time: 30 minutes
Serves: 4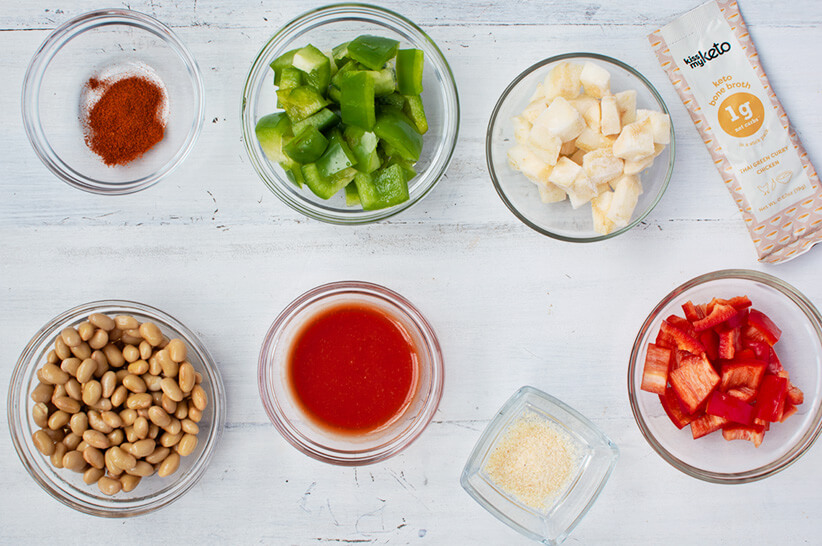 1 tbsp olive oil
½ green bell pepper, seeded, sliced
½ red bell pepper, seeded, sliced
⅓ cup celeriac, chopped
1 tsp onion powder
1 tsp cayenne
2 packets Thai Green Curry Broth
2 cups water
½ cup can soybeans
Salt, to taste
1 tbsp hot sauce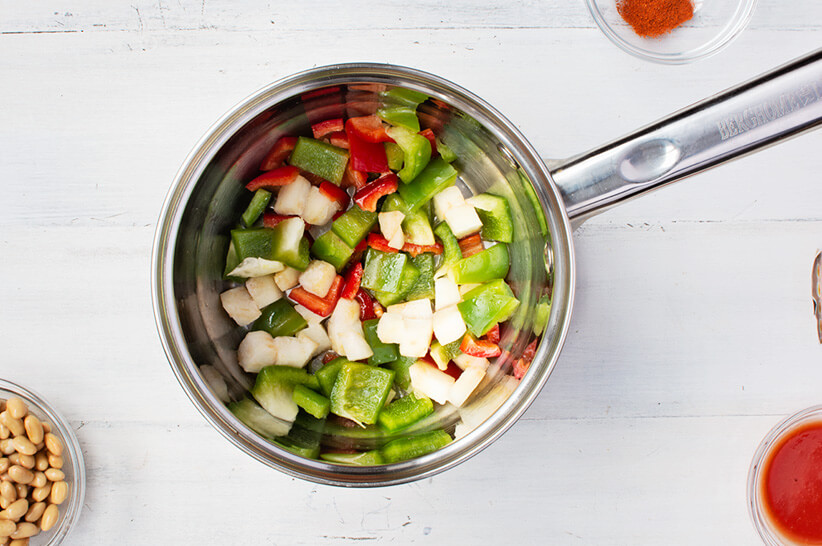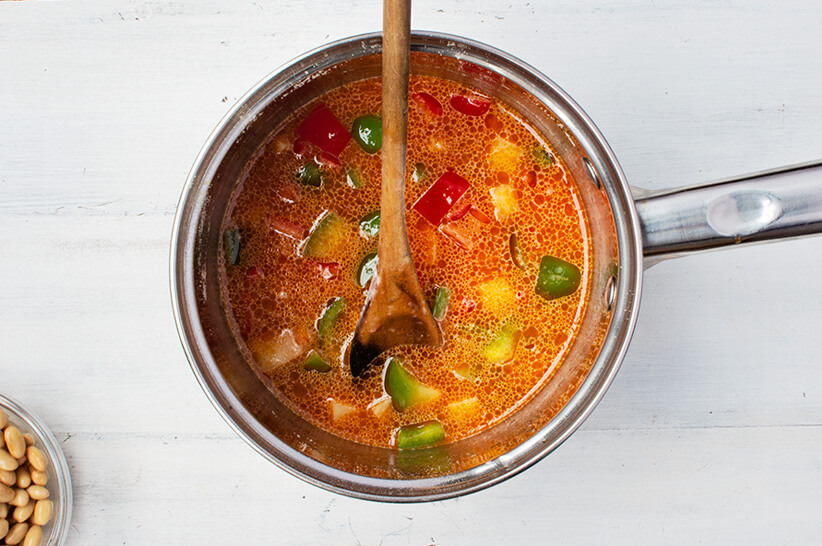 Heat olive oil in a saucepot.
Add veggies and cook until tender, for 10 minutes.
Add onion powder, cayenne, and hot sauce. Stir.
Add KMK Chicken broth and water. Stir to combine.
Simmer the soup 15 minutes. Add drained soybeans and cook 3 minutes.
Serve warm.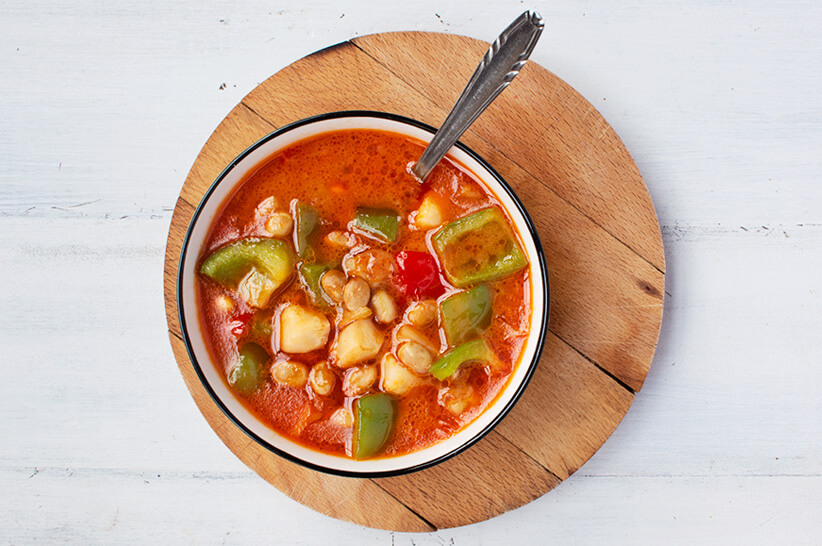 Tips & Tricks
Not a fan of yellow soybeans? Go for black ones instead. These have a taste that's closer to red and pinto beans.
You can use one medium onion instead of onion powder. This will make the soup subtly sweeter, but it will also boost its carb count by around 2 g carbs per serving.
Store leftovers in the fridge for up to 2 days or freeze for up to 3 months.