JUMP TO RECIPE
Although this comforting French classic takes 16 hours to make, most of the work here is done by your slow cooker. The wait is definitely worth it since this meal is flavorful, decadent, and nourishing. It also has only 7.2g of net carbs per bowl.
Slow Cooker French Onion Soup
Preparation Time: 10 minutes
Cook Time: 16 hours
Serves: 4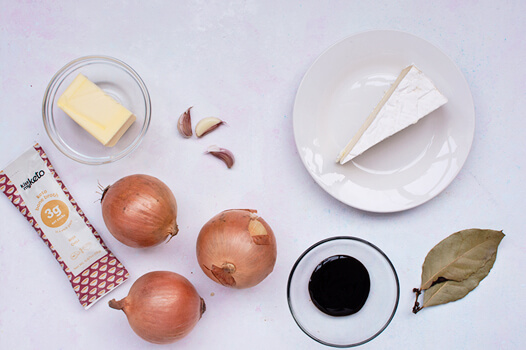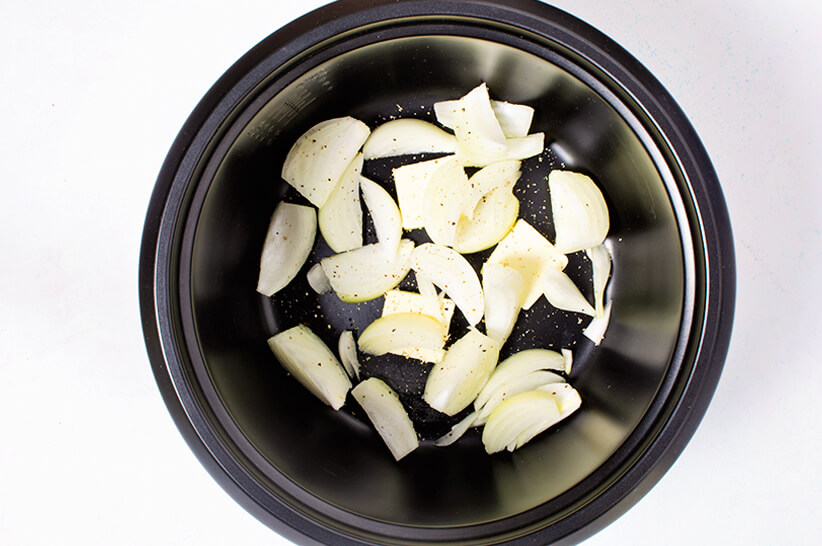 Peel onions and cut into wedges.
In a slow cooker, melt the butter, add onions, and cook, covered on the lowest setting for 10 hours.
Stir in the balsamic vinegar, bone broth, and water. Add the garlic and season to taste.
Cover and cook on low for 6 more hours.
To serve, preheat oven to 350F, ladle soup into bowls, top with soft brie cheese pieces, and bake for 20 minutes or until the cheese is melted.
Serve warm.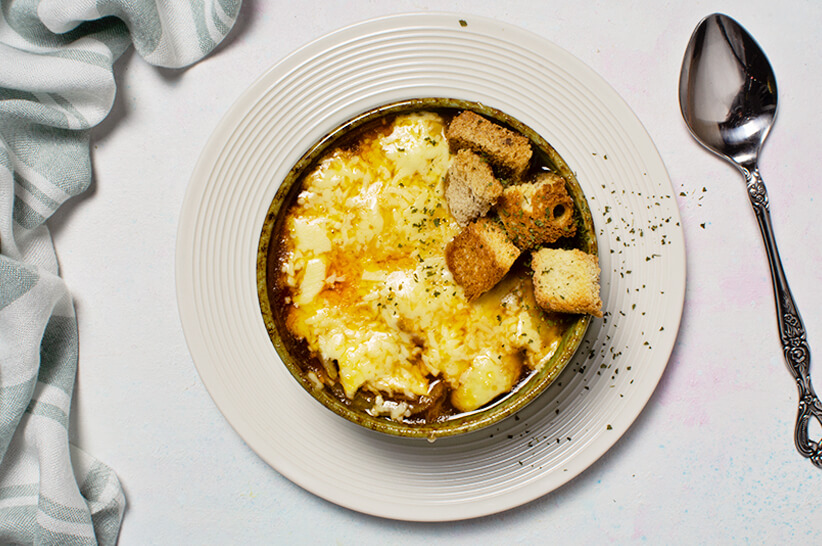 Tips & Tricks
If you don't have a slow cooker, make this soup on the stove. You'll first need to caramelize the onions, which should take around 40 minutes. Then, you should cook the soup as usual for 30 minutes before broiling in the oven.
Classic French onion soup is traditionally served with toasted baguette covered with melted grated Gruyere or Parmesan cheese. On a keto diet, a good alternative is almond bread croutons.
Consider adding dried or fresh thyme as the seasoning here. It balances out the aroma, giving it a touch of herbal freshness.
Health & nutrition
A serving of this soup contains only 260 calories when served without croutons. You'll also get around 13g of satiating protein and a generous 18g of ketogenic fat.
Onions are rich in inulin, a soluble fiber that improves gut health and blood lipids. Onions are also one of the best sources of powerful antioxidants. They're also rich in foci acid, a B vitamin that's essential for normal cell production and renewal. Bone broth adds protein, and especially collagen to this amazing dish.