JUMP TO RECIPE
This vegetarian and hearty soup feels like fall with its golden hue and earthy flavors. Leeks complement butternut squash perfectly here. The added sour cream at the end balances out the flavors and the grated Parmesan definitely brings out the best in this easy-to-prepare meal.
Quick Golden Squash Soup
Preparation Time: 10 minutes
Cook Time: 35 minutes
Serves: 4
3 medium leeks, white parts only, sliced
1 ½ tbsp butter
2 ½ cup squash, peeled and cubed
3 cups water
Salt and pepper, to taste
¾ cup Parmesan, grated
2 tbsp sour cream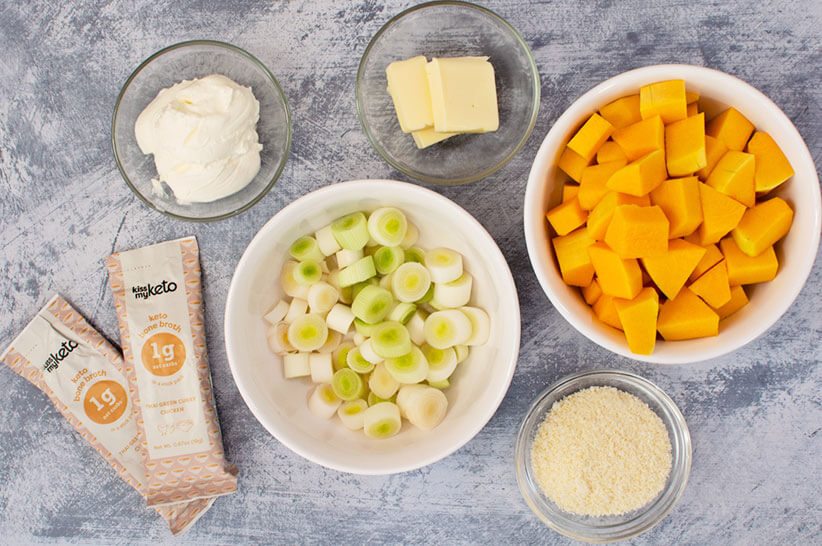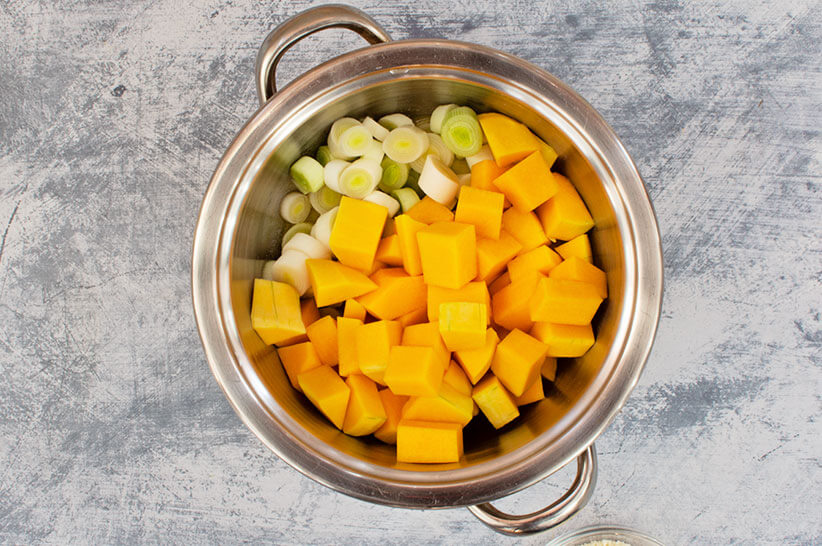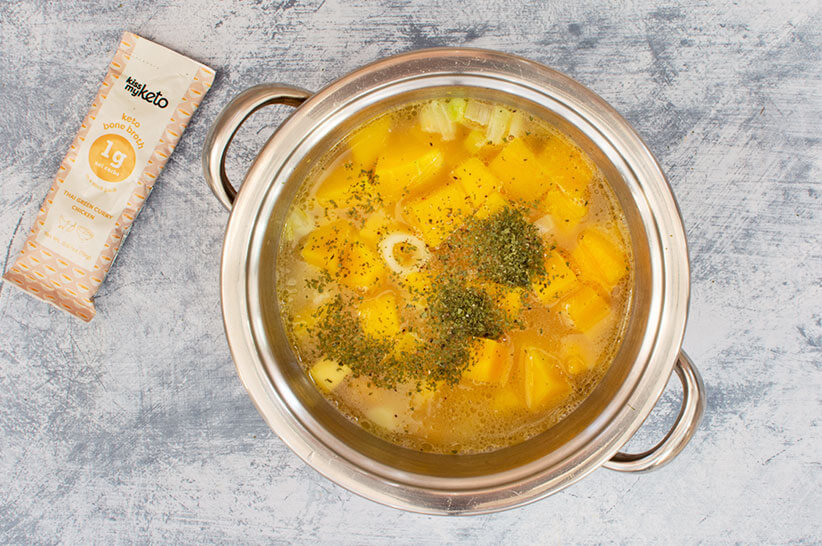 In a large saucepot, sauté the sliced leeks in butter for around 6 minutes or until tender.
Add squash and cook for around 5 minutes.
Add the water and Keto Bone Broth and season to taste with salt and pepper.
Bring to a boil and reduce heat.
Simmer for 12-15 minutes.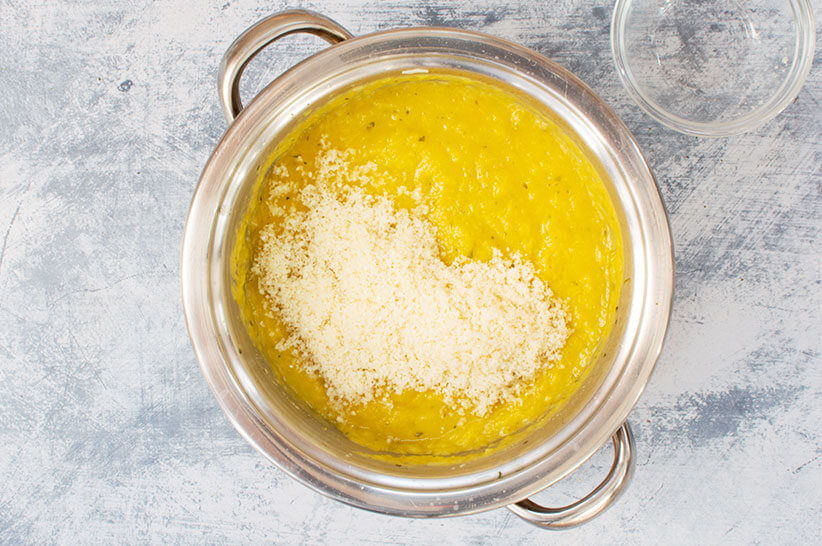 Remove from the heat and puree using an immersion blender.
Stir in the grated Parmesan and reheat the soup shortly.
Serve warm with the sour cream.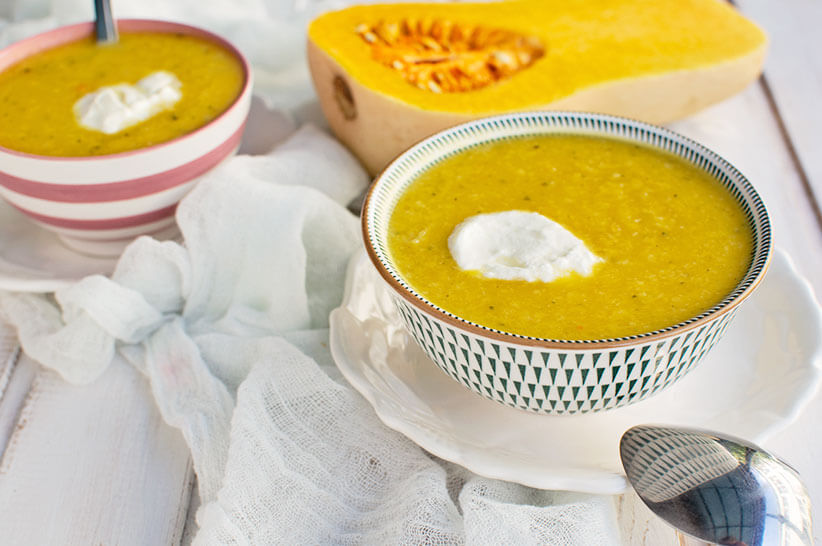 Tips & Tricks
You can use pumpkin in place of squash here. Most pumpkin varieties have an earthy, sweet flavor that would go well in this soup.
Use Greek yogurt or heavy cream in place of sour cream at the end. You can also replace Parmesan with grated cheddar cheese if you like.
Sprinkle soup with chopped green onions before serving for a stronger flavor.