JUMP TO RECIPE
A bowl of comforting chowder is always a win during the colder months. Add pumpkin to this classic dish and you'll get your fall favorite. This pumpkin chowder is perfect as an entrée meal since it is fairly light. You can, however, add more ingredients if you want to enjoy this as a main course.
Pumpkin Chowder
Preparation Time: 15 minutes
Cook Time: 45 minutes
Serves: 4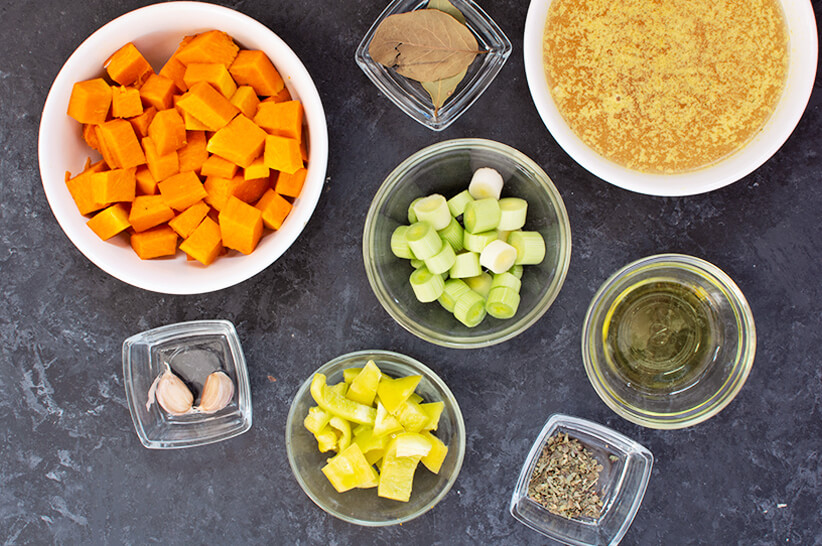 1 ½ tbsp olive oil
1 leek, sliced
2 cloves garlic, chopped
1 green bell pepper, seeded, sliced
1lb. pumpkin, cubed
1 tsp dried marjoram
Salt and pepper, to taste
1 bay leaf
3 cups chicken stock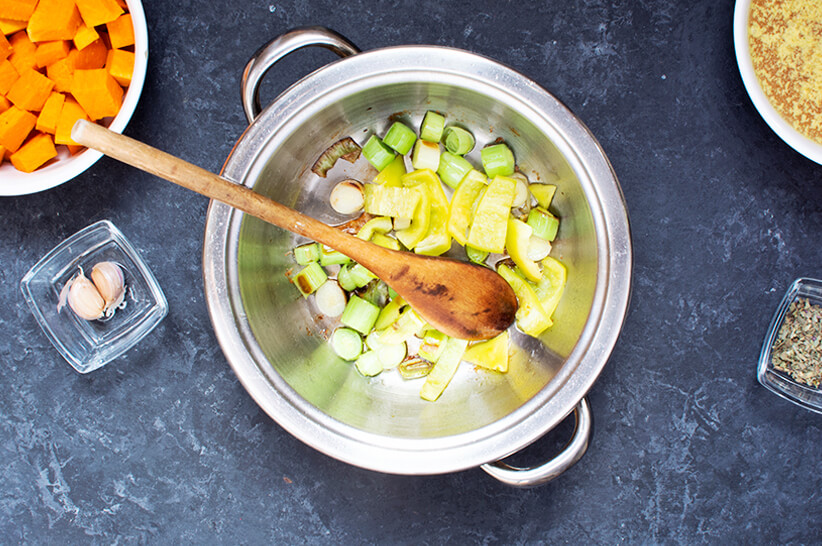 Heat olive oil in a saucepot over medium-high heat.
Add leeks and sauté for 5 minutes.
Add garlic and sauté for 1 minute.
Add bell pepper and sauté for 7 minutes or until tender.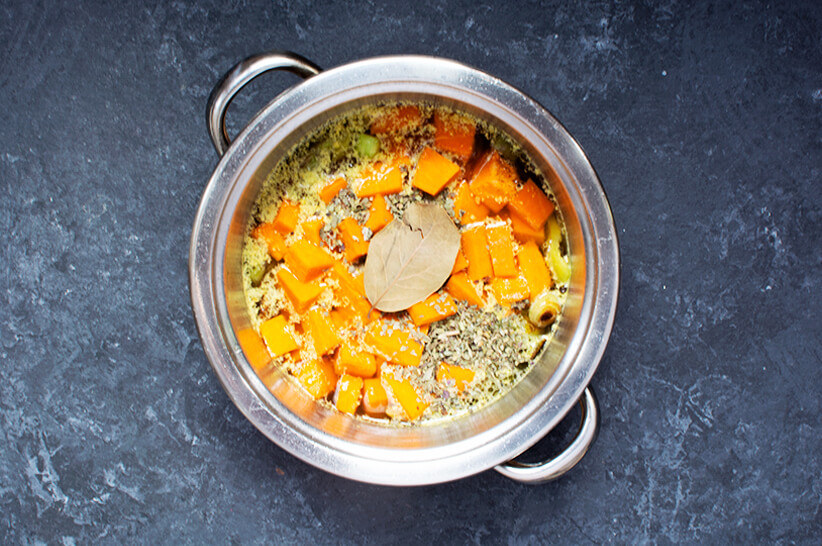 Add the stock and the remaining ingredients.
Let simmer for 30 minutes.
Season to taste with salt and pepper.
Serve warm.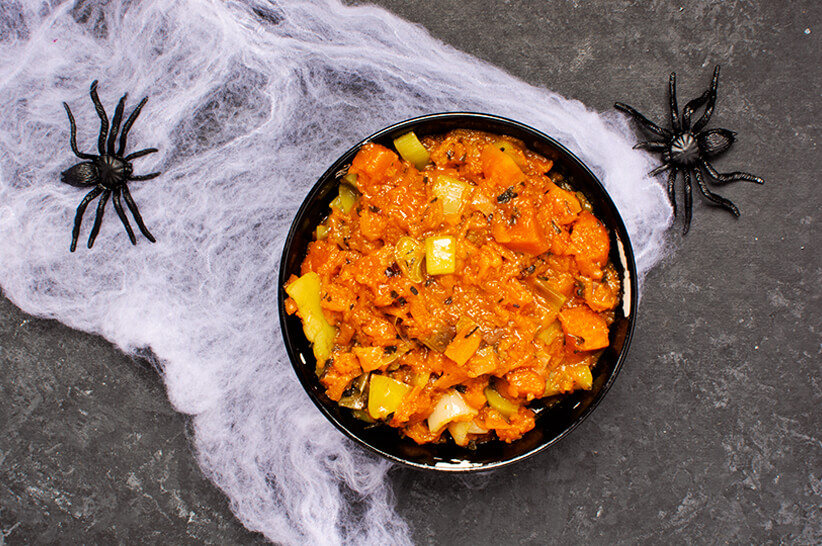 Tips & Tricks
Classic chowder includes cream, milk, and other dairy as well as thickeners. Feel free to add heavy or sour cream to this soup to give it more body and flavor.
Another great option is to sprinkle the chowder with crispy bacon bits once it's done. This adds crunch and not to mention flavor!