JUMP TO RECIPE
These cute and spooky meatballs are the perfect bite-sized snack to serve this Halloween. They're also incredibly easy to make. We used fathead dough that's also featured in our Sausage Mummies recipe. While these meatballs are best served warm, they're good enough cold.
Keto Mummy Meatballs
Preparation Time: 15 minutes
Cook Time: 25 minutes
Serves: 8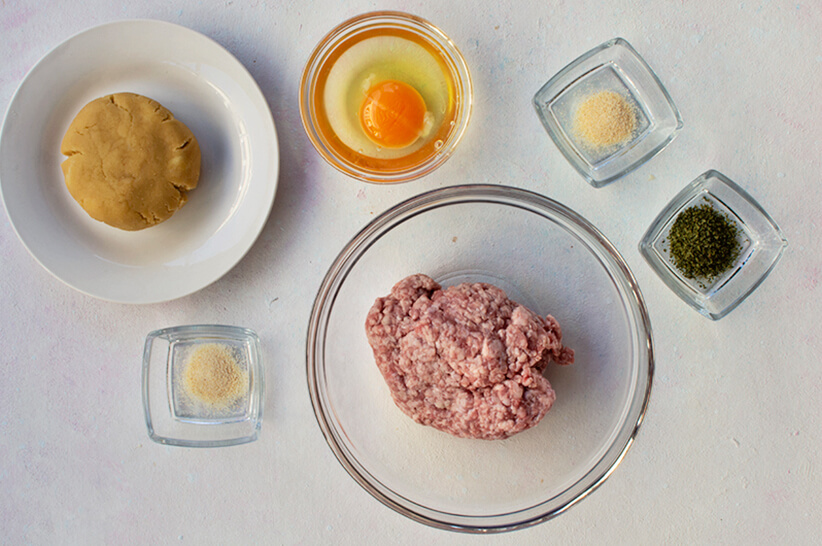 1 lb. ground beef
1 part mozzarella dough (find the recipe here)
¼ cup almond flour
1 medium egg
2 tbsp dried parsley
Salt and pepper, to taste
1 tsp onion powder
½ tsp garlic powder
Mustard, for decoration
Peppercorns, for decoration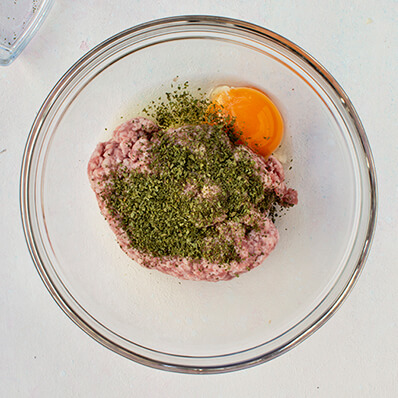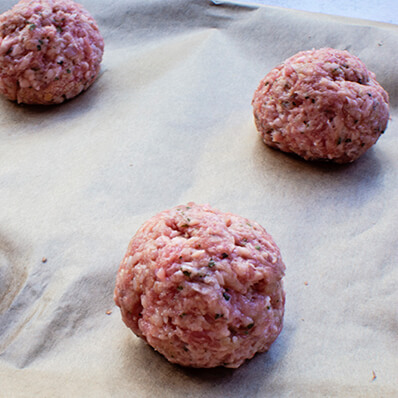 Preheat oven to 400F and line a baking sheet with parchment paper.
In a mixing bowl, mix the ground beef, egg, almond flour, spices, and parsley and stir until combined.
Shape the mixture into 8 meatballs.
Roll the mozzarella dough between two pieces of parchment paper and cut it into thin strips.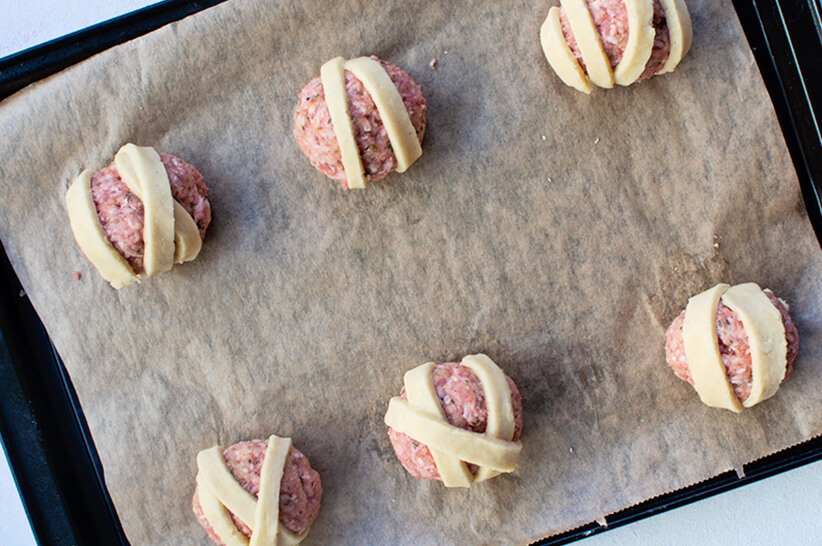 Wrap the strips around the meatballs.
Bake for 15 minutes. Remove from the oven and cover with aluminum foil. Continue to bake for up to 10 more minutes.
Cool the meatballs on a baking sheet.
Make eyes by first adding blobs of mustard and peppercorns on top.
Serve and enjoy!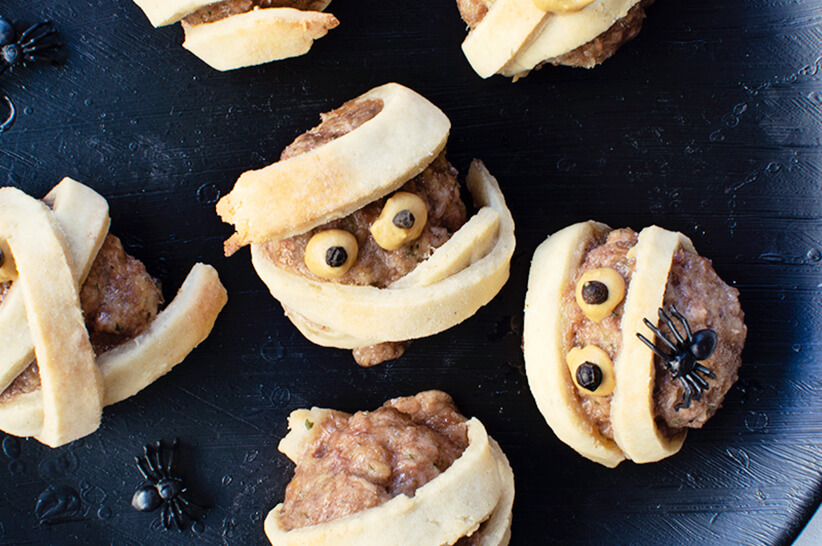 Tips & Tricks
There are countless fathead dough recipe variations, and most will work with these meatballs. You'll need around 8 oz of dough for this recipe.
Make the meatballs ahead of time, keep in the fridge, and assemble with the dough half an hour before serving if you want them fresh.
These are great served with a creamy dip like queso, yogurt, or creamy cheese.