JUMP TO RECIPE
You don't need beans to make this tasty white chicken chili. A low-carb take on a popular Mexican dish, this chili contains only low-carb ingredients but tons of flavor to make it taste like the real thing. And at only 358 calories per serving, you definitely won't worry about going overboard with this easy-to-make chili dish.
Keto White Chicken Chili
Preparation Time: 10 minutes
Cook Time: 45 minutes
Serves: 4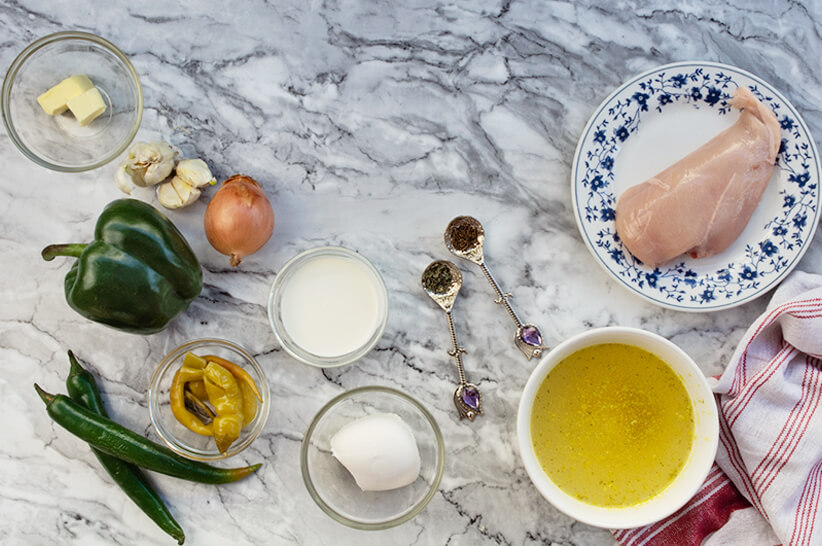 1lb. chicken breasts meat, skinless, and boneless, sliced
1 ½ cups chicken stock, made with bouillon cube
2 cloves garlic, minced
4oz. can chopped chilies
1 jalapeño, chopped
1 green bell pepper, seeded, chopped
1 small onion, chopped
3 tablespoons butter
4oz. cream cheese
1 ½ teaspoons cumin
1 teaspoon dried oregano
¼ cup heavy cream
Salt, to taste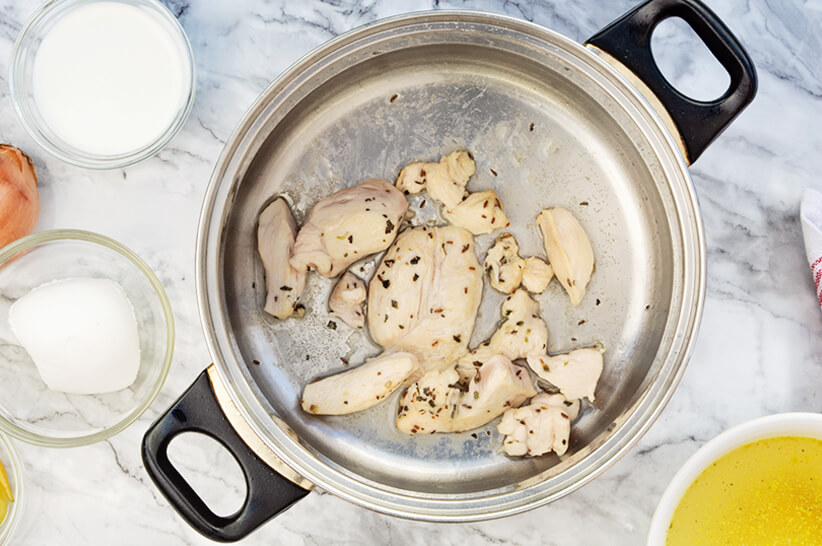 Heat a bit of oil in a saucepot over medium-high heat.
Season chicken with salt, oregano, and cumin.
Sauté the chicken in the saucepot until browned.
Pour in the chicken stock and simmer with the chicken for 25 minutes.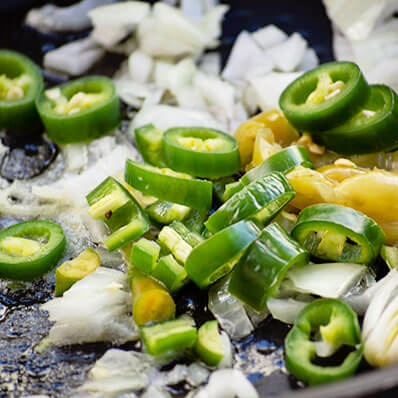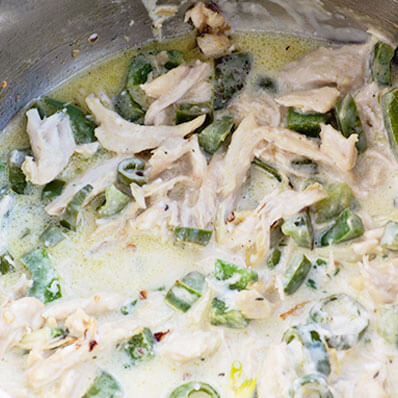 In the meantime, heat butter in skillet over medium-high heat.
Add onion, chopped chilies, jalapeño, and green bell pepper.
Sauté for 5 minutes.
Add the garlic and cook for 30 seconds.
Remove the chicken and shred or pull using two forks. Place back the chicken into the pot and add veggies from the skillet.
Cook for 5 minutes.
Melt cream cheese in a microwave for 20 seconds.
Stir in heavy cream and pour the mixture into the saucepot with the chicken.
Simmer for 15 minutes.
Serve warm.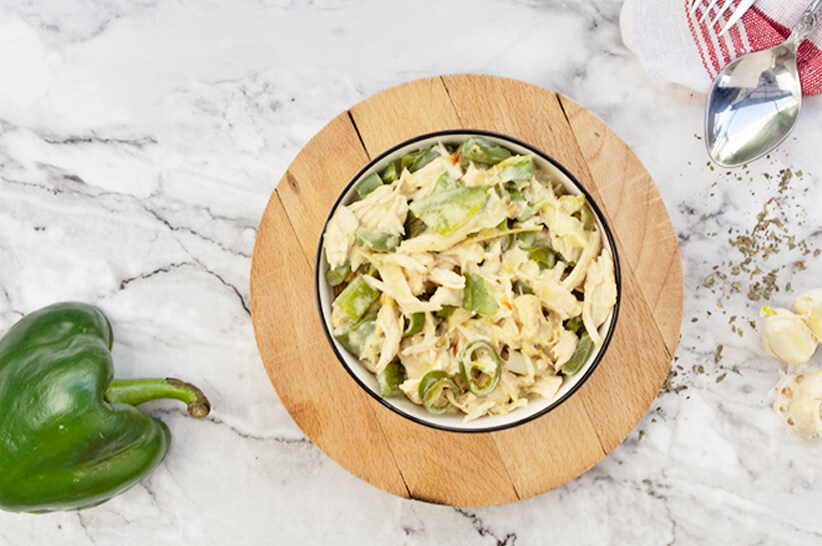 Tips & Tricks
Other ways to prepare
You can also prepare this chicken chili in a slow cooker. Simply add all the ingredients, except for the heavy cream, to the slow cooker and cook for up to 4 hours on low. When you've shredded the chicken, return it to the slow cooker and then add the heavy cream. If you want to create a thicker chili, consider adding a bit of xanthan gum to it. And if you want to use a bean substitute, consider adding chopped sausage or mushrooms. Keep in mind that this will change its nutritional profile.
Storing chicken chili
This chili can last for up to 4 days in the fridge and up to 4 months in the freezer. To defrost it, you can either microwave it on the defrost setting or let it sit at room temperature until slightly separated from the container and defrost on the stovetop. Add a bit of chopped parsley, cilantro, or chopped parsley to refresh your defrosted chicken chili.