JUMP TO RECIPE
This is one of the best soup recipes that you can cook once and enjoy all week. Its rich Mexican flavor will surely impress your friends and family who'll be coming over for dinner. Even if you'll be spending at least 2 hours to get this taco soup ready, we promise you that it's worth the effort.
Keto Taco Soup
Preparation Time: 10 minutes
Cook Time: 2 hours
Serves: 4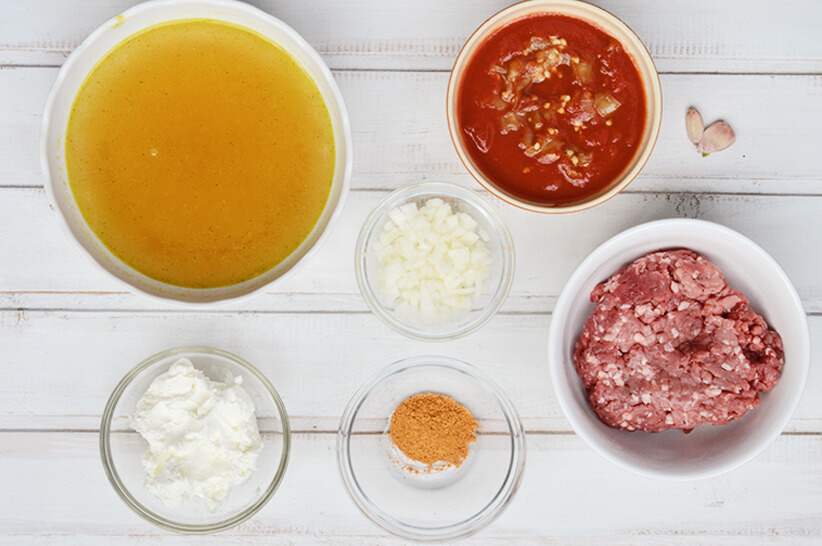 1lb. ground beef
2 cloves garlic, minced
2 tablespoons chopped onion
5oz. can chopped tomatoes with chilies
4oz. cream cheese
2 cups beef broth
Shredded cheese, for topping
Chopped pickled jalapeños, for topping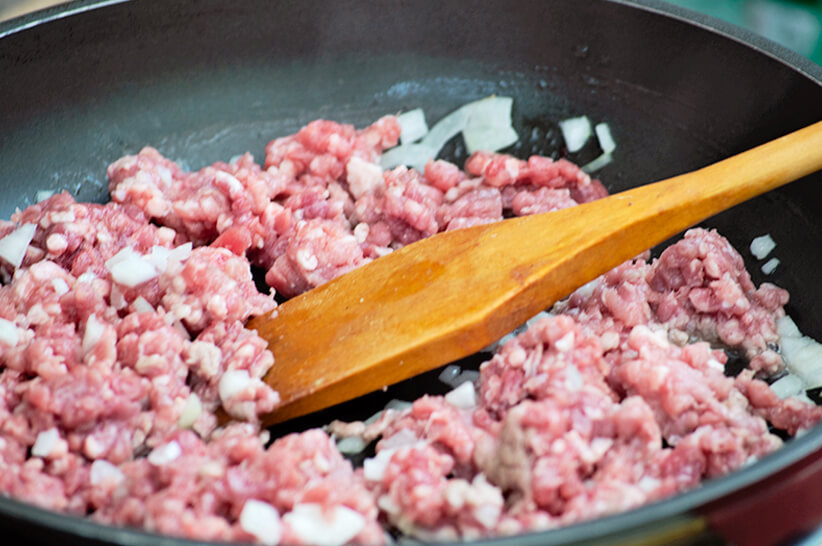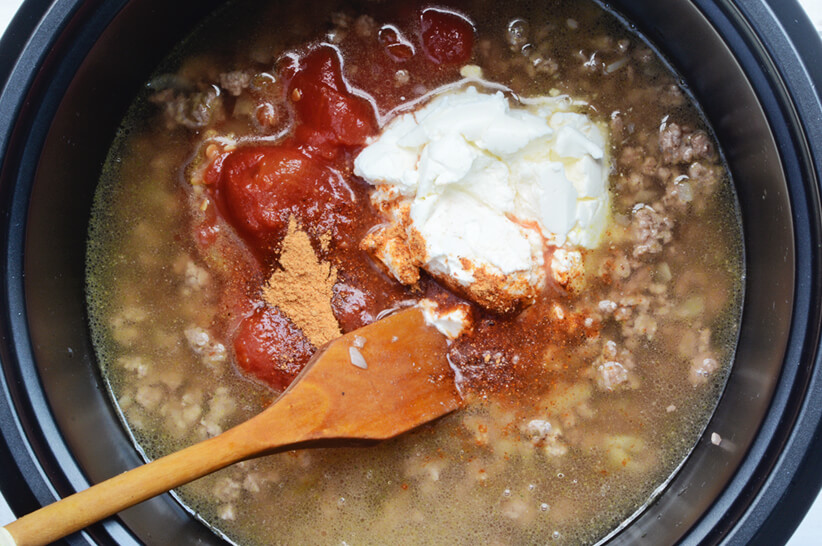 Brown beef in a skillet over medium-high heat.
Add onion and garlic and cook until softened.
Transfer the beef mixture into the slow cooker.
Add remaining ingredients and cook on low heat for 2 hours.
Serve soup warm, topped with cheddar cheese and pickled jalapeños.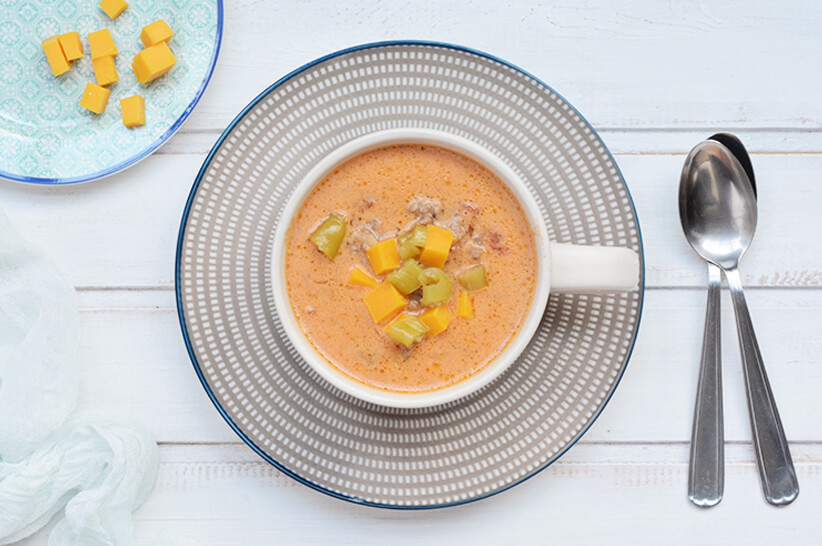 Tips & Tricks
Preparation alternatives
If ground beef isn't available, go for ground pork or pork sausage. Choosing grass-fed meats will help you get more omega-3 fatty acids. To lower the carb content of this recipe, reduce the tomatoes. Instead of canned tomatoes with chilies, you can crush fresh tomatoes and add a tablespoon of chili powder. Adjust to your taste.