JUMP TO RECIPE
This is a quick and easy salad to enjoy on Taco Tuesday. Made with wholesome ingredients like crispy romaine lettuce, ground beef, cheese, onions, fresh tomatoes, and avocado, it takes only a couple of minutes to assemble this salad, but that doesn't make it any less decadent. Feel free to experiment with the ingredients where you see fit – taco salads are all about creating layers of zesty flavor.
Keto Taco Salad
Preparation Time: 15 minutes
Cook Time: 10 minutes
Serves: 4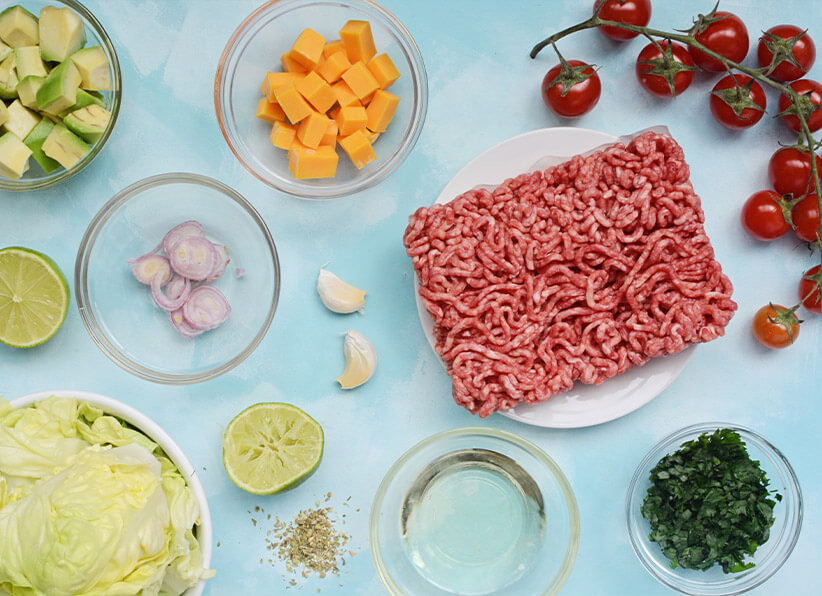 Vinaigrette:
¼ cup sunflower oil
¼ chopped cilantro
2 tbsp lime juice
½ tbsp cider vinegar
1 clove garlic
1 tsp erythritol
Salt and pepper, to taste
Salad:
1lb. ground beef
2 whole Romaine hearts, chopped
1 avocado, cubed
4oz. cheddar cheese, cubed
2oz. grape tomatoes, halved
1 shallot, sliced
1 tsp ground cumin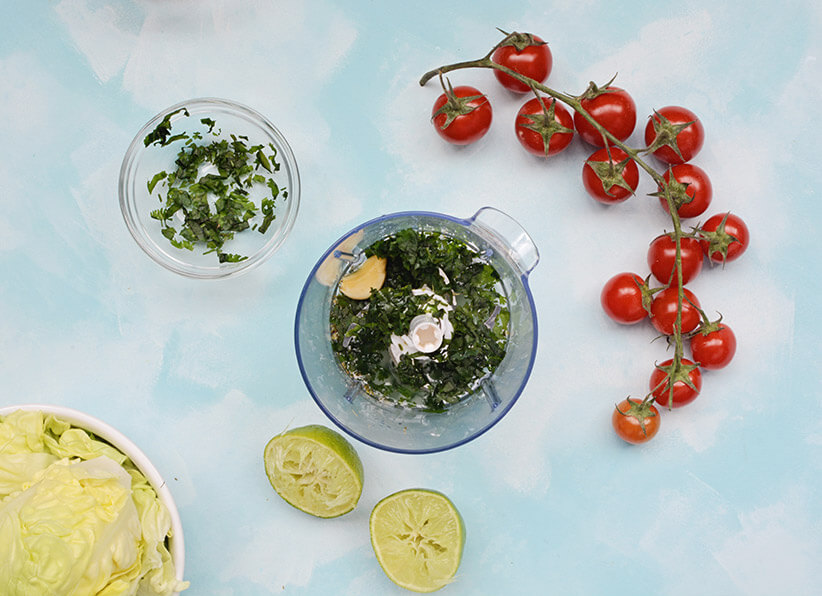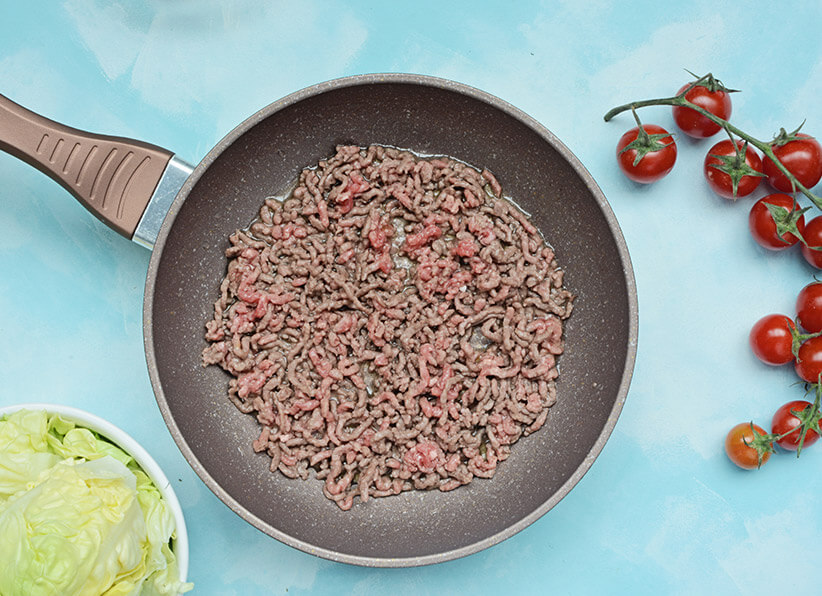 First, make the vinaigrette by combining all vinegrette ingredients in a mini food blender and blend on high speed until smooth.
Cook beef in a skillet over medium-high heat until browned. Add cumin and sauté for 1 minute.
Season to taste with salt and pepper and place aside.
Assemble the salad first by adding Romaine lettuce to a large bowl.
Top with avocado, cheddar cheese, tomatoes, shallots, and cooked beef.
Drizzle with vinaigrette and serve.
Tips & Tricks
Recipe notes
This taco salad is best when made with lean ground beef or even ground turkey. This helps create more balance in flavors as well as texture and fat content. You can serve this taco salad with low-carb salsa or sour cream. However, any low-carb topping of your liking will do. You can also use this recipe as a taco filling with cheese shells.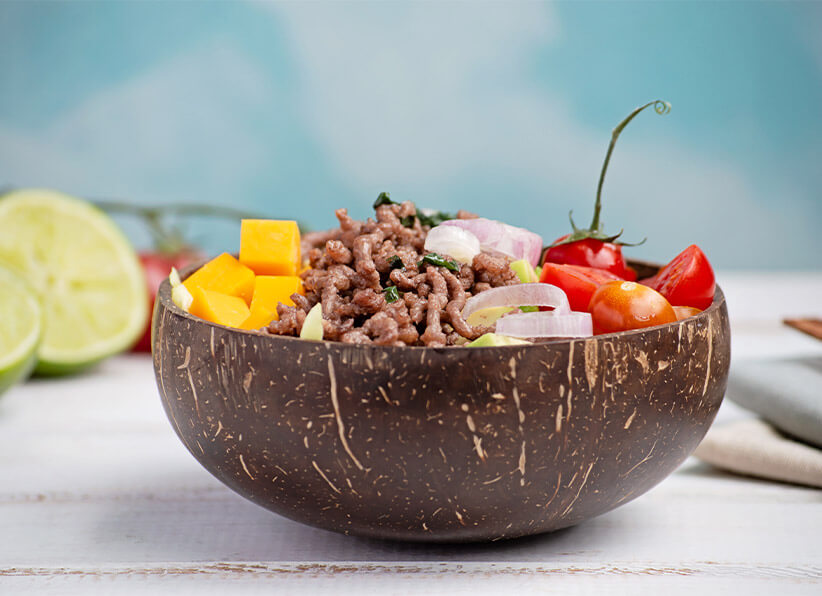 Making in advance
You can prepare the ingredients for this salad ahead to eat later. Prepare the ground beef and the vinaigrette dressing and store in separate containers. Chop and prepare all other ingredients except the avocado. Assemble before serving.