JUMP TO RECIPE
Make these flaky and tender salmon patties when you're craving comfort food but that's also healthy. Moist in the middle with crisp edges and served with avocado sauce, these salmon patties will definitely lift any mood. Not to mention that salmon patties are always an economical way to enjoy salmon.
Keto Salmon Patties
Preparation Time: 10 minutes
Cook Time: 10 minutes
Serves: 4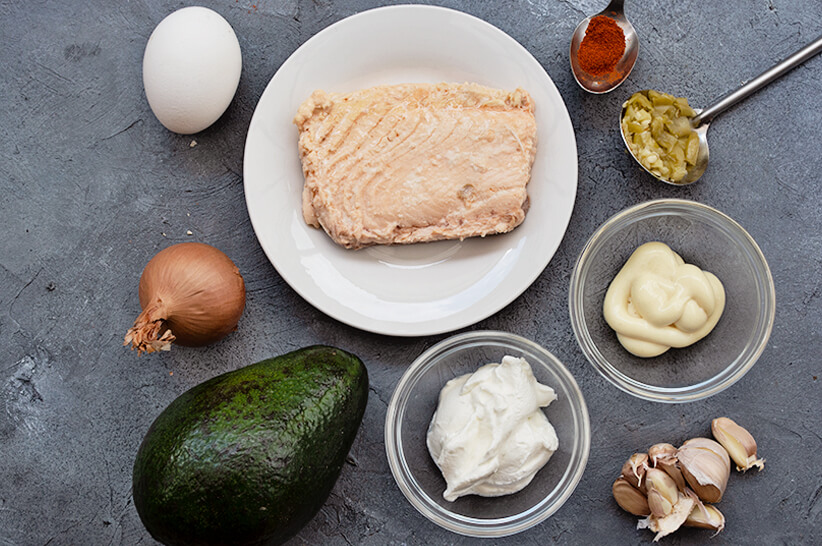 Patties:
10oz. can pink salmon, drained
1 large egg
1 small jalapeño, seeded, chopped
2 tbsp mayonnaise
2 tbsp red onion, finely diced
Salt and pepper, to taste
Sauce:
1 medium avocado, peeled, pitted
¼ cup sour cream
1 tbs avocado oil
3 tbsp cilantro
½ lemon, juiced
1-2 tbsp water
Salt and pepper, to taste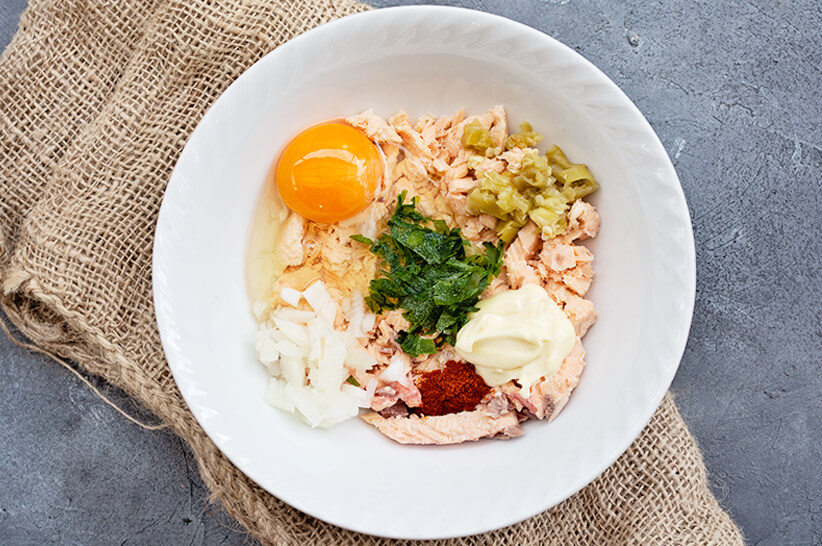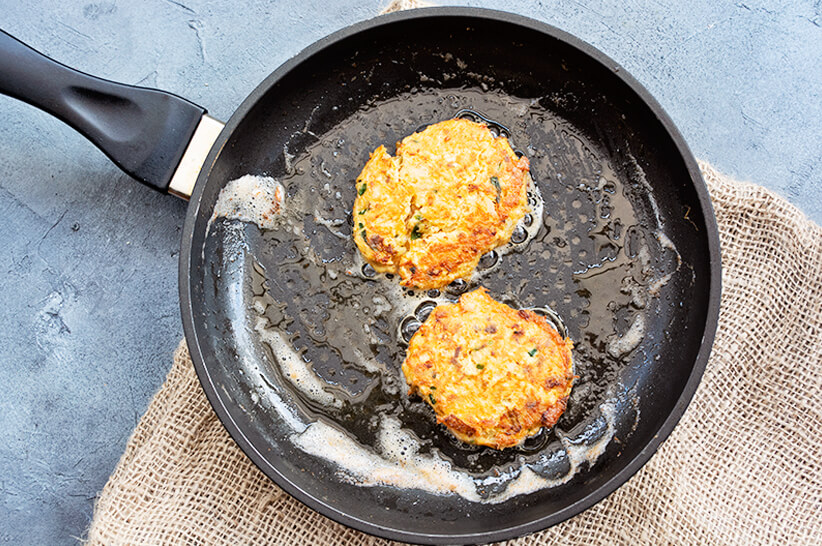 Start making the patties by flaking the salmon in a bowl.
Add the remaining ingredients and stir until just combined.
Heat a splash of oil in a skillet.
Shape the salmon mixture into four patties. Fry patties for 4-5 minutes.
In the meantime, make the sauce by blending adding all of the sauce ingredients to a blender and blitzing until smooth.
Serve the patties warm with the prepared sauce.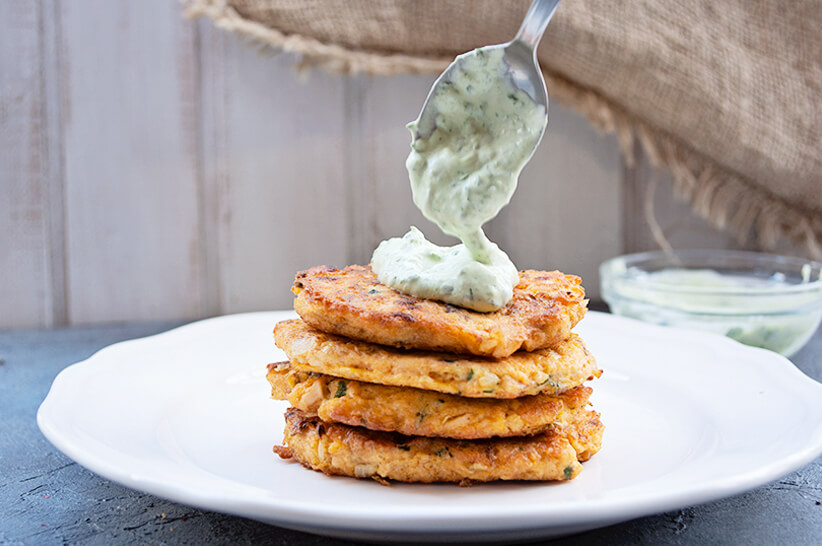 Tips & Tricks
Preparation tips
For easier handling, refrigerate the salmon patties mixture for an hour. If you want an even crispier crust, you can cover the patties in keto breadcrumbs. To make keto breadcrumbs, simply put any leftover keto bread in a food processor and process until crumbly.
Benefits of salmon
Salmon is rich in protein and B vitamins. Like all fish, it's also a good source of omega-3 fatty acids. However, studies show that farmed salmon is lower in these important fatty acids than wild salmon. Other than that, salmon is a good source of potassium, containing more of this nutrient than the same weight of banana.