JUMP TO RECIPE
It doesn't get simpler than this. Whole chicken covered in garlic butter and roasted for two hours for protein-rich goodness. If you have chicken in the fridge and don't know what to make with it, go for this simple main course. You can eat it as is or serve it with mashed cauliflower or keto cloud bread on the side. Chicken dishes are also great served with keto veggies on the side.
Keto Roast Chicken
Preparation Time: 10 minutes
Cook Time: 2 hours
Serves: 6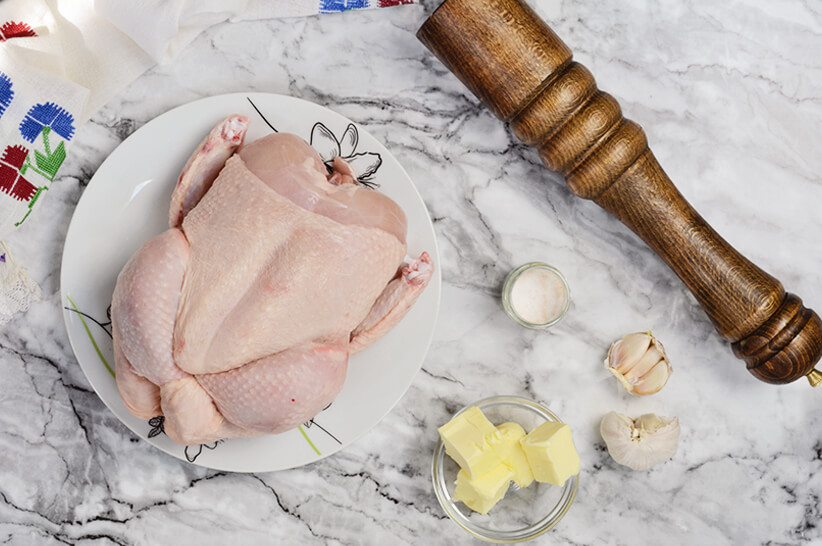 2.5lb. whole chicken
½ cup butter
3 cloves garlic, minced
Salt and pepper, to taste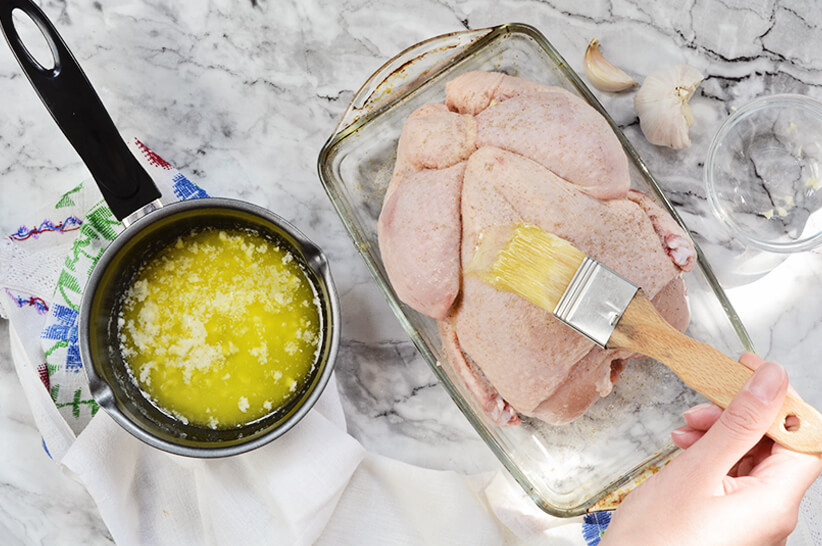 Preheat oven to 400F.
Rinse chicken and pat dry.
Season chicken with salt and pepper.
Melt butter in a saucepot over medium heat. Make sure it doesn't burn.
Stir in the garlic and immediately remove from the stove.
Place the chicken into a baking dish.
Brush chicken with melted butter, making sure it's completely covered.
Roast the chicken for 2 hours, basting with the remaining butter every 20 minutes.
Serve chicken warm.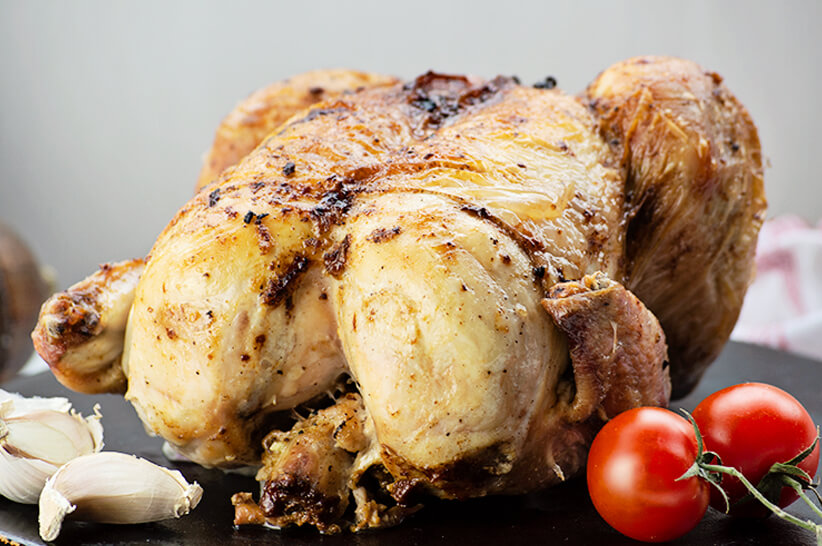 Tips & Tricks
How to tell doneness?
If you have a meat thermometer, poke it into the meat near the inner thigh, and if it reads between 160° and 165°, it's done. If you don't have a thermometer, slice the chicken between the leg and the breast and check the color of the juices. If they're pink, it's still not done, and if it's clear, take it out of the oven. Touch the meat with a knife or fork and see if it's firm rather than jiggly.
Chicken nutrition
Chicken is a valuable source of high-quality protein. It's also a good source of B vitamins, notably thiamin, vitamin B6, and pantothenic acid. Chicken also provides iron, zinc, and copper. There's evidence that poultry meat is healthier for human consumption than other types of meat.