JUMP TO RECIPE
Potatoes are a no-no on low-carb diets, but cauliflower gets the thumbs up. Cauliflower is a versatile ingredient that is similar in texture and flavor to many carby staples – potatoes included. That's why you can make this low-carb mock potato salad with this popular keto veggie and other healthful ingredients.
Keto Potato Salad
Preparation Time: 15 minutes
Cook Time: 8 minutes
Serves: 6
1lb. cauliflower head, chopped into pieces
Salt and black pepper, to taste
½ cup mayonnaise
1 tsp mustard
1 tsp dried dill
¼ cup chopped dill pickle
1 tbsp pickle juice
1 medium stalk celery, chopped
6 hard-boiled eggs, chopped
1 shallot, sliced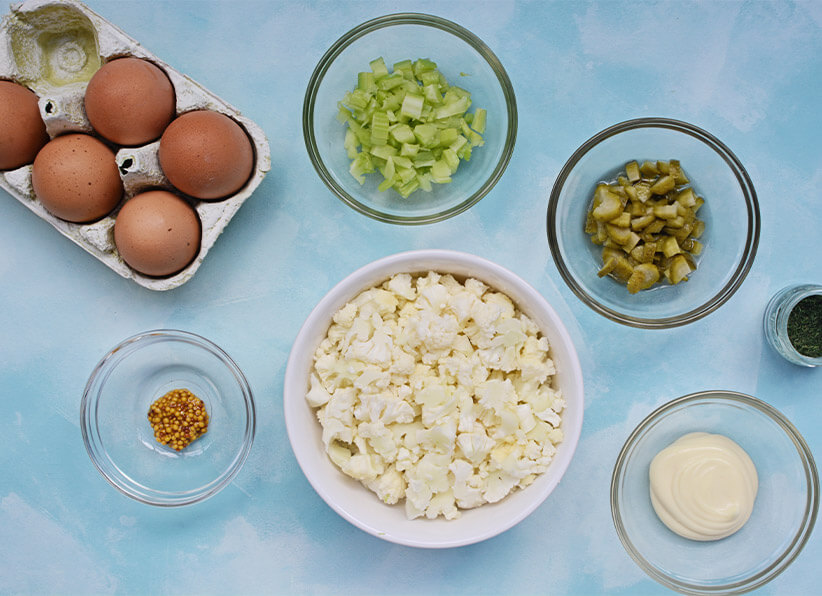 Heat 1 inch of water in a skillet over medium-high heat.
Add the cauliflower and a generous pinch of salt.
Cook the cauliflower for 8 minutes, drain, and place aside.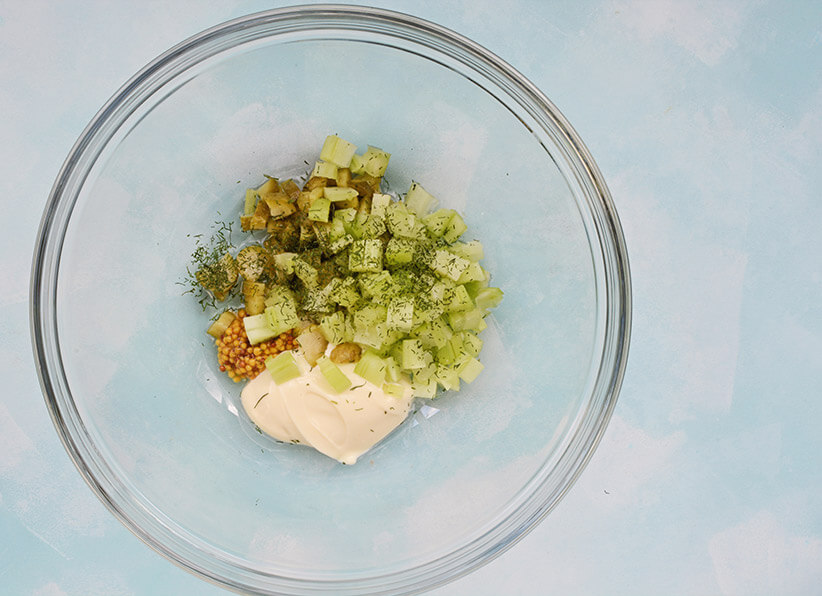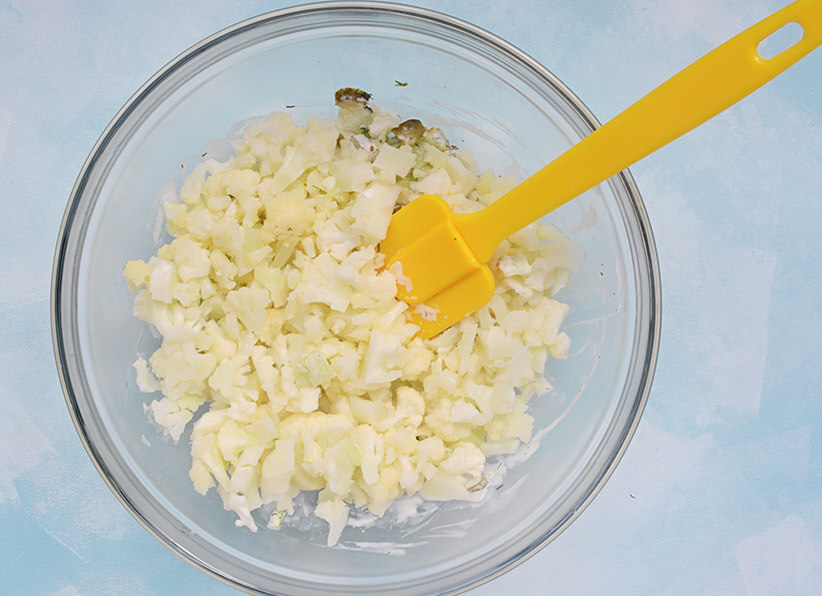 Combine the remaining ingredients in a large bowl.
Add the cooked cauliflower and stir to combine.
Chill the salad for at least 15 minutes before serving.
Garnish with chopped hard-boiled eggs and a bit of dill.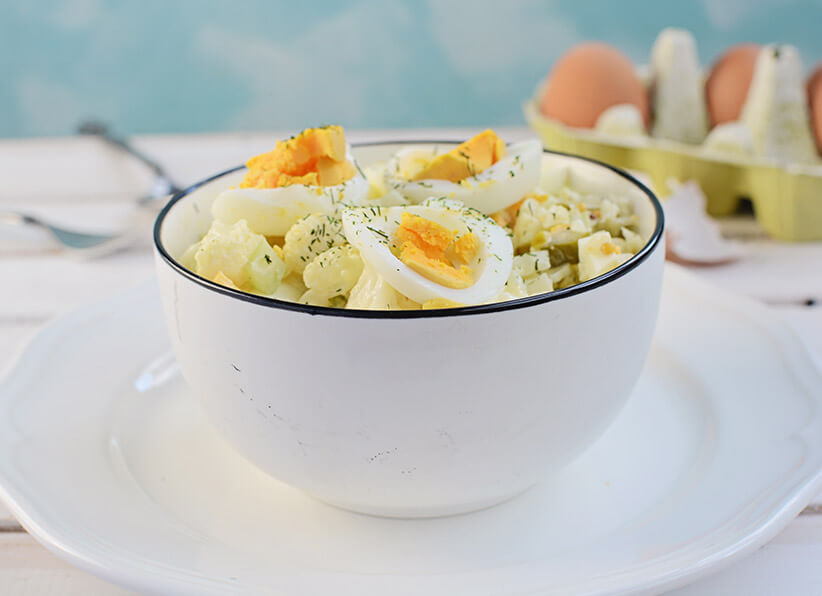 Tips & Tricks
Getting the perfect texture
Mock potato salad with cauliflower is easier to make than real potato salad – no need to peel and cooks quicker. But to get this salad perfect, make sure to cook the cauliflower pieces until tender since you want to achieve that perfect texture similar to cooked potatoes. Optionally, you can steam the cauliflower. Steaming cooks this delicate vegetable gently while it also helps preserve flavor and loss of nutrients. Keep in mind that steamed cauliflower takes about 5 minutes longer to cook.
Storing tips
This cauliflower salad stores well for up to 4 days in the fridge. You can also freeze it for up to a month and let defrost on the kitchen counter. Make sure to store it in an air-tight container or covered with plastic wrap.