JUMP TO RECIPE
Ground beef casseroles are usually made with the addition of pasta, potatoes, or rice – ingredients you want to avoid on a keto diet. This keto-friendly version uses green beans instead, making for a particularly healthy casserole dish at fraction of the carbs found in your usual ground beef casseroles.
Keto Ground Beef Casserole
Preparation Time: 10 minutes
Cook Time: 30 minutes
Serves: 6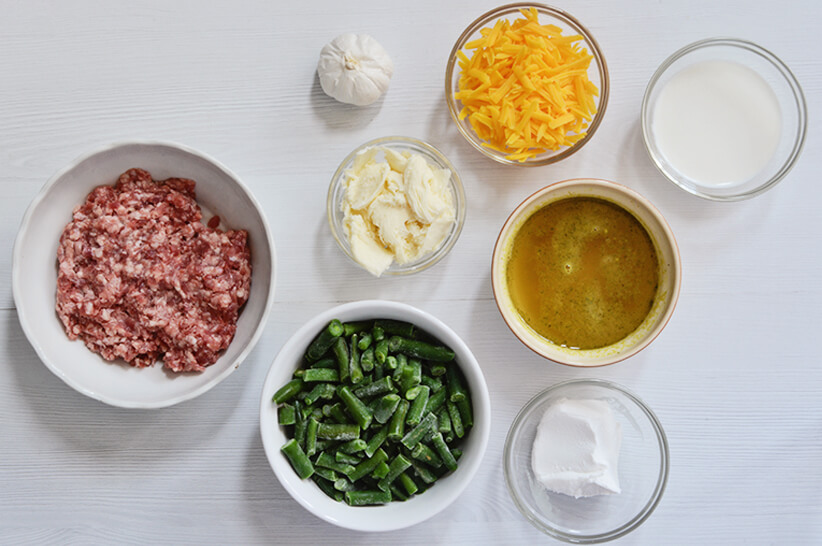 0.75lb. ground beef
2oz. cream cheese
⅓ cup beef broth
⅓ cup heavy whipping cream
¼ tsp garlic powder
3 cups frozen green beans, thawed
½ cup cheddar cheese
½ cup mozzarella cheese
Salt and pepper, to taste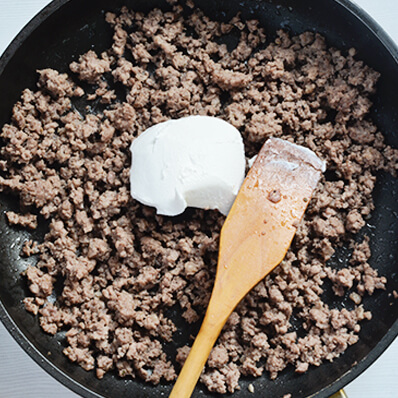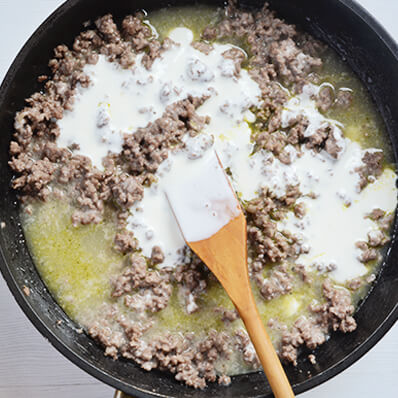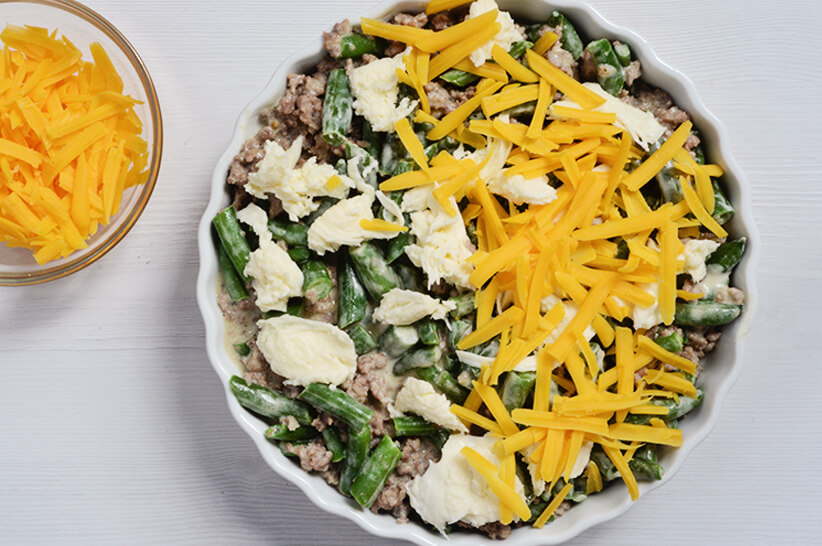 Preheat oven to 350F.
Cook ground beef in a cast iron skillet and drain any excess grease.
Add cream cheese and stir until just melted.
Add beef broth, heavy whipping cream, garlic powder, and salt/pepper.
Bring to a boil and cook over medium heat until the mixture begins to thicken then reduce heat and simmer.
Once the ground beef mixture thickens add the green beans. Sprinkle all with cheese.
Bake for 25 minutes.
Serve warm.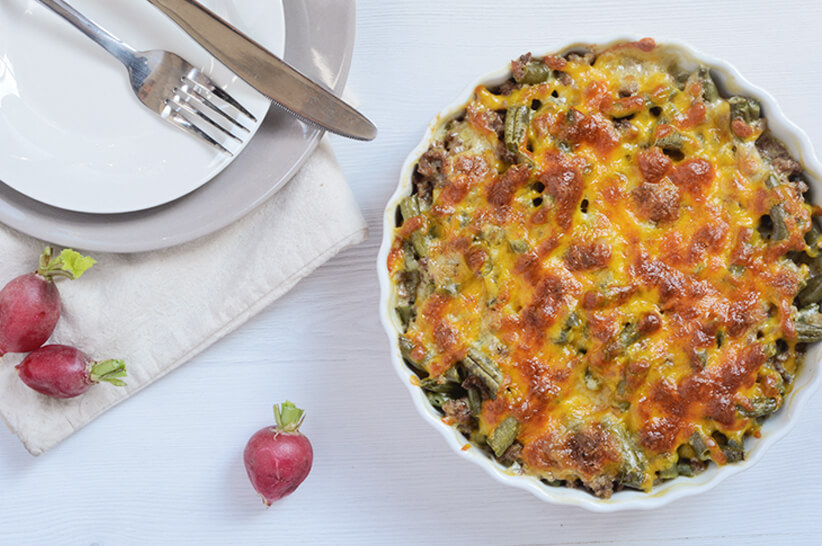 Tips & Tricks
Recipe tweaking
If you don't have a cast iron skillet, make this dish in a pan and transfer into a casserole dish before placing in the oven. For a thicker beef casserole, consider adding a teaspoon or two of xanthan gum or glucomannan powder into the prepared mixture before transferring to the oven. Serve the dish as is or along with some cauliflower rice or enjoy it with a bit of keto bread.
Nutrition
This casserole dish has only 226 calories per serving but is loaded with protein (22g) and comes with a decent amount of fat (13g). At only 2.8g of net carbs in a serving, feel free to double your meal. This dish will also provide a decent amount of fiber as well as calcium, iron, zinc, magnesium, and B vitamins.