JUMP TO RECIPE
This salad is light, refreshing, and easy to prepare. You can make it with leftover turkey and chicken and enjoy any time you need a light meal but that's also filling and satisfying thanks to the abundance of quality protein. But most importantly, this green turkey salad is bursting with flavor from a combo of blue cheese, shallots, orange juice, cranberries, and olive oil. Feel free to use any mixed greens when making this salad if you don't have watercress and arugula.
Keto Green Turkey Salad
Preparation Time: 15 minutes
Serves: 6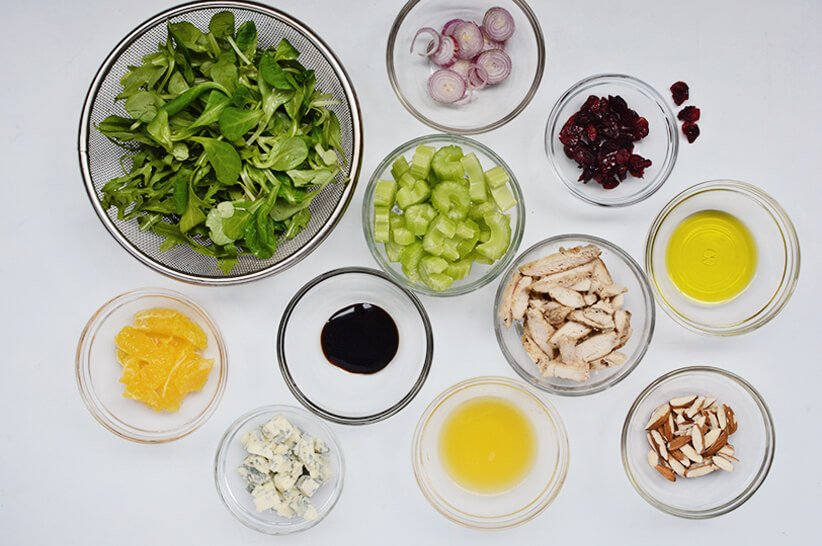 5oz. of watercress and arugula
2 cups cooked and shredded turkey
2oz. crumbled blue cheese
¼ cup sliced almonds
2 tbsp dried cranberries
1 stalk celery, chopped
2 tbsp chopped shallots
2oz. mandarin oranges
2 tbsp fresh orange juice
1 ½ tbsp olive oil
1 tbsp balsamic vinegar
Salt and pepper, to taste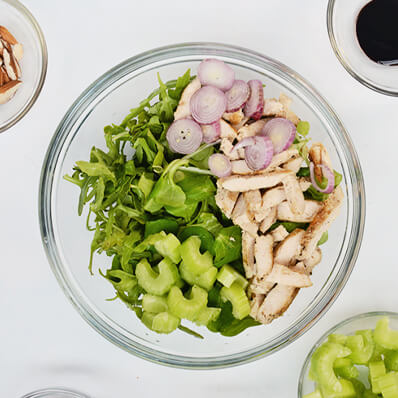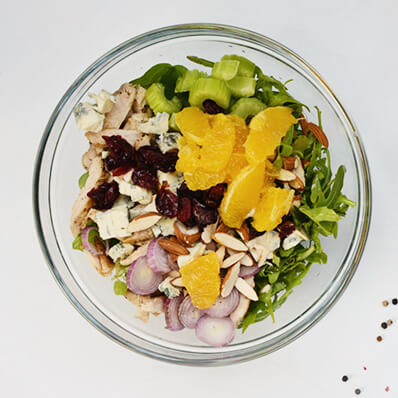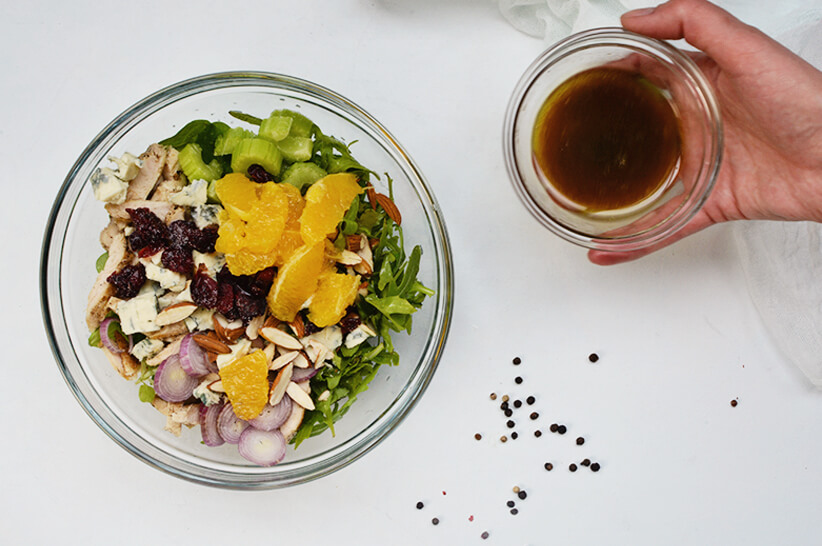 Combine greens, turkey, blue cheese, almonds, cranberries, shallots, celery, and oranges in a bowl and toss.
Whisk orange juice, olive oil, and balsamic vinegar in a separate bowl.
Pour the dressing over the salad and season to taste with salt and pepper.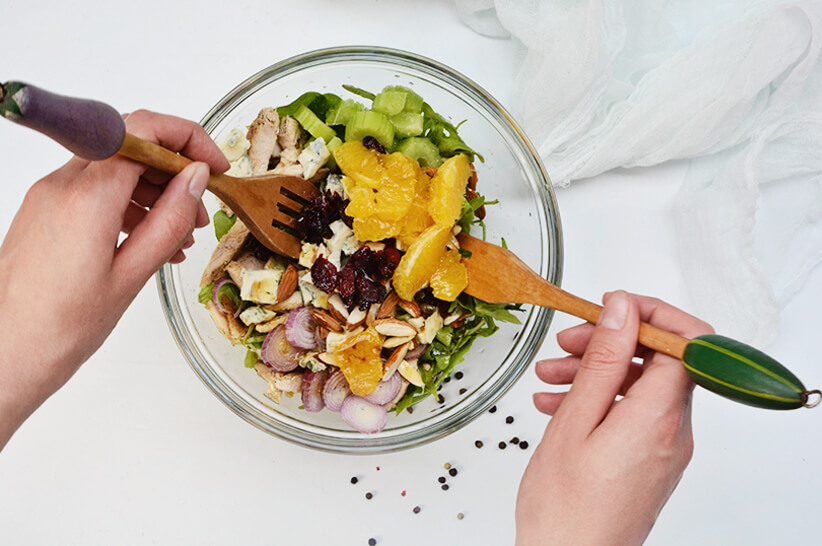 Tips & Tricks
Preparing this salad in advance
This green turkey salad is best when eaten fresh. However, if you want to make it ahead to bring to lunch or an outing, then clean the greens, drain well, and store in the fridge wrapped in a cloth towel. Prepare all the other ingredients, including the dressing, and store in separate containers. Toss the salad when ready to serve. Alternatively, you can arrange the salad ingredients in this order: liquid on bottom of the bowl followed by hard veggies, nuts, cheese, and the greens last. Again, toss when ready to eat.