JUMP TO RECIPE
Many soups are high in carbs, but not this one. This bowl of French onion soup is the perfect way to utilize some leftovers in your pantry. You only need 9 ingredients and 40 minutes of prep and cooking time. Onions are particularly rich in vitamin C, an antioxidant that promotes tissue repair and lowers your heart disease risk.
Keto French Onion Soup
Preparation Time: 10 minutes
Cook Time: 30 minutes
Serves: 4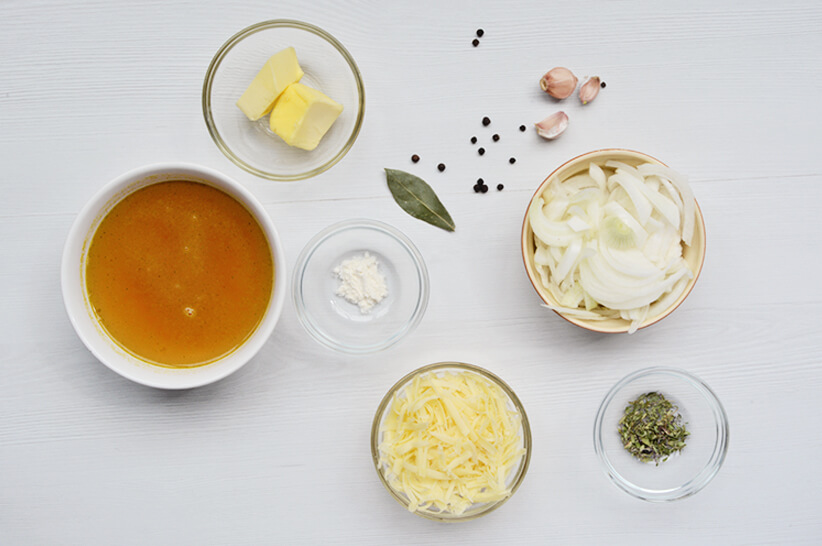 4 onions, sliced
½ cup butter
3 cloves garlic, minced
4 cups bone broth
¼ teaspoon xanthan gum
1 cup grated Gruyere cheese
8 keto almond bread croutons
1 bay leaf
½ teaspoon dried thyme, leaves only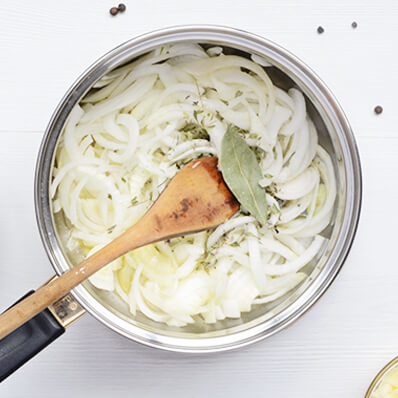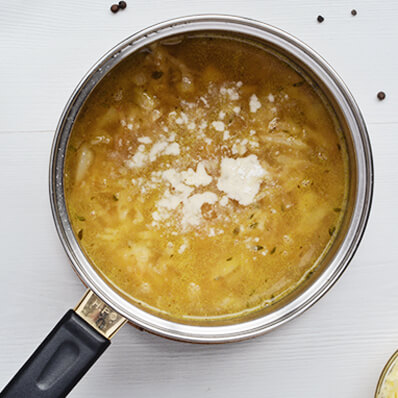 Heat butter in a saucepot over medium-high heat.
Add onions, garlic, bay leaf and thyme.
Cook for 15 minutes or until the onions are caramelized.
Discard the bay leaf.
Pour in bone broth and xanthan gum.
Bring the soup to a simmer. Simmer for 10 minutes.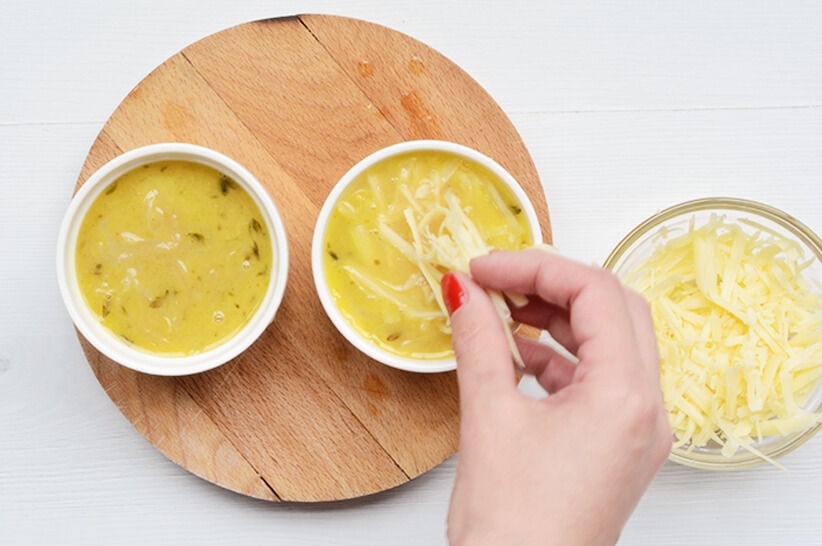 Preheat broiler to high.
Ladle soup into bowls. Top with sliced almond bread croutons and gruyere cheese.
Set the soup under broiler for few minutes or until the cheese is melted.
Serve warm.
Tips & Tricks
Preparation tips
If you want your French onion soup to be thicker, you may add an extra pinch of xanthan gum. Add one pinch at a time depending on your desired level of thickness. Gruyere cheese is an awesome choice for a keto diet. You can sprinkle more of it on top of your soup to increase your fat intake without worrying about the carbs.