JUMP TO RECIPE
Traditional falafel is a Levantine and Egyptian dish made from deep-fried chickpea balls. This keto-friendly version uses a combination of nut flours instead and is baked to make it a bit healthier. You can enjoy these falafels alone topped with the suggested sour and sweet mayo dressing or you can serve them with cabbage salad.
Keto Falafel for Salad
Preparation Time: 10 minutes
Cook Time: 35 minutes
Serves: 4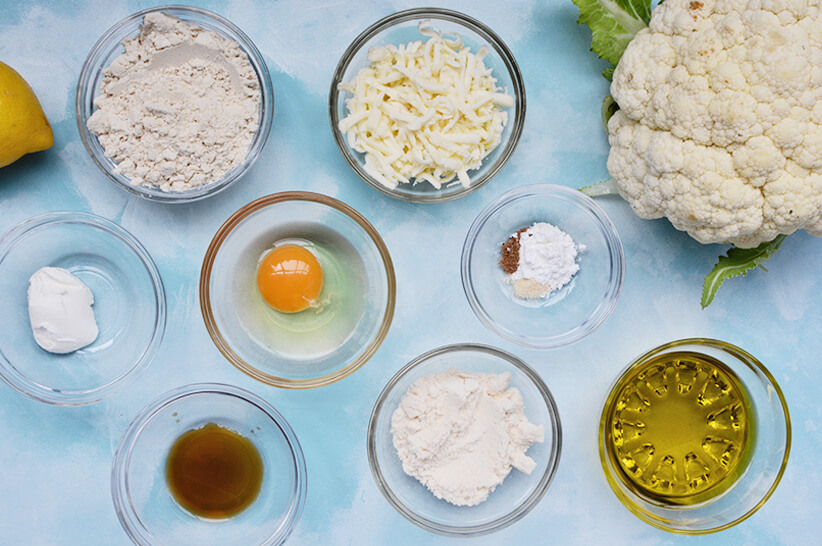 Falafel
1 medium sized cauliflower head.
¼ cup coconut flour
½ cup almond flour
1 large egg
½ cup grated mozzarella
1 tsp garlic powder
½ tsp cumin powder
½ tsp baking soda
1 tbsp lemon juice
Sour & sweet mayonnaise
1 egg yolk
1 tsp sour cream
½ tsp Worcestershire sauce
Salt to taste
¾ cup extra-virgin olive oil
10 drops liquid stevia
1 ½ tsp lemon juice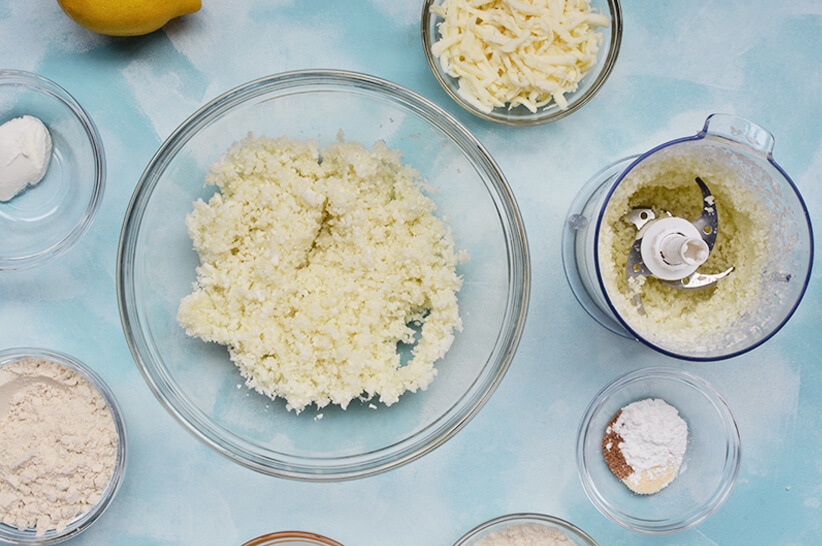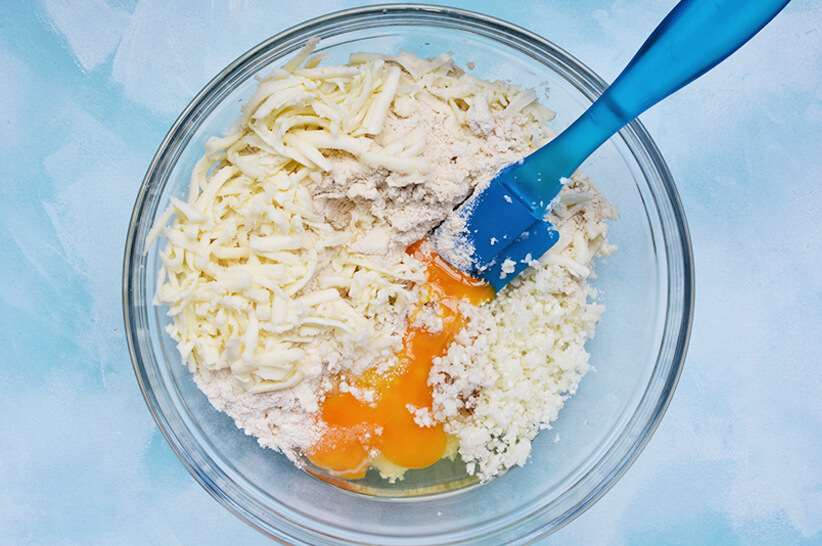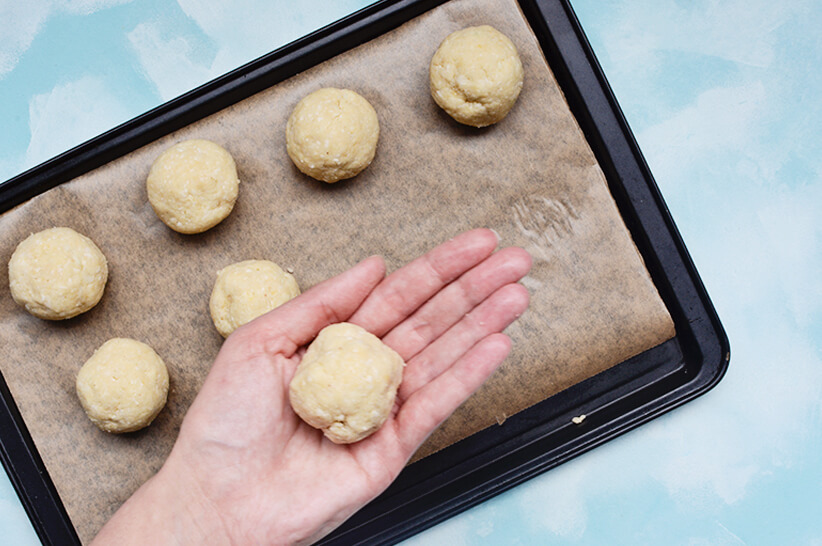 Chop the cauliflower into large chunks, add to a food processor, and grate until very fine. The consistency should be much finer than that of cauliflower rice.
Add the remaining falafel ingredients to the food processor and process until well-blended.
Preheat oven to 400F and line a baking sheet with parchment paper.
With your hands, form the mixture into 1 ½ inch balls and place on the prepared baking sheet.
Bake for 35 minutes or until golden brown. Let cool for 5 minutes before serving.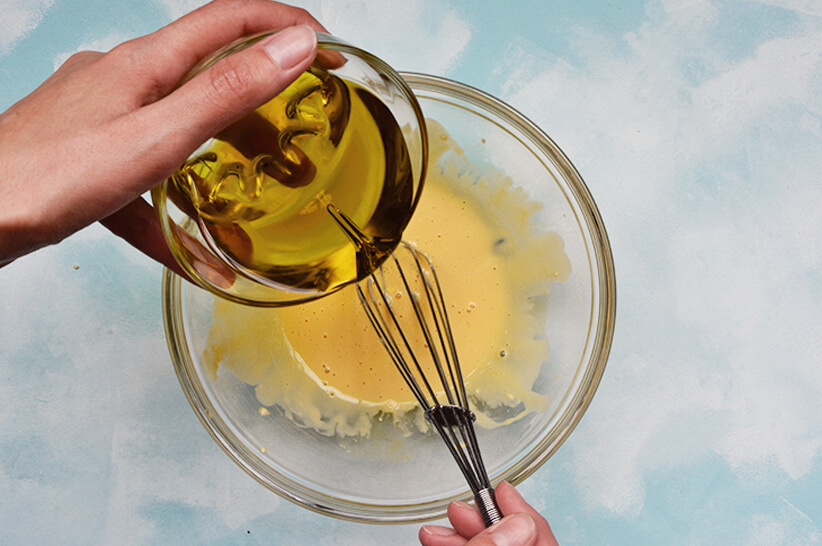 To make the mayo, combine the egg yolk, sour cream and Worcestershire sauce in a bowl. Add oil very slowly while continuously whisking. This helps incorporate the oil with the egg yolks.
Once the mayo is thick and well-blended, add the stevia and lemon juice.
Serve on top of the falafel and enjoy.
Tips & Tricks
Keto falafel nutrition
This recipe yields approximately 12 falafels, and 3 falafels make for one serving. There are 461 calories in one serving if you exclude the cabbage salad. Besides providing enough calories to make for a whole meal, these keto falafels are rich in protein and dietary fiber – both nutrients are known to be satiating. And at 45g of fat in a serving, this delicious lunch and dinner meal will definitely help you hit your keto macros.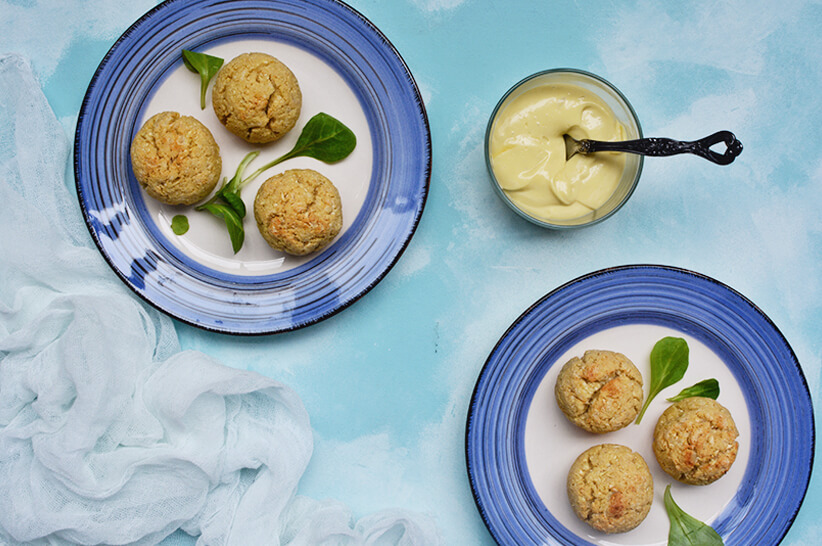 If you don't own a food processor
You can finely grate the cauliflower with a box grater using the smallest holes if you don't have a food processor. Transfer the grated cauliflower onto paper towels to absorb excess moisture.