JUMP TO RECIPE
Make this refreshing cucumber salad to cool down during hot summer days. It's light, tasty, hydrating, and, most importantly, low in carbs. Made with a handful of healthy ingredients, this cucumber salad is low in carbs as well as calories. It pairs well with meat-based dinners but can be enjoyed on its own. It stores well too!
Keto Cucumber Salad
Preparation Time: 10 minutes
Serves: 6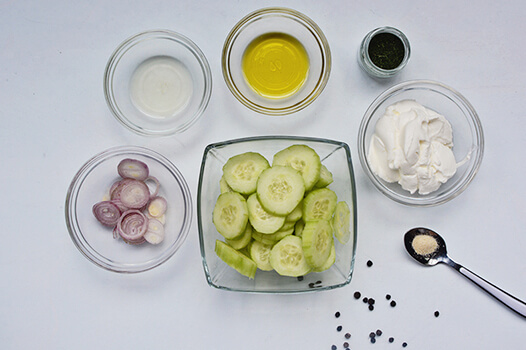 ½ cup sour cream
1 tbsp olive oil
2 tsp dried dill
1 tbsp lemon juice
½ tsp garlic powder
1 shallot, sliced
Salt and pepper, to taste
6 cups cucumber, thinly sliced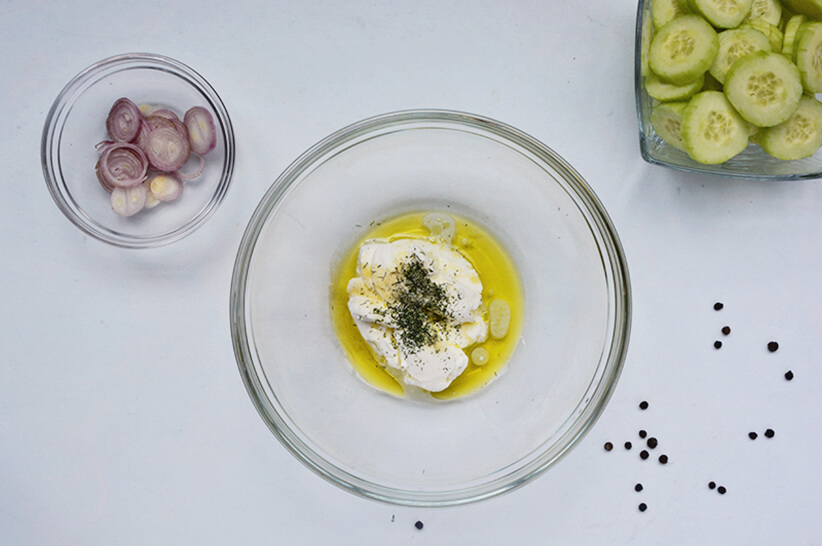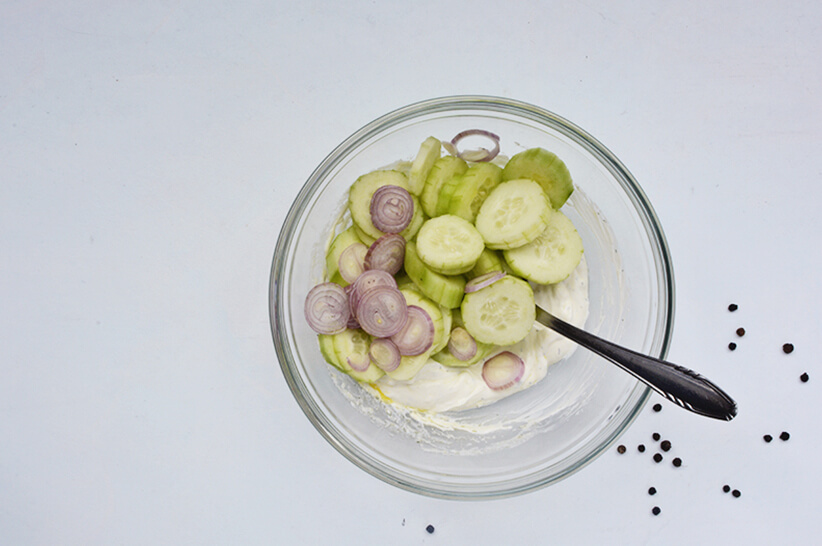 In a large bowl, combine the sour cream, olive oil, dill, lemon juice, garlic powder, sliced shallot, and salt and pepper.
Stir in the cucumbers and toss to coat with the dressing.
Serve or refrigerate prior serving.
Tips & Tricks
Health benefits & nutrition
This is a low-calorie salad you can enjoy as a side dish or as a meal replacement when you need to limit your calorie intake. It provides 6.5g of fat, 1.5g of protein, and only 4.7g of net carbs. Don't peel the cucumbers if you want to get the most health benefits since cucumber antioxidants are most abundant in the peel. Studies show that compounds that give some cucumbers their bitter taste remove free radicals and even function as mild pain relievers. This cucumber salad will also provide plenty of vitamin C, folic acid, magnesium, and potassium.
Storing cucumber salad
You can make this salad ahead and store it in the fridge for up to 3 days. Store it in an airtight container or wrap the top of your bow with plastic wrap. The salad holds well for many hours in room temperature, so you can bring it with you to picnics and other outings.