JUMP TO RECIPE
Chicken salad makes for a perfect combo of keto-friendly ingredients like chicken, mayonnaise, celery, and parsley. This recipe is perfect for picnics, potluck, and lunch. Make in advance, store in the fridge for up to 3 days, and wrap it in lettuce when hunger kick. This recipe calls for chicken thighs that you'll need to roast in the oven, but you can make it with leftover rotisserie chicken.
Keto Chicken Salad
Preparation Time: 15 minutes
Cook Time: 30 minutes
Serves: 4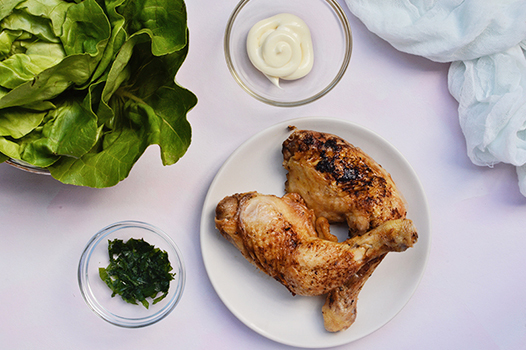 1lb. chicken thighs, boneless
1 cup celery, diced
1 tbsp parsley, chopped
½ cup mayonnaise
Salt and pepper, to taste
8 leaves butterhead or Romaine lettuce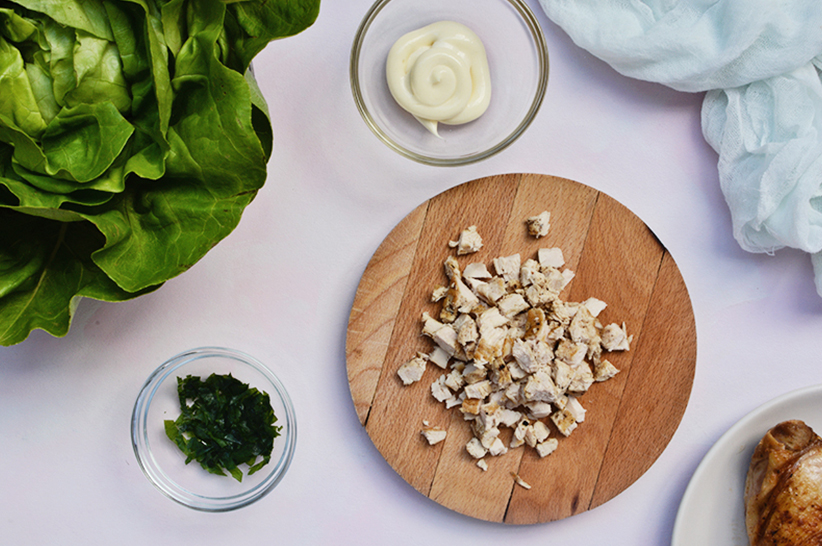 Drizzle chicken with 1 tbsp olive oil and season to taste with salt and pepper.
Roast chicken in pre-heated oven at 400F for 30 minutes. Cool and dice into small squares.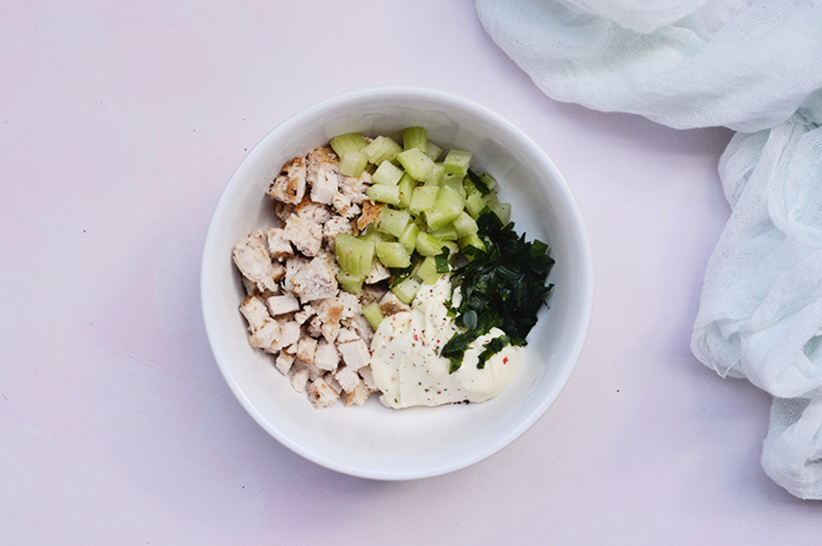 In a medium bowl, combine celery, parsley, and mayonnaise. Lastly, add the chicken.
Season to taste with salt and pepper and stir to combine.
Spoon ¼ cup of the chicken salad into each lettuce leaf.
Serve immediately.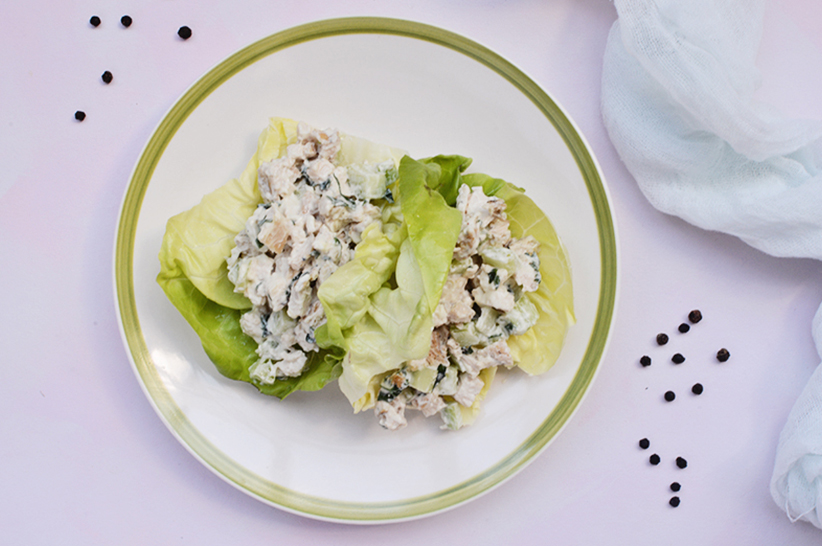 Tips & Tricks
How to eat
This recipe yields 4 servings, and each serving is ¼ cup of chicken salad with 2 lettuce leaves. This meal is tastiest with slightly chilled chicken salad. Add the salad to the lettuce leaves right before you plan to eat. Letting the chicken salad sit in the lettuce wraps will make them soggy. A great thing about this meal is that it's high in protein and fat while providing less than 1g net carbs – this makes them a perfect pre and post-workout meal.
Recipe tweaking
This recipe is good enough as is. However, you can experiment with the ingredients and add some of your favorite chicken salad combos. Great additions include eggs, pickles, bell peppers, and olives. You can also swap mayonnaise for Greek yogurt for a zestier flavor and more protein.