JUMP TO RECIPE
Grain-free and paleo-friendly chicken nuggets that the whole family can enjoy. These chicken nuggets are tasty dipped in chili mayo, but you can use any other dipping to suit your tastes. Follow this easy recipe for a comforting chicken nugget dinner and save the leftovers for tomorrow's lunch.
Keto Chicken Nuggets
Preparation Time: 10 minutes
Cook Time: 8 minutes
Serves: 4
Nuggets:
1lb. chicken breasts, skinless and boneless
Salt and pepper, to taste
Breading:
1 large egg
2 tbsp olive oil
1 cup almond flour
1 tsp onion powder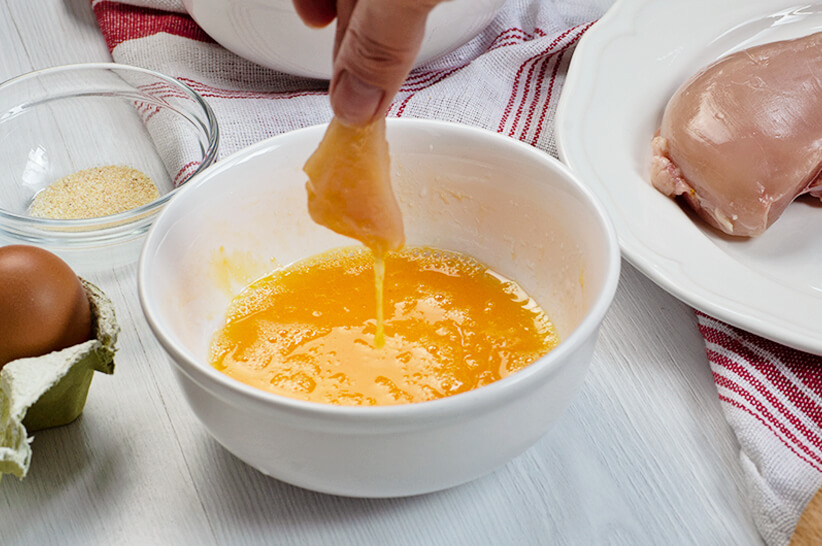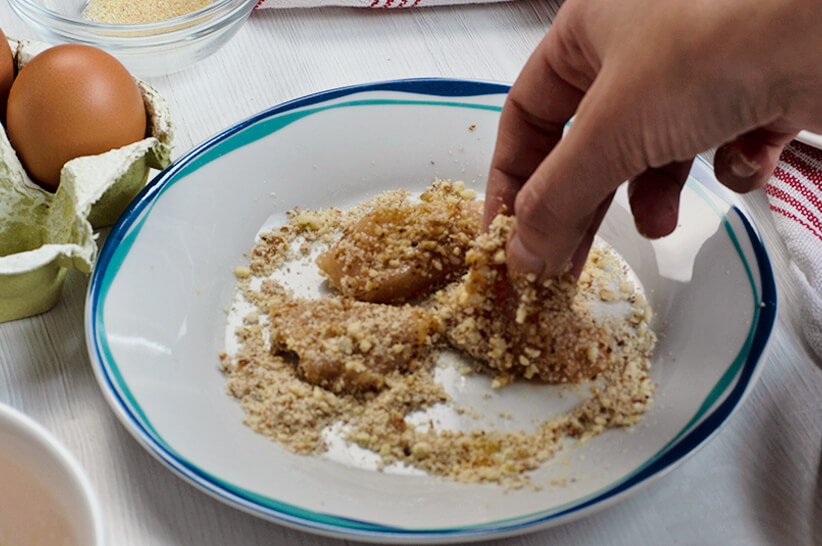 Cut chicken breast into bite-size pieces.
Season the chicken with salt and pepper.
Mix together almond flour and onion powder in a shallow dish.
Beat the egg with olive oil in a separate bowl.
Heat 2-inches of cooking oil in a skillet over medium-high heat.
Dip chicken pieces into the beaten egg and cover with the almond flour.
Fry for 8 minutes in the pre-heated oil.
Serve warm.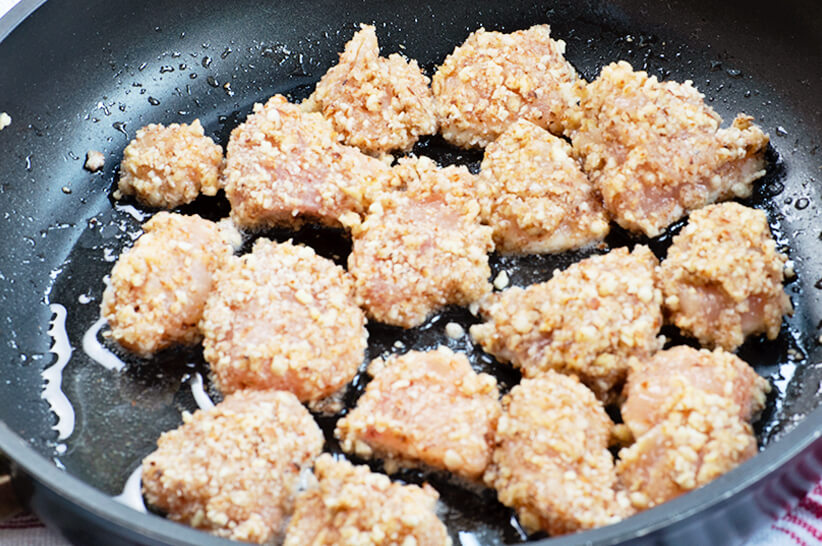 Tips & Tricks
Cooking tips
When deep-frying these nuggets, make sure they're evenly fried on all sides, turning them if necessary. Don't fry the nuggets on high heat to avoid a burnt crust and undercooked nugget. If you want to avoid deep-fried food, these chicken nuggets can also be baked in the oven at 450 F for 5-8 minutes.
Making dips
A simple mayo dip with a bit of chili powders goes well with these chicken nuggets. However, there are countless other dips you can use instead. Good examples include blue cheese dip, herbed cream cheese, low-carb ranch dressing, and avocado-mustard dip.