JUMP TO RECIPE
Classic Caesar salad is made with croutons, anchovies, and raw yolks. This keto-friendly version, however, uses baked chicken breast in place of croutons and added bacon to boost the umami flavors and the fat content of this recipe. We've also skipped the raw egg yolks and didn't skimp on the mayo and Parmesan cheese.
Keto Caesar Salad
Preparation Time: 10 minutes
Cook Time: 20 minutes
Serves: 2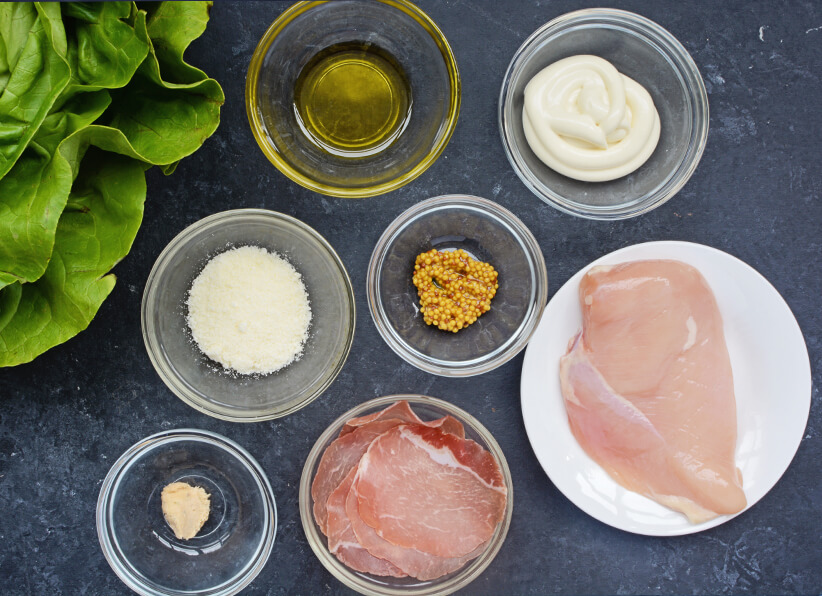 Salad:
10oz. chicken breasts
1 tbsp olive oil
Salt and pepper, to taste
3oz.

prosciutto or bacon

, cooked and crumbled
7oz. butterhead or romaine lettuce, shredded
1oz. freshly grated parmesan cheese
Dressing:
½ cup mayonnaise
1 tbsp whole grain mustard
½ lemon, zest and juice
2 tbsp grated Parmesan cheese
1 tsp anchovy paste or 2 anchovy fillets, chopped
½ tsp garlic powder
Salt and pepper, to taste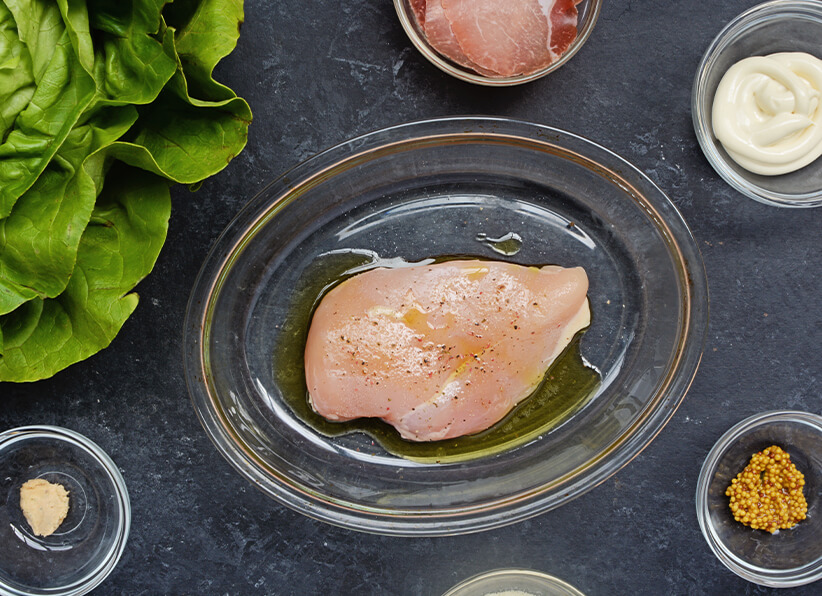 Preheat oven to 400F.
Place the chicken breasts in a greased baking dish.
Drizzle with olive oil and season to taste with salt and pepper.
Bake the chicken for 20-22 minutes. Once done, place the chicken on a cutting board and let cool for 3 minutes.
Slice the chicken into strips.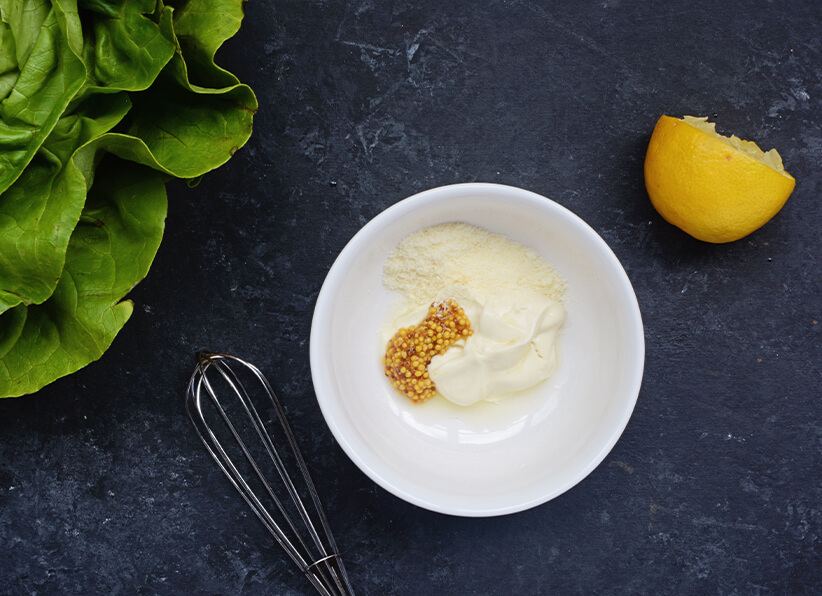 Make the dressing by mixing all of the dressing ingredients in a small bowl.
Place the lettuce into a medium bowl.
Top with the chicken and crumbled bacon.
Serve with a dollop of the prepared dressing.
Tips & Tricks
This is a great recipe to use when you have leftover chicken. If you'd rather make this salad be closer to the original by using croutons instead of chicken, consider making low-carb croutons from leftover keto bread. The crispiest croutons can be made from keto bread with almond flour as the main ingredient and seasoned with garlic powder, Parmesan, and olive oil.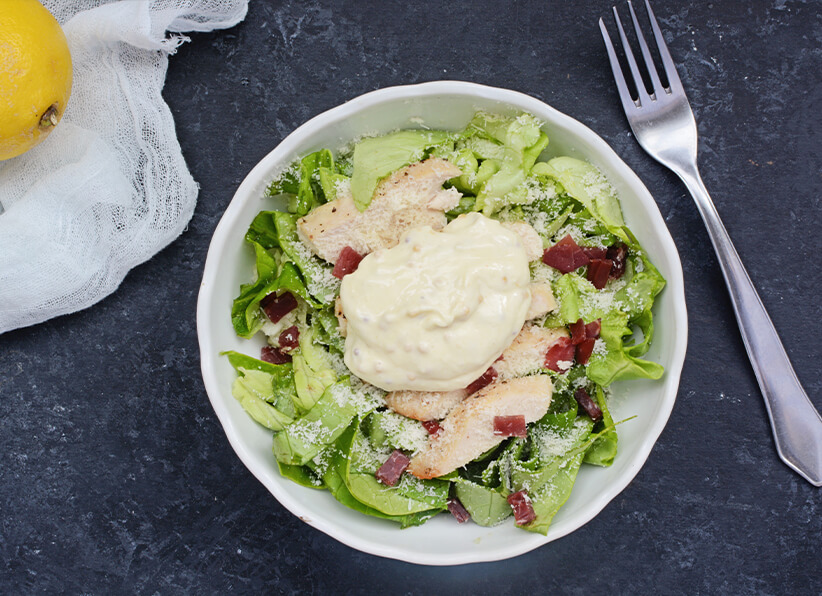 Storing the salad
Ceasar salad won't store well if you've already assembled all of the ingredients. If you want to make the salad ahead, stored the prepared chicken, bacon, dressing, and chopped lettuce separately. Assemble once ready to eat.